1957 onwards – Miscellaneous Space Tugs with Manipulator Arms (Illustrations)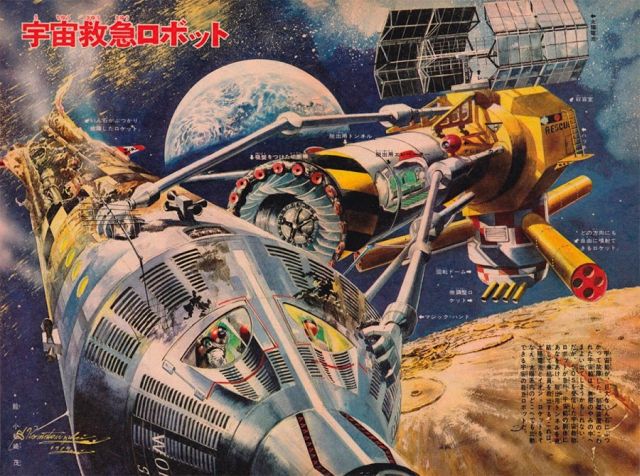 1974 Japanese Sci-Fi image of a Space Tug by Shigeru Komatsuzaki. Whilst it looks aggressive and attacking, it appears to be a rescue vehicle.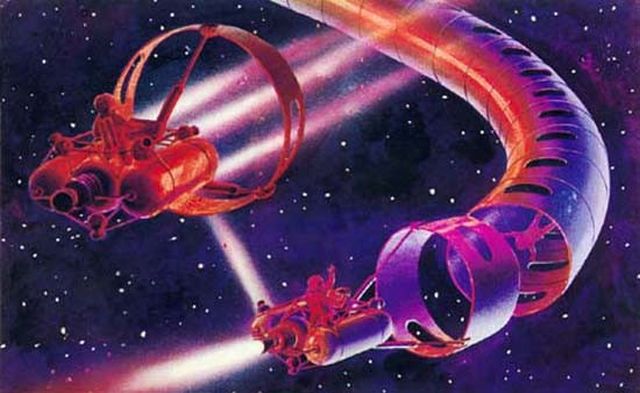 Space Tugs by Sokolov and Leonov c1965.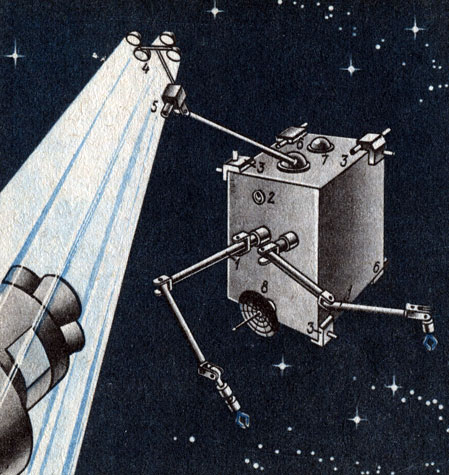 A depiction of an Unmanned Orbital Free-Flyer, similar to the 1982-4 Telepresence Servicer Unit (TSU) concept. Image source: projectrho.com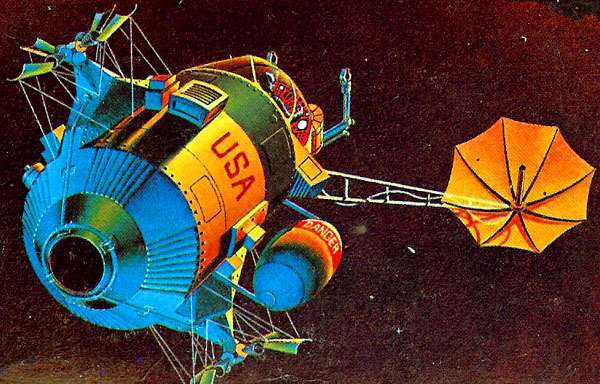 Detail: Image source: projectrho.com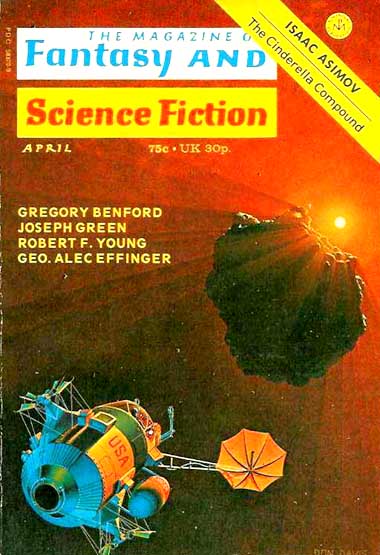 Artwork by Don Davis for "Icarus Descending" (1973). In the story the tug is delivering a large nuclear device (helpfully labled "DANGER") in order to divert the asteroid Icarus from a collision with Terra.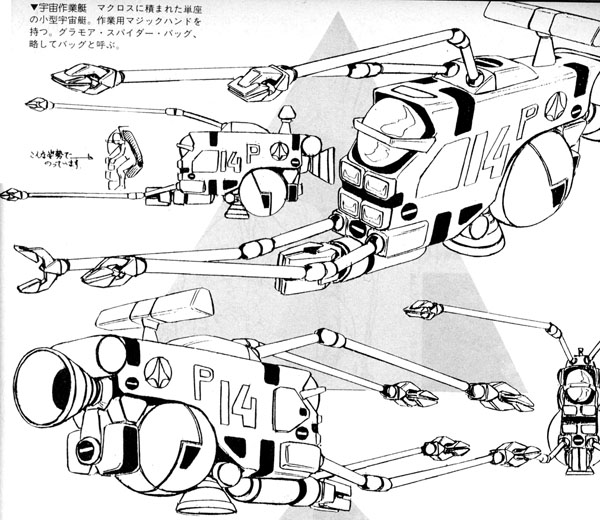 Space pod from the anime Macross. Image source: projectrho.com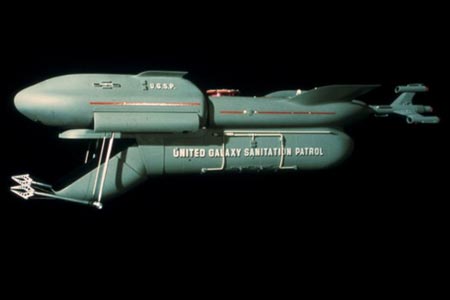 United Galaxy Sanitation Patrol cruiser from the TV series Quark, 1977.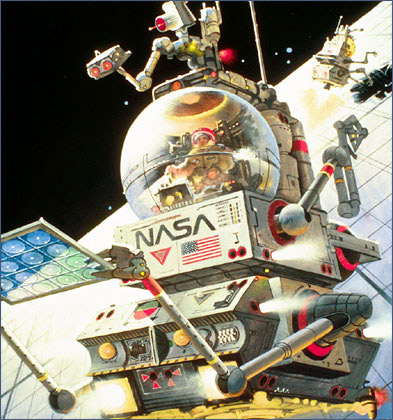 Image by Robert McCall.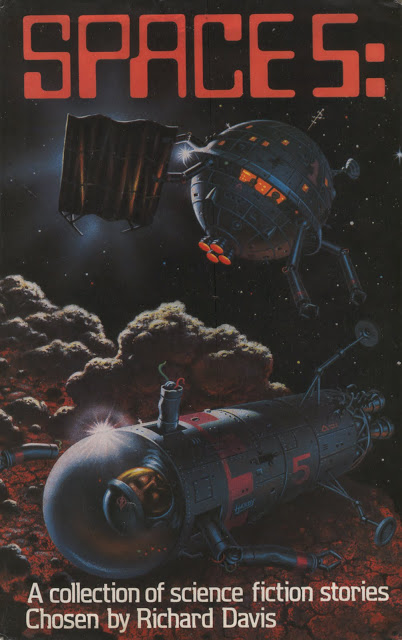 Space 5, Sci-fi anthology by Richard Davis, 1979.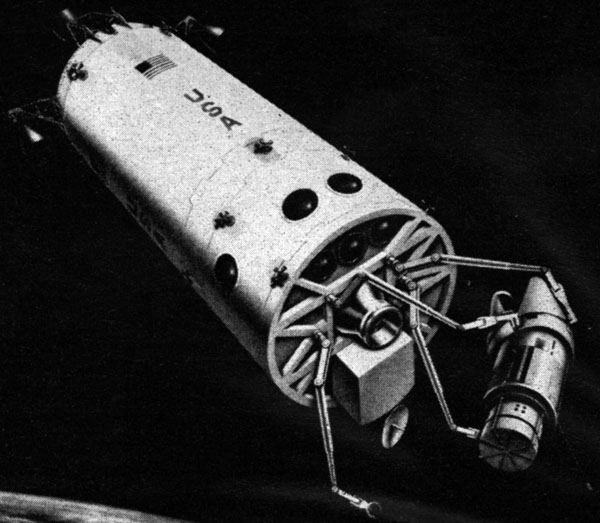 Image similar to 1958 Lockheed Astrotug.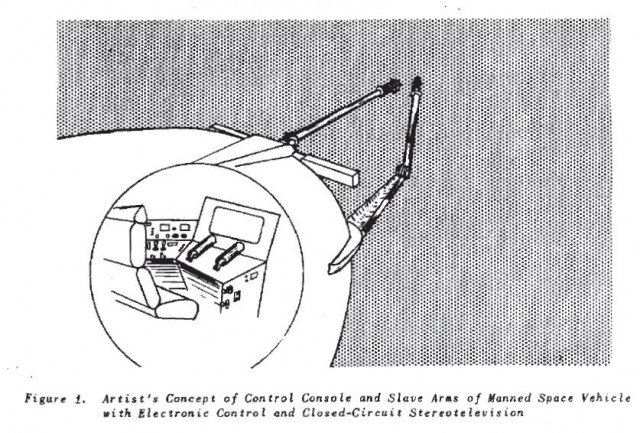 Image from some NASA document.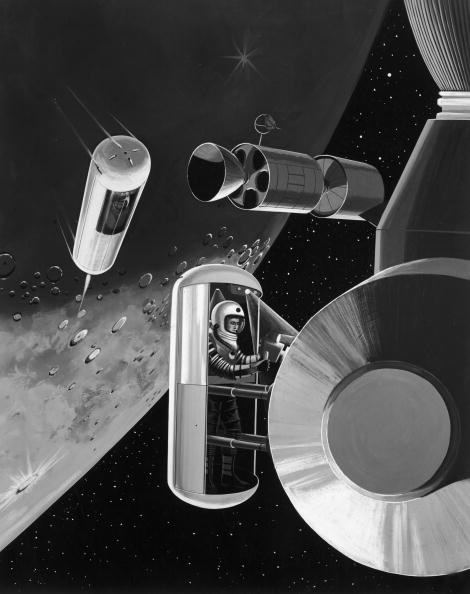 The manipulator arms are just grapplers in this concept. Image from Getty Images.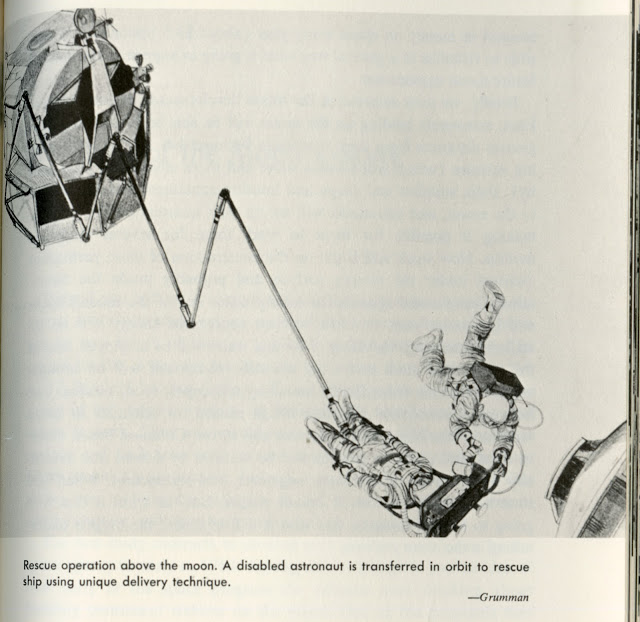 A Lunar lander, probably in a lunar orbit, using an extendible arm to transfer a disable astronaut in space. Concept by Grumman.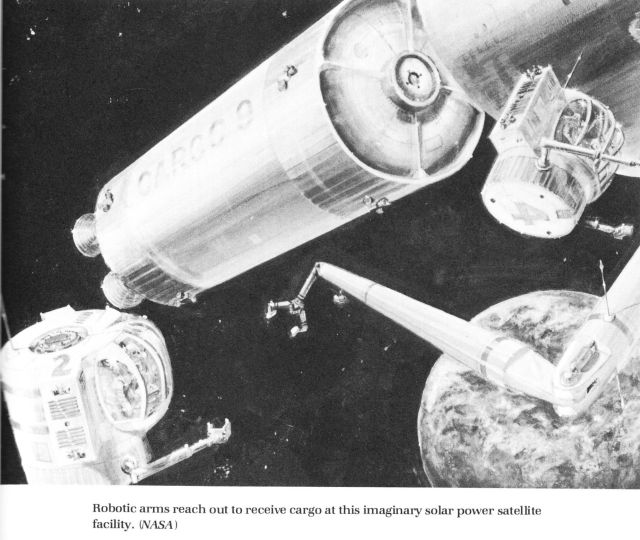 Manned Space pods similar to the 1978 Manned Remote Work Station (MRWS) by Grumman.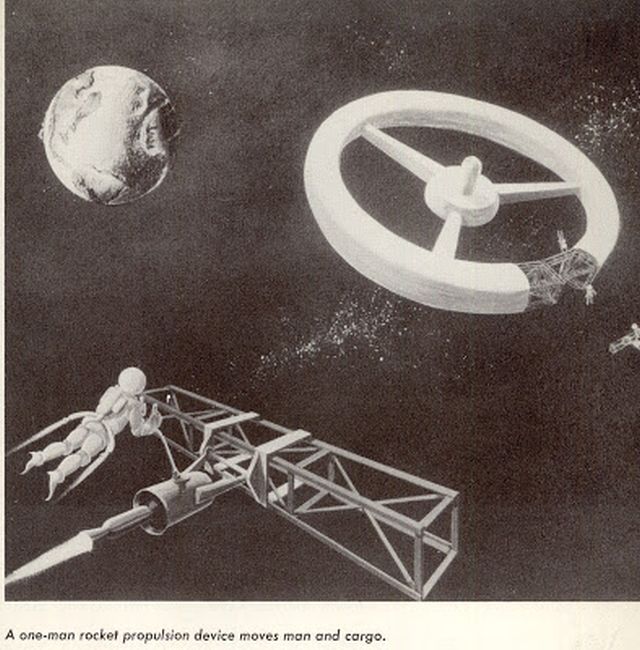 One-man rocket propulsion device with manipulator arms to hold cargo. From the youth nonfiction 1961 book, "What Does An Astronaut Do?" by Robert Wells.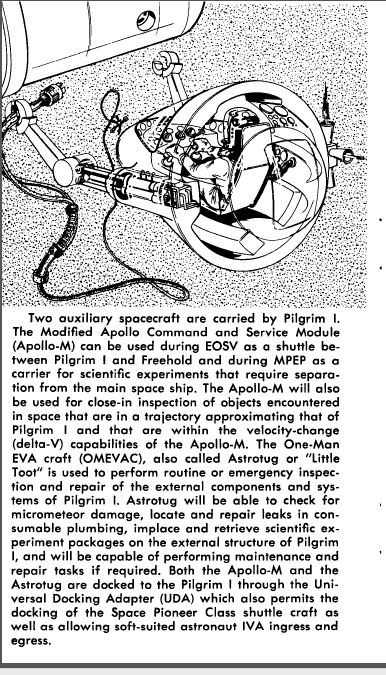 Pilgrim-1 is a model kit. Pictured is the One-Man EVA craft (OMEVAC), also called Astrotug or "Little Toot". Image source: via projectrho.com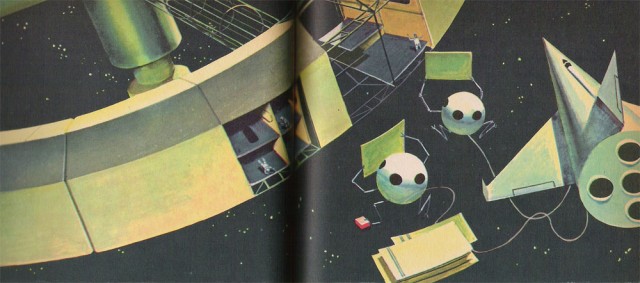 Illustration from the children's book "Space Flight The Coming Exploration of the Universe", published by Golden Press, New York, 1959.
1957 Lion Annual cover. Now that's a Space Robot.
---
See other early Space Teleoperators here.
See other early Lunar and Space Robots here.
---
Tags: 1957, Don Davis, Leonov and Sokolov, Manipulator, manned earth-orbit space tug, Robert McCall, Shigeru Komatsuzaki, Space Manipulators, Space Tug