1978 – Manned Remote Work Station (MRWS) – Grumman (American)
1978 – Manned Remote Work Station (MRWS) by Grumman.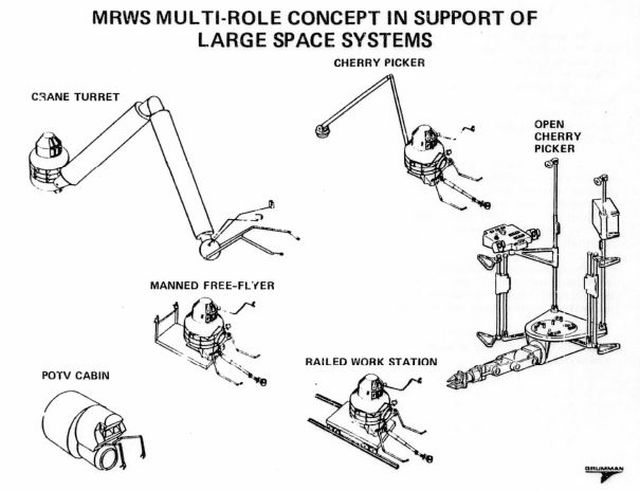 MRWS multi-role concepts in support of large space systems.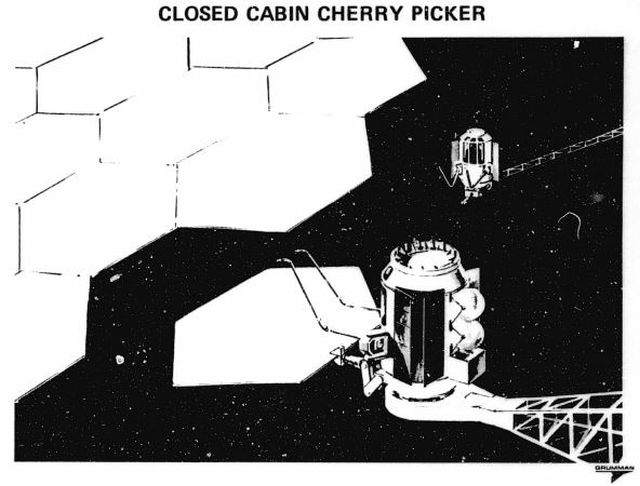 More advanced repair platforms for the RMS have been studied by NASA and Grumman Aerospace Corp. The remote work station (RWS) would resemble the manipulator foot restraint and have controls for the Extra-vehicular activity (EVA) astronaut and a small berthing pin so that the end of the arm could be held firm against the worksite rather than wobbling as the astronaut used tools and moved equipment. The next major step would be the manned remote work station (MRWS), a pressurized module with short manipulator arms. An astronaut could work inside the module wearing shirt sleeves rather than a space suit and perform repair work through teleoperator arms extending to the front of the module. Initially the module would be used attached to the RMS but in time a free flying version would evolve to give greater flexibility in operations around large spacecraft.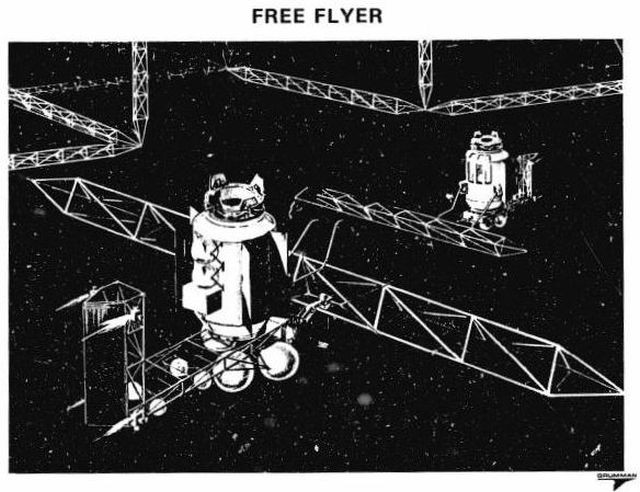 Free Flyer
The MRWS cabin is mated to a platform that contains the needed propulsion and electrical subsystems, maintaining a clean transition for the cabin from the roles of cherry picker and crane turret to that of a free flyer.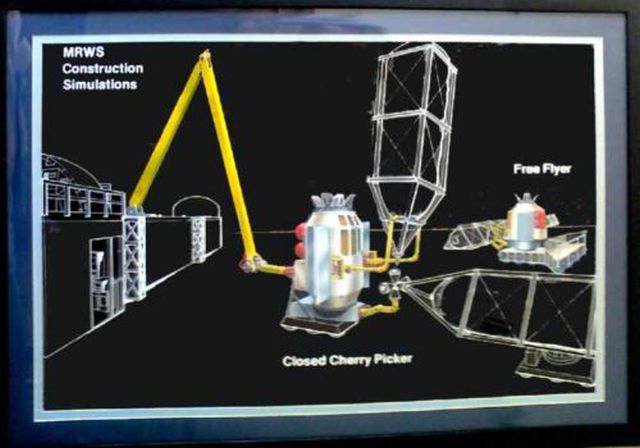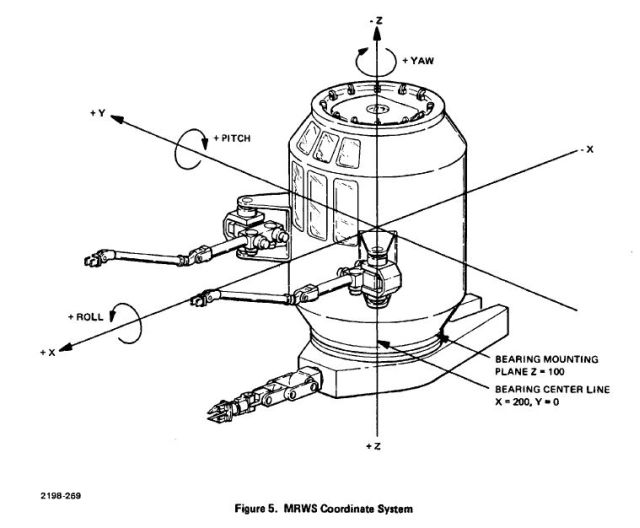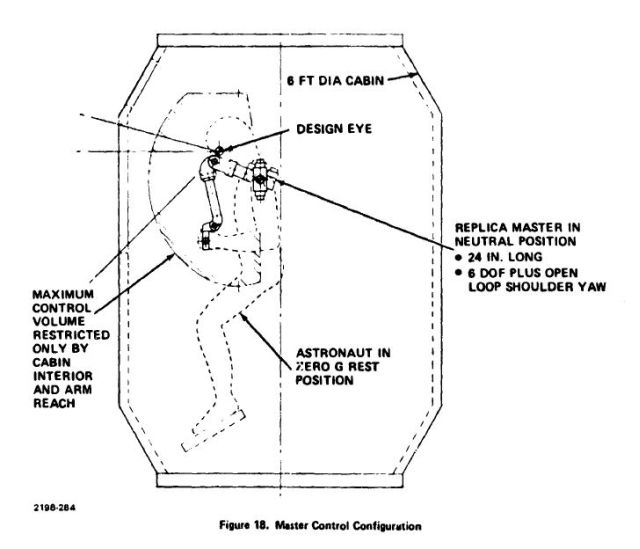 ---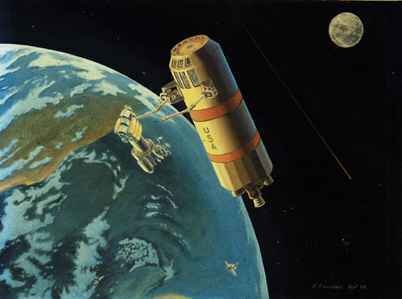 Painting (1978) by one of the last full-time NASA artists, Ray Bruneau.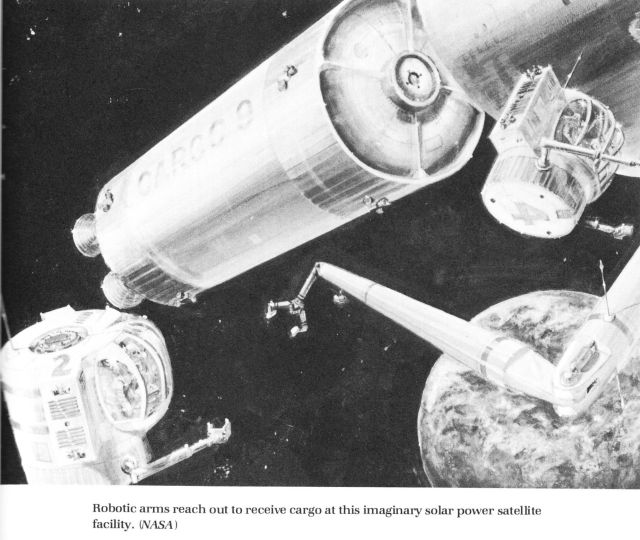 Possibly an early depiction of the MRWS.
---
See other early Space Teleoperators here.
See other early Lunar and Space Robots here.
---
Tags: 1978, American, Free Flyer with Manipulator Arms, Grumman, Grumman Aerospace, Manipulator, Manned Remote Work Station, manned space manipulator, MRWS, NASA, remote teleoperator, Space Manipulators