1958 – Astrotug – Lockheed (American)
Astrotug in Operation – Artist's Conception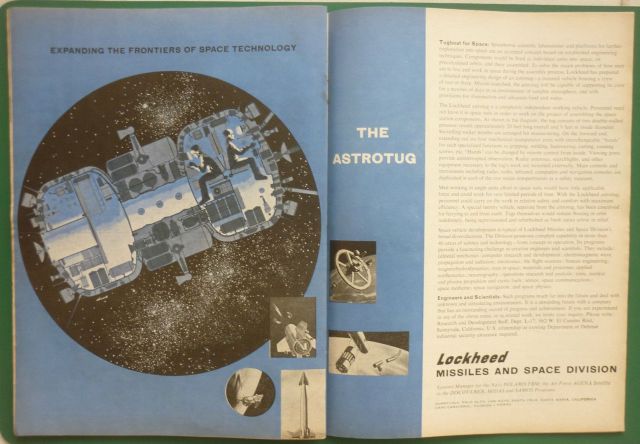 The Astrotug

Tugboat for Space: Spaceborne scientific laboratories and platforms for further exploration into space are an accepted concept based on established engineering techniques. Components would be fired as individual units into space, on precalculated orbits, and there assembled. To solve the major problems of how men are to live and work in space during the assembly process. Lockheed has prepared a detailed engineering design of an astrotug – a manned vehicle housing a crew of two or three. Missile-launched, the astrotug will be capable of supporting its crew for a number of days in an environments of suitable atmosphere, and with provisions for illumination and adequate food and water.
The Lockheed astrotug is a completely independent working vehicle. Personnel need not leave it in space suits in order to work on the project of assembling the space station components. As shown in the diagram, the tug consists of two double-walled pressure vessels approximately 20 feet long overall and 9 feet inside diameter. Swivelling rocket nozzles are arranged for maneuvering. On the forward end, extending out are four mechanical manipulator arms with interchangeable "hands" for such specialized functions as gripping, welding, hammering, cutting, running screws, etc. "Hands" can be changed by remote control from the inside. Viewing ports provide uninterupted observation. Radar antennas, searchlights, and other equipment necessary to the tug's work are mounted externally. Main controls and instruments including radar, radio, infrared, computers and navigational consoles are duplicated in each of the two major compartments as a safety measure.
Men working in single units afloat in space suits would have little applicable force and could work for very limited periods of time. With the Lockheed astrotug, personnel could carry on the work in relative safety and comfort with maximum efficiency. A special reentry vehicle, separate from the astrotug, has been conceived for ferrying to and from earth. Tugs themselved would remain floating in orbit indefinately, being reprovisioned and refurbished as fresh crews arrive in relief.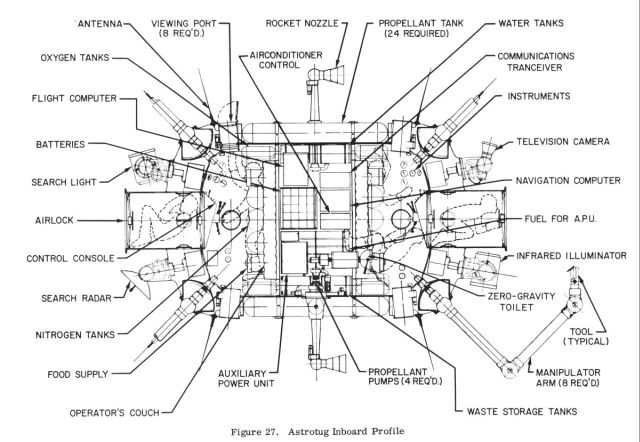 Astrotug Inboard Profile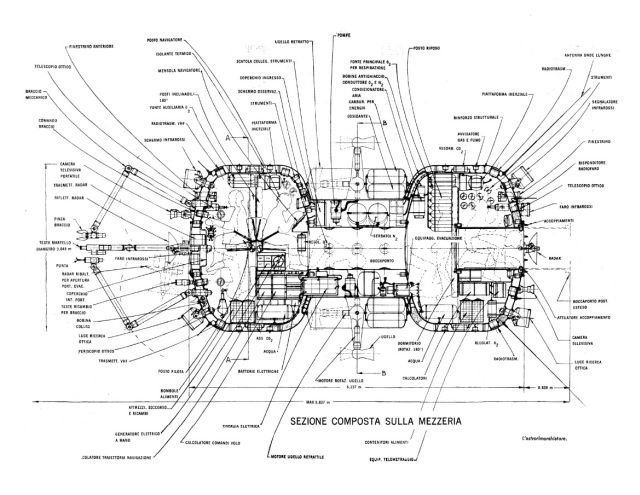 ---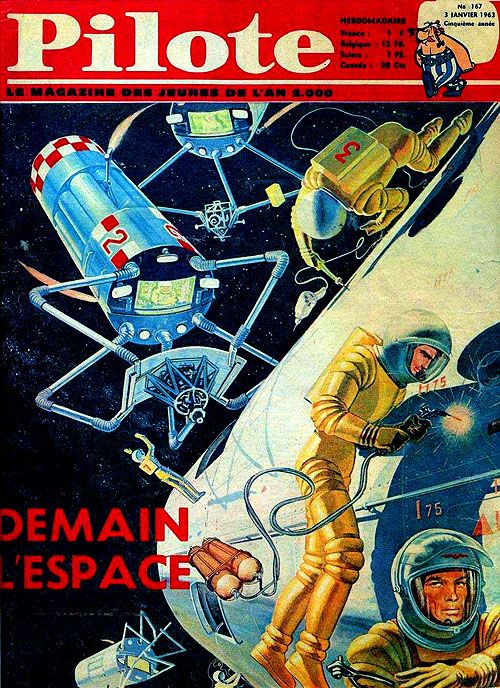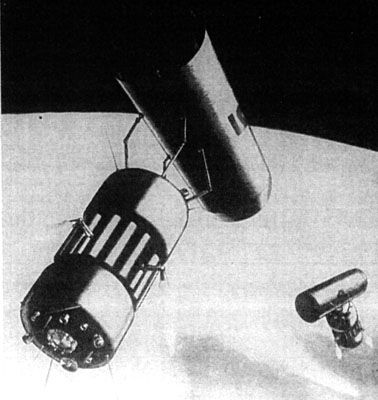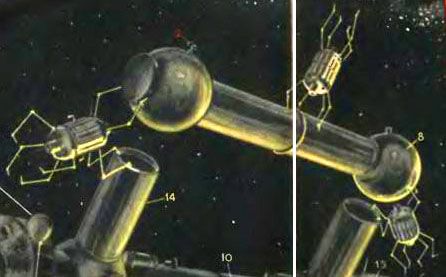 Above 3 images sourced from here.
---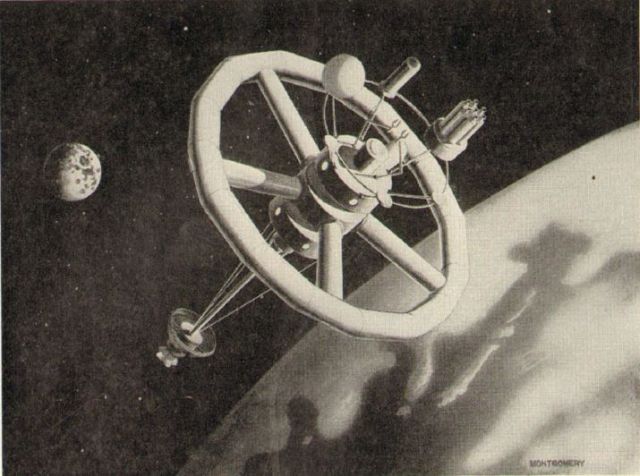 The 1958 Space Station concept for which the tug was proposed to build.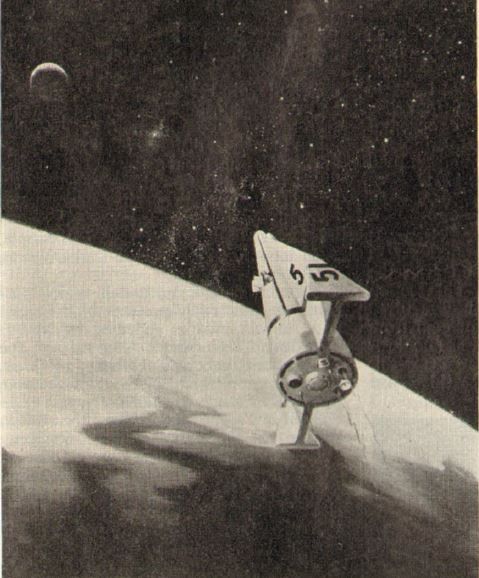 The 1958 Transit vehicle to bring crew to the Astrotugs.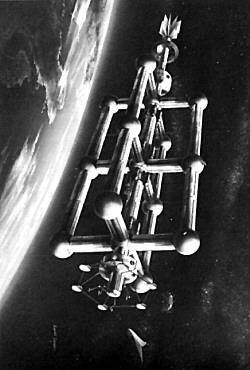 A 1963 depiction of the Space Station. Note the transition away from the classical 'Wheel' shape.
---
See other early Teleoperators here.
See other early Lunar and Space Robots here.
---
Tags: 1958, American, Lockheed, manned space manipulator, Manned Utility Tug, Space Pod, Teleoperator