1965 – Telenaute ROV – (French)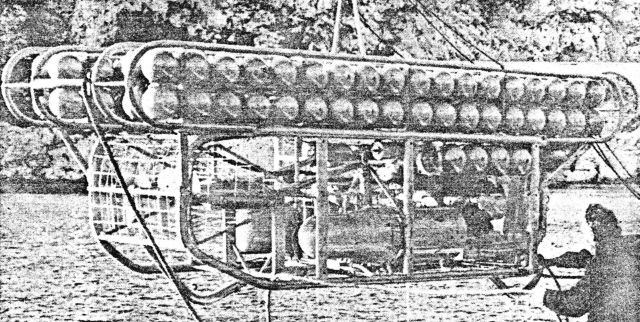 The Telenaute Remote Operated Vehicle.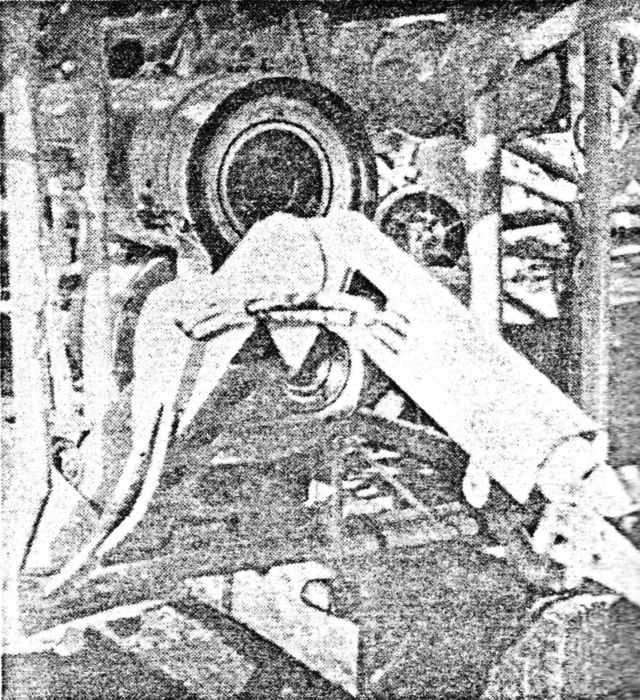 Manipulator arm of the Telenaute.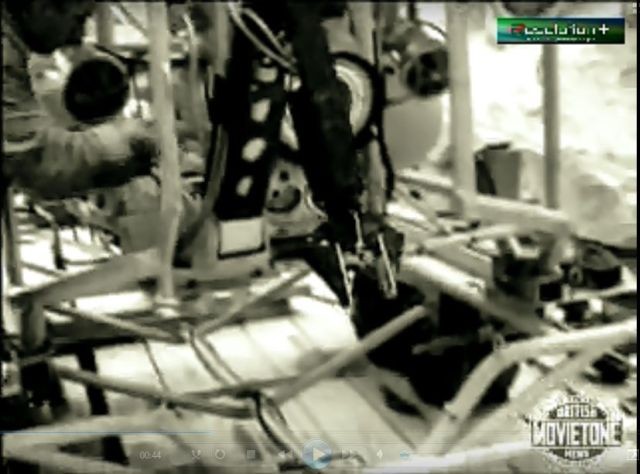 Movietone Newsreel Clip – here – Telenaute preparing for an underwater cave exploration.
A commercial French company, the Compagnie Generale pour le Developpement Operationel des Recherches Sousmarines, own a similar craft [to CURV] known as the Telenaute. This is capable of movement in any direction at depths up to about 1,000 m. The arm fitted to the Telenaute can handle a load of 50kg at a distance of 1.1 m. The Telenaute has a very open structure, since there is no need for an unmanned device to have a large and pressurised body. Source: Robotics – John Frederick Young – 1973.
The French Petroleum Institute (IFP -l'Institut Français de Recherches Pétrolières) built the "TELENAUTE", which is available for chartering. The "Telenaute" is a cable controlled, self propelled vehicle monitored from a control vessel on the surface. It is used for underwater search, making observations, filming and performing simple underwater operations.
---
See other early Underwater Robots here.
---
Tags: 1965, l'Institut Français de Recherches Pétrolières, manipulator arm, Manipulator Arm For Diving Bell, Remote Operated Vehicle, Remote Underwater Manipulator, ROV, Submarine Apparatus, Submarine Armor, Submarine Exploring Armor, Submarine Salvage Vessel, submersible, Telenaute, undersea robots, Underwater robotics, underwater robots