Unknown Deep Diving Armours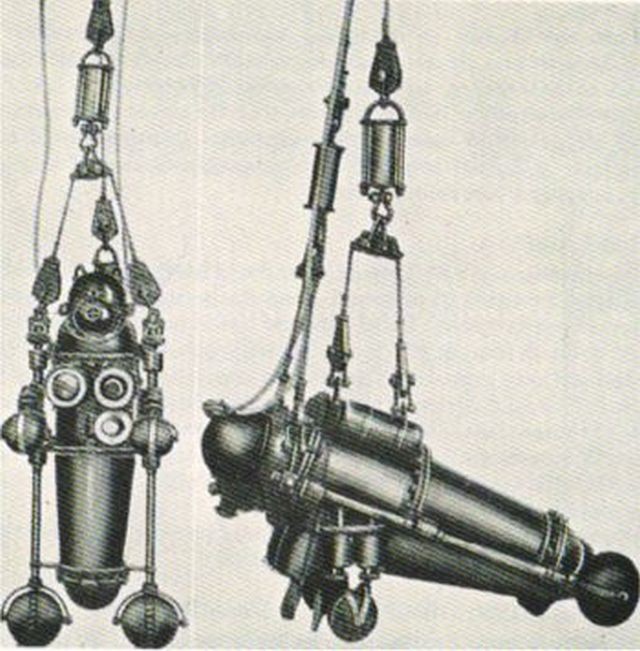 Interesting deep-sea armour dating from 1912. Little is known about this apparatus.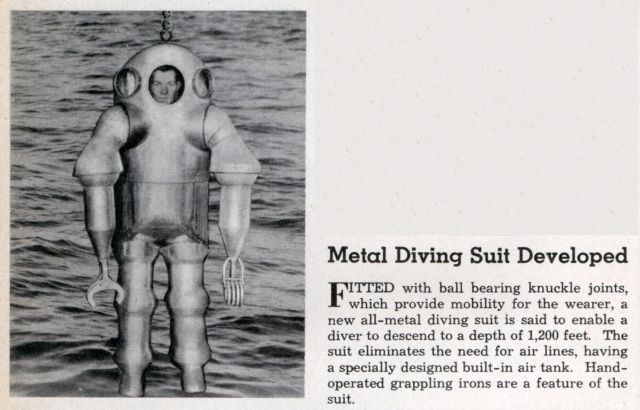 From Mechanix Illustrated, August 1938. Similar to Connelly's suit from 1934.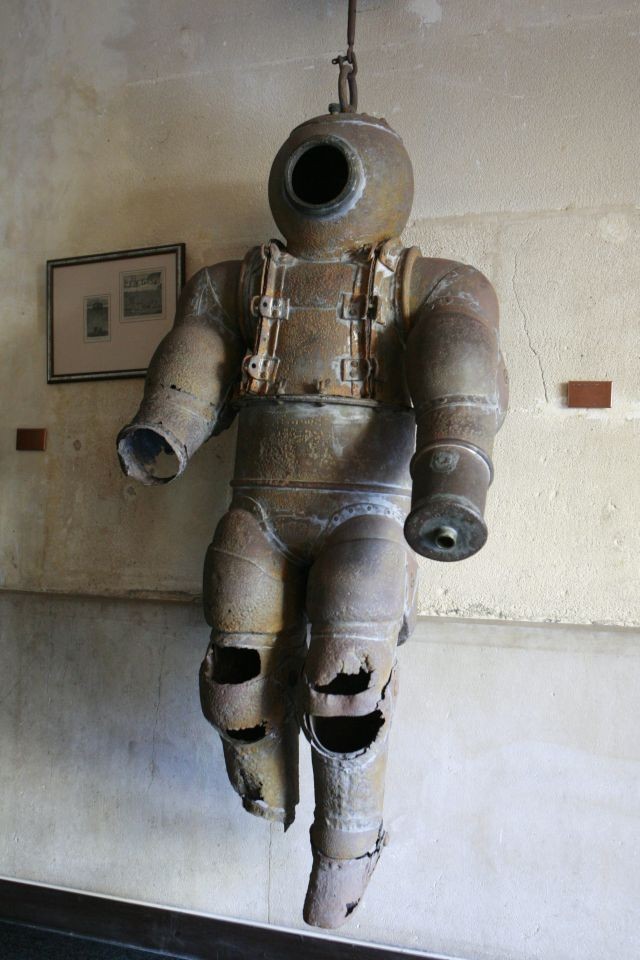 Unknown suit in museum.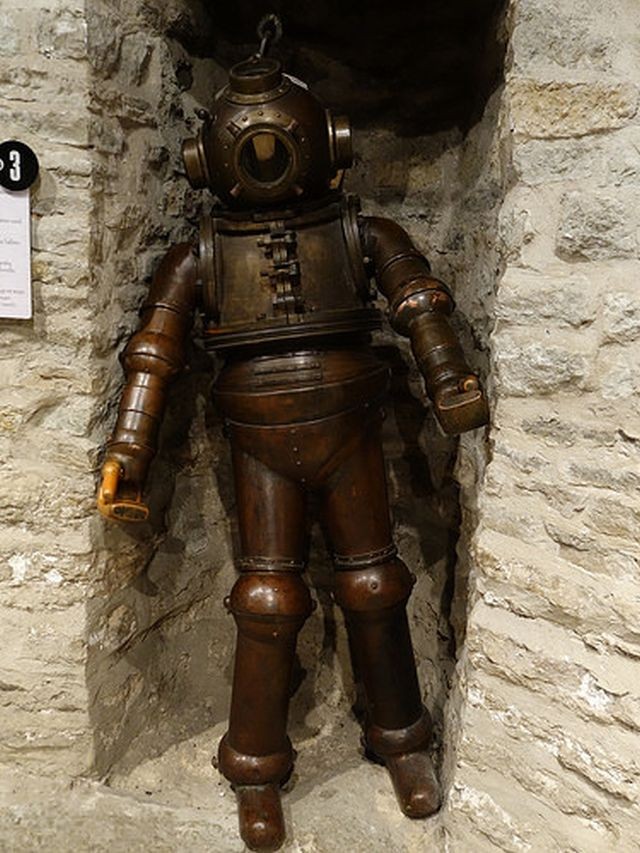 Believed to be an unused suit from Tallinn in Estonia.
---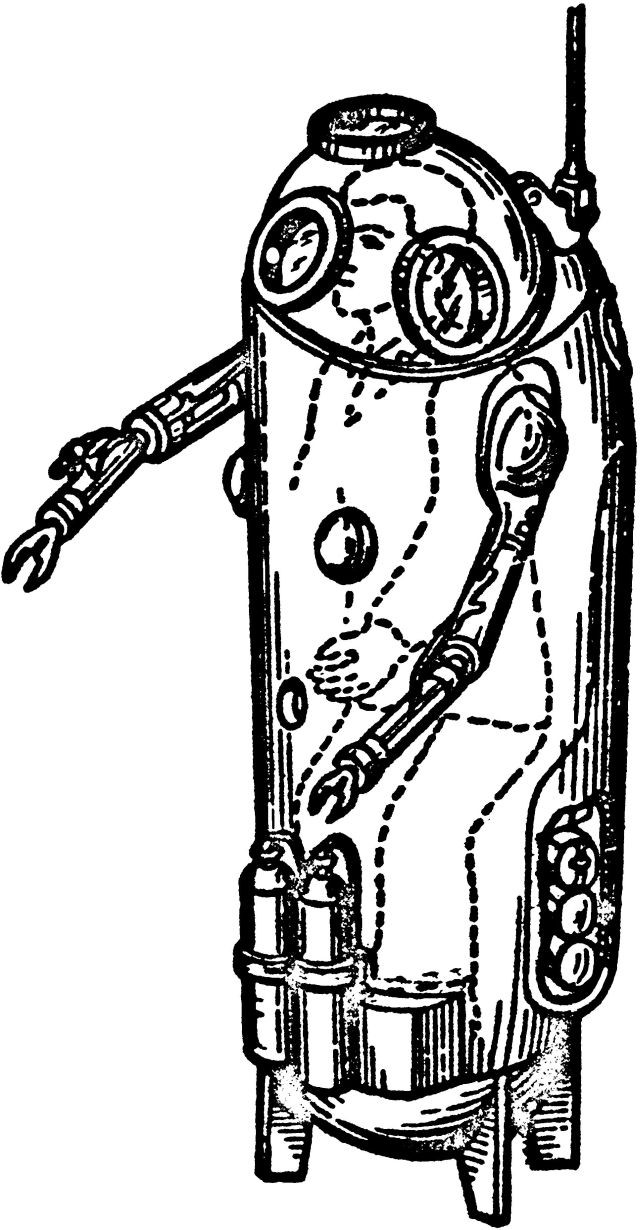 Unknown illustration of an ADS with remote arms.
---
See other early Underwater Robots here.
---
Tags: Armored Diving Suit, Atmospheric Diving Suit, Cuirassed Diving Suit, Deep Diving Apparatus, Deep Sea Diving Suit, Diving Armor, Diving Armor Suit, Diving Dress, Diving Suit, Iron Man, Iron Suit, Patent, Submarine Apparatus, Submarine Armor, Submarine Armor Suit, Submarine Exploring Armor, undersea robots, Underwater robotics, underwater robots