1969 – Argus Submersible – (Soviet)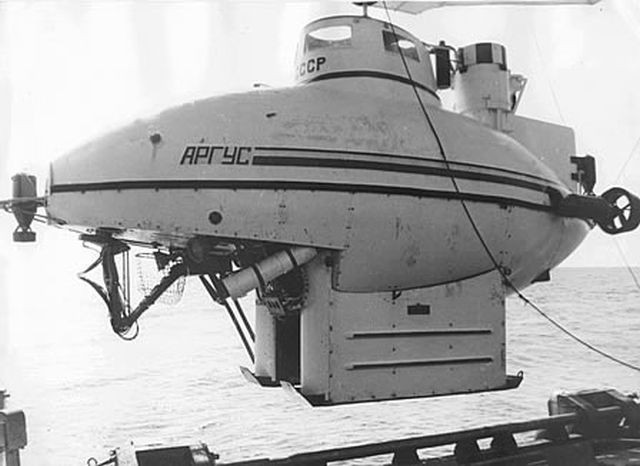 "Argus" [«Аргус»] submersible built in 1974.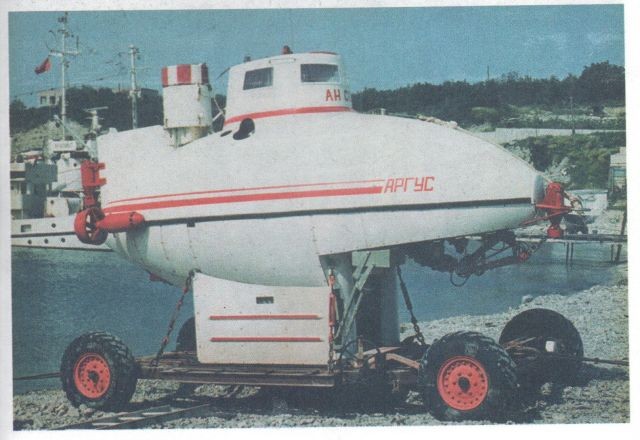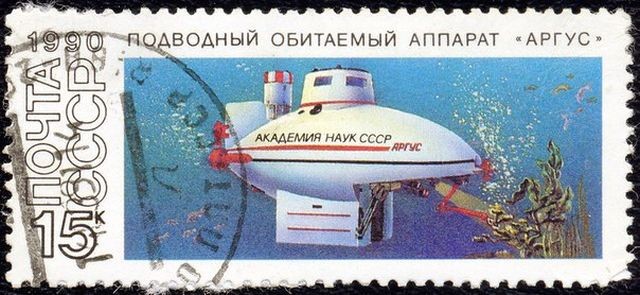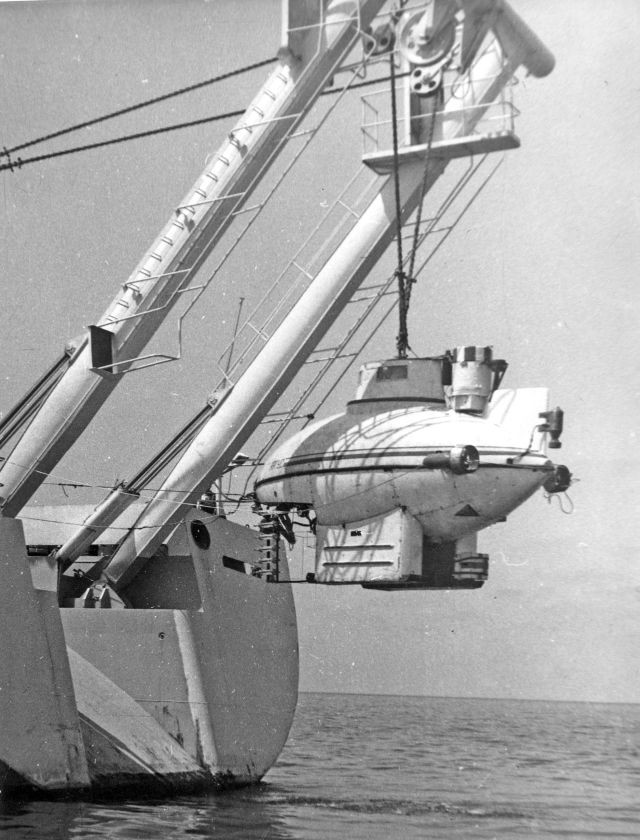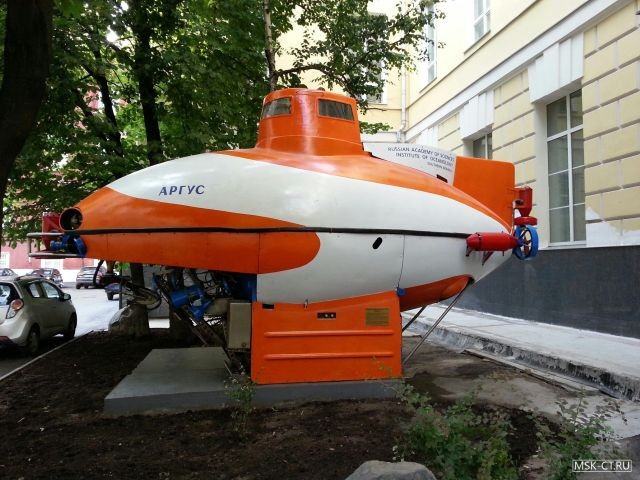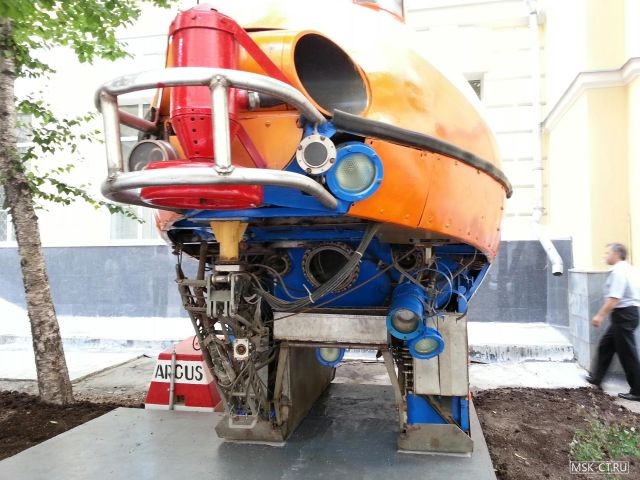 Research PA "Argus" is designed in Experimental Design Bureau of oceanographic equipment for the Institute of Oceanology of the Southern Branch of the Institute of Oceanology of the USSR Academy of Sciences, to carry out oceanographic and hydrological studies, as well as research on the continental shelf. Chief Designer H. Grivtsov.
Shipyard Rechflot "Belogorodskaya Shipyard" designed "Argus" in 1969 and built it in 1974-75.
Rugged steel spherical with four portholes.
The device was equipped with a manipulator and can carry different equipment and replacement equipment. The navigation software work is done by a set of sonar beacons.
Initially, research PA "Argus" had the support vessel and launches with a special trolley and then towed to the work site. Source: here.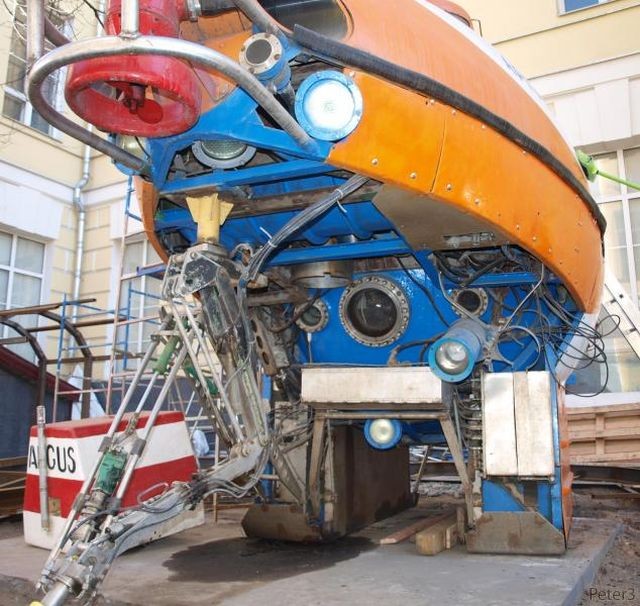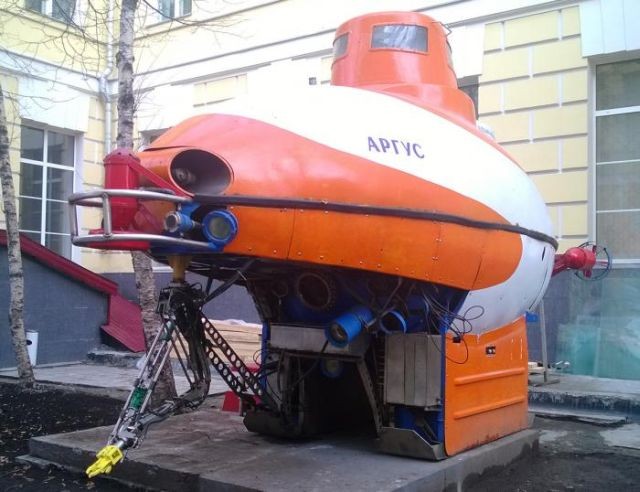 ---
See other early Underwater Robots here.
---
Tags: 1969, 1974, Argus, «Аргус», Deep Diving Apparatus, H. Grivtsov, manipulator arm, Manipulator Arm For Diving Bell, Soviet, Submarine Apparatus, Submarine Armor, Submarine Exploring Armor, Submarine Salvage Vessel, submersible, undersea robots, Underwater robotics, underwater robots