1967 – STAR III Submersible – General Dynamics (American)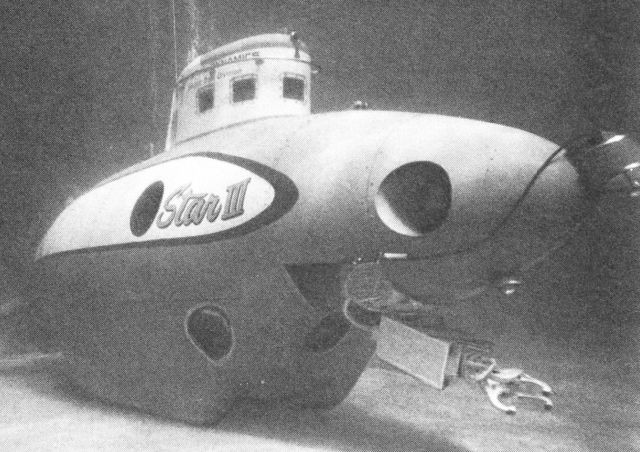 1967 – STAR III Submersible by General Dynamics had a bow manipulator with interchangeable "hands" and two television cameras, and operated at depths of 2,000 feet.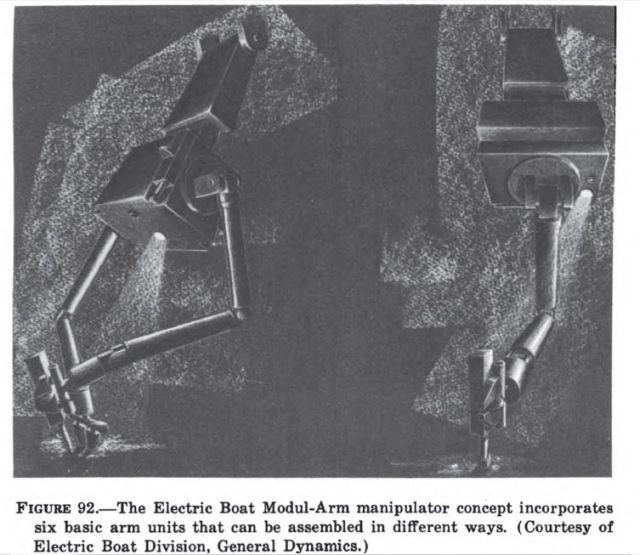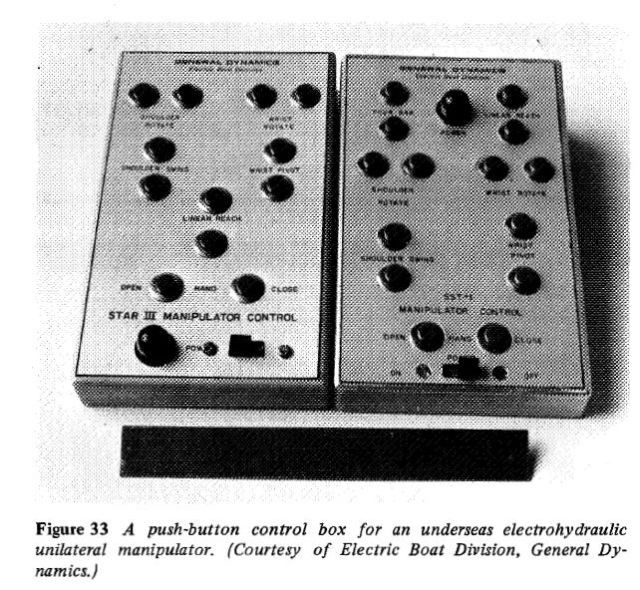 STAR III Manipulator Control Panel.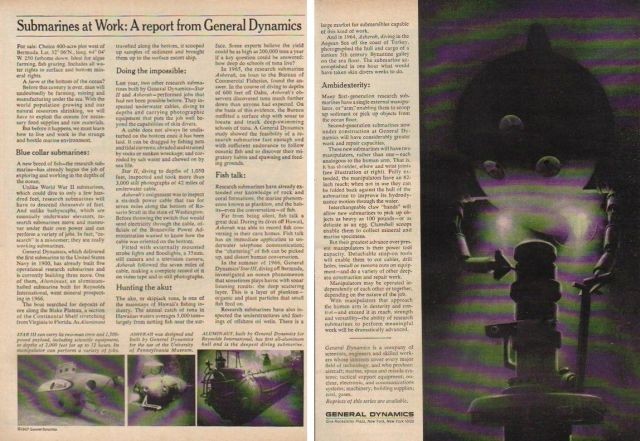 Above and below: Advertisements highlighting the manipulator arms developed at General Dynamics.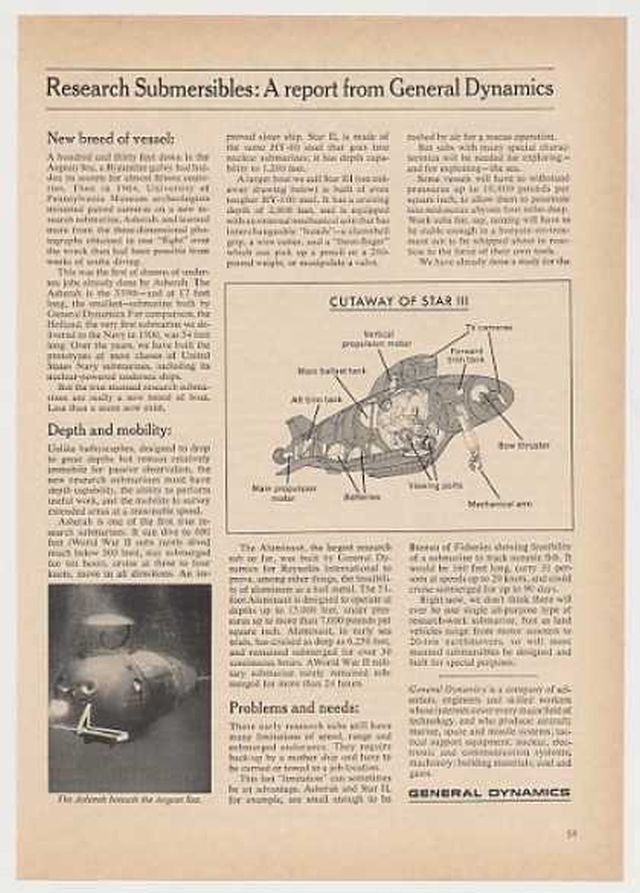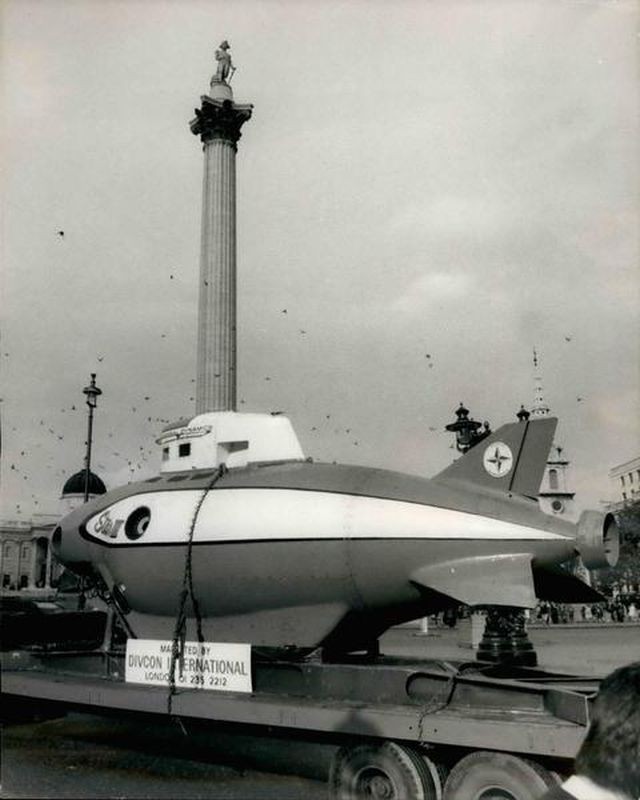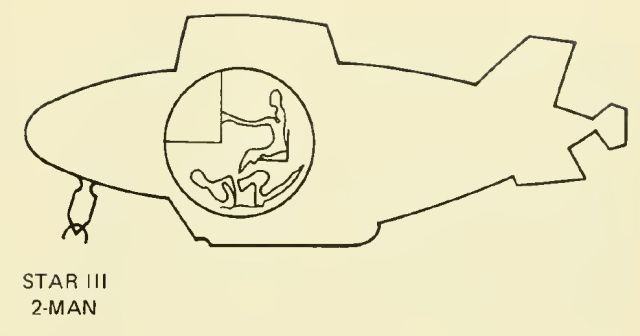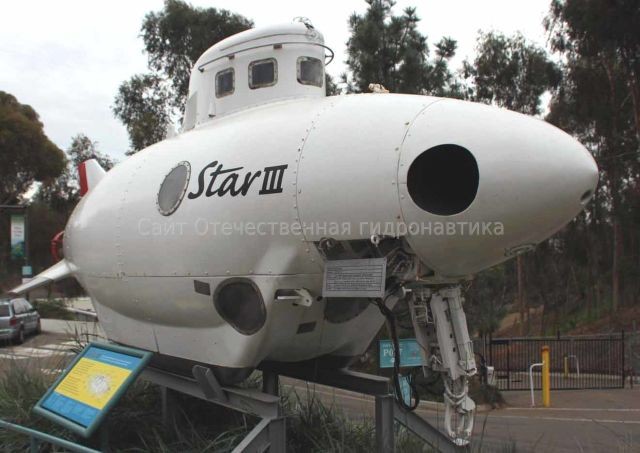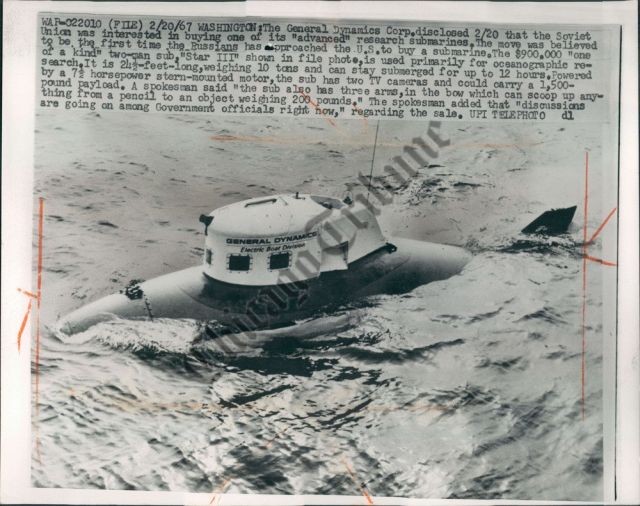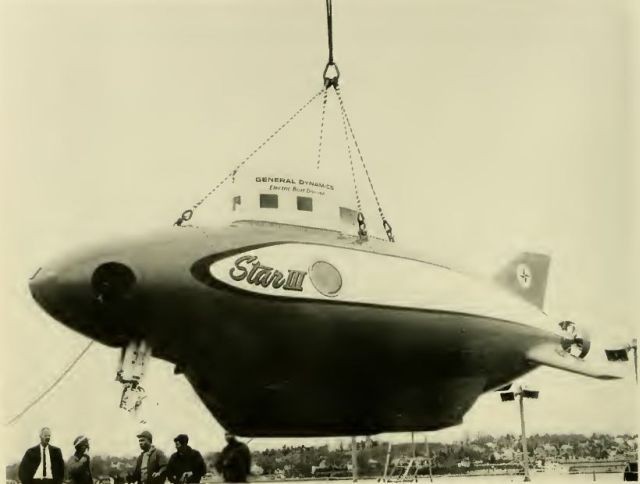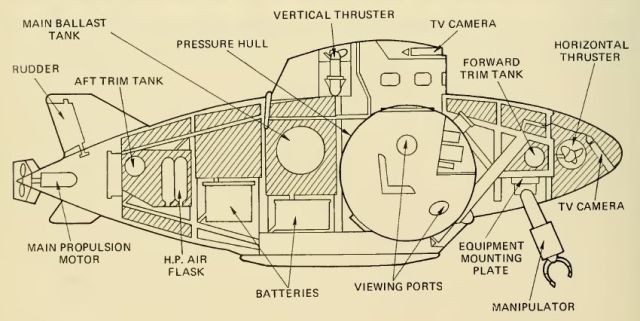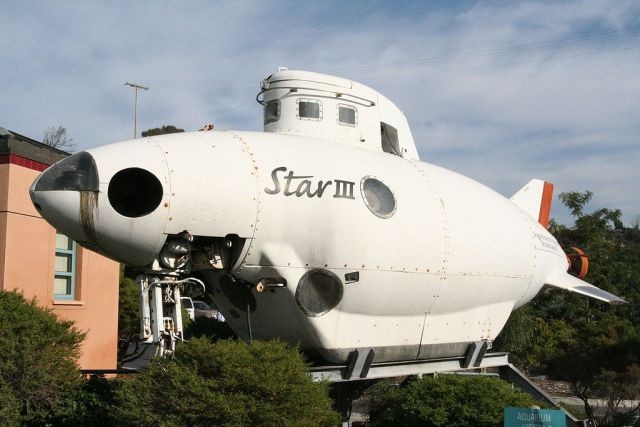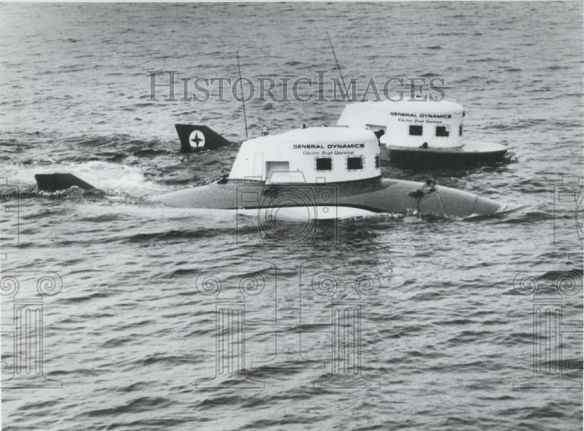 Press Photo c1967.
Star II and Star III (foreground), the two research submarines launched by General Dynamics last month at its Electric Boat Division in Groton, Conn., completed their preliminary sea trials this week. Star III, which is 25 feet long and can carry a 1,500 pound payload, compared to Star II's 250 pounds, is in Atlantic waters preparing for advanced testing of its 2,000 foot depth capability. The boat was leased last week by the Military Sea Transportation Service to conduct oceanographic research surveys off Bermuda under technical direction of the U.S. Navy's Underwater Sound Laboratory. The 17.7 foot long Star II is being readied for exhibition in next week's Marine Technology Show in Washington, D.C., where it will form the central part of General Dynamics' multi-divisional presentation there.
---
See other early Underwater Robots here.
---
Tags: 1967, American, Deep Diving Apparatus, General Dynamics, manipulator arm, Manipulator Arm For Diving Bell, Patent, Soucoupe plongeante, STAR III, Submarine Apparatus, Submarine Armor, Submarine Exploring Armor, Submarine Salvage Vessel, submersible, undersea robots, Underwater robotics, underwater robots