1966-7 – DOWB Submersible – General Motors (American)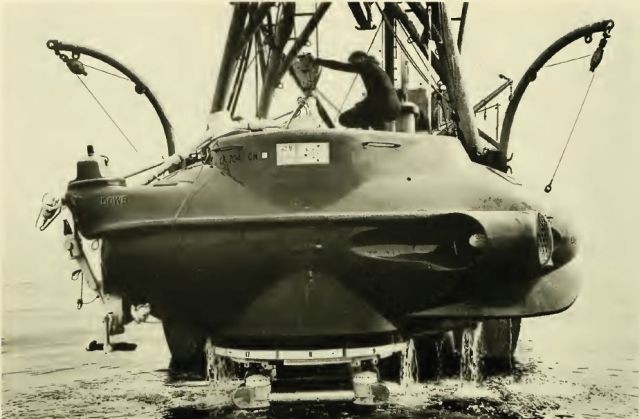 DEEP OCEAN WORK BOAT (DOWB), a two man submersible built by General Motors in the United States by General Motors AC Electronics Division, was initially launched on October l2, 1967.
Windowless, it has top and bottom "fish eye" lenses, plus television cameras, for full 360 degree vision.
A TV viewing system is mounted on the manipulator to give operators freedom of action necessary for performing useful work. The TV viewing feature will allow precision control when performing delicate operations or lifting objects.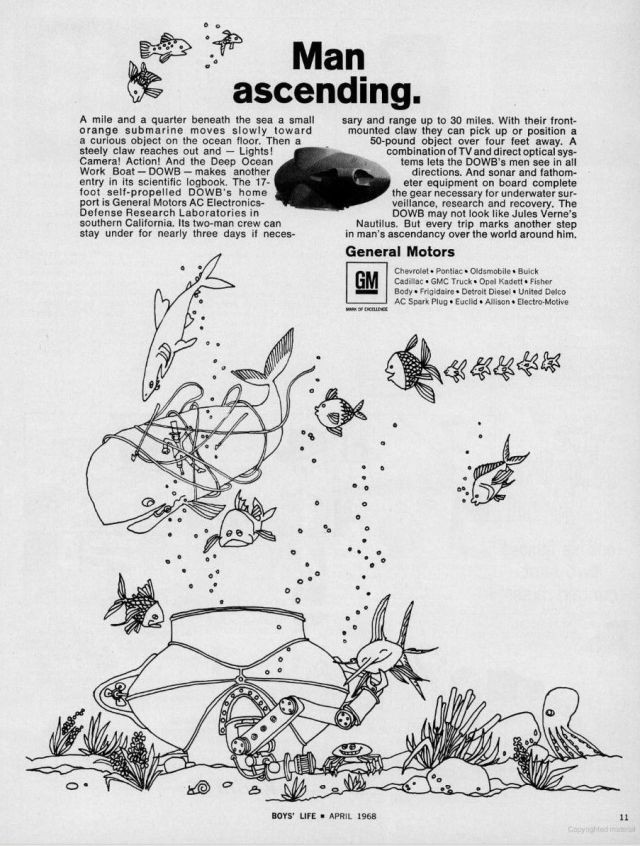 Source: Boy's Life, April 1968.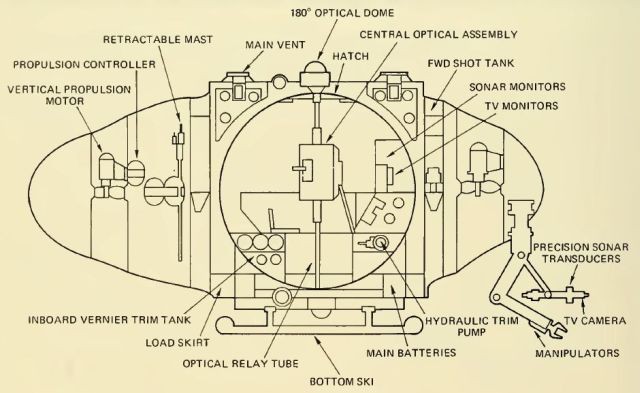 Image source: Manned Submersibles, Frank Bushby, 1976.
DOWB manipulator: One electro-mechanical manipulator possessing six degrees of freedom can pick up a 50 lb load at its maximum reach of 49 in. Manufactured by General Motors.
---
See other early Underwater Robots here.
---
Tags: 1966, 1967, American, Deep Diving Apparatus, DEEP OCEAN WORK BOAT, DOWB submersible, General Motors, manipulator arm, Manipulator Arm For Diving Bell, Submarine Apparatus, Submarine Armor, Submarine Exploring Armor, Submarine Salvage Vessel, submersible, undersea robots, Underwater robotics, underwater robots