1965 – Scripps Benthic Lab Robot Arm – Victor C. Anderson (American)
Figure 16. In the Benthic Lab concept: an internally mounted manipulator can modify experimental setups and carry out maintenance and repair operations. (Courtesy V. C. Anderson, Scripps Institution of Oceanography.)
Source: Teleoperators and Human Augmentation p28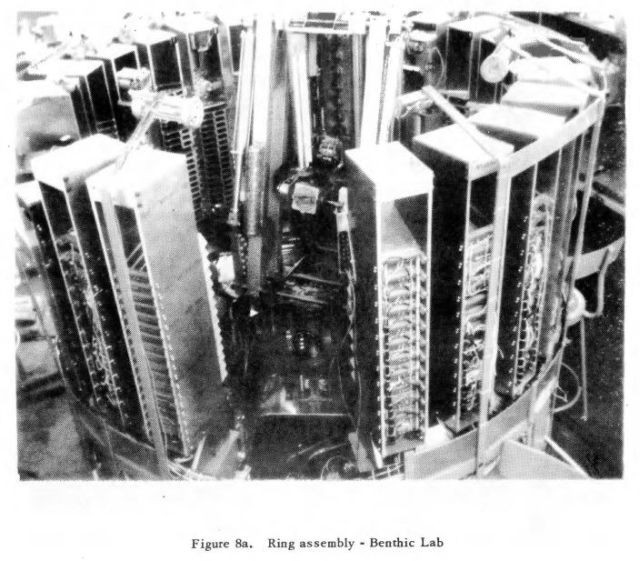 Source: MPL participation in SEALAB II
Author: Marine Physical Laboratory
Publication Date: 02-01-1966
Abstract:
SIO Reference 66-3. This report summarizes the participation of the Marine Physical Laboratory in SEALAB. It includes the results of the fine-grained, topographic survey of the site, details of and experience with the Benthic Laboratory System, and a summary of shore communication center operations during the program.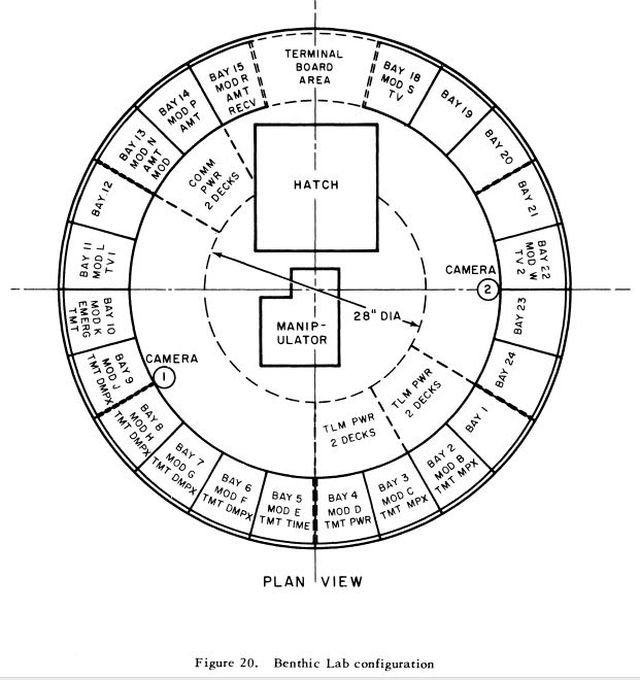 Benthic Lab configuration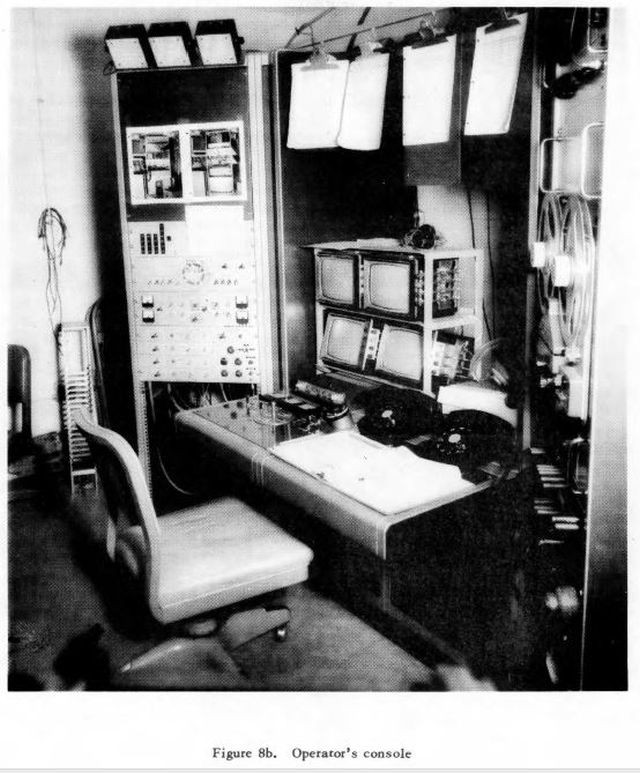 Operator's Console
Benthic Lab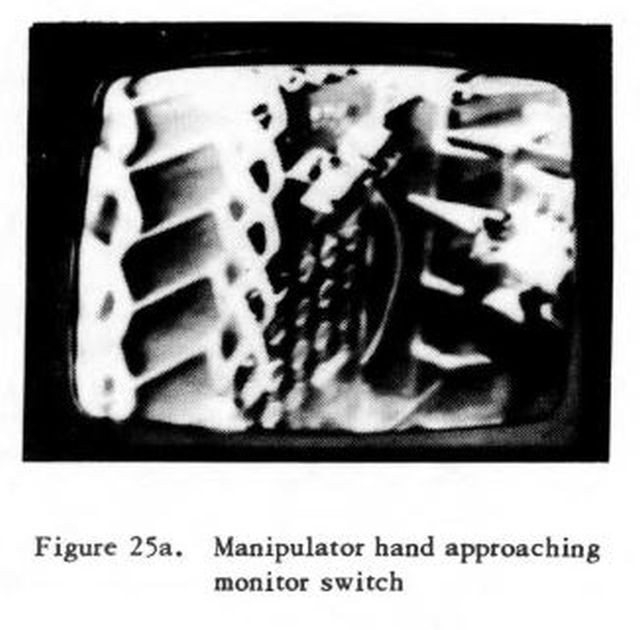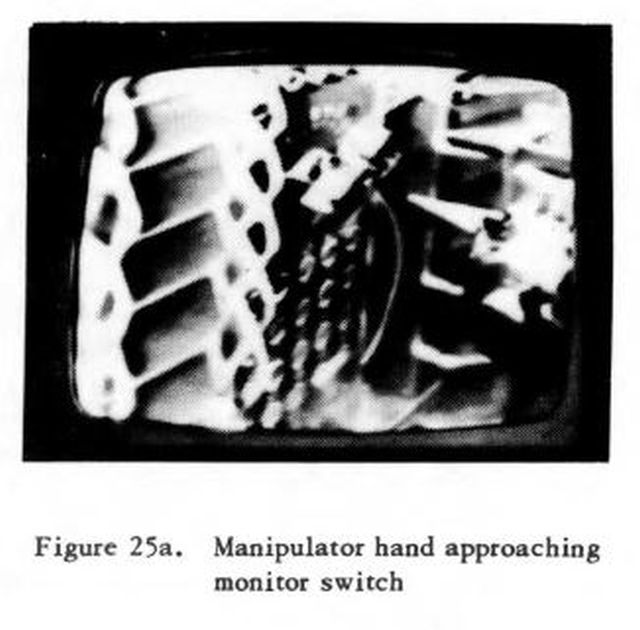 ---
Victor C. Anderson, of Scripps Institution of Oceanography (University of California), has described the Marine Physical Laboratory's Benthic Laboratory: an unmanned, self-repairing, self-maintaining, ocean-floor capsule fitted with manipulators (ref. 21). The Benthic Laboratory is built according to a modular philosophy that enables the manipulator located inside to replace electronics components and modify experimental setups (fig. 16). The 'autonomous" nature of the Benthic Laboratory has much in common with self-contained hot cells that operate sealed up for years. Such a capability is ideal for in situ scientific experiments both on the ocean floor or on distant planets.
Source: Teleoperators and Human Augmentation – Teleoperator Applications p27
---
See other Victor C. Anderson manipulator articles here.
See other early Underwater Robots here.
---
Tags: 1965, American, Deep Diving Apparatus, Dr. Victor Anderson, General Purpose Underwater Manipulating System, Machine for Submarine Salvage Operations, manipulator arm, Manipulator Arm For Diving Bell, Scripps Benthic Lab Robot Arm, Submarine Apparatus, Submarine Salvage Vessel, undersea robots, Underwater Craft, Underwater robotics, underwater robots, Victor C. Anderson