1964 – Asherah Submersible – General Dynamics (American)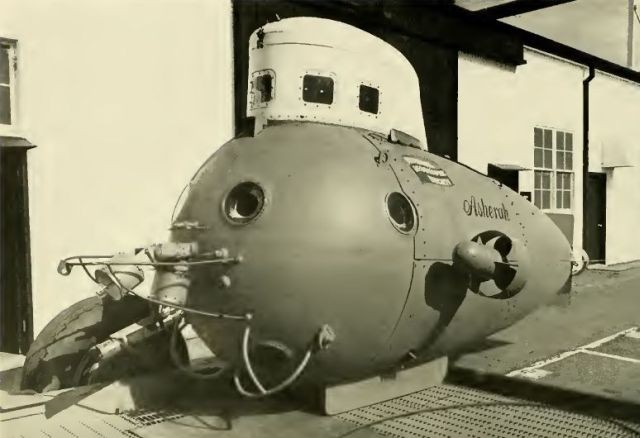 Photo source: Manned Submersibles, Bushby.
1964 – Asherah Submersible by General Dynamics.
Manipulator Arm: One electro-hydraulic. Made by General Dynamics.
Asherah, the first commercially built American research submersible, was a two-man submarine built by General Dynamics, Groton, Connecticut, USA, and could dive to a depth of 600 feet (180 m). Commissioned in 1963 and launched in 1964, it was used to develop a new system of stereoscopy, and allowed archaeologist George F. Bass to become the first to use side-scanning sonar to locate a shipwreck.
It was named after Asherah, an ancient Semitic goddess known as "she who treads on the sea".
Asherah evolved and was replaced by the STAR II and STAR III submersibles.
---
See other early Underwater Robots here.
---
Tags: 1964, American, Asherah, Deep Diving Apparatus, General Dynamics, manipulator arm, Manipulator Arm For Diving Bell, Soucoupe plongeante, Submarine Apparatus, Submarine Armor, Submarine Exploring Armor, Submarine Salvage Vessel, submersible, undersea robots, Underwater robotics, underwater robots