1964 – Aquacopter – General Motors (American)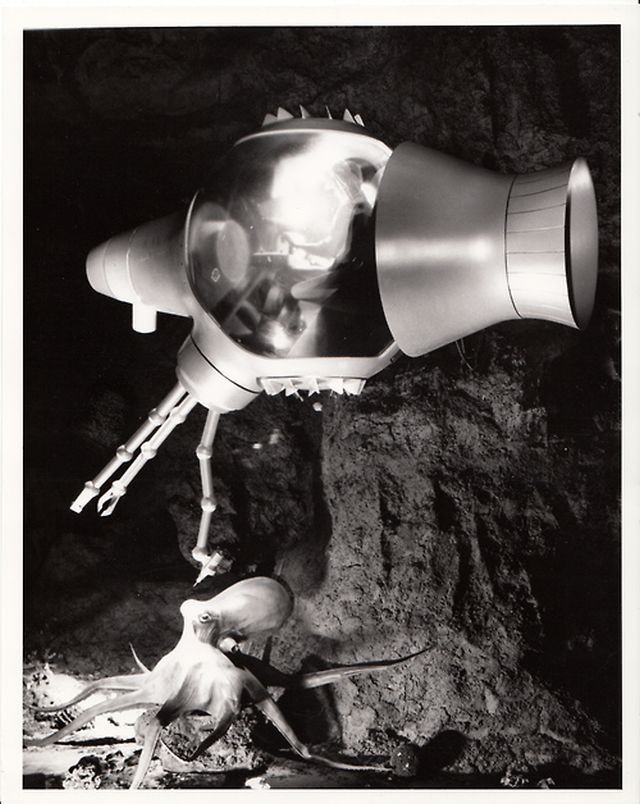 AN AQUACOPTER, a two-man undersea personnel carrier fitted with claw-handed arms and capable of operating on the ocean floor, is one of the futuristic vehicles featured in the undersea set of the General Motors Futurama ride at the New York World's Fair. In an aquacopter geologists, according to GM designers, would be able to explore the bottom of the sea for minerals, chemicals, petroleum and other natural resources not attainable with the undersea craft available today. The "fans" at the top and bottom of the aquacopter are for vertical ascent and descent and the duct in the rear houses the power for forward motion.
(Fast forward about 3 minutes to see the Aquacopter.)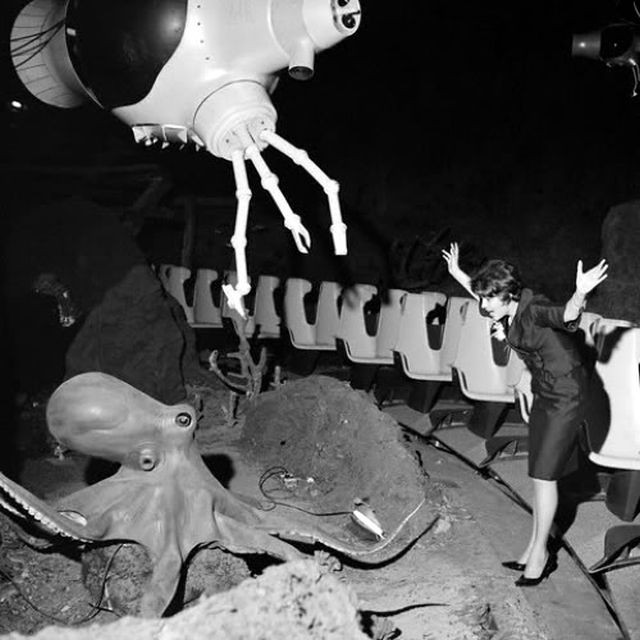 Janice Zupan of Detroit saying hello to an octopus.
1964 – Aquacopter by General Motors.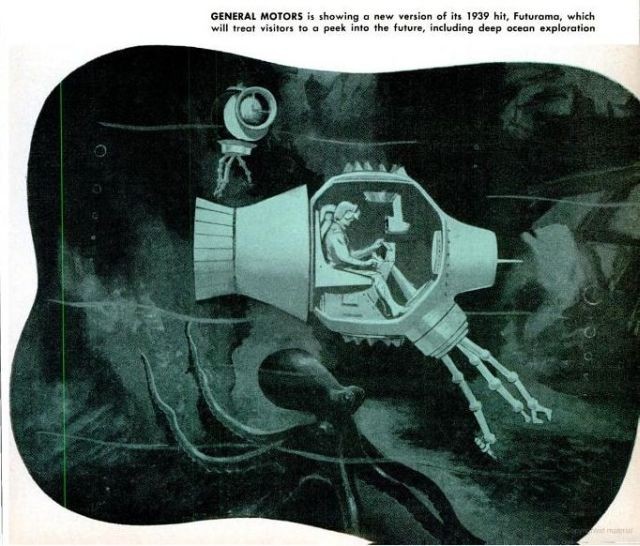 Image: Popular Mechanics, April 1964.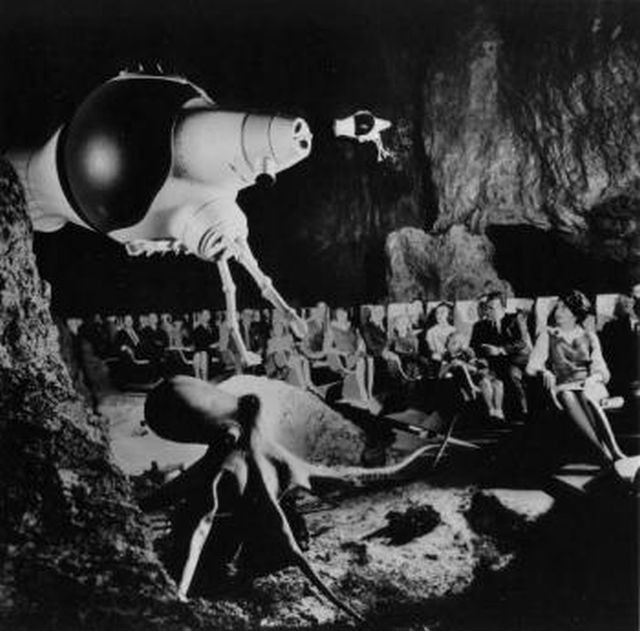 ---
See other early Underwater Robots here.
---
Tags: 1964, Aquacopter, Deep Diving Apparatus, Futurama, General Motors, Kawasaki Heavy Industries, manipulator arm, Manipulator Arm For Diving Bell, Patent, Submarine Apparatus, Submarine Armor, Submarine Exploring Armor, Submarine Salvage Vessel, submersible, undersea robots, Underwater robotics, underwater robots