1964 – Aluminaut Submersible – Reynolds Submarine Corp. (American)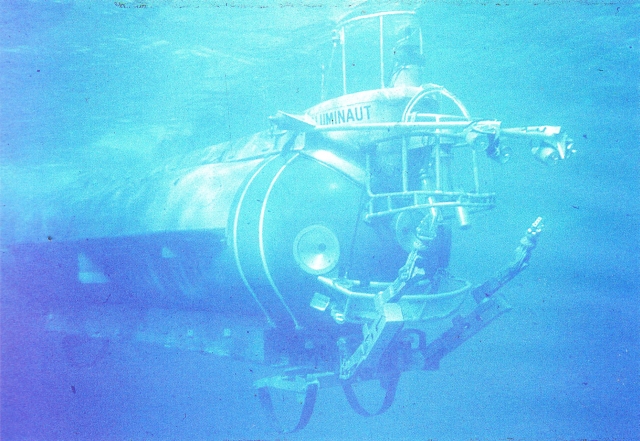 1964 – Aluminaut Submersible.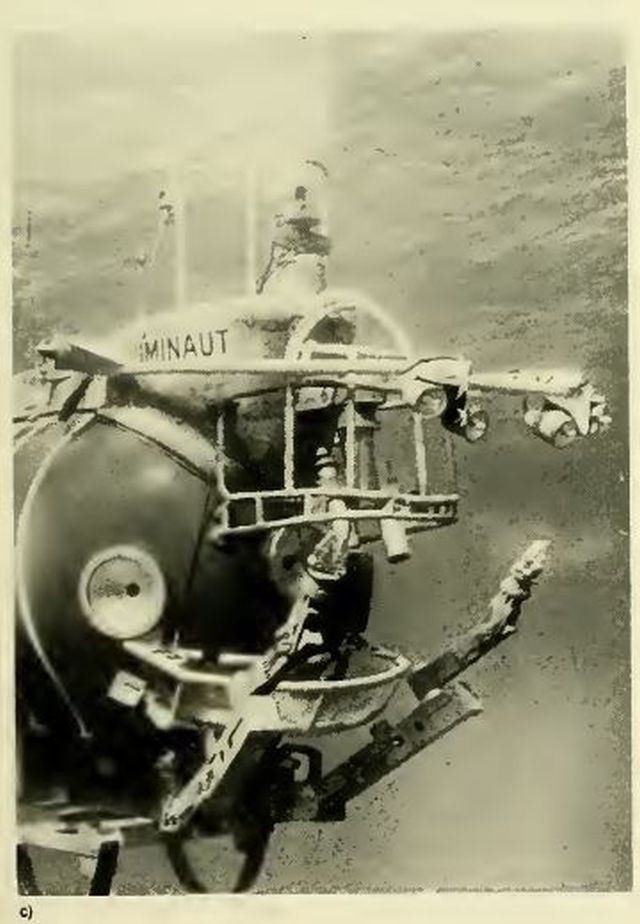 Image source: Manned Submersibles, Frank Bushby, 1976.
The Aluminaut is equipped with external dual manipulators which were designed jointly by Reynolds and the General Electric Company, Schenectady, New York and built by General Electric. Each manipulator handles up to 200 pounds at its full nine foot extension, and both are jointly operated by a single hydraulic power package. This equipment is built from hollow sections of aluminum, and weighs only 150 pounds in air. It is driven by a one horsepower induction motor connected directly to a constant volume pump which produces 3,000 psi working pressure. Four-way solenoid control valves are used with rotary piston type actuators. The power package holds about 11 gallons of hydraulic oil. Since the hydraulic unit is pressure compensated, the oil must resist the cumulative effect of the working pressure plus the ambient pressure.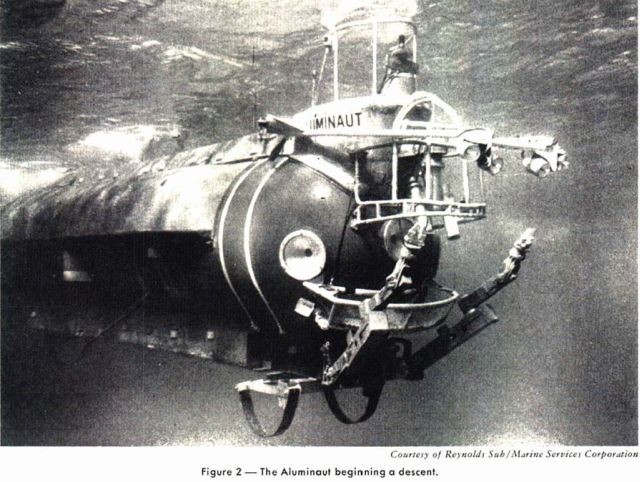 Aluminaut's manipulators represented the most advanced technological achievement of the late sixties. Each arm has six degrees of freedom. Working together they provide a high degree of versatility. When not in use, the manipulators retract and fold back under the bow. (Bushby)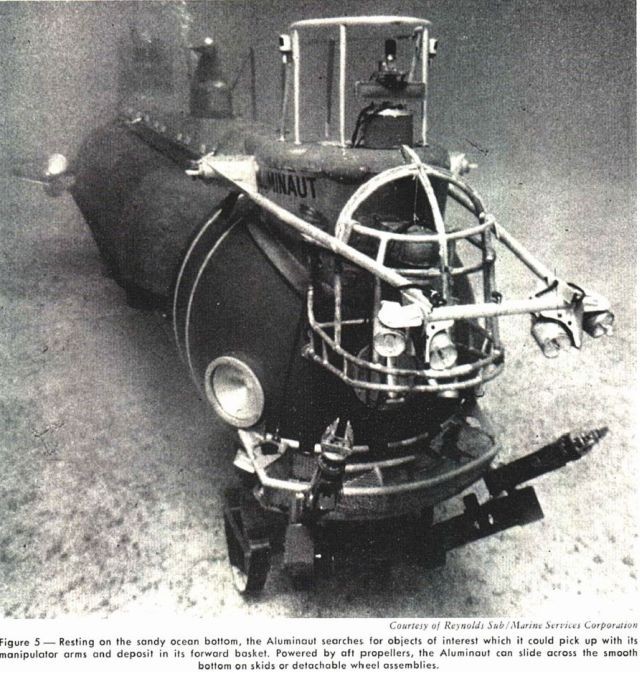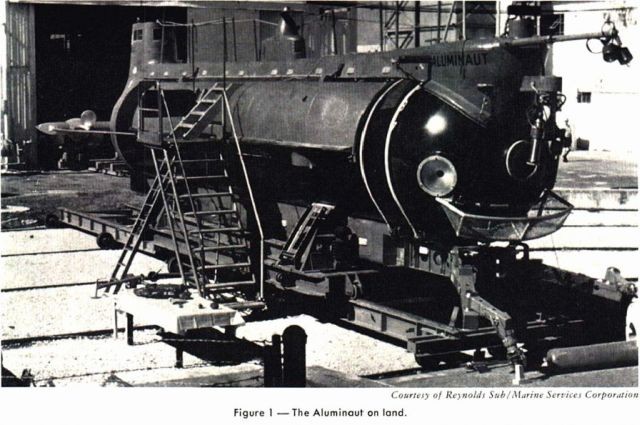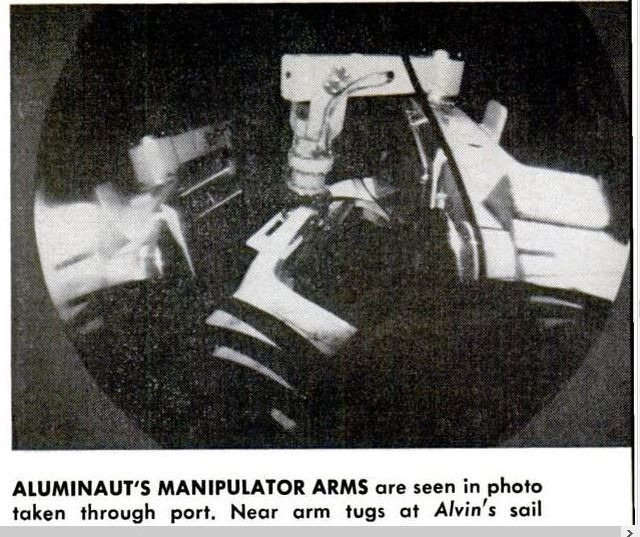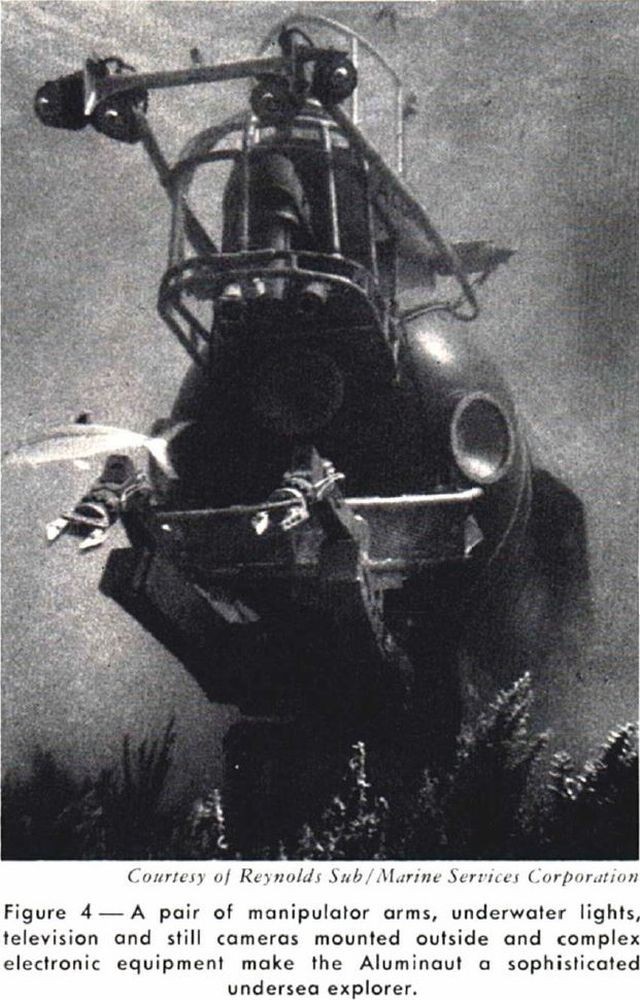 The working position of the operators and the arms.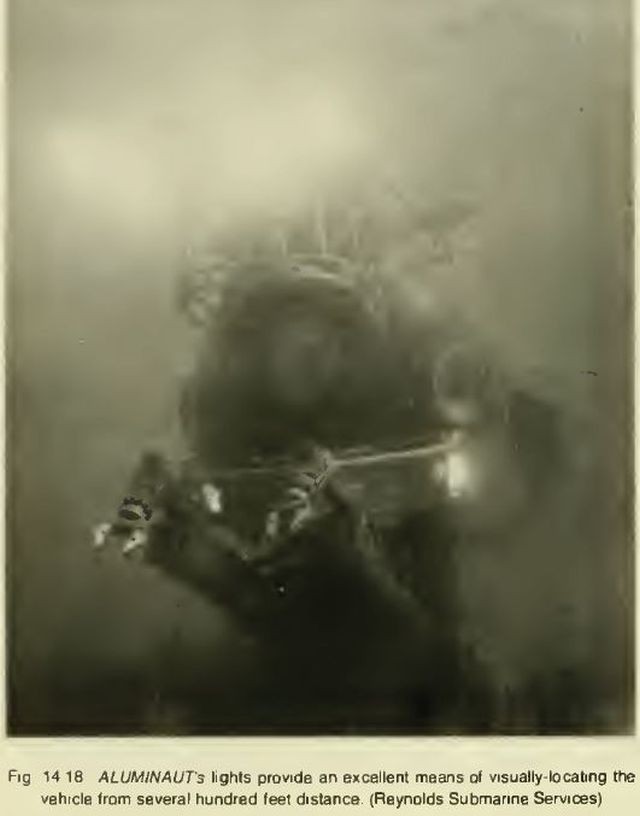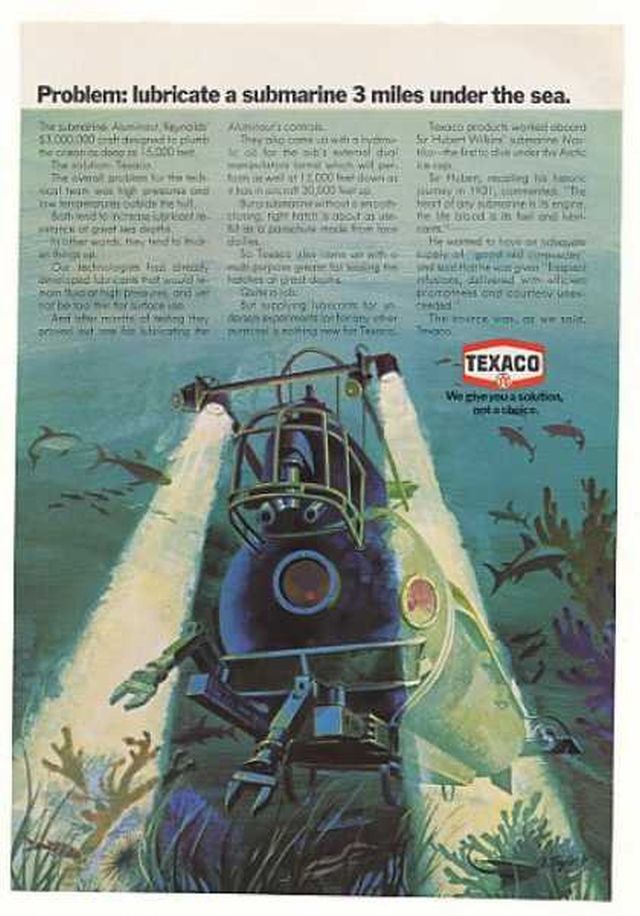 The GE CAM technology was further deployed in these manipulator arms developed for the research submarine, Aluminaut.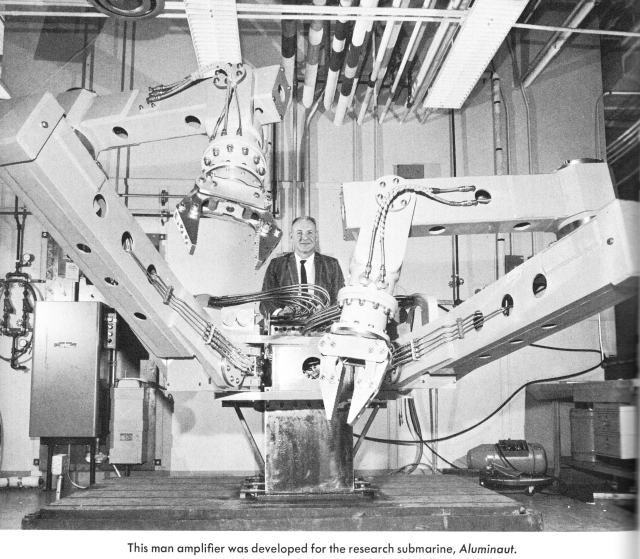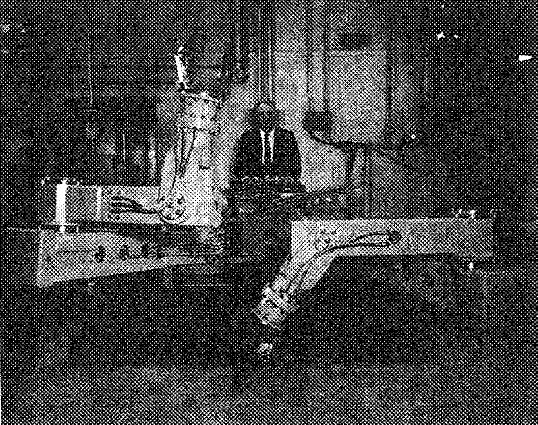 See GE CAMS technology described here.
---
See other early Underwater Robots here.
---
Tags: 1964, Aluminaut, American, Deep Diving Apparatus, Force-feedback, General Electric, General Electric Robotic Manipulator, manipulator arm, Manipulator Arm For Diving Bell, Reynolds Submarine Corp., Submarine Apparatus, Submarine Armor, Submarine Exploring Armor, Submarine Salvage Vessel, submersible, undersea robots, Underwater robotics, underwater robots