1961-4 – Alvin Submersible – Harold Froehlich (American)
1964 – Alvin Submersible by Harold Froehlich – General Mills/Litton Systems. Image source: Manned Submersibles, Frank Bushby, Pub. 1976.
The first submarine to explore the deep-sea wreckage of the Titanic was designed and built by General Mills.
The "Alvin" submarine – named for famous oceanographer Allyn Vine – became the world's premiere deep-diving research vessel when it was deployed by the Woods Hole Oceanographic Institution in 1964.
The 23-foot sub has been a workhorse – and is still making history after more than 45 years.
Since 1964, Alvin has:
Traveled nearly 3 miles deep (4,500 meters)
Carried 2,500 researchers
Completed more than 4,400 dives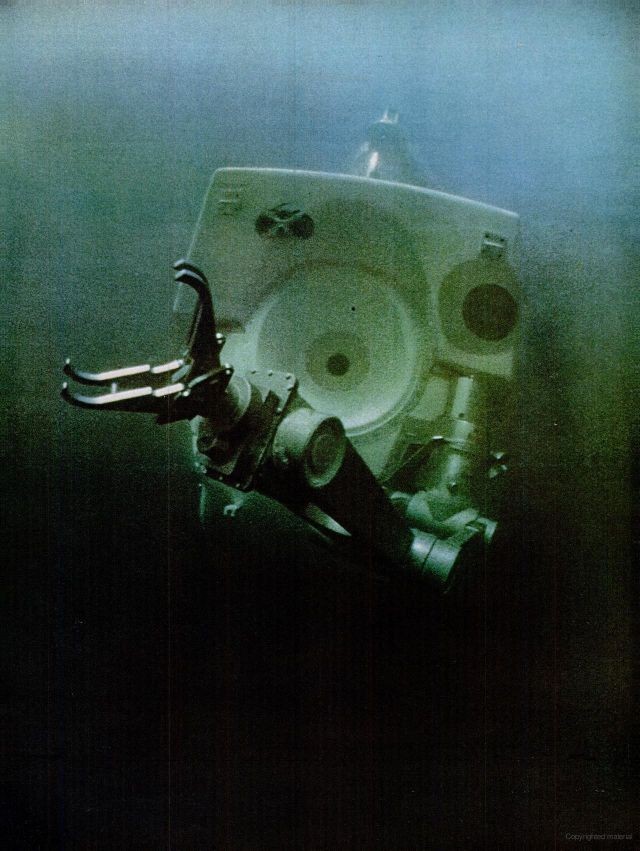 Mission Highlights
1966 – dove 2,500 feet in the Mediterranean Sea to recover a hydrogen bomb lost in a mid-air plane collision.
1977 – discovered previously unknown life forms around heat vents off the Galapagos Islands.
1986 – explored for the first time the wreckage of the Titanic ocean liner that sank on its maiden voyage in 1912.
The patent's for Froehlich's original Seapup of which Alvin was based on.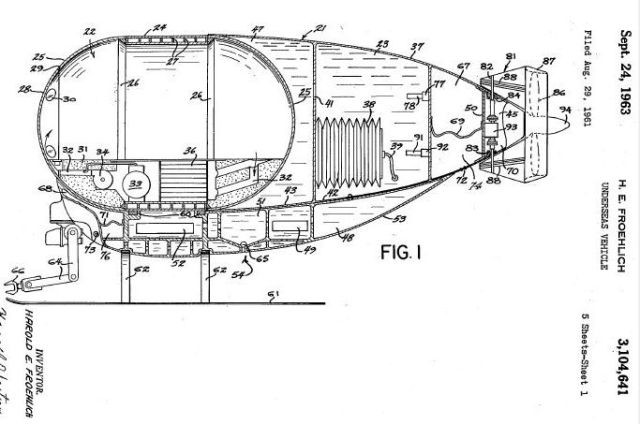 Underseas vehicle
Publication number US3104641 A
Publication type Grant
Publication date 24 Sep 1963
Filing date 29 Aug 1961
Priority date 29 Aug 1961
Inventors Harold E Froehlich
Original Assignee General Mills Inc
At the front of the pod 54 is a mechanical manipulator 63. Manipulator 63 is mounted on the pod 64 and is controlled from within the pressure chamber by controls which are not shown. The manipulator 63 may be a manipulator such as the General Mills' Model 150 Manipulator which is manufactured by General Mills, Incorporated. The manipulator is composed of several linkages 64 with a grasping type member 66 at the end of the linkage 64 used for maneuvering and grasping which are encountered.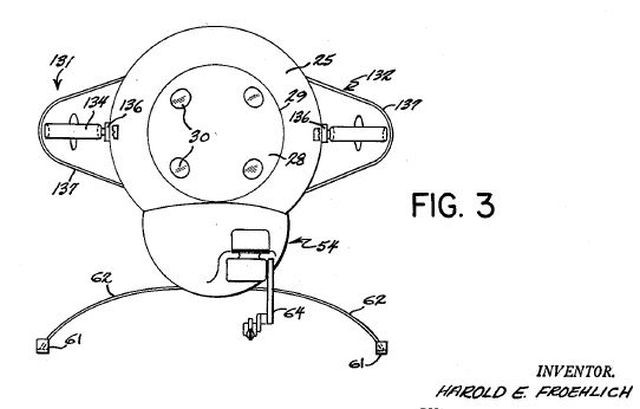 See also US3158123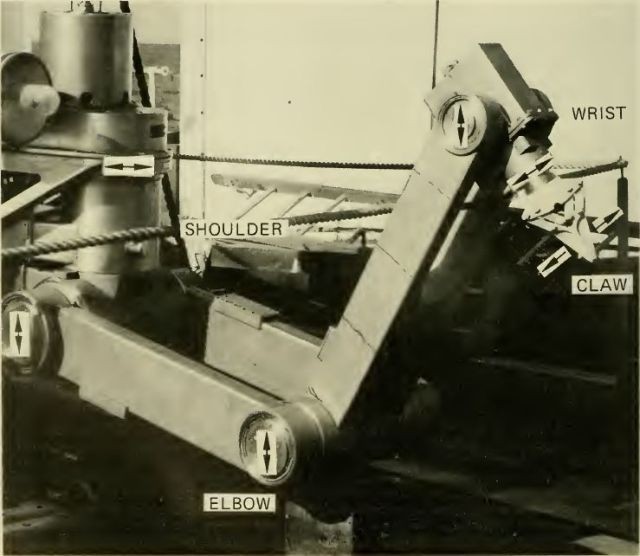 The General Mills' Model 150 Manipulator. See also General Mills technology described here.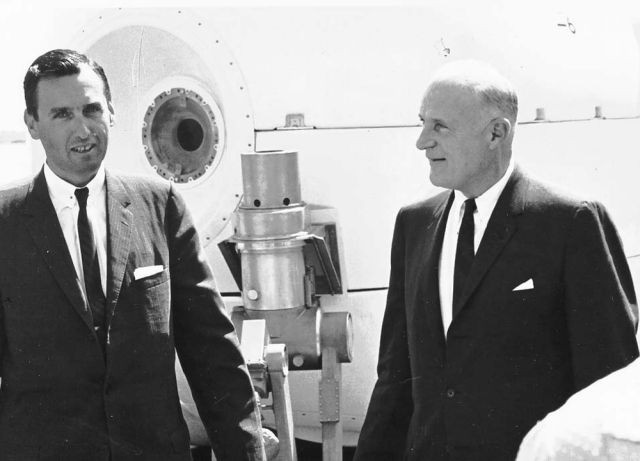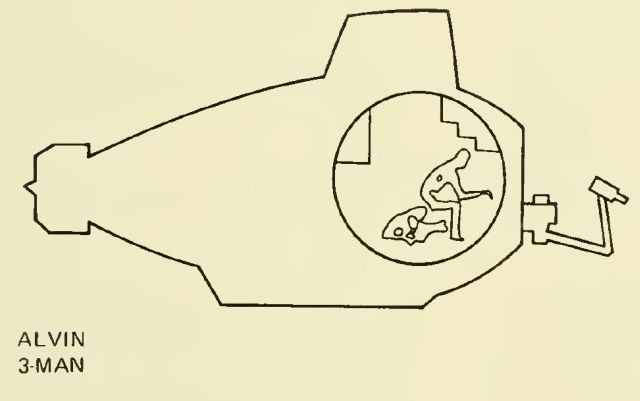 Diagram showing the operator / arm positioning.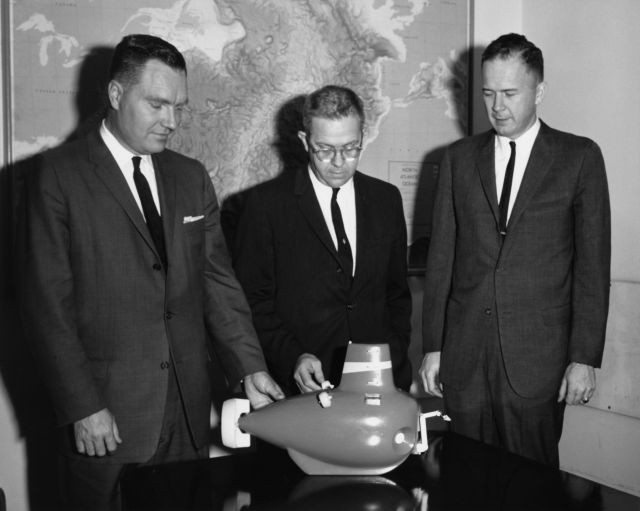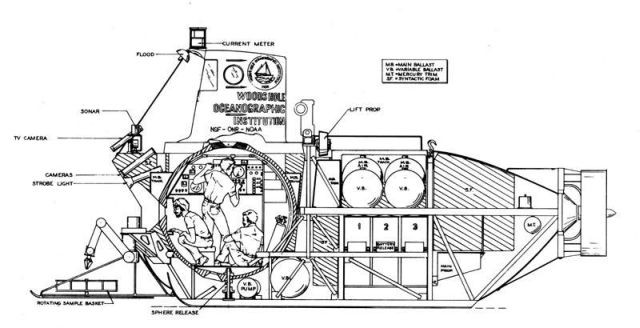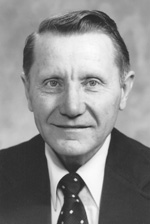 Harold "Bud" Froehlich
The dream of building a manned deep ocean research submersible first started to move toward reality on February 29, 1956. Allyn Vine of Woods Hole Oceanographic Institution (WHOI) attended a symposium in Washington, where participants drafted a resolution that the U.S. develop a national program for manned undersea vehicles. From this beginning the community eventually obtained the Trieste bathyscaphe, but it was quite large and not very maneuverable – a better craft was needed.
In 1960, Charles Momsen, head of the Office of Naval Research (ONR), petitioned for scientists to rent a submersible with ONR funds, and found WHOI investigators interested. In the spring of 1962, after unsuccessful negotiations with various submersible builders to rent a sub, Vine and others at Woods Hole went and requested bids to buy a small submersible based on drawings made by Bud Froehlich for a vehicle he called the Seapup. General Mills won the bid for $472,517 for an unnamed 6,000-foot submersible.
The firm of Hahn & Clay, under the direction of Larry Megow, fabricated three 6-foot diameter HY-100 steel spheres for General Mills in December 1962, and cut the window holes in the spring of 1963. Spheres 2 and 3 were later used for the Navy's Sea Cliff and Turtle. No one at that time knew the true capabilities of the spheres, so they built three for redundancy. One was to be tested to destruction in February 1964, and plexiglass windows were installed by Southwest Research Institute. The test chamber, however, proved to be inadequate: the chamber lid blew off at 9,676 feet equivalent pressure!
Meanwhile, the Woods Hole operational team had begun to form, calling themselves the Deep Submergence Group. They started using the name Alvin for the sub to honor the prime mover and creative inspiration for the vehicle, Allyn Vine, a scientist at Woods Hole Oceanographic Institution. The name also benefitted from belonging to a popular cartoon chipmunk, but Allyn Vine was the true namesake.
The General Mills division building the submersible was sold to Litton Systems and ook over the building of the Alvin and on May 26, 1964 delivered it to Woods Hole, where it was commissioned on June 5. Froehlich, Vine, and pilot Bill Rainnie made the first two dives. There were a total of 77 shallow, tethered dives in or near Woods Hole to maximum depths of 70 feet, with the first free dive of the submersible taking place on Aug. 4, 1964 to 35 feet.
Source: here.
---
Alvin's manipulator arm was later upgraded and replaced with Kraft arms.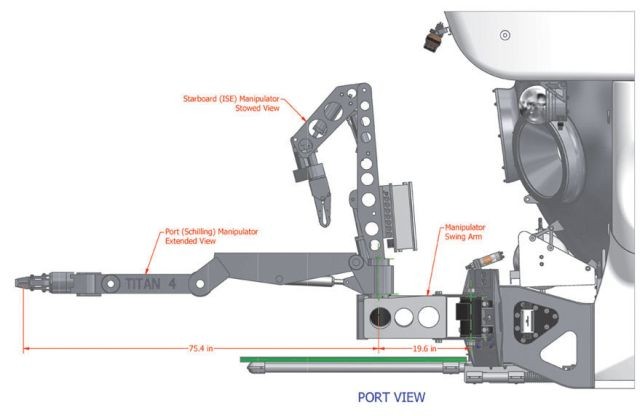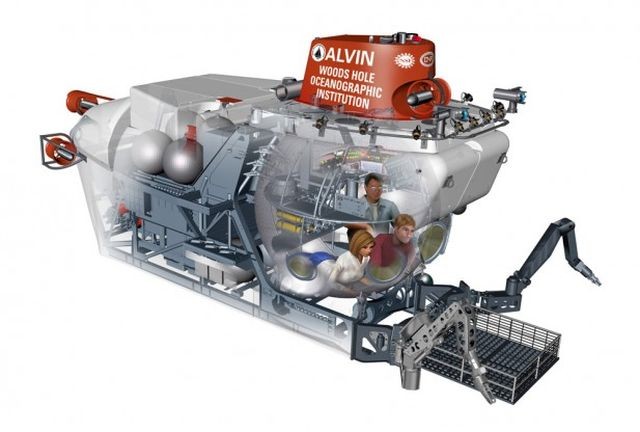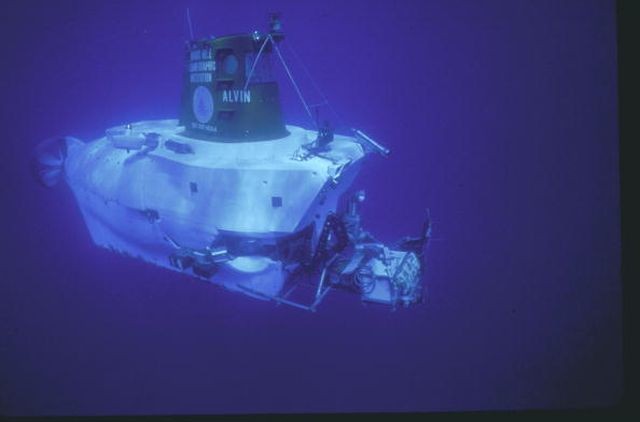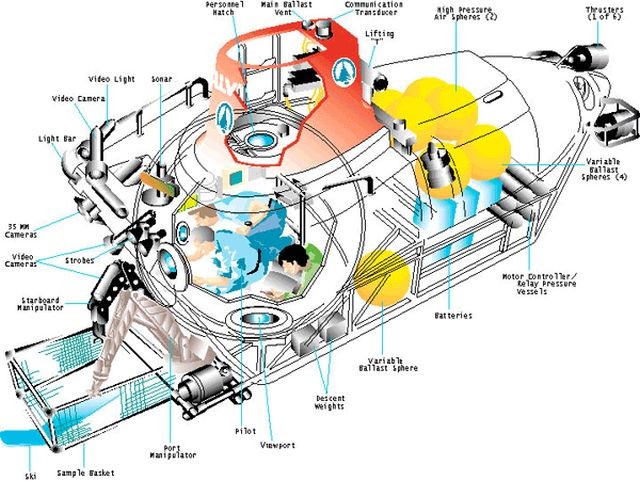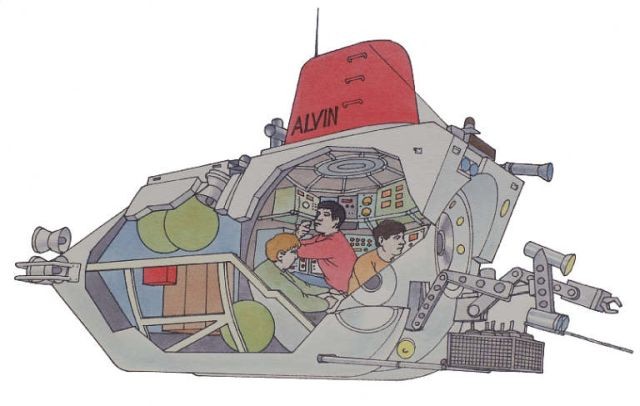 ---
See other early Underwater Robots here.
---
Tags: 1964, Allyn Vine, Alvin, American, Deep Diving Apparatus, General Mills, Harold Froehlich, Litton Systems, manipulator arm, Manipulator Arm For Diving Bell, Seapup, Submarine Apparatus, Submarine Armor, Submarine Exploring Armor, Submarine Salvage Vessel, submersible, undersea robots, Underwater robotics, underwater robots