1931 – Mobile Submarine Diving Bell – Carl H. Wiley, Elbert H. Wiley (American)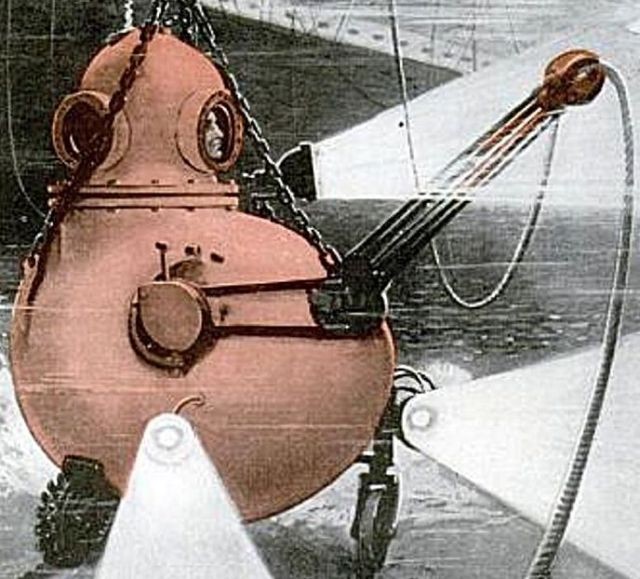 1931 – Mobile Submarine Diving Bell by Carl H. Wiley, Elbert H. Wiley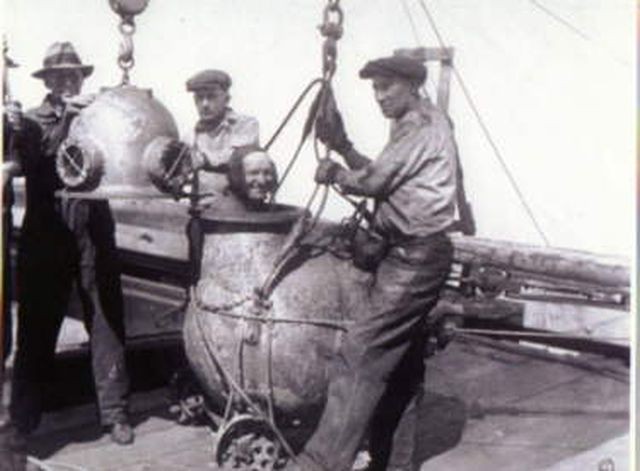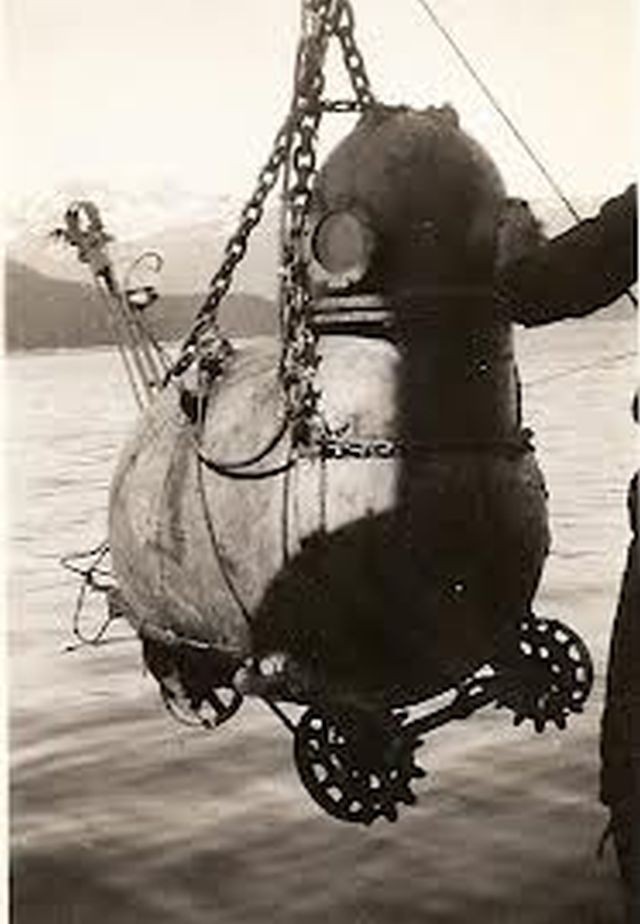 3D Video by Charles Daigneault.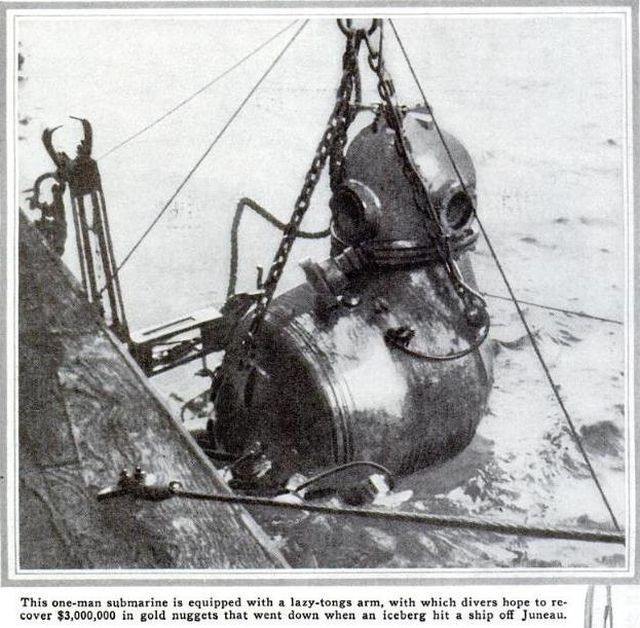 Three million dollars in nuggets of gold! This is the lure that set a small band of adventurers sailing from Seattle, Wash., a few weeks ago. It lies under the hold of the ill-fated S. S. Islander, sunk in collision with an iceberg off Juneau, Alaska, thirty years ago. Now the Curtis-Wiley expedition is going down 365 feet after it with a new type of diving suit – a veritable one-man submarine of steel. This device's lazy-tongs arm will grasp valuable objects and attach cables to the wreck so that the salvage ship Griffon's forty powerful winches can attempt to raise it entire. Source: Popular Science, September 1931.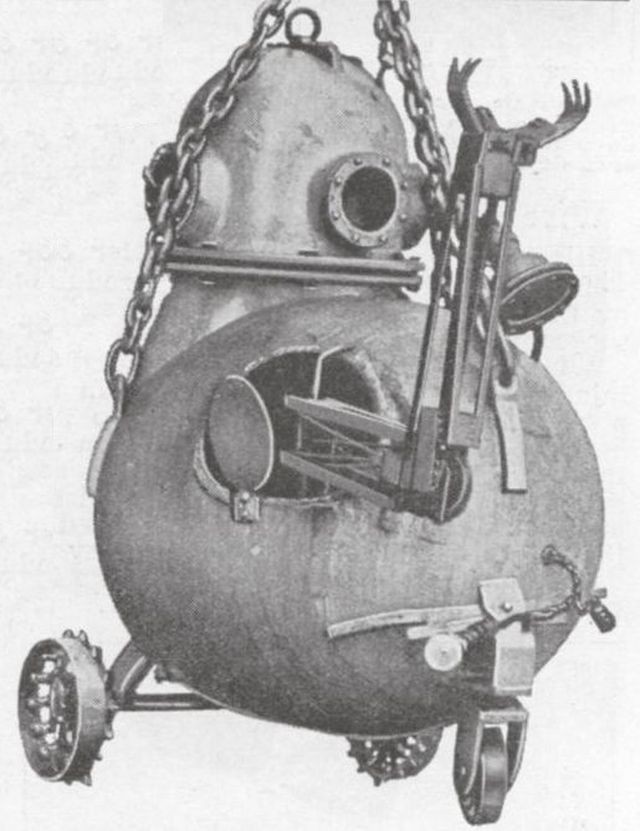 Source: Popular Mechanix, August 1933.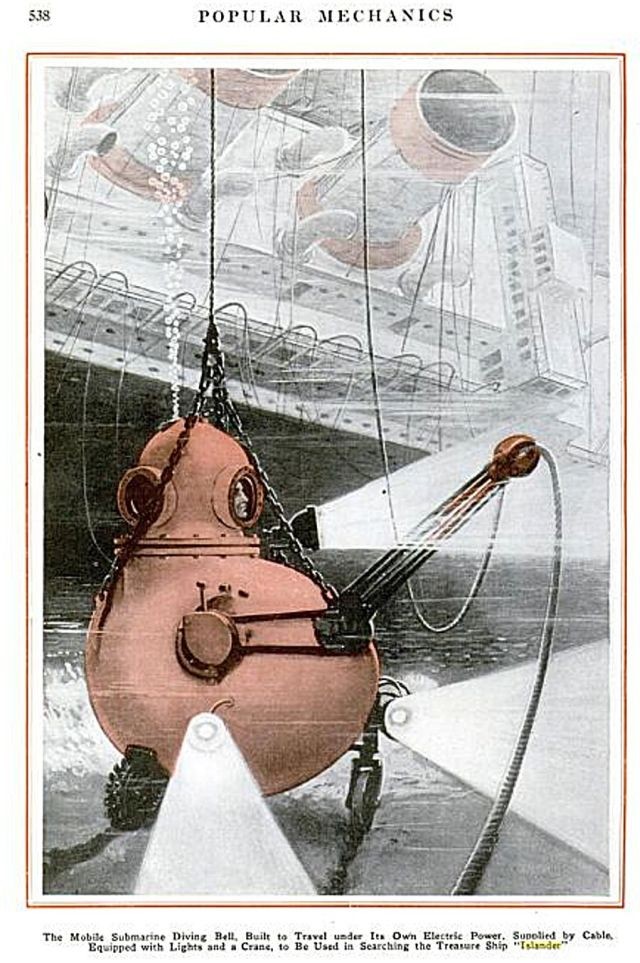 Source: Popular Mechanics, October 1931.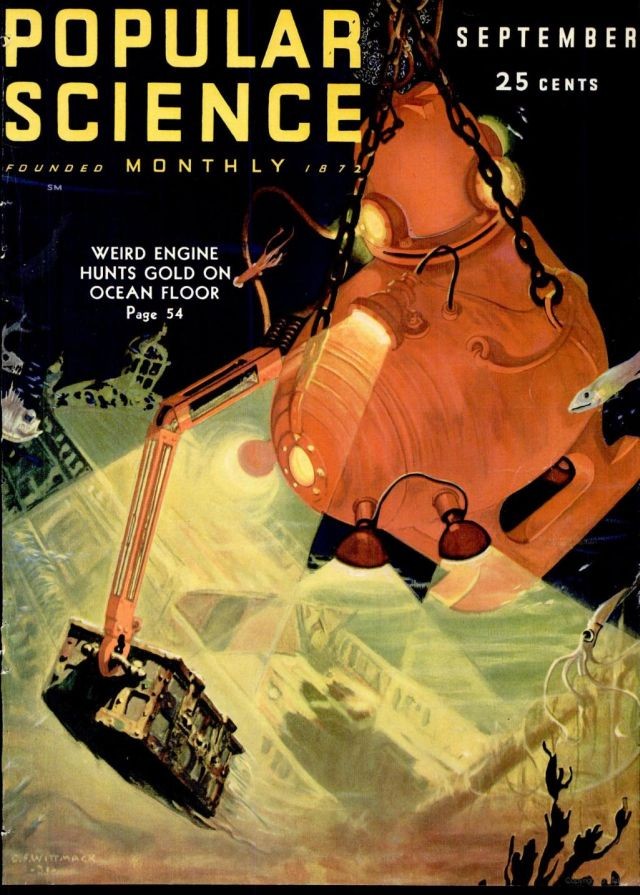 Source: Popular Science, September 1931.
---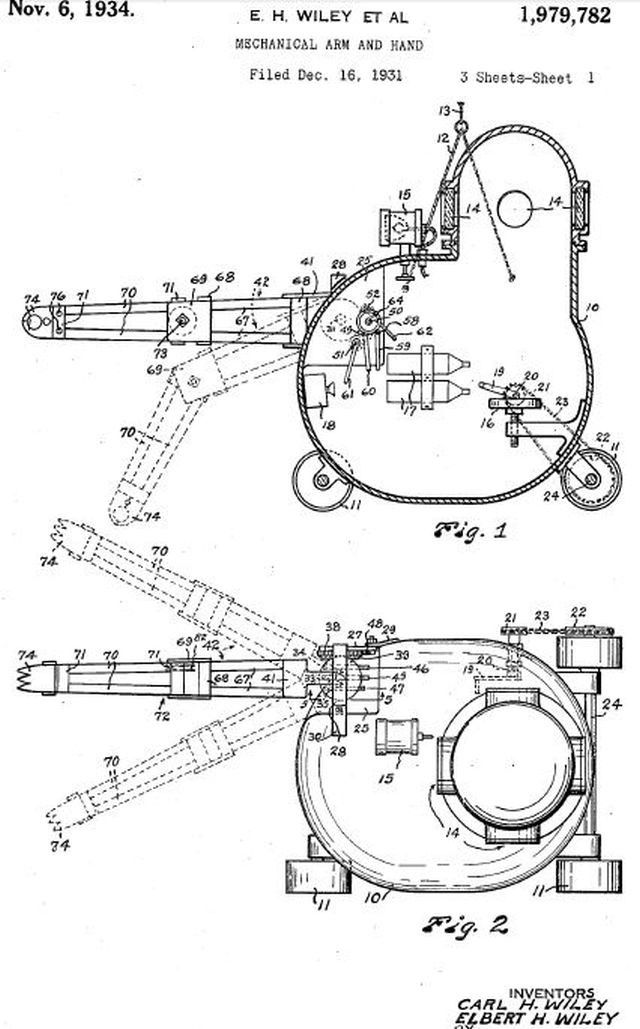 Mechanical arm and hand
Publication number US1979782 A
Publication type Grant
Publication date Nov 6, 1934
Filing date Dec 16, 1931
Priority date Dec 16, 1931
Inventors Carl Haven Wiley, Elbert Houston Wiley
Original Assignee Curtis-Wiley Marine Salvors
Our invention relates to a mechanical arm and hand and the general object of our invention is to provide an efficient arm and hand which is especially adapted for use on a diving bell.
Diving bells are essentially subjected to very high water pressures and mechanical arms, which necessarily function on the exterior of said bells, and are operated from the interior thereof, must be capable of withstanding this high pressure and must be freely and easily operable from within the bell without permitting any leakage of water into the bell.
It is a primary object of our invention to provide a mechanical arm of this nature having substantially all of the movements of the human arm and hand and having reliable and efficient means which are easily and speedily actuated and controlled from within the bell for imparting the several movements to the arm and hand.
Other primary objects of our invention are to provide a mechanical arm having universal pivotal movement within a. limited range at the shoulder, and having pivotal movement in one plane at the elbow and having clamping jaws at the location of the hand which simulate the action of the fingers, together with means for imparting the several desired movements to the various parts and locking means for holding the fingers in engagement with an object while the arm is being moved.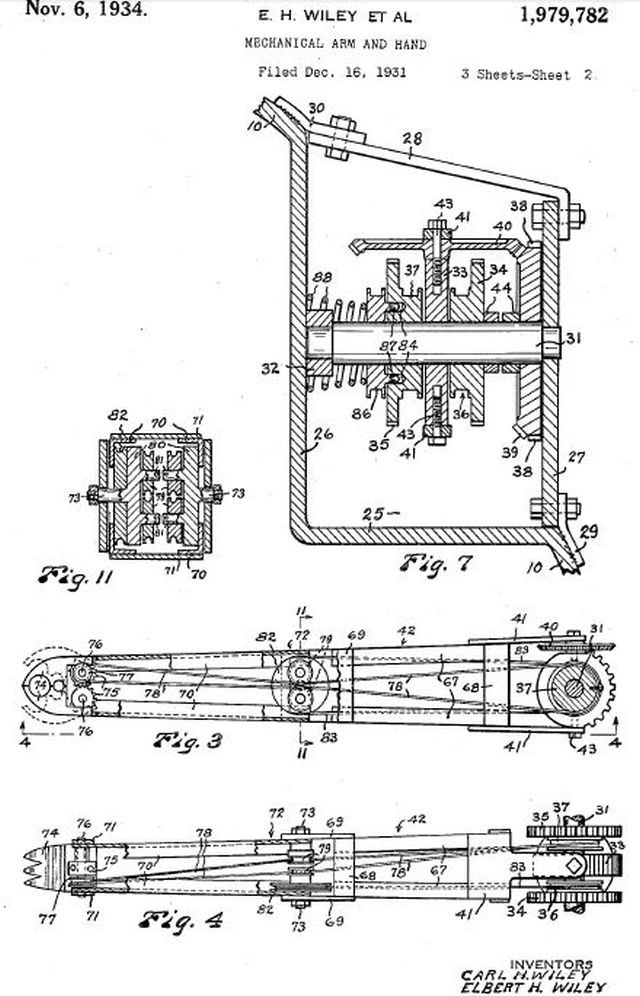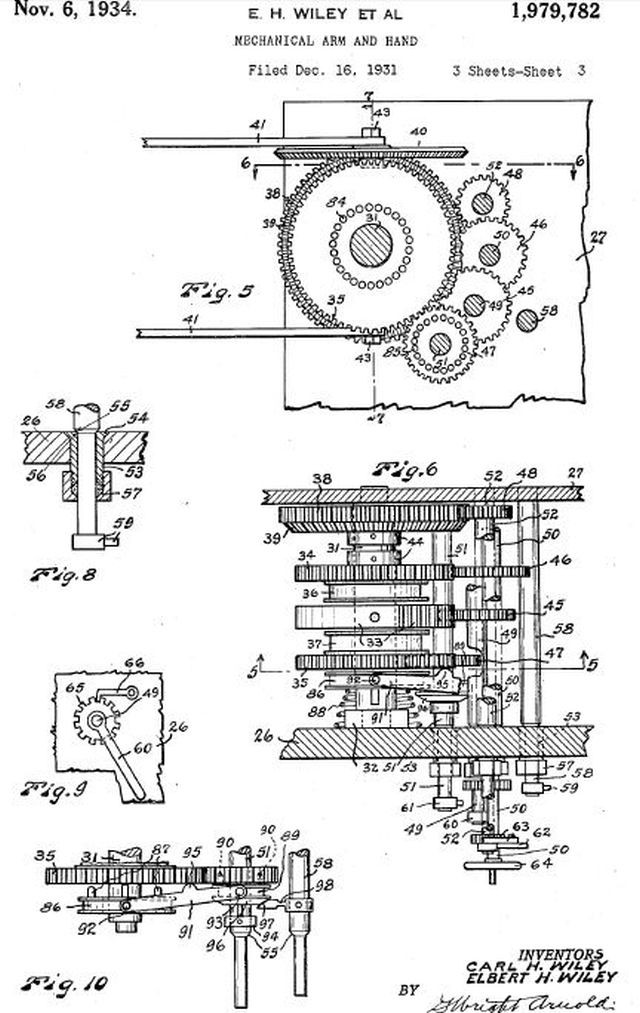 ---
See other early Underwater Robots here.
---
Tags: 1931, American, Armored Diving Suit, Atmospheric Diving Suit, Carl H. Wiley, Cuirassed Diving Suit, Deep Diving Apparatus, Deep Sea Diving Suit, Deep-sea Salvage Apparatus, Diving Armor, Diving Armor Suit, Diving Dress, Diving Suit, Elbert H. Wiley, Iron Man, Iron Suit, Machine for Submarine Salvage Operations, manipulator arm, Mobile Submarine Diving Bell, Patent, Submarine Apparatus, Submarine Armor, Submarine Armor Suit, Submarine Exploring Armor, undersea robots, Underwater robotics, underwater robots