1931-3 – "Explorer" Submersible – Simon Lake (American)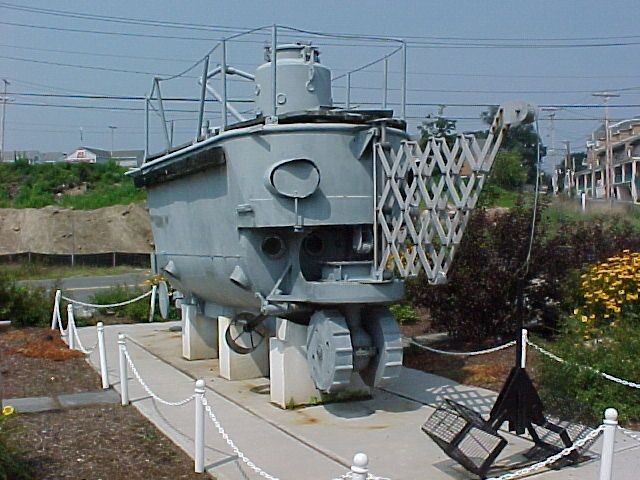 1931-3 – "Explorer" Submersible by Simon Lake.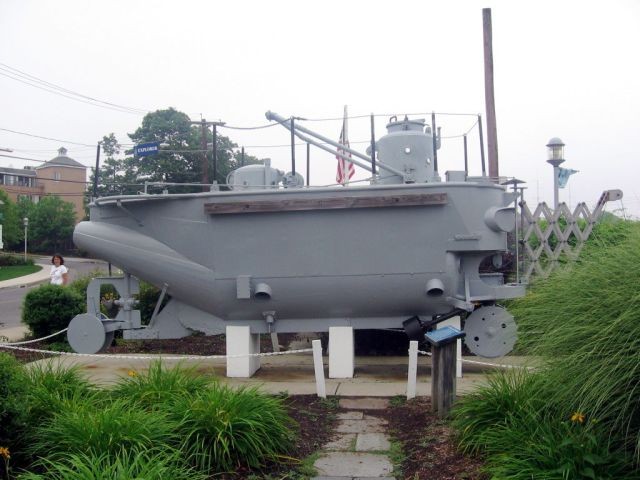 The "Explorer" is located at Milford Landing Marina, 37 Helwig St. Milford Connecticut 06460.
The "Explorer" was the last boat built by the pioneering submarine designer and builder, Simon Lake. The Explorer was intended strictly for research and salvage and was linked to a mother ship for air and power. Divers could enter and leave the submarine through an escape hatch. The boat was also equipped with a mechanical arm and basket. Like Simon Lake's first great submarine, "The Argonaut, Jr." (1894), the "Explorer" could travel under water either by the propeller or along the ocean floor on drive wheels.
For the complete Simon Lake story, and source for some images, see here.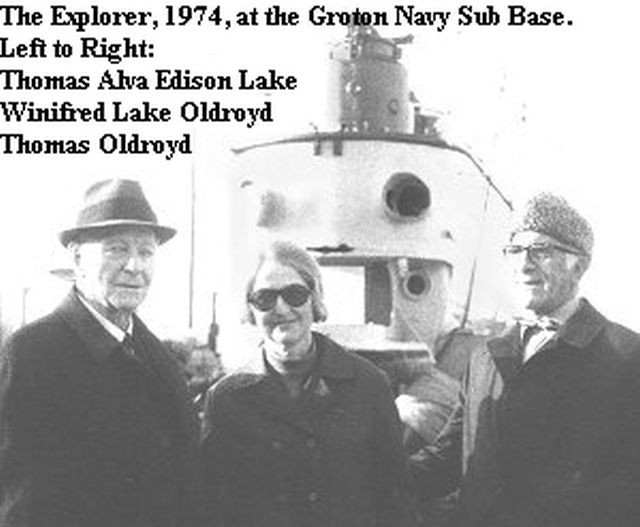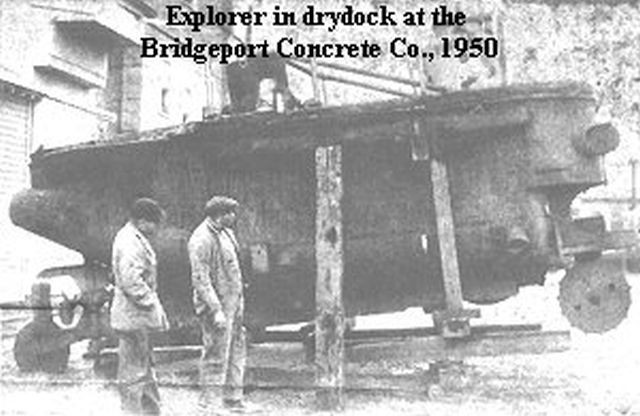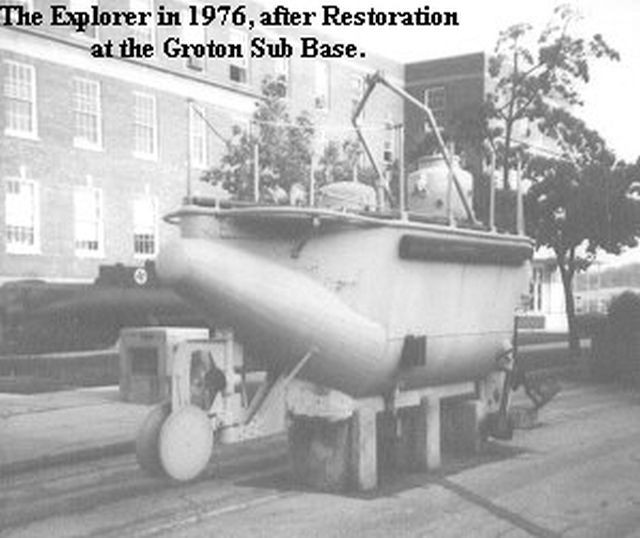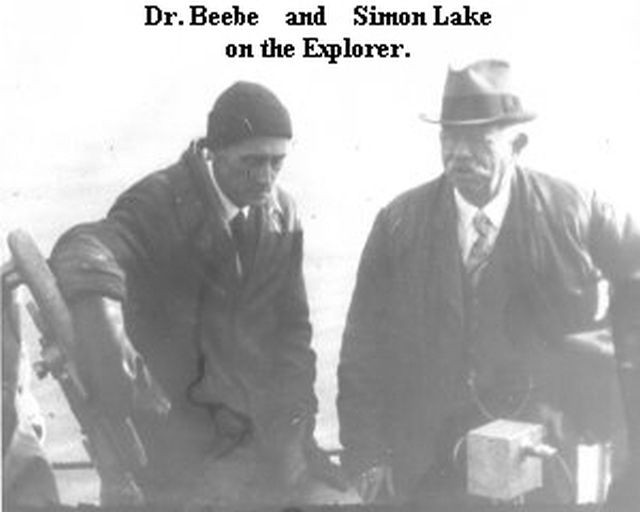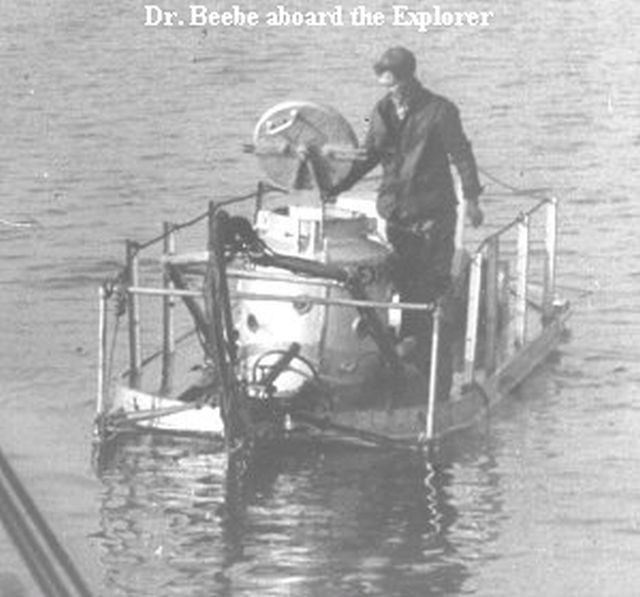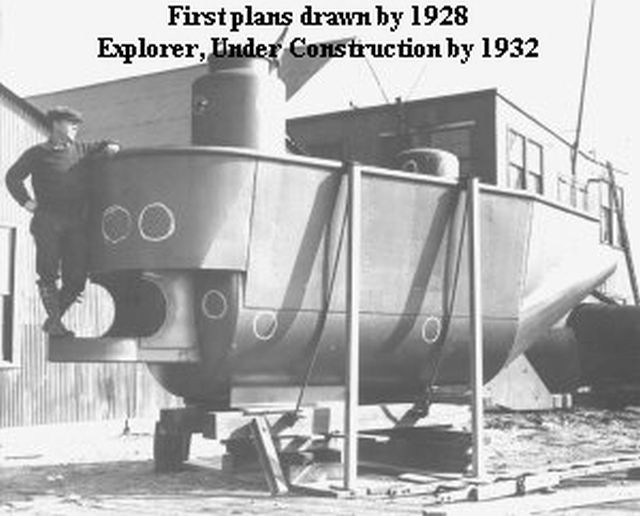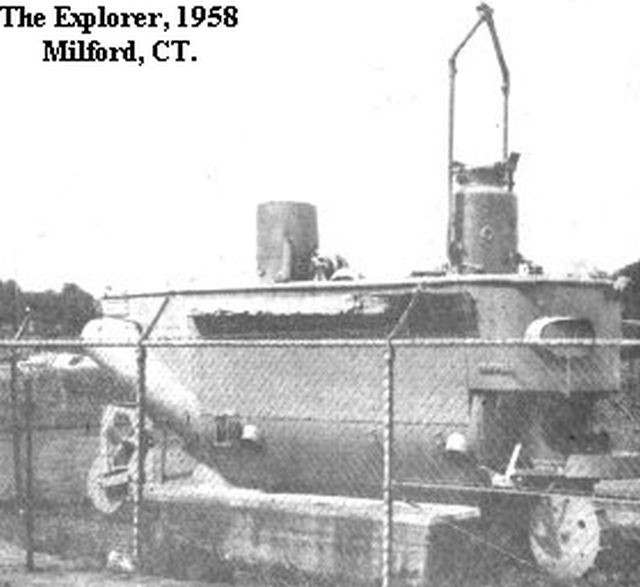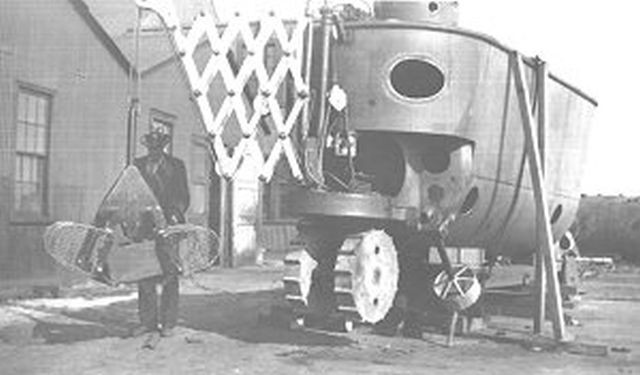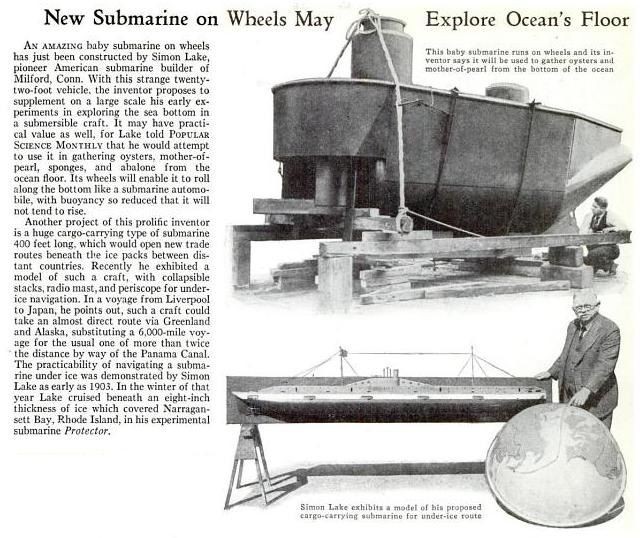 Source: Popular Science, May 1932.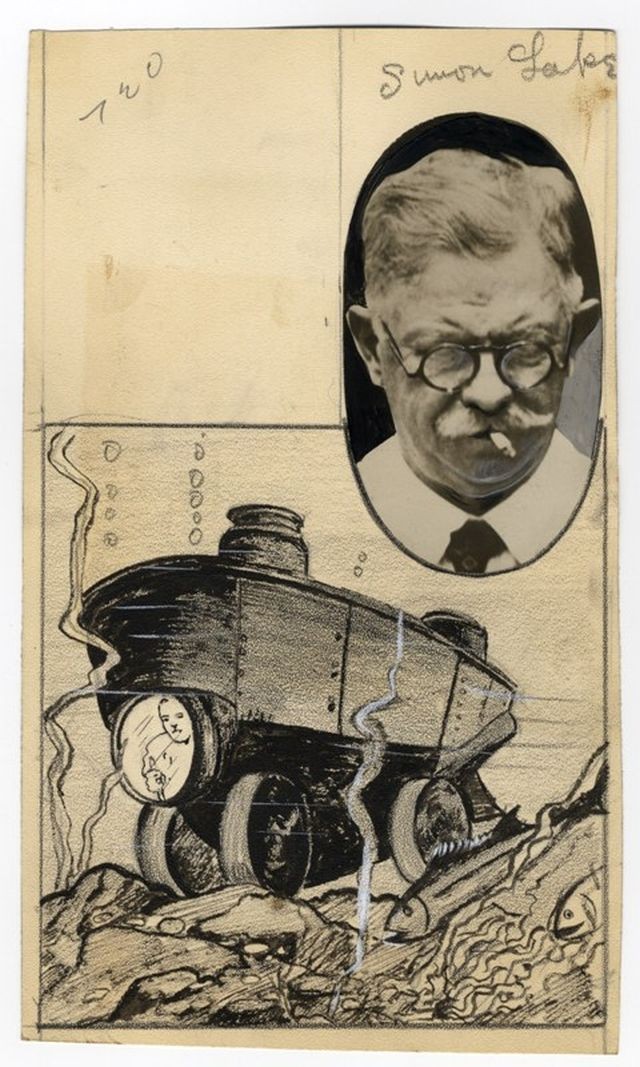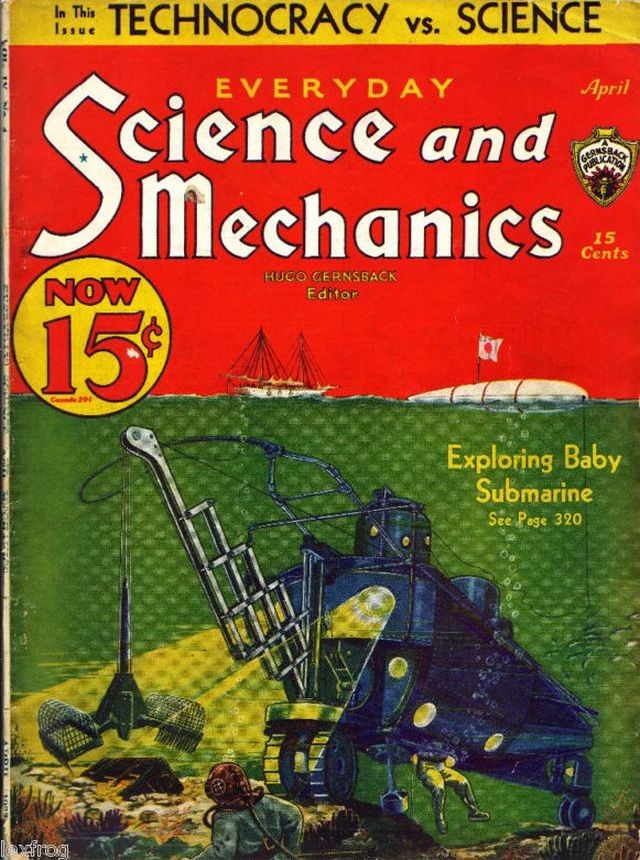 Cover and some images from Everyday Science and Mechanics, April 1933.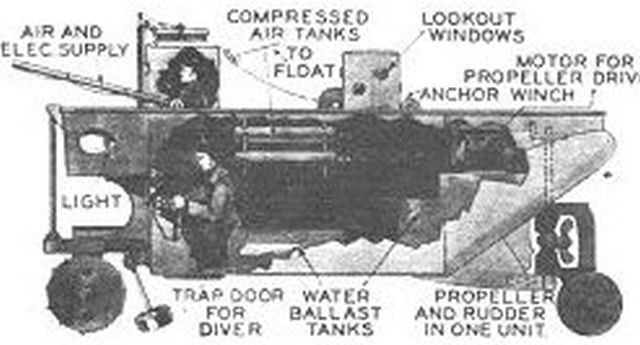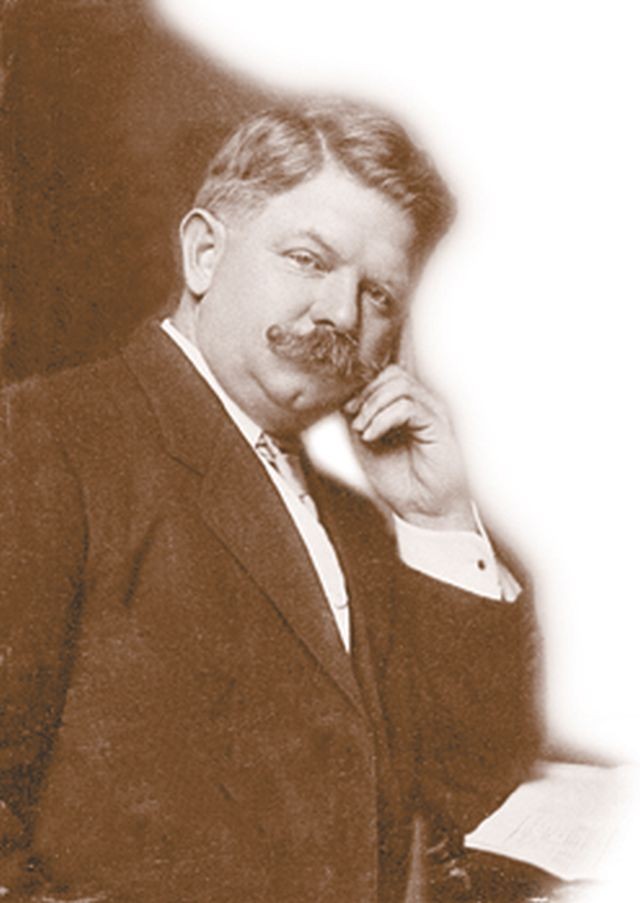 Portrait of Simon Lake.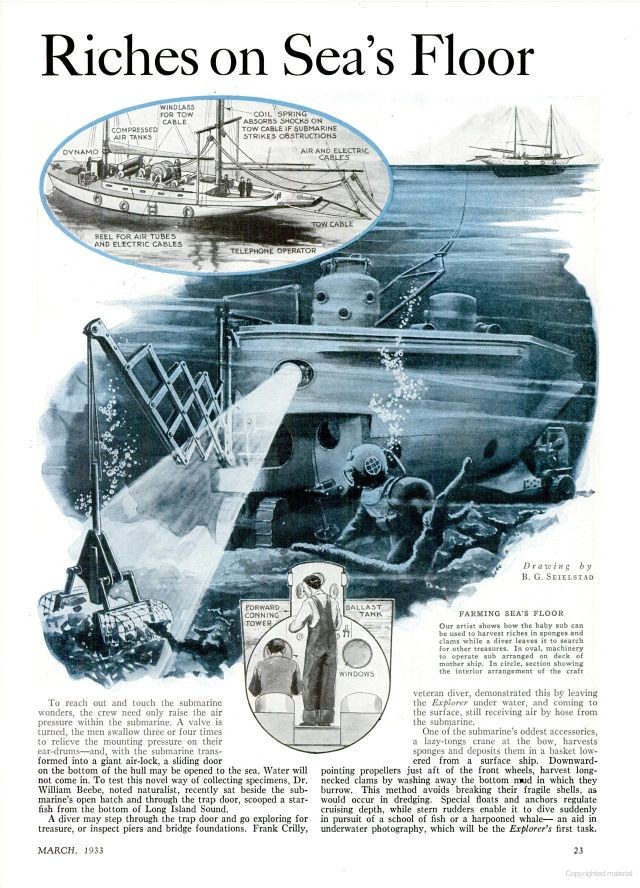 Source: Popular Science, March 1933.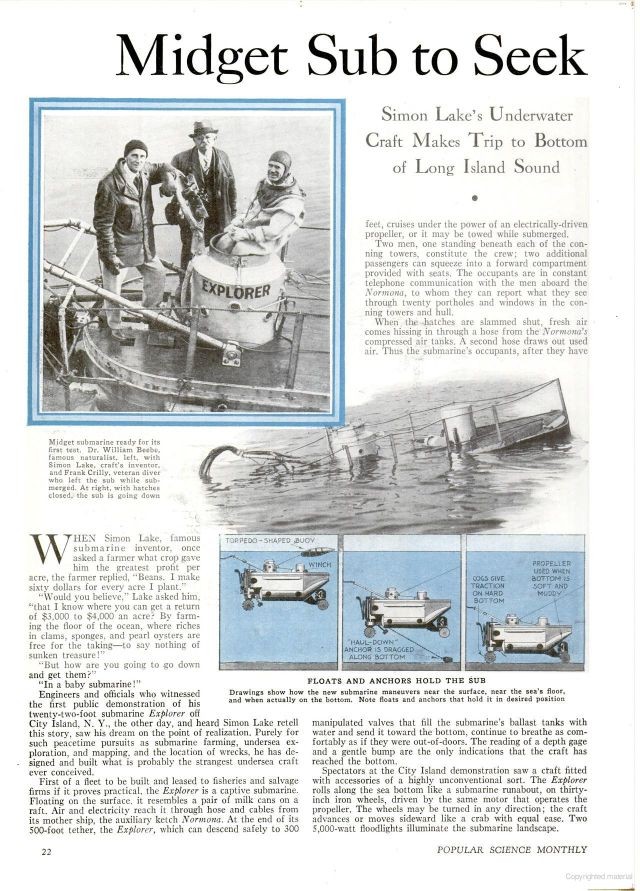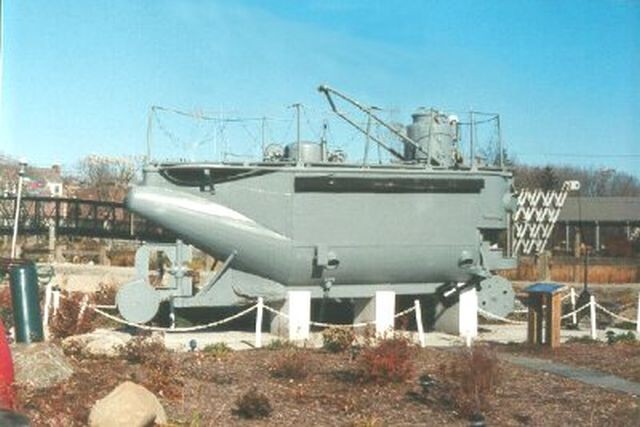 ---
Patent Information
Submarine locating, harvesting, and recovery apparatus
Publication number US1997149 A
Publication type Grant
Publication date Apr 9, 1935
Filing date Oct 15, 1931
Priority date Oct 15, 1931
Inventors Simon Lake
Original Assignee Simon Lake
Description
This invention relates to submarine locating, harvesting and recovery apparatus, especially designed for recovering the natural products of the sea, but capable of co-operation with a surface vessel in locating and recovering sunken ships and cargoes and of removing or replacing rock in certain kinds of submarine engineering work. The invention embodies improvements on some of my previous devices on which Letters Patent of the United States of America have already been granted.
The object of the present invention is to provide a safe and more flexible submarine apparatus in which the operator is not subjected to hydrostatic pressure in deep water, as is a diver engaged in recovering sponges, pearl shells, edible shell fish, and other natural products of the sea when using the usual type of diving dress. At the same time it makes possible the recovery of much larger quantities of such products per man per diem. It is also well adapted to the securing of photographs of both animate and inanimate objects under the sea.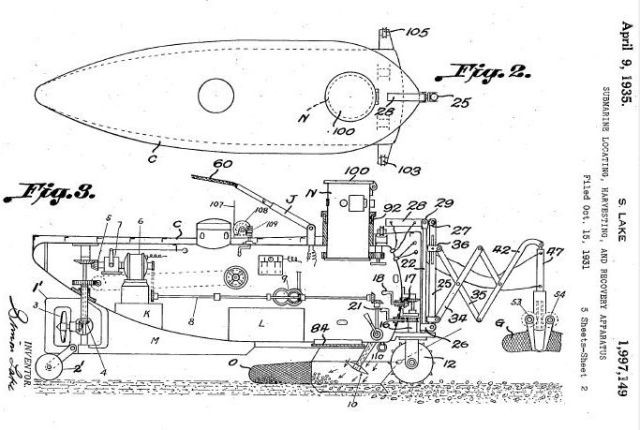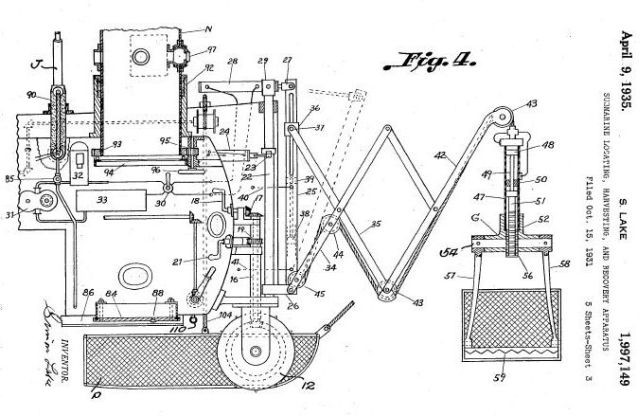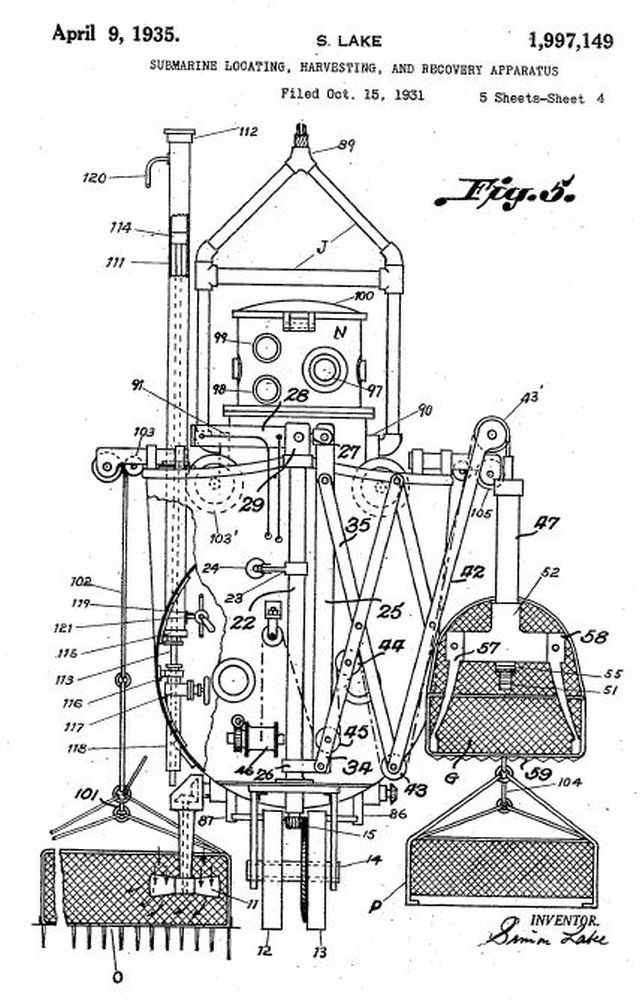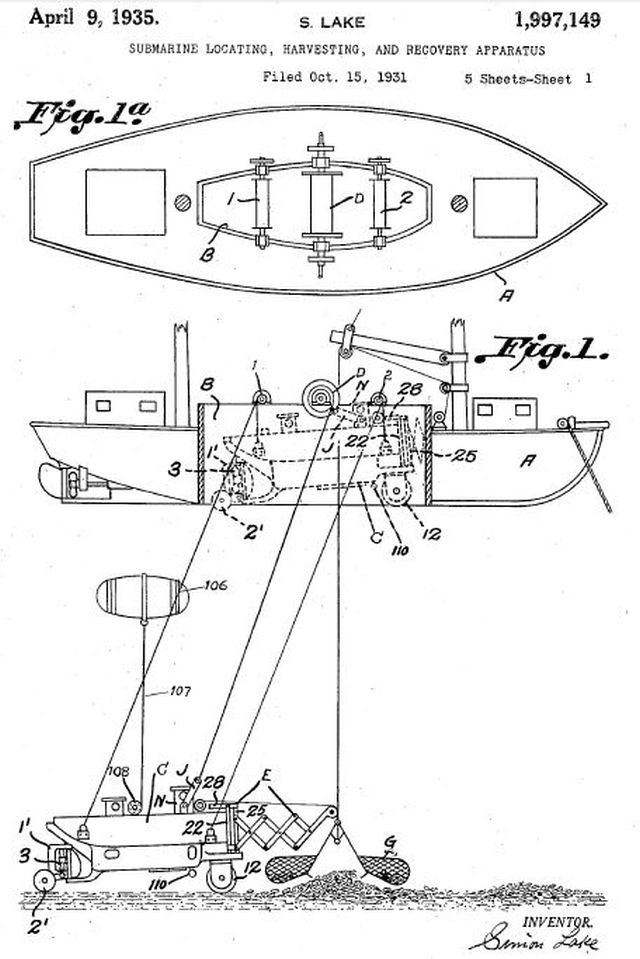 ---
See other early Underwater Robots here.
---
Tags: "Explorer" Submersible, 1931, 1933, American, Deep Diving Apparatus, manipulator arm, Manipulator Arm For Diving Bell, Simon Lake, Submarine Apparatus, Submarine Armor, Submarine Exploring Armor, Submarine Salvage Vessel, submersible, undersea robots, Underwater robotics, underwater robots