1965 onwards – Miscellaneous Lunar and Off World Walker Concepts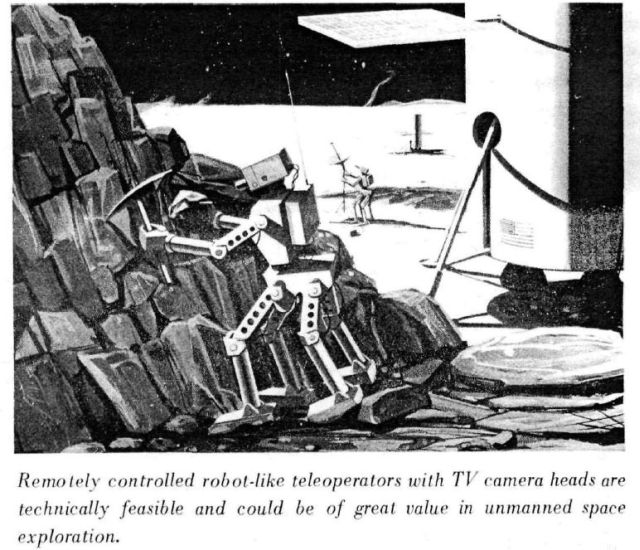 4-Legged robot space explorer.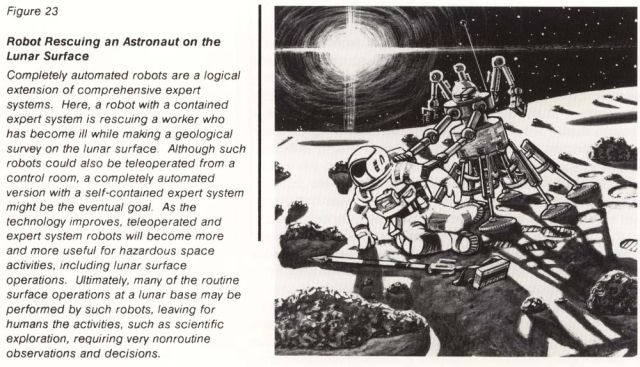 Robot Rescuing an Astronaut on the Lunar Surface. Robot reminiscent of Odex-1.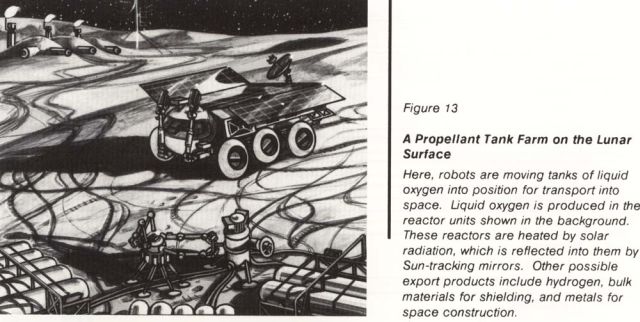 Legged robot turning a valve.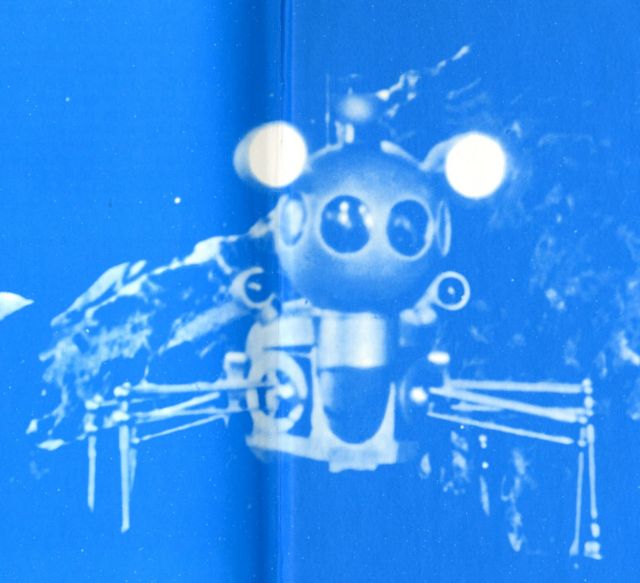 Model Lunar walker from the French children's book "Permieres Vacances Sur La Lune" ["First Vacation on the Moon"], Marc Heimer – 1967.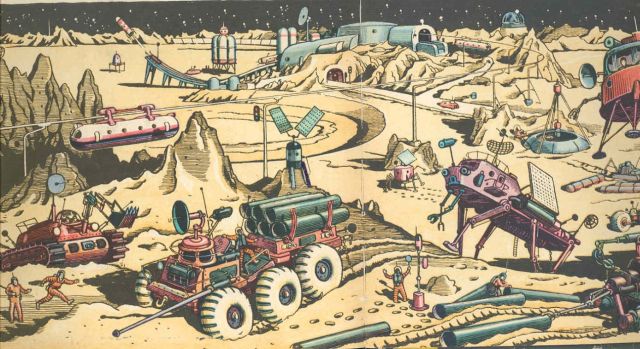 Above: Prediction of life on the moon c1965. Illustration from the book Station "Moon" (Stantsiia "Luna") (1965) .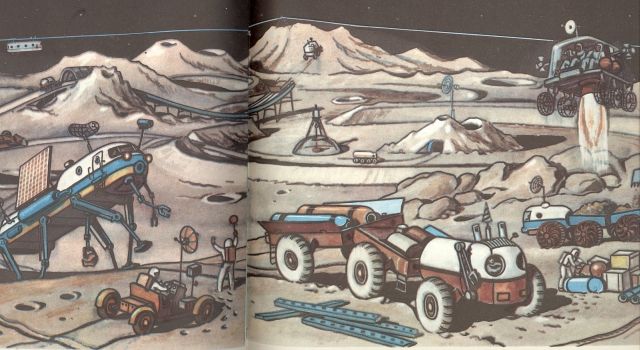 Above: Later prediction of life on the moon c1974
For large images of the above two Russian illustrations, see here.
---
Off World Walker illustrations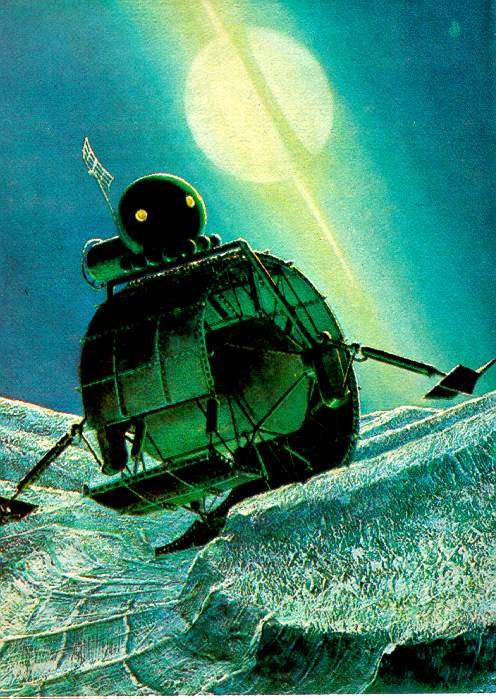 A. Leonov, A. Sokolov c1965
"Automatic rover on Titan , Saturn's moon ". A novel rolling-wheel propulsion whereby the trailing wheel segment pushes down rolling the rover forwards, then retracts and the next segment repeats the action. There are stabilizing skis on the vehicle.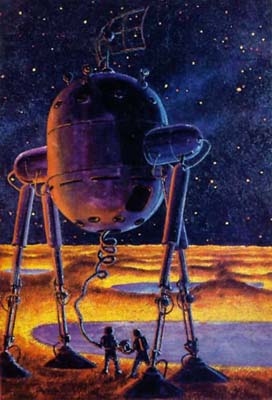 A giant walking capsule or rover on Pluto. Illustration by A. Leonov and A. Sokolov – "Pluto". PREPARATION PRECAUTIONS from a postcard "Wait for us , the stars" , 1967 (Soviet).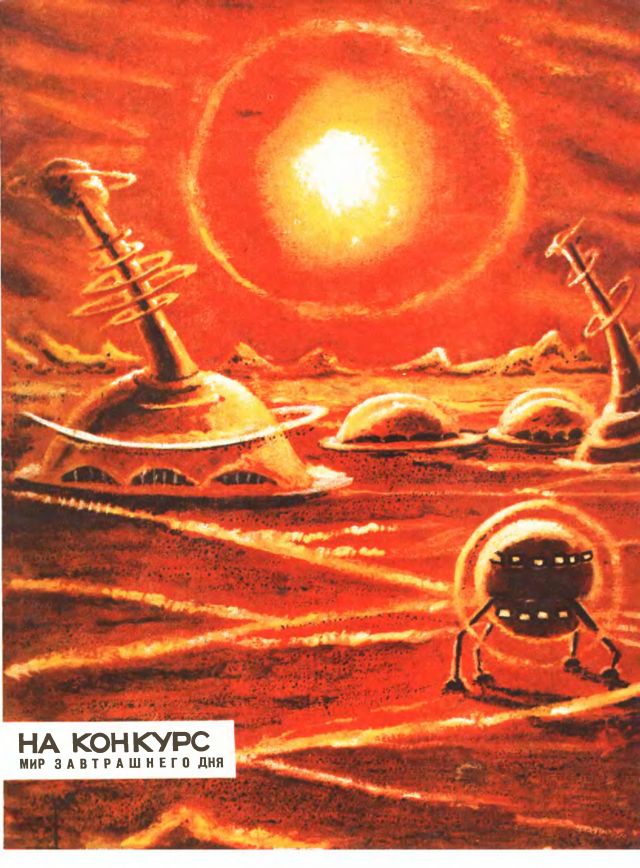 Off-world walker. From Soviet magazine dated 1969. Most likely illustrated by A. Leonov and A. Sokolov
---
Marsohod concept – 1976
Above illustration painted by A. Sokolov.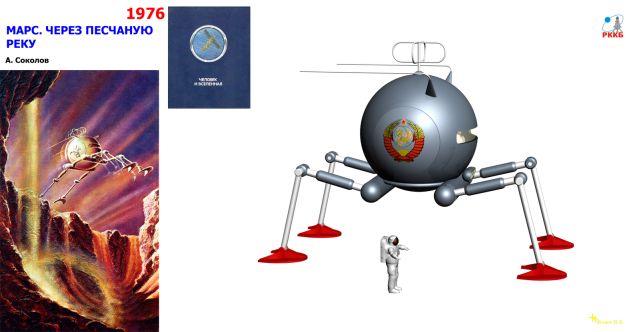 Source: here.
---
See othe Lunar Walkers here.
See other early Space Teleoperators here.
See other early Lunar and Space Robots here.
---
Tags: 1965, Lunar Construction Vehicle, Lunar Crawler, Manipulator, Off World Walker, Space Manipulators