1983 – ODEX-1 Functionoid Walking Robot – Stephen J. Bartholet (American)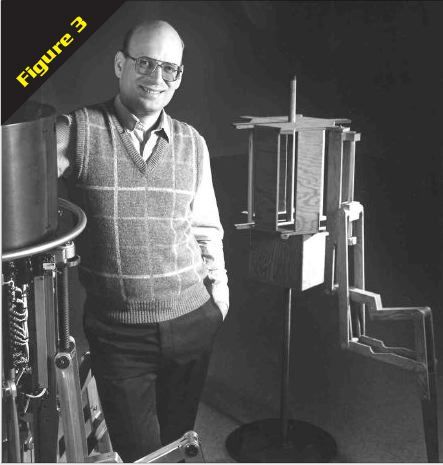 ODEX I is a tele-operated walking machine. Initially developed by Steve Bartholet. Pic shows wooden mock-up. (pic from SERVO June 2004 article here.)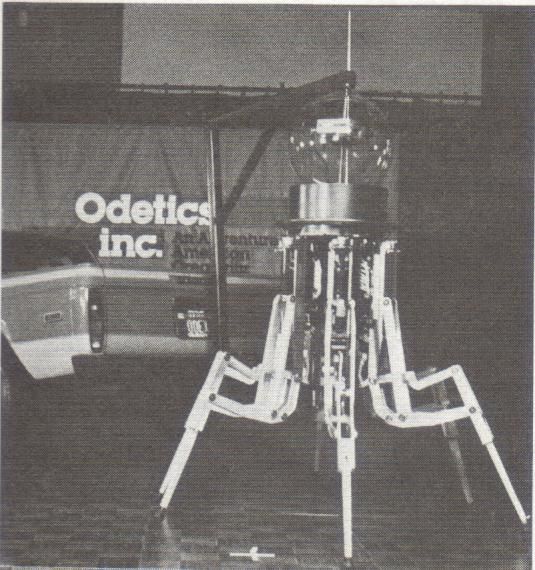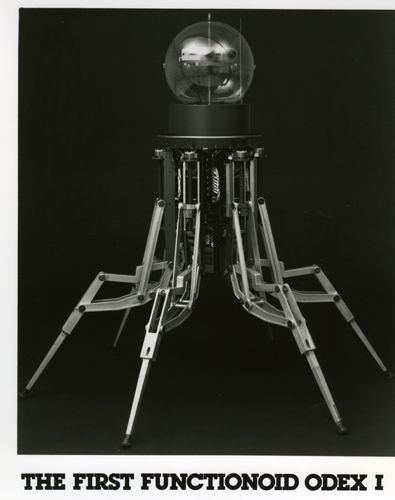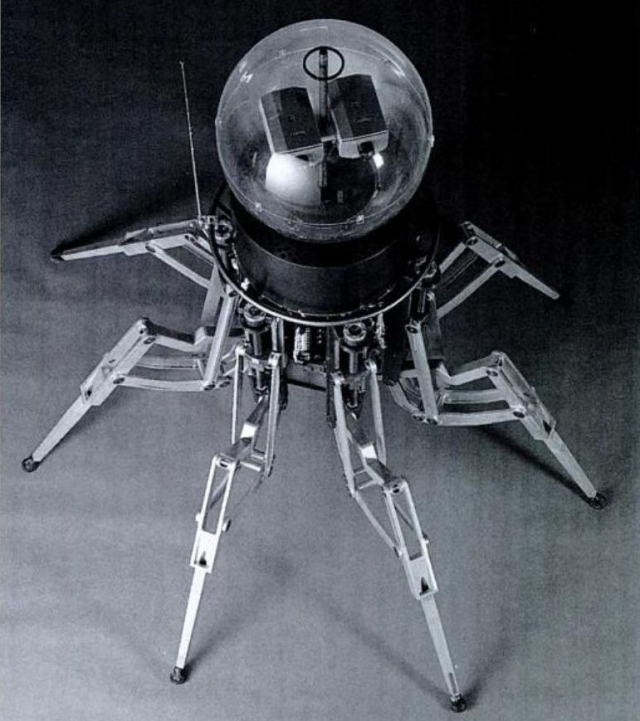 see Popular Science Sep 1984 pdf here.
see Robotics Age Sep-Oct 1983 pdf here.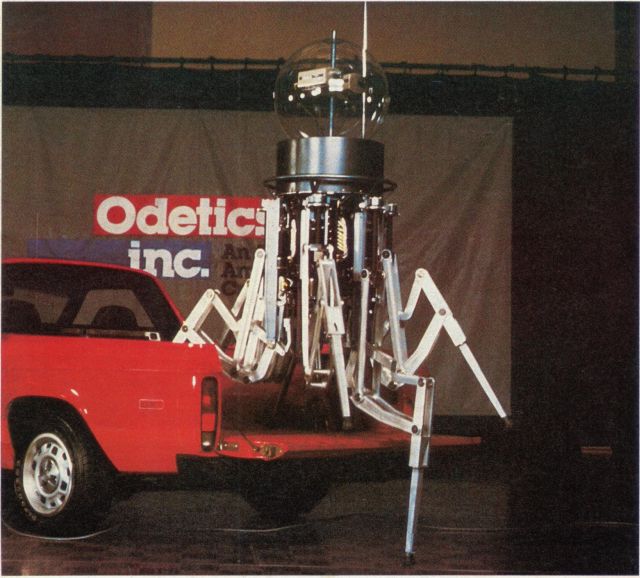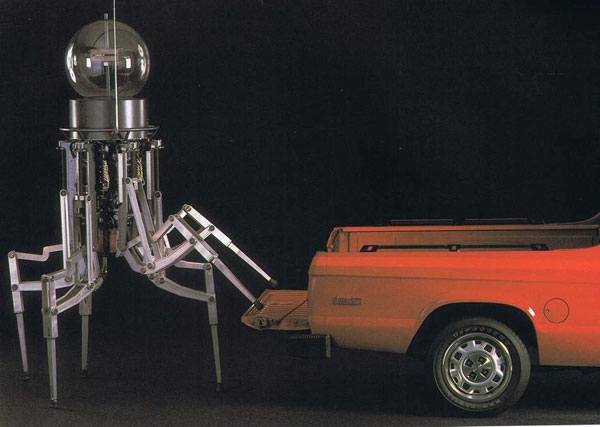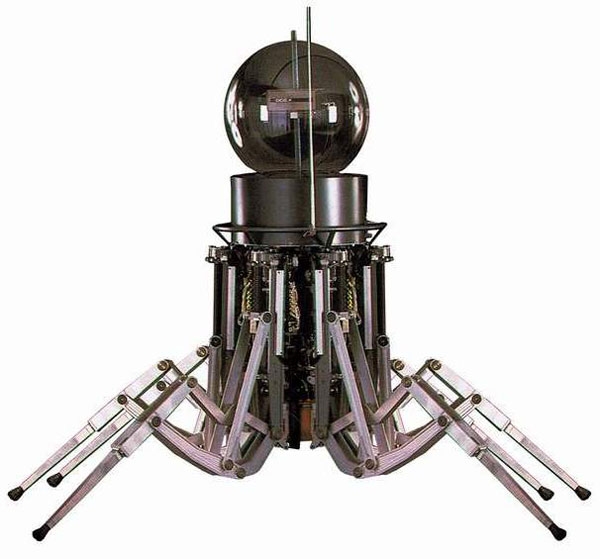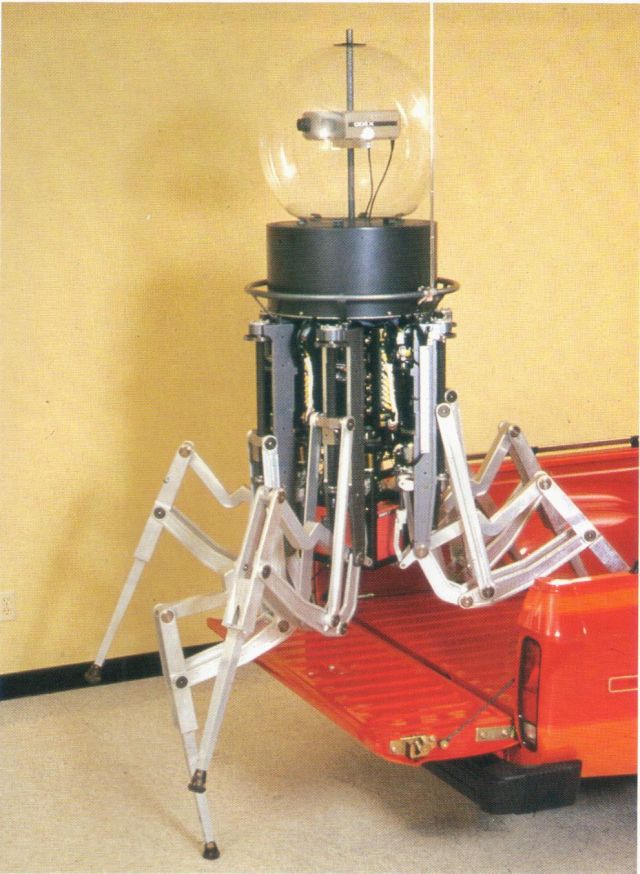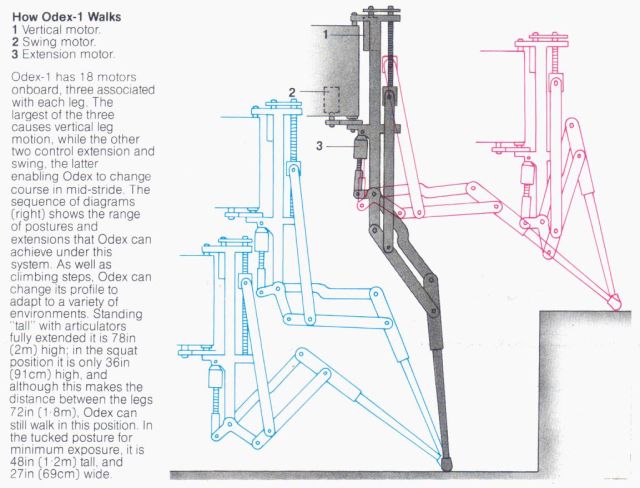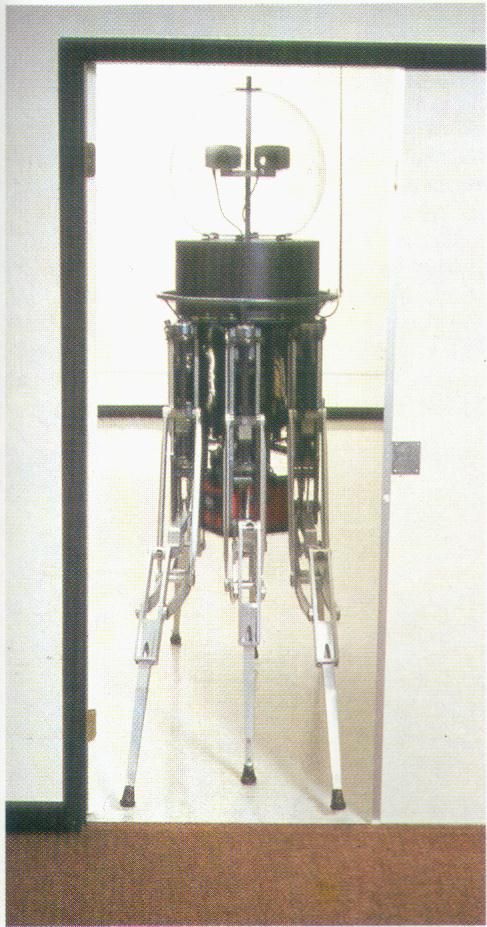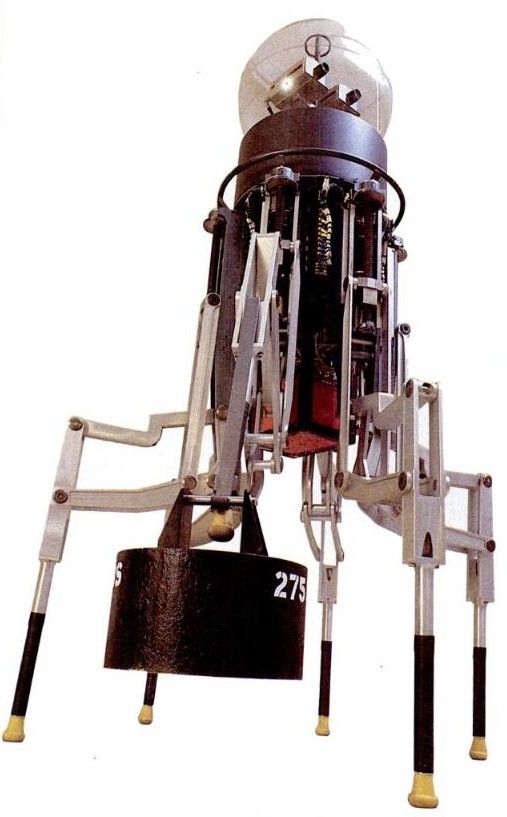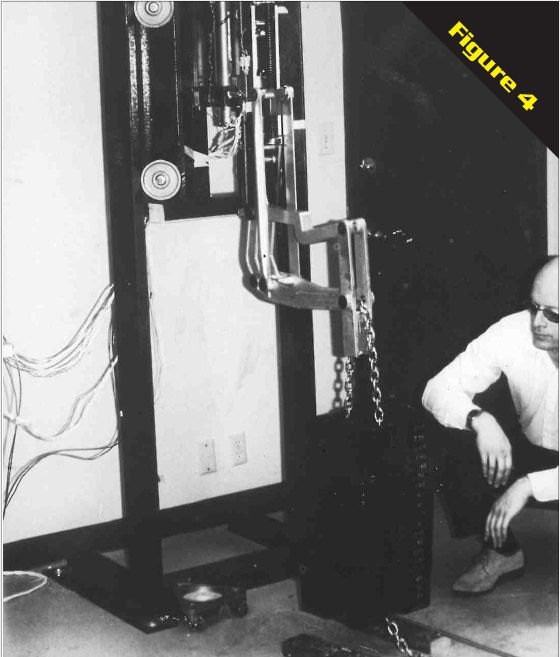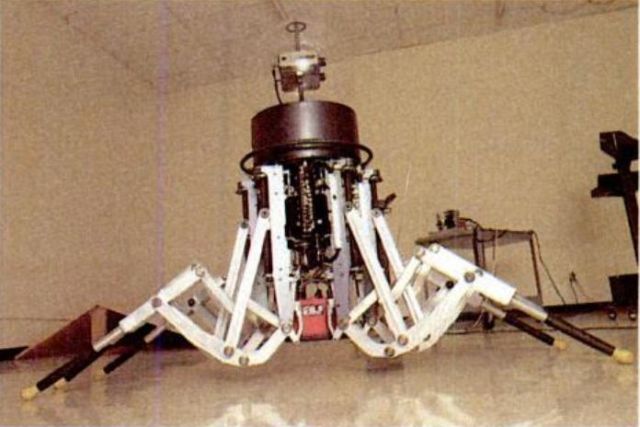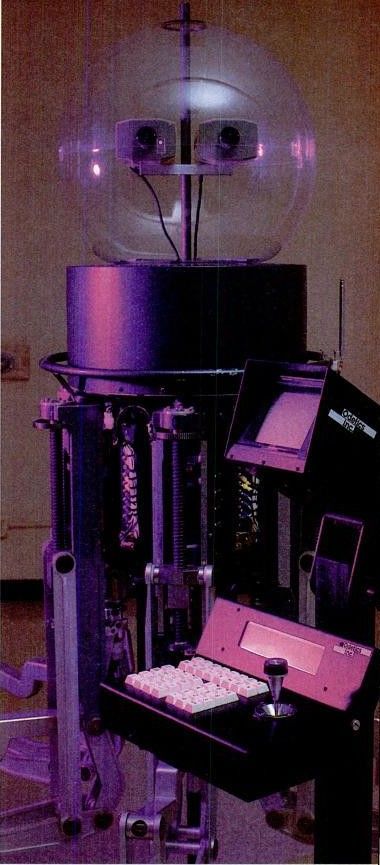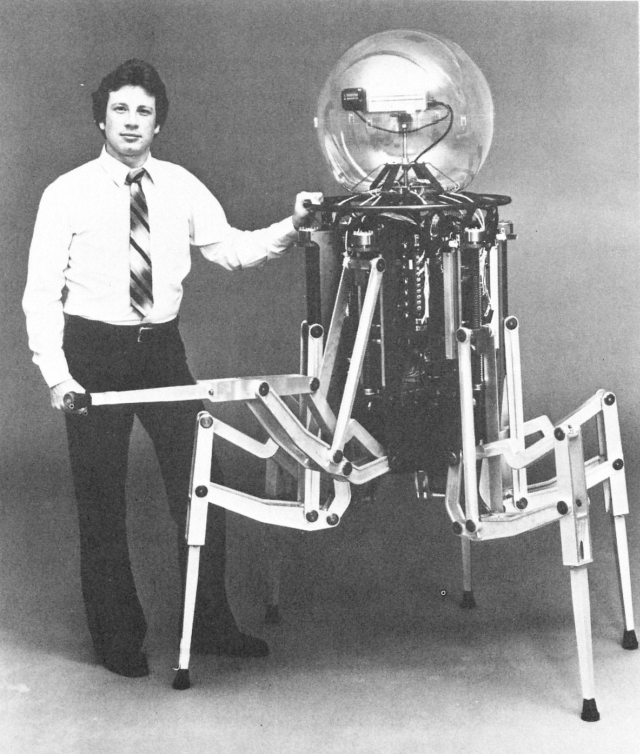 See ODEX-1 patents here: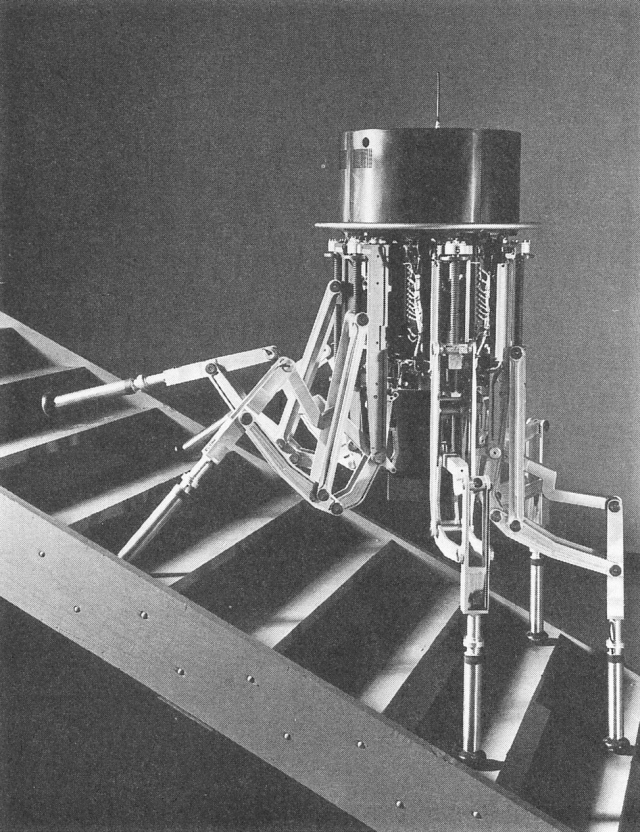 ---
There was an ODEX II and and ODEX III. ODEX I is now in the permanent collection of the Smithsonian.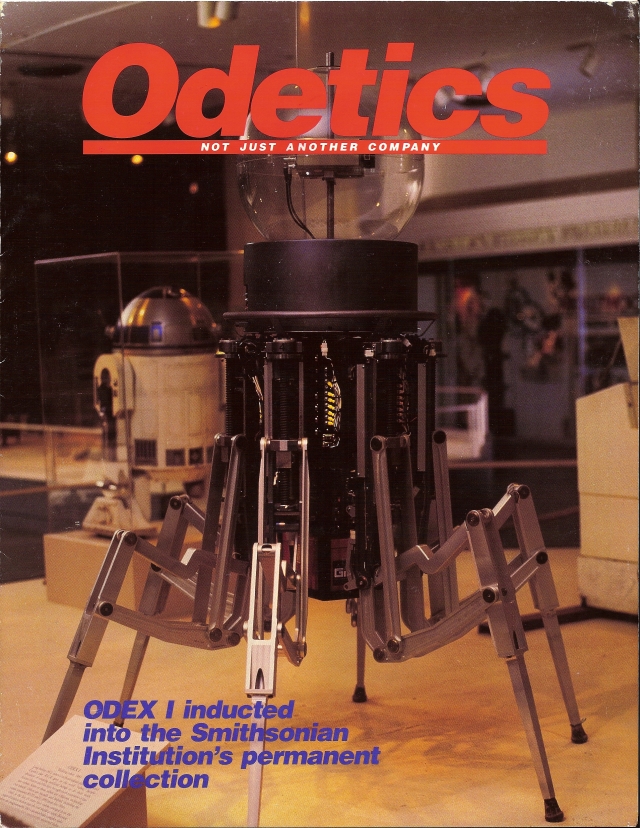 Note: Steve Bartholet passed away from brain cancer in 1999.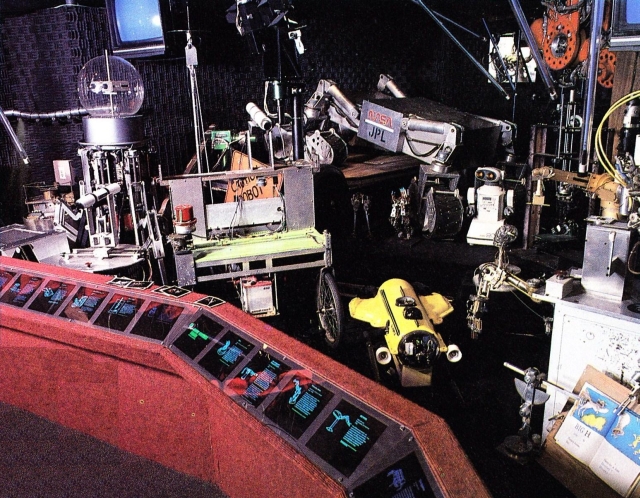 ODEX hiding with his mates in the now defunct Bostom Computer Museum.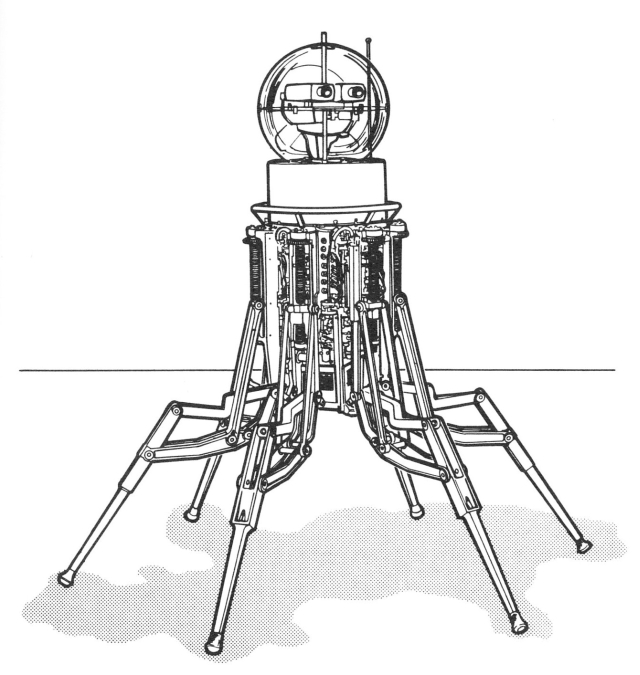 ---
An ex-employee, Eric Rabinowitz has a Picasa web album showing all three versions, plus more from Odetics. see here for all his pics. Some reproduced below.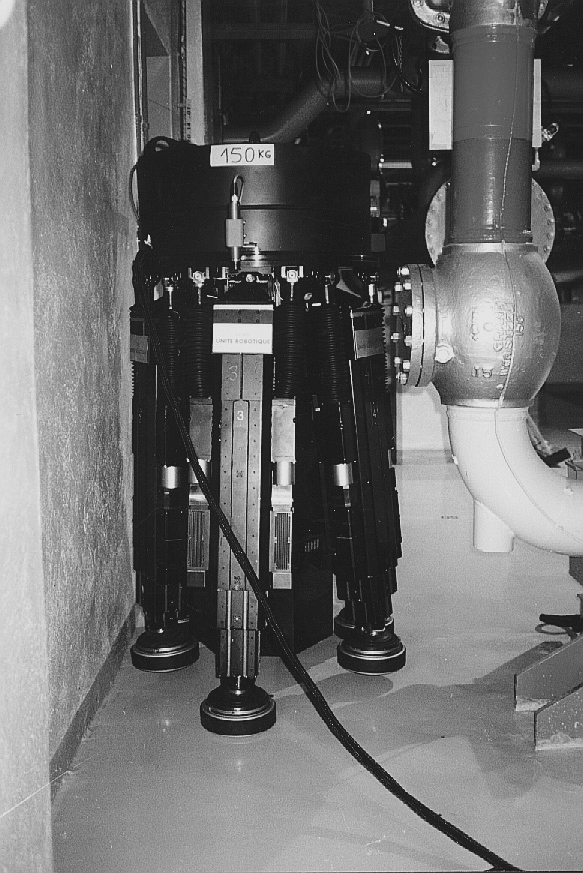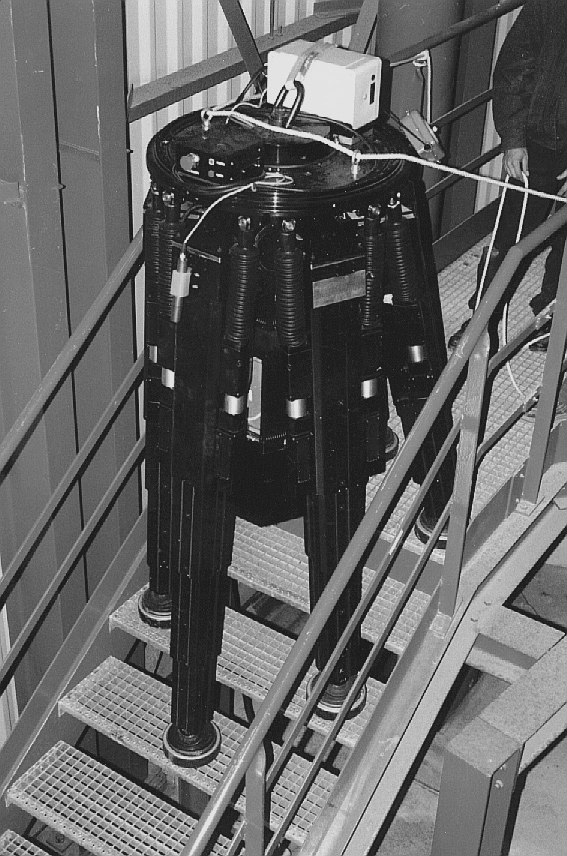 Above-Legs for ODEX III (as modified and renamed to SHERPA by the French Energy Commission) .
---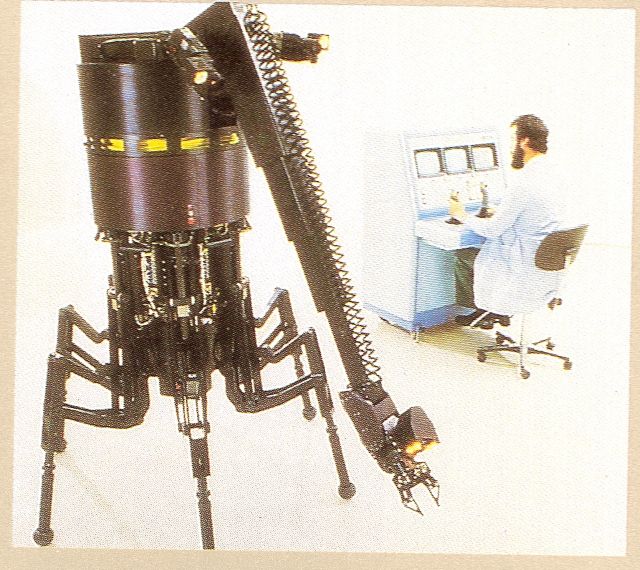 Above-ODEX II with extendable arm as developed for Savannah River Nuclear Labs.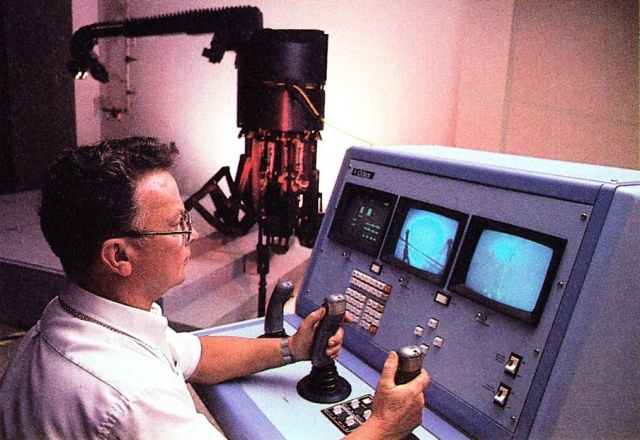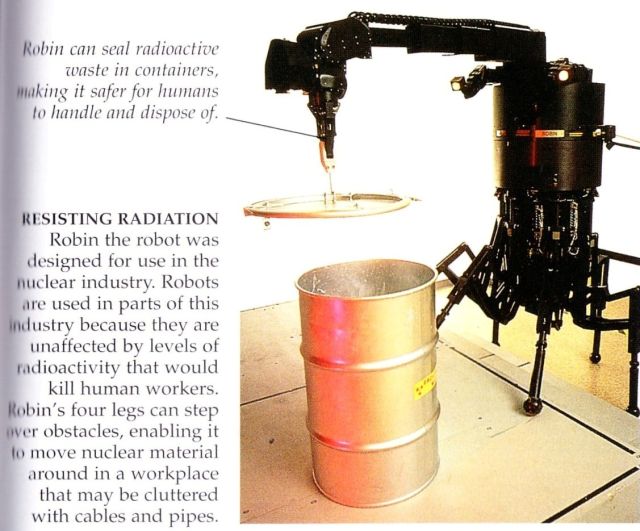 ---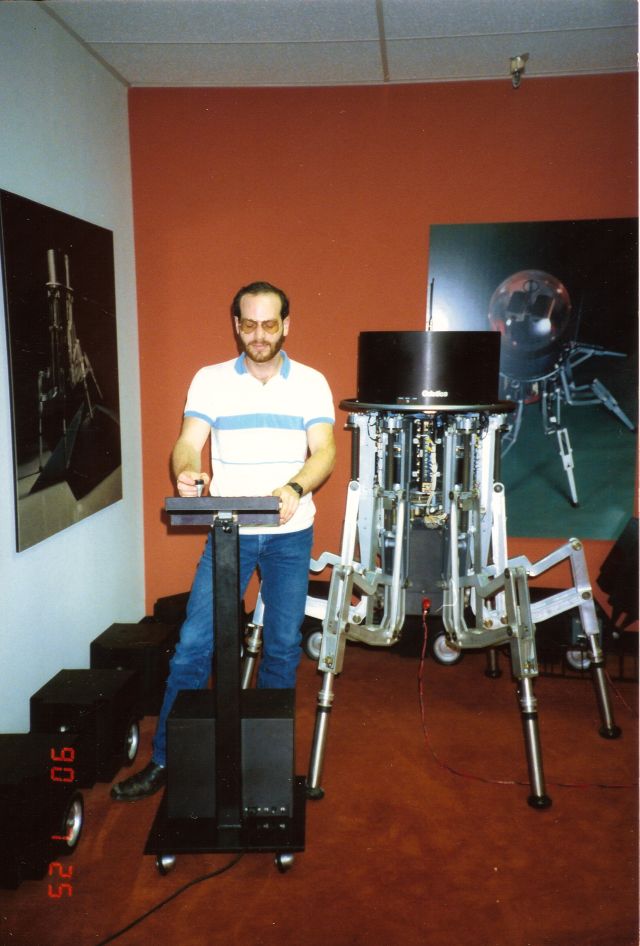 Eric Rabinowitz with ODEX I.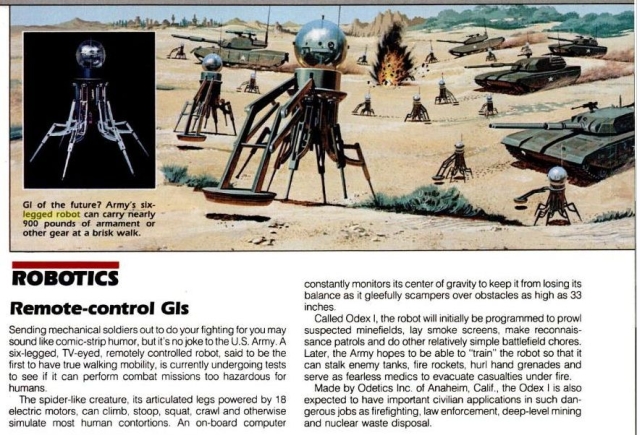 ---
Tags: 1983, Odetics Inc., ODEX I, ODEX II, ODEX III, ODEX-1 Functionoid Walking Robot, Stephen J. Bartholet, Walking machine