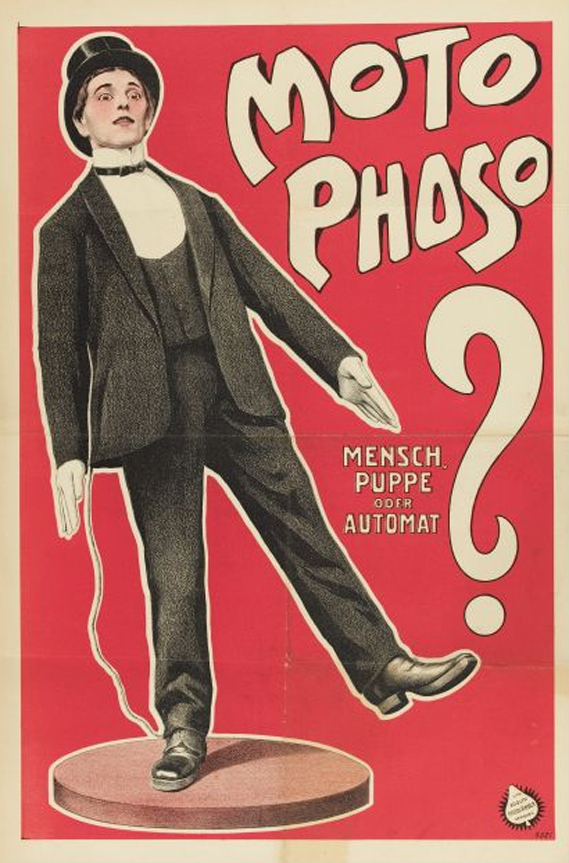 Above image Source: circusmuseum.nl
Popular Electricity and the World's Advance – Volume 4 – Page 226 by Henry Walter Young – 1911 .
This entrancing point was recently reached at Hamburg, where a vaudeville theater billed as its special attraction : "Moto Phoso-Man or Automaton ?" When the curtain rose for this turn it disclosed a figure standing on a low platform within a …
An article in Es geschah in München by Karl Spengler , 1971 Page 214 suggests that although the poster is German, Moto Phoso is an Englishman.
Any further information on "Moto-Phoso" most welcomed.
---
There was a spate of living automatons appearing over a similar period of time having similar names -see Moto Phroso, Shrozo and Moto Pheno.
See the full list of Fake and Pseudo Automatons and Robots here.