Miscellaneous and Unknown Robots
This page displays images of robots that I know little of or nothing about. It will be updated as I discover more material. If you can identify the robot or you have further information about it, please contact me on cyberne1 at cyberneticzoo dot com .
---
Miscellaneous and Unknown Robots
(newest images added at the top of each section)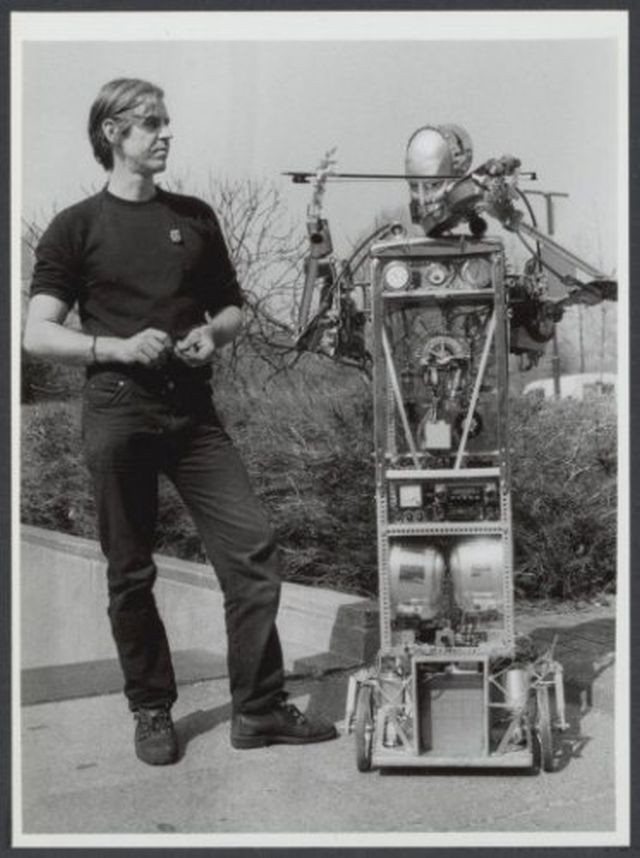 Violin playing robot. Origin: Unknown. Date: Unknown. Name/s: Unknown.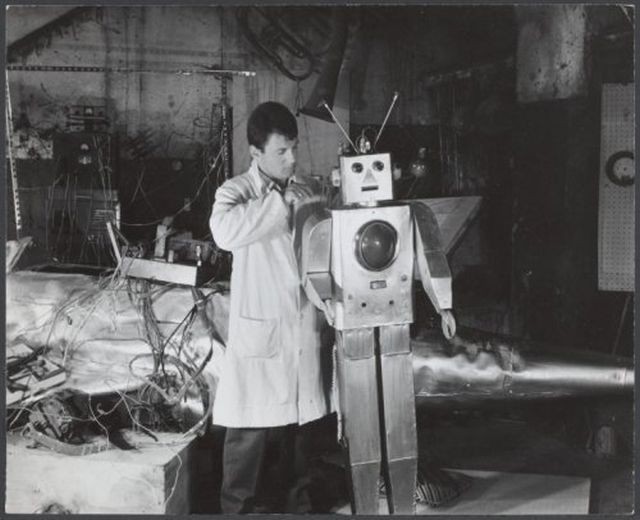 Series of Robot photos: Origin: Unknown. Date: Unknown. Name/s: Unknown.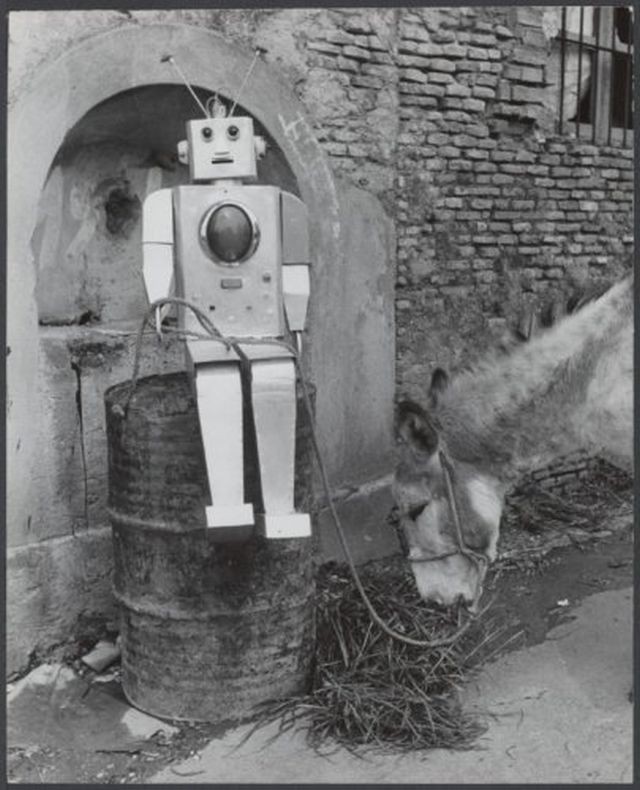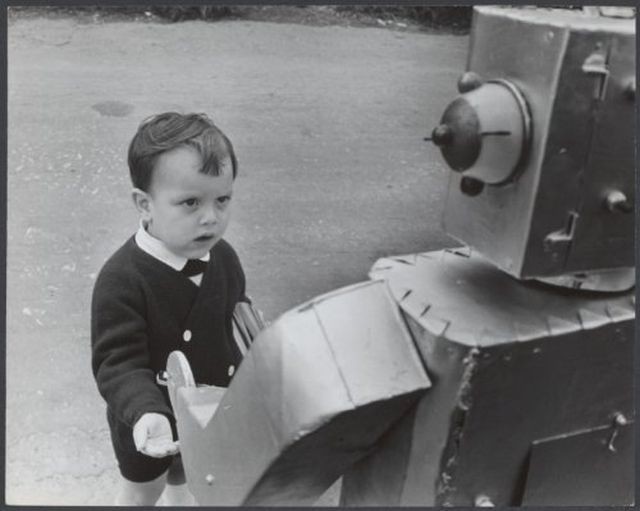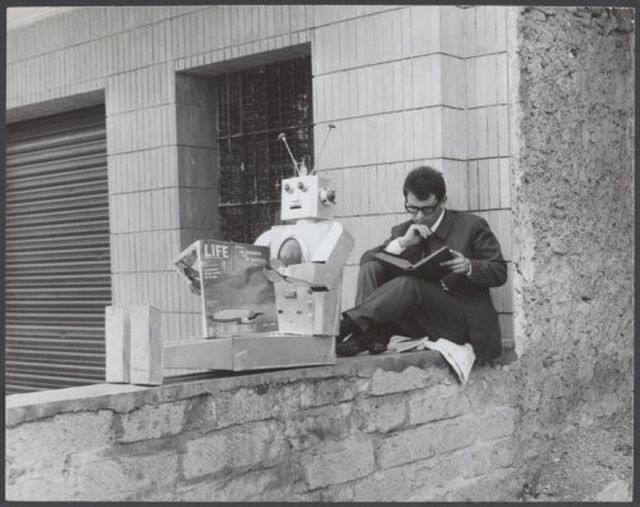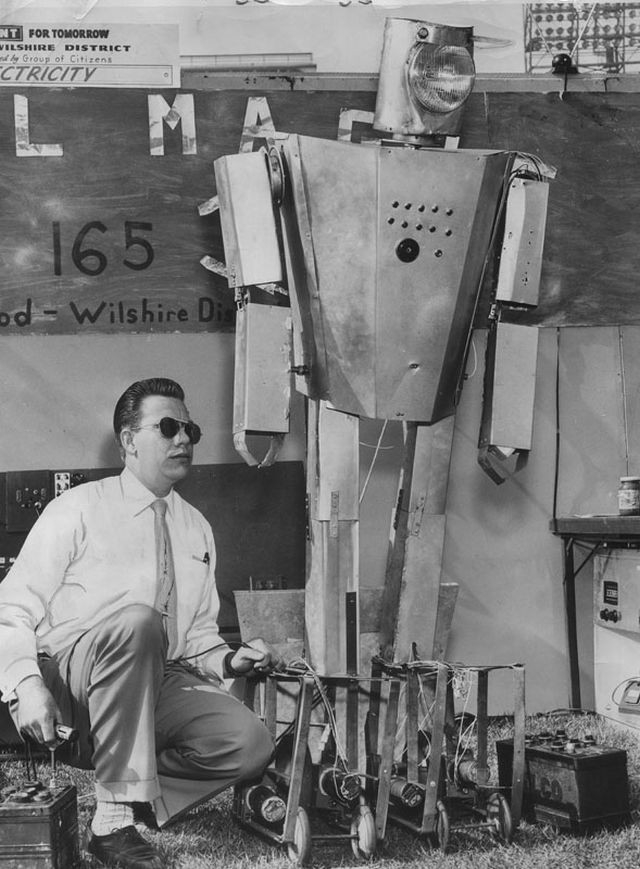 Scout-O-Rama in the Coliseum. 1955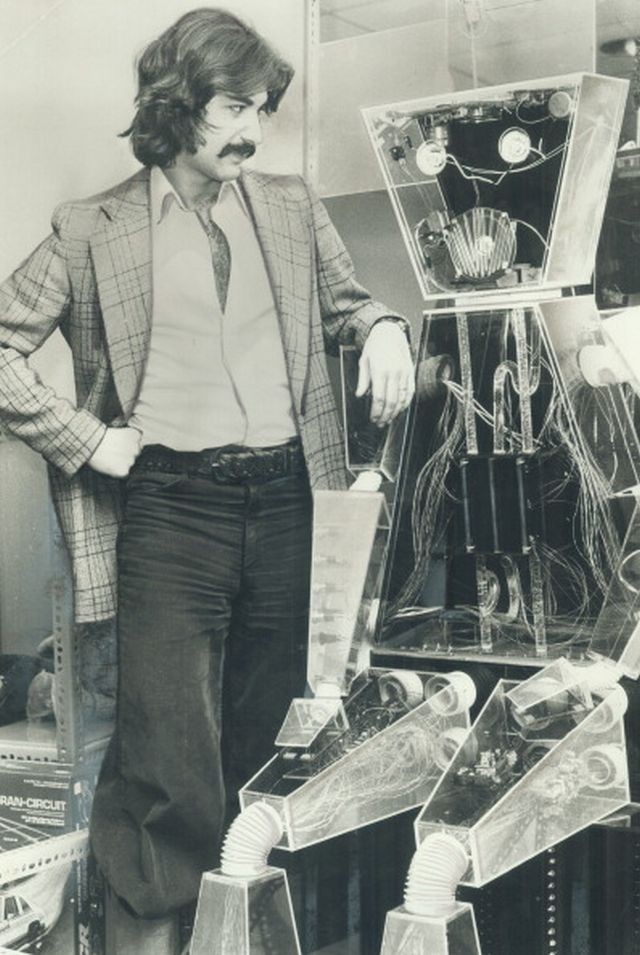 CANADA – DECEMBER 14 [year unknown]: Robbie the Robot with his master Simon Henri; 25; keep children amused in the toyland at The Bay on Bloor St. [Incomplete] (Photo by Erin Combs/Toronto Star via Getty Images)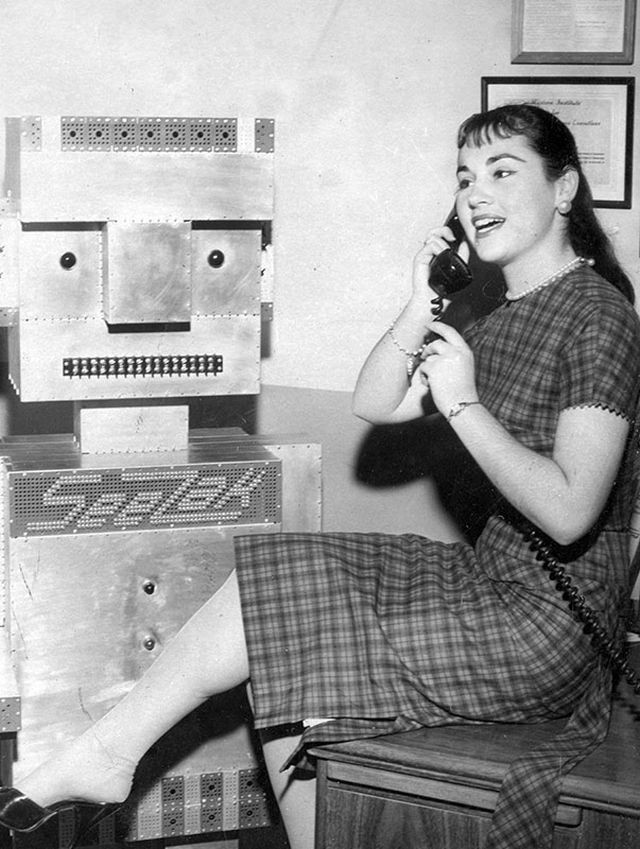 SeeZak produced Electronic instruments inc. Geiger counter; breadboarding and chassis components in the 1950's and 1960's. Robot is to greet conferees on missile work in 1957.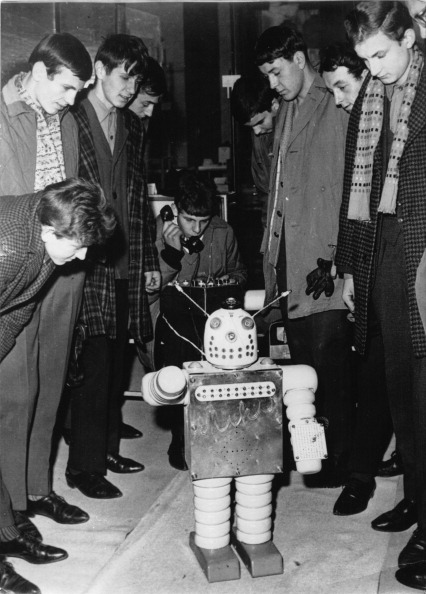 Miki the Robot?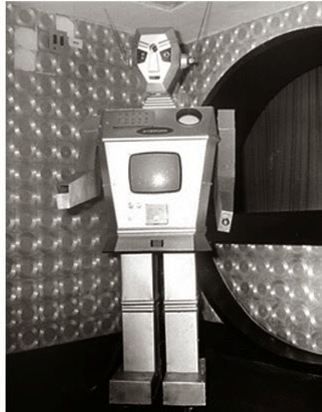 Spanish Freddie the Robot?
Sci Fi filming in Hyde Park, London 1979. What's the movie? Michel Van (Jan 2016) informs me that its from the Disney movie "Unidentified Flying Oddball" a.k.a. "The Spaceman and King Arthur" a.k.a. "A Spaceman in King Arthur's Court". The movie was shot in England Michel has no idea why a Cylon is driving the Rover. Thanks Michel.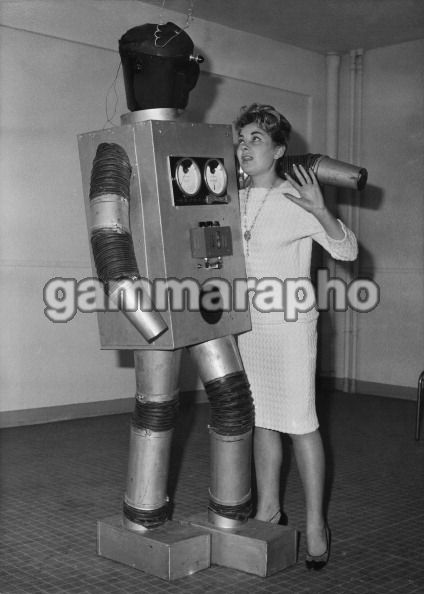 Unknown robot being sold on ebay some time back.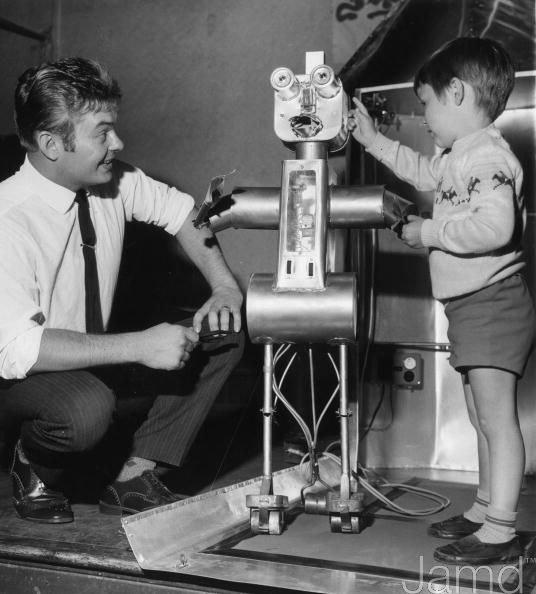 1971 Robby Robot – Bernard Holling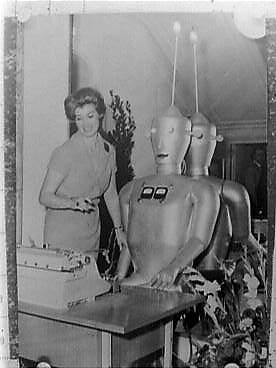 Robot in Paris Salon 17 Oct 1960. Advertising FACIT typewriters?

Carletto – Unknown Italian robot 50's or 60's.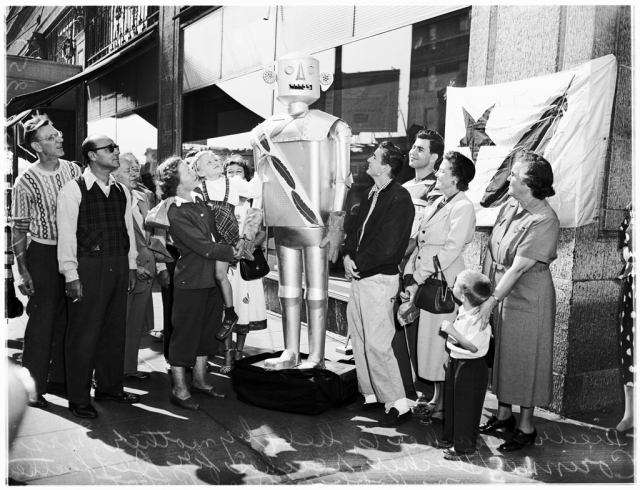 Community Chest Robot – 1951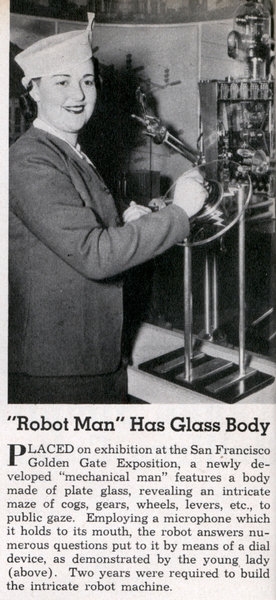 Glass Robot 1939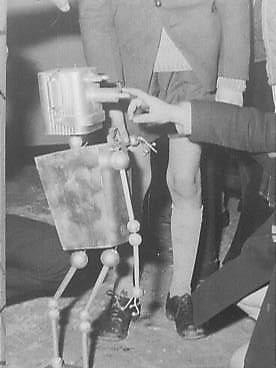 Robot teaches children French 1965.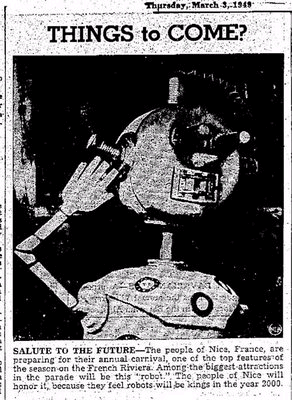 Unknown robot, Nice, France 1949.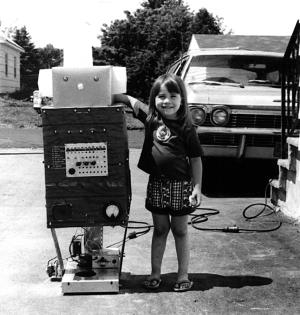 Herbie Robot 1973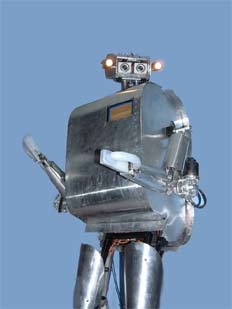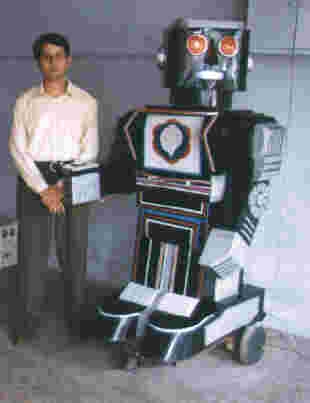 Indian Robot – probably 21st Century.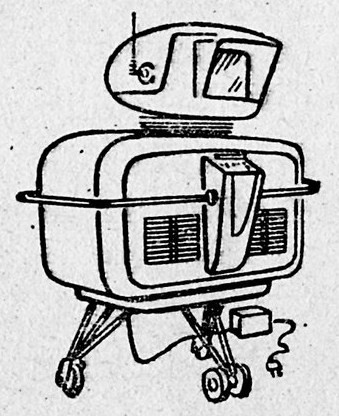 Unknown Russian / Soviet Robot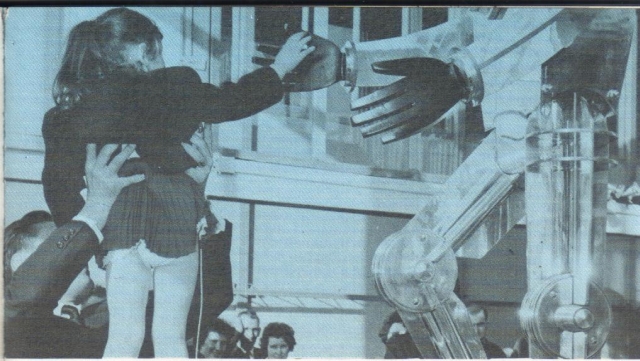 Unknown robot.
Unknown- possibly Simon? Drawing by Thomas Zummer.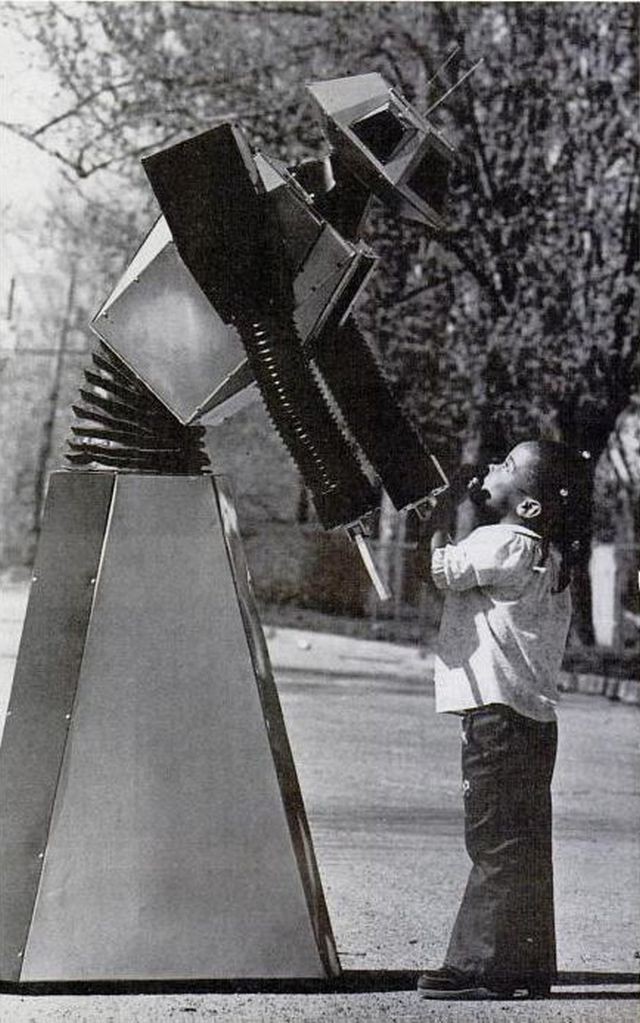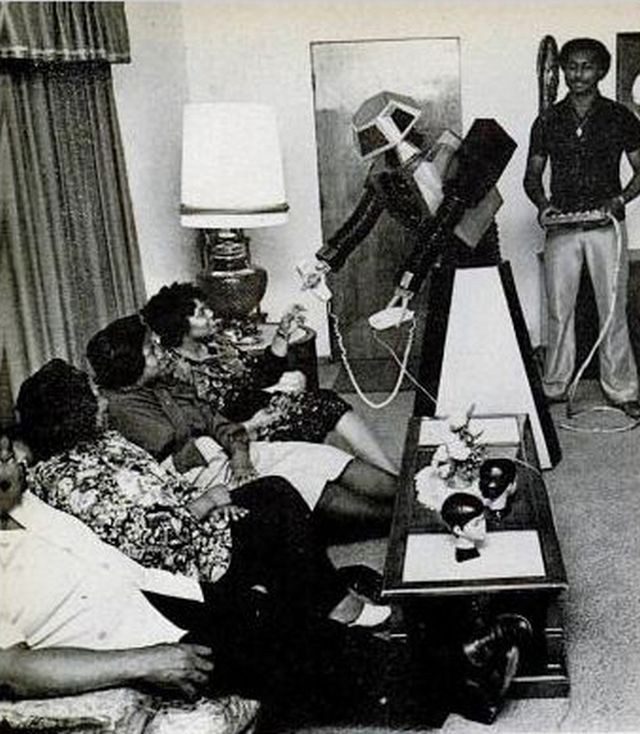 Unknown Robot Skiier
---
Pseudo-Robots and Movie Robots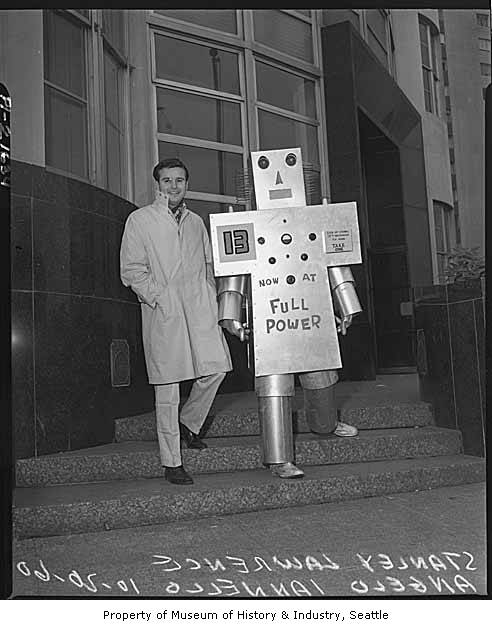 Stanley Lawrence with Robot, Seattle 1960.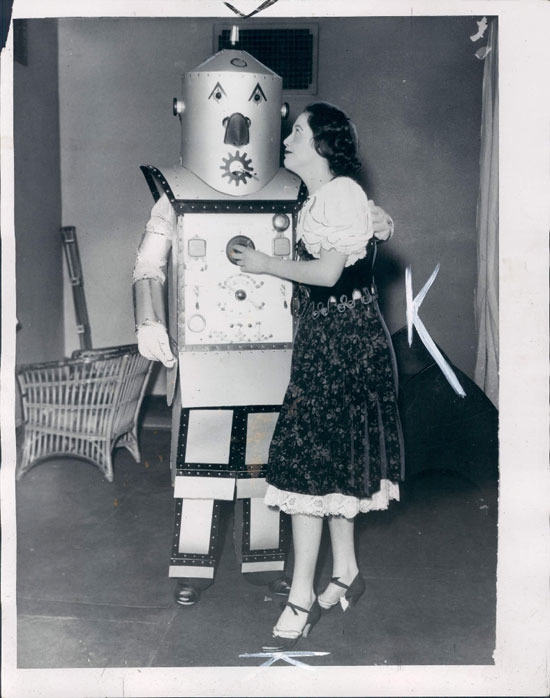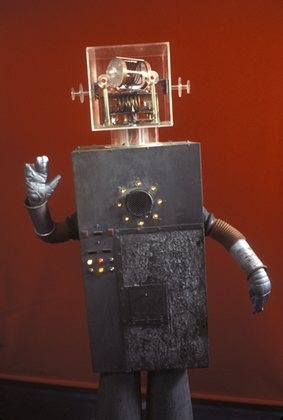 "Andy" from the TV series 'Quark' [Thanks Ed Peters] aired from 1977-78 [Thanks Stuart].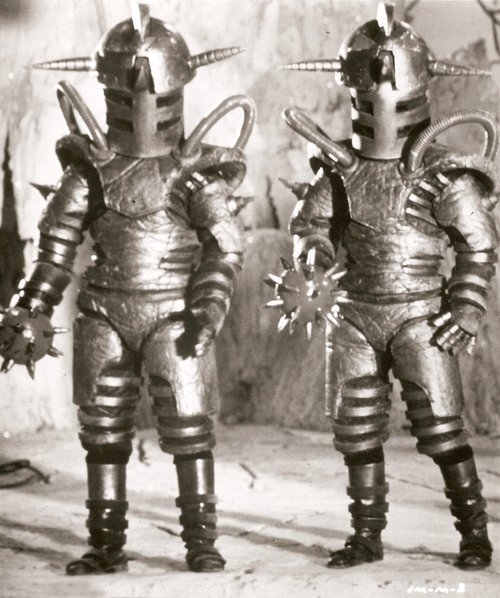 Unknown Movie robots (Japanese looking?)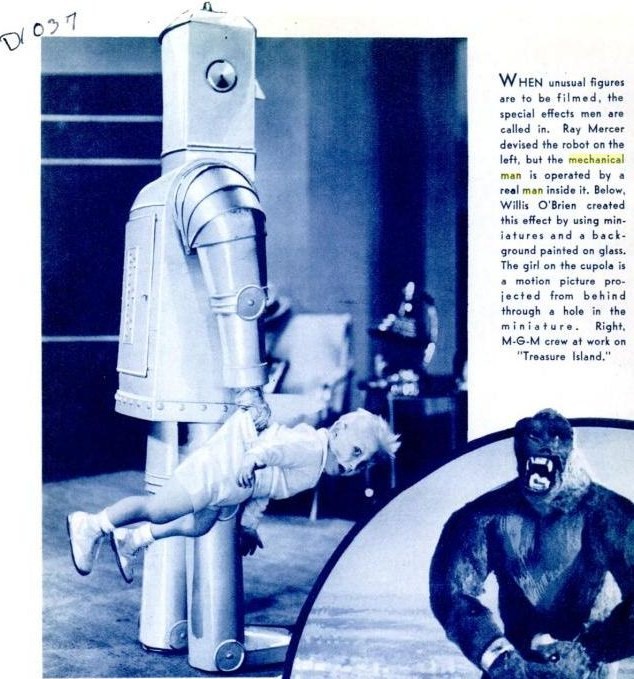 Ray Mercer built this prop for a 1935c movie. Which movie?
Old Robot Posters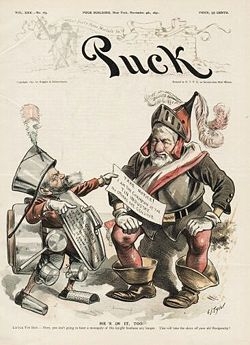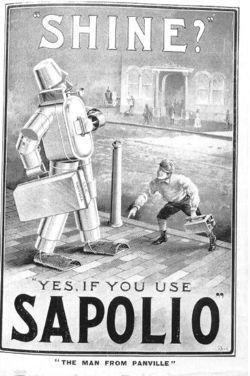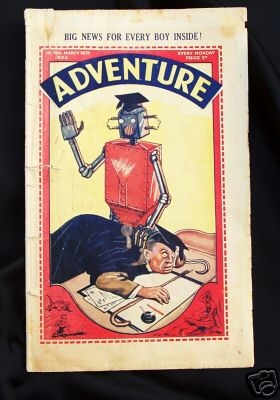 Comic – 1935
Early Robot Sculpture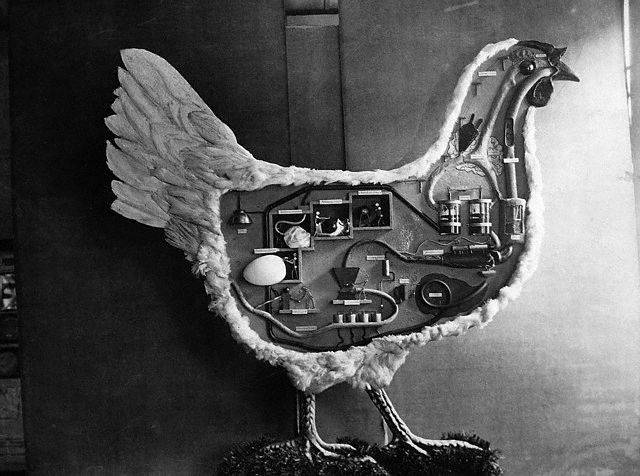 Mechanical Hen 1920c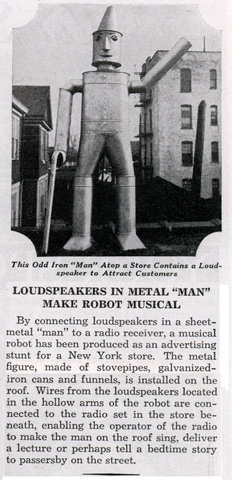 Tin Man with speaker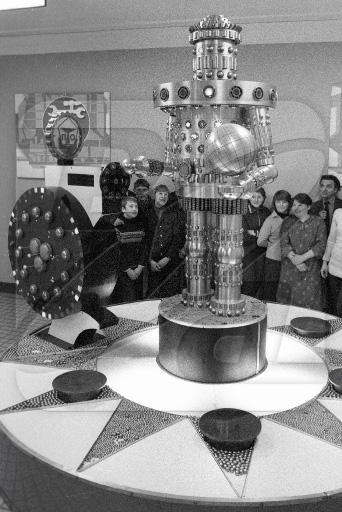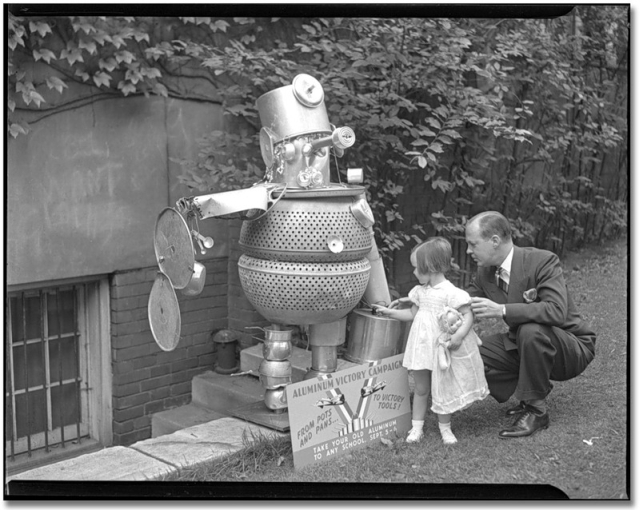 ---
See known early Humanoid Robots here.
---
Tags: Early Robot Illustrations, Early Robot Sculptures, Early Robots, Humanoid Robots, Mechanical Man, Miscellaneous Robots, Robots, Unknown Robots