1973 – "Robbie" the Pulpit Robot – Rev. Ron Mackenzie (British)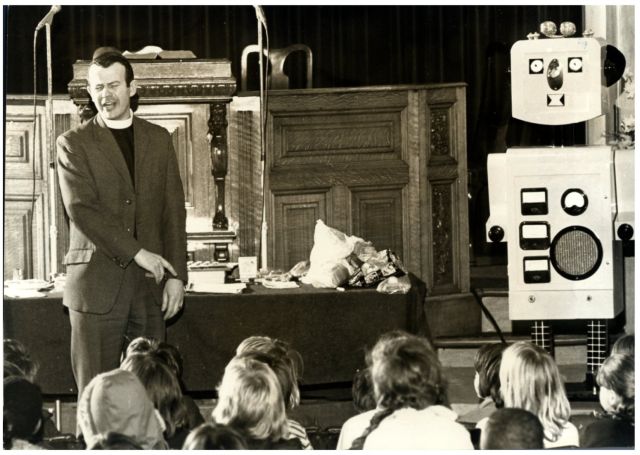 1973 – "Robbie" the Pulpit Robot by the Rev. Ron Mackenzie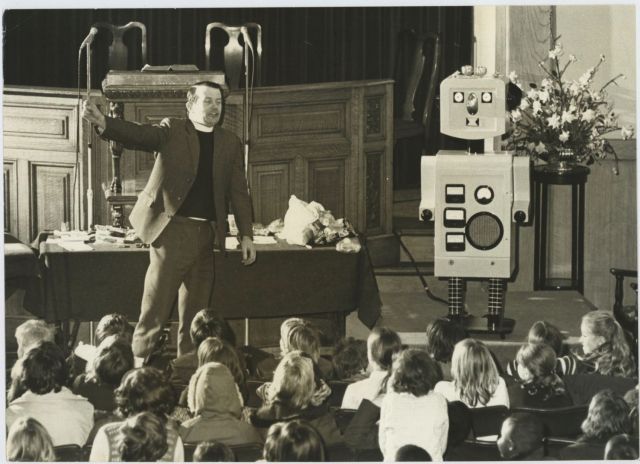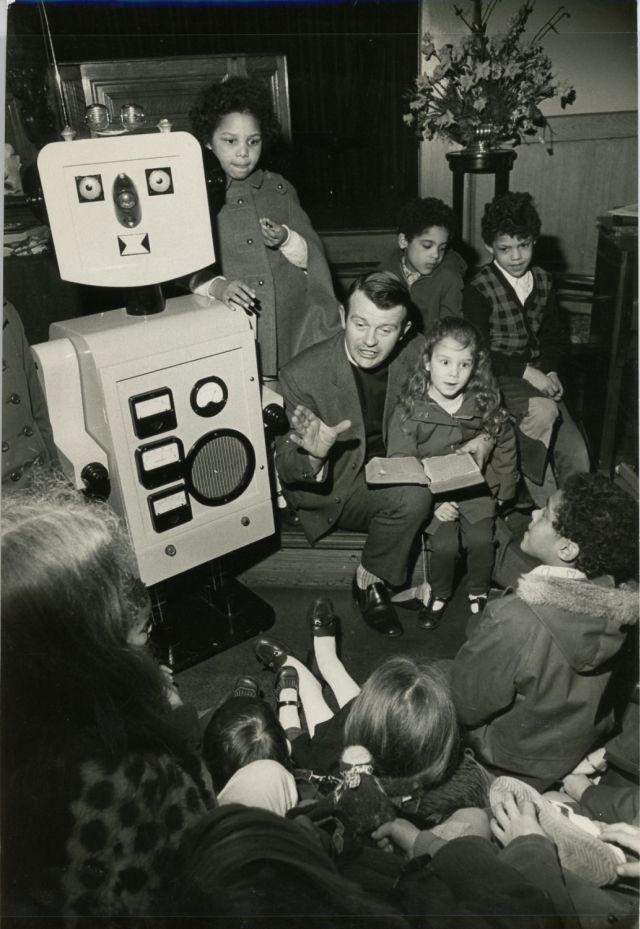 ROBOT IN THE PULPIT
Sunday school with a difference: Helping the Reverend Ron Mackenzie is Robbie, the robot he designed and built himself 8 years ago. Robbie was built to help attract children to church and he has proved to be an enormous success.
Pic by Colin Harvey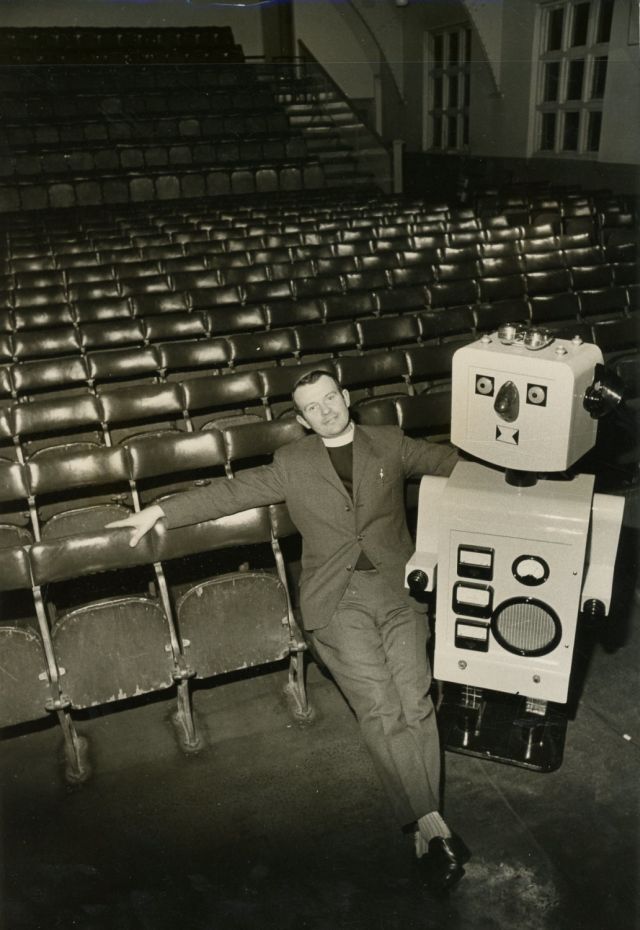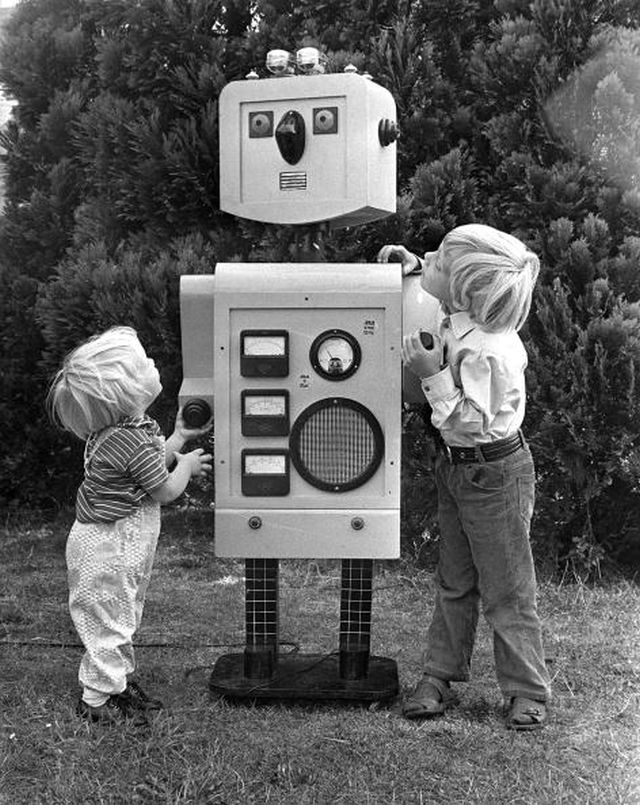 [Note: The above Getty image, I believe, incorrectly, says the robot was built by Peter Stanley.]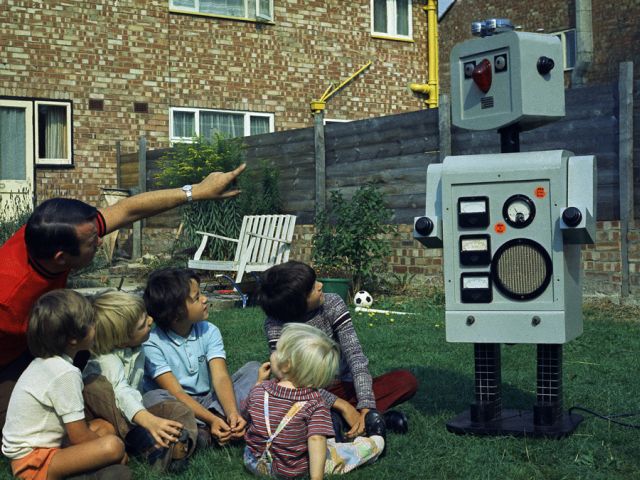 "The Reverend Ronald John MacKenzie of the Elim Pentecostal Church, Nottingham, England, introduces his robot Robbie to some local children in the garden[…] MacKenzie uses Robbie as an aid in reaching and teaching children in his Sunday School classes."
– (AP Photo,2013)
Robbies' eyes flash and his booming "voice" is a loadspeaker. The Rev. Ron Mackenzie spent 8 months using his old skills as an engineer to construct 5 ft. high, 18-inch square Robbie. Robbie has white eyes, a red nose, and lights on the top of his head to indicate when he is "thinking".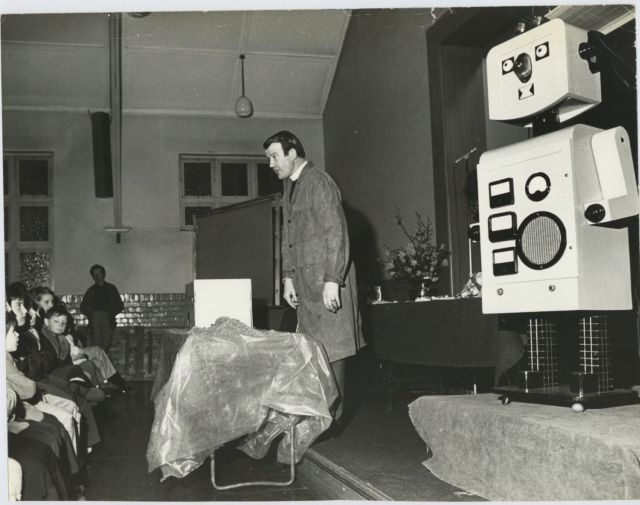 ROBOT IN THE PULPIT
The Demonstration: Ron Mackenzie dons a protective coat for a lively demonstration of the bible story about the men who built their houses on sand and the firm rock. Standing by to help with the tale, is Robbie the robot, designed and built by the Reverend Ron Mackenzie for a Sunday School class in Croydon south London,
Pic by Colin Harvey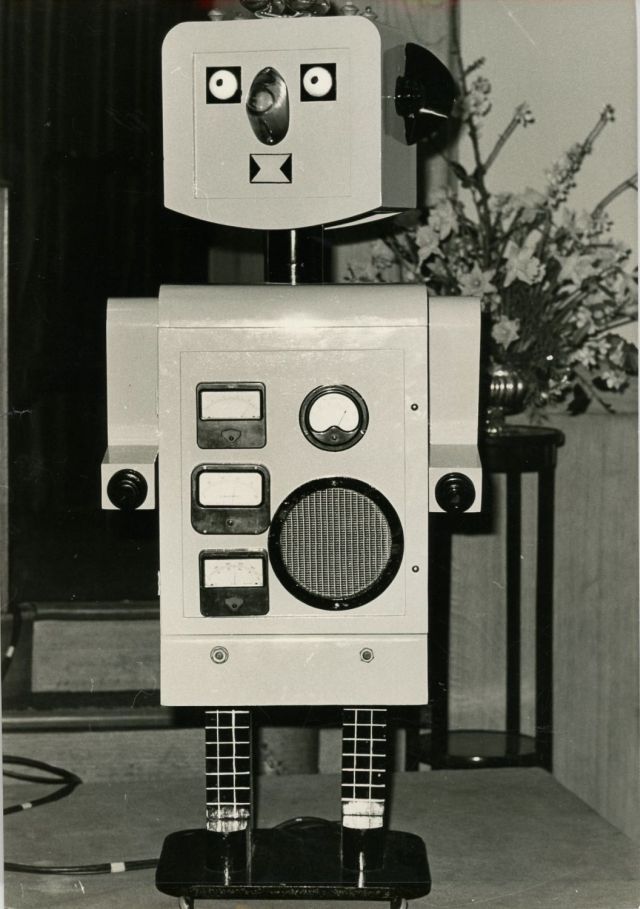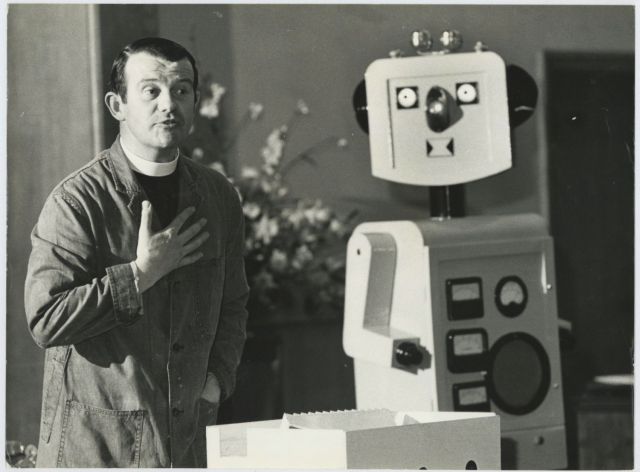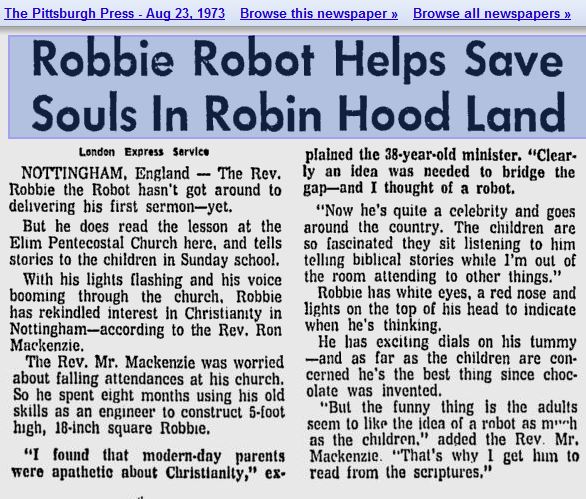 ---
See other early Humanoid Robots here.
---
Tags: "Robbie" the Pulpit Robot, 1973, British, Domestic Robot, Robot, Ron Mackenzie