1966 – Tinker the Robot – Dennis Weston (British)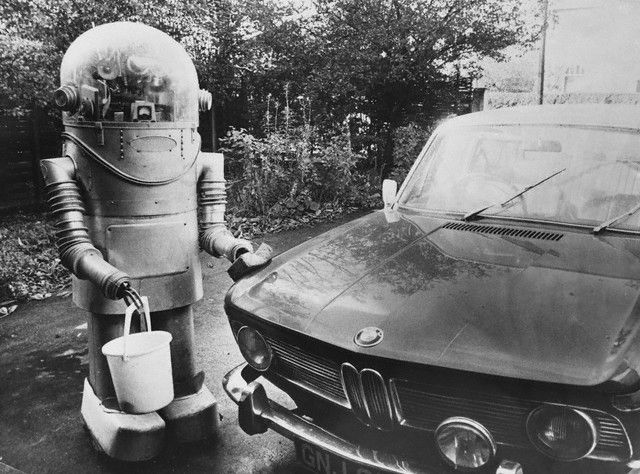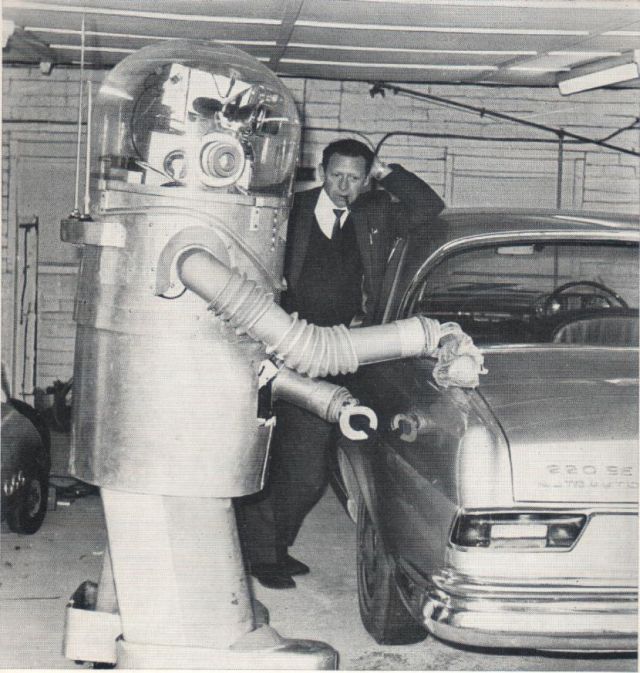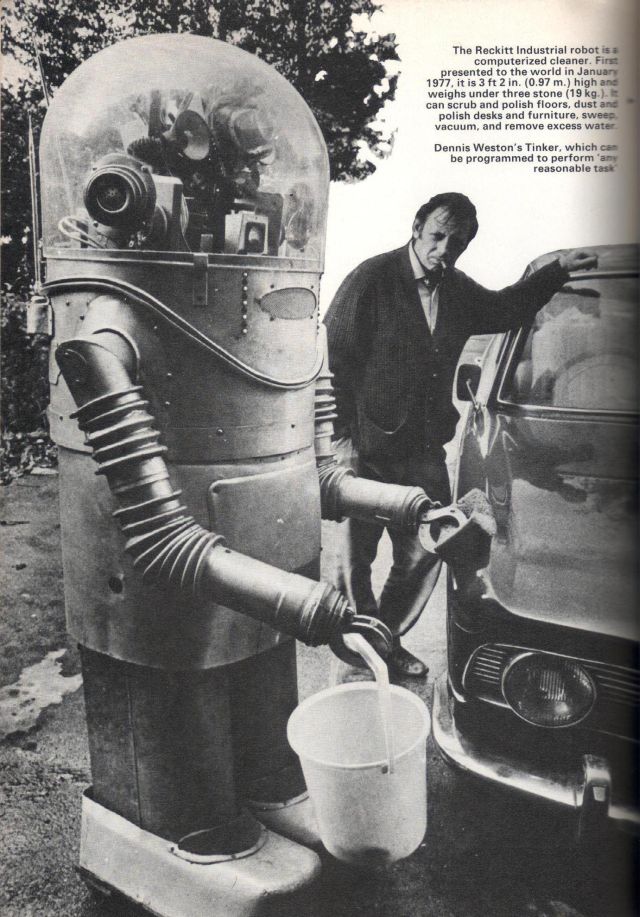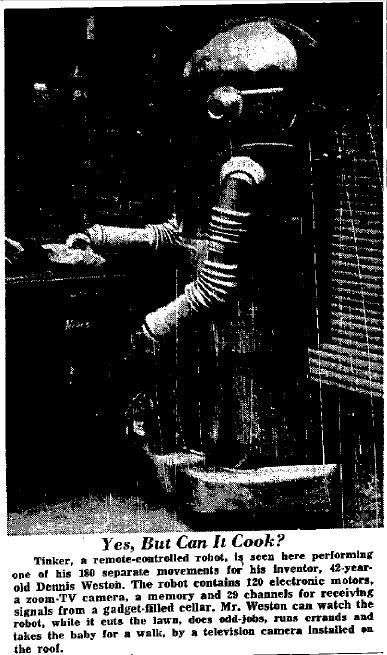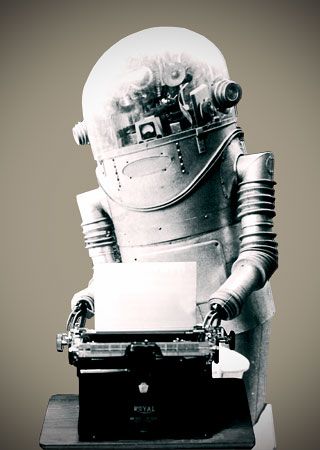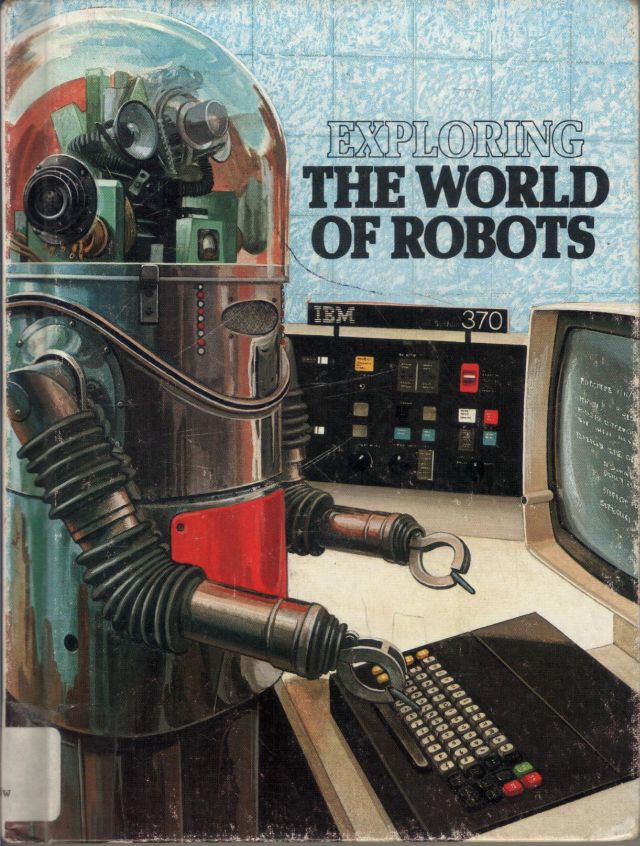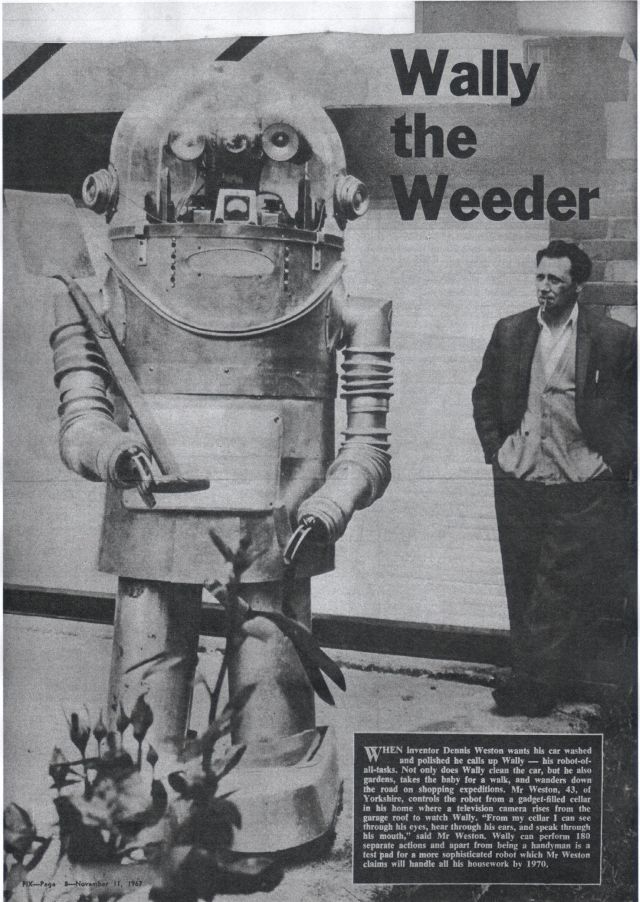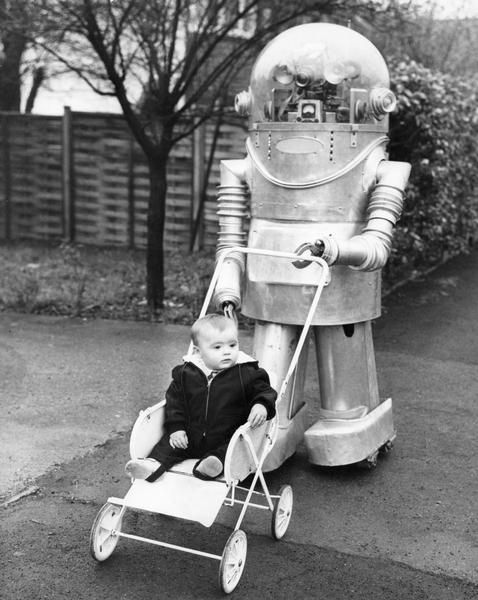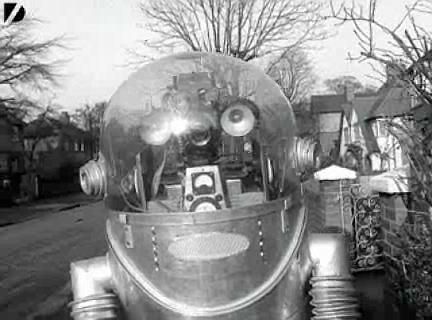 see video clip here.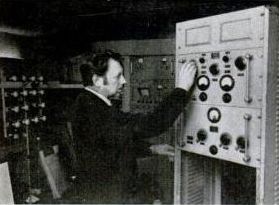 The control panels inside Dennis Weston's garage.
---
Where is Tinker now? If anyone knows of his whereabouts, please let me know.
**Update Jan 2012**
From correspondence with Dennis's son Martin (see comments below), he says that Tinker was given to his Dad's friend, Brian, in 1974 as Dennis no longer had the space available to keep it. Brian owned a shop called Leeds Radio during the 60s and 70s; he sold army surplus radio equipment. Most of the gear that went through Brian's shop was eventually stripped down and sold off as spare parts. Unfortunately, the same thing probably happened to Tinker.
Percy was just another one of Martin's Dad's 10,000 unfinished projects. It never got completed and the hand just accumulated dust under a pile of junk in Dennis' cellar/workshop. It probably ended up being melted down for scrap. Martin's Dad, Dennis came up with lots of "inventions" during his lifetime, most of them were just fancy ideas he scribbled on the back of cigar packets. Dennis Weston died in 1995 aged 71.
---
See also Dennis Weston's Percy

1970- Dennis Weston – "Percy"
---
Tags: 1966, British, Dennis Weston, Humanoid, Robot, Tinker, Tinker the Robot