1949-58 – "Mekko" & "Firato" – Eugene Wendling (Swiss/Dutch)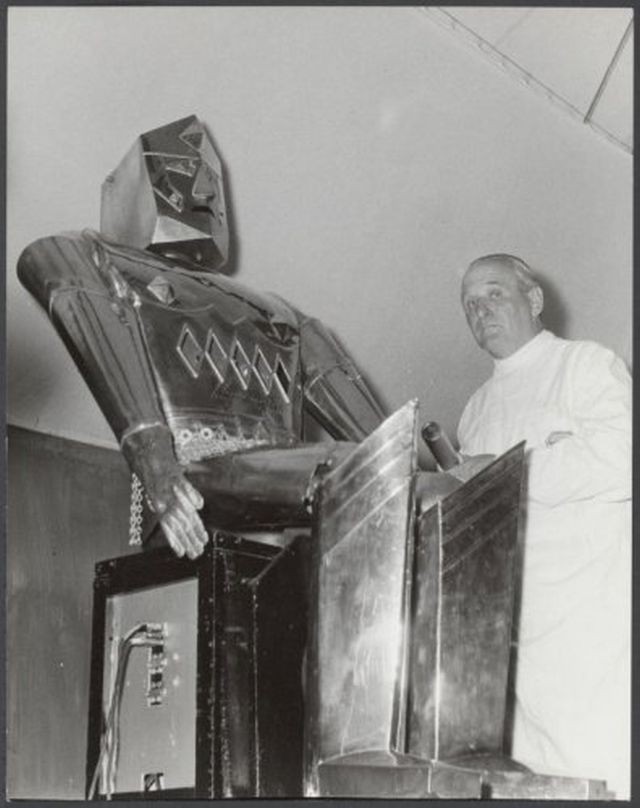 Eugene Wendling's original robot from 1930 was called "Televox" (not to be confused with Wensley's "Televox" from America). "Mekko" is probably either a rebuild or an upgrade of his earlier "Televox".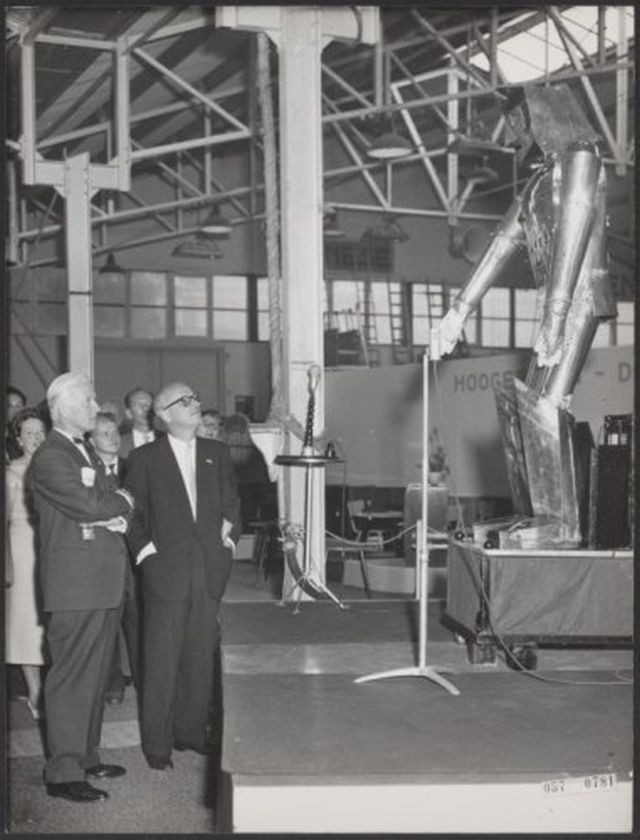 Amsterdam, 1958.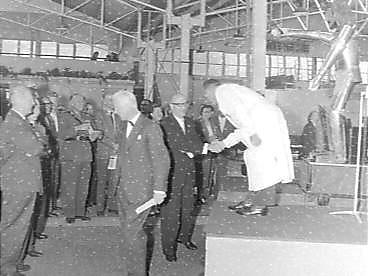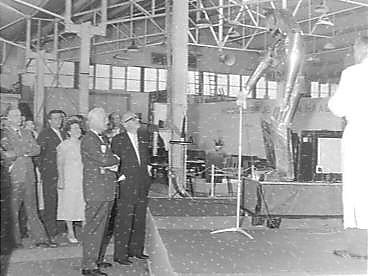 A recently discovered magazine article from 1936 shows the metallic "Mekko" from above but called "Televox"!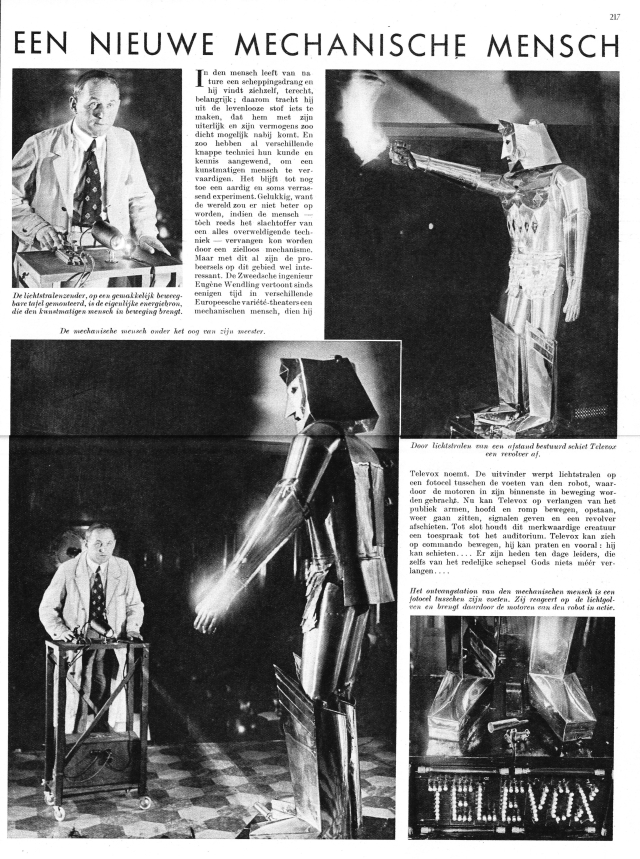 You can see Wendling directing the flashlight to the photo-electric cell located between Televox's feet.
---
There is a video clip of "Mekko" and his son "Firato". Unfortunately there is no preview available, but the description below of the clip gives some clues.
Note the English translation of "Firato" to "Pirate". The Electronic Trade Fair is called "Firato".
http://www.itnsource.com/shotlist//RTV/1958/09/25/BGY503060425/?s=mekko
25 September 1958
Ref: BGY503060425
NETHERLANDS: ELECTRONIC NOVELTIES.Clip Description:
Story
Television sets with two screens…sets for taking away on holiday…sets more restful to the eyes, designed on medical advice…and even sets for those people who are tired of the darned things and want to read without the bother of switching off!
They're all features at the 9th International Electronic Trade Fair in Amsterdam, as glittering a show as usual.
Yes, one TV set even has two screens this year, one each side. You'll get twice as many at your viewing parties now — crowd 'em in the hall, put the set in the doorway.
The holiday set, for out of doors, has a metal casing. And the set for those who want to read without switching off has special lighting.
Radio won't be left behind in novelty value. On one pick-up, you push your record into a slit in the 'grass and changing is button-controlled.
Also there was Mekko, robot of Swiss engineer Eugen Wendling, with Mekko's eight-day-old son, who has been named Pirate, after the Dutch name for the fair itself. [Firato , not Pirate]. 9e Firato in de Amsterdamse RAI 1958
Reference 9398/58
Can 844
Date original September 24, 1958
Duration 73 ft
Technical 16mm
Subset Reuters TV – RTV Post 1957
Location AMSTERDAM
Sound / B/W
1. through 9. Not Relevant

10. S.C.U. ROBOT "FIRATO" MOVING ALONG STAND.

11. C.U. SWISS ENGINEER EUGEN WENDLING CONTROLS ROBOTS MOVEMENTS BY SMALL TRANSMITTING UNIT.

12.S.V. SPECTATORS AT STAND.

13. SEMI. T.V. LARGE ROBOT "MEKKO" MOVES HIS HEAD FROM SIDE TO SIDE.

14. S.C.U. "MEKKO" MOVING HIS LEFT ARM.

15. S.C.U. EUGEN WENDLING DIRECTS ELECTRONIC APPARATUS WHICH CONTROL HIS MOVEMENTS AT "MEKKO"

16. S.C.U. "MEKKO" MOVES BOTH ARMS.

17. S.V. SPECTATORS.

18. L.V. MEKKO" STAND UP AND SITES DOWN.

19. .. next scenes not relevant

Initials V.L. W.S./R.L.
Script is copyright Reuters Limited. All rights reserved.
---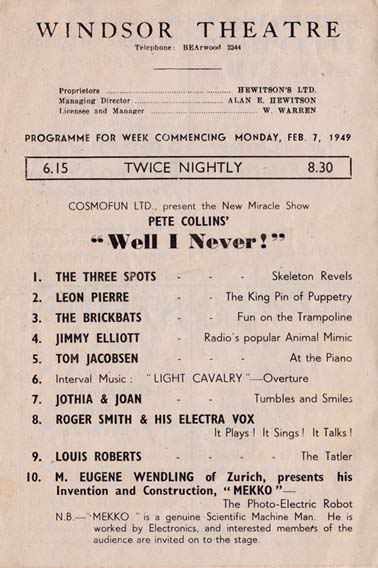 A programme by Pete Collins – "Well I never!" dated 7 Feb 1949. Source: UnusualActs.
---
Also note different spellings of Eugen eg. Eugene, Eugène.
---
See other early Humanoid Robots here.
---
Tags: 1949, 1958, Dutch, Eugen Wendling, Eugene Wendling, Firato, Humanoid Robot, Mekko, Pete Collins, Pirate, Robot, Scientific Machine Man, Swiss, Televox