2011 – "Iron Stallion" and other Mechanical Walking Machines – Carter Sharer (American)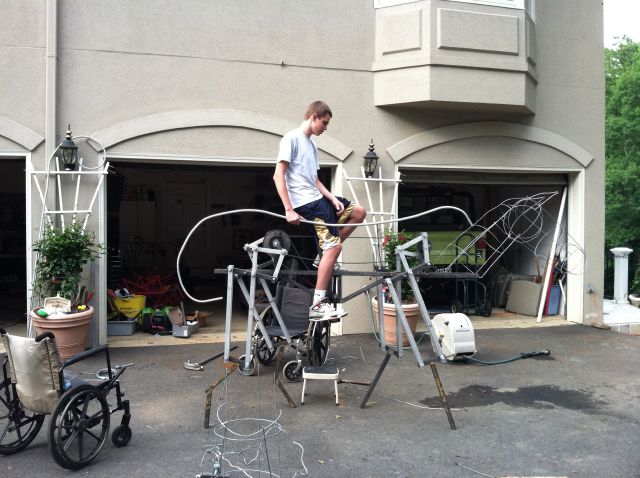 Iron Stallion (Pedal Horse)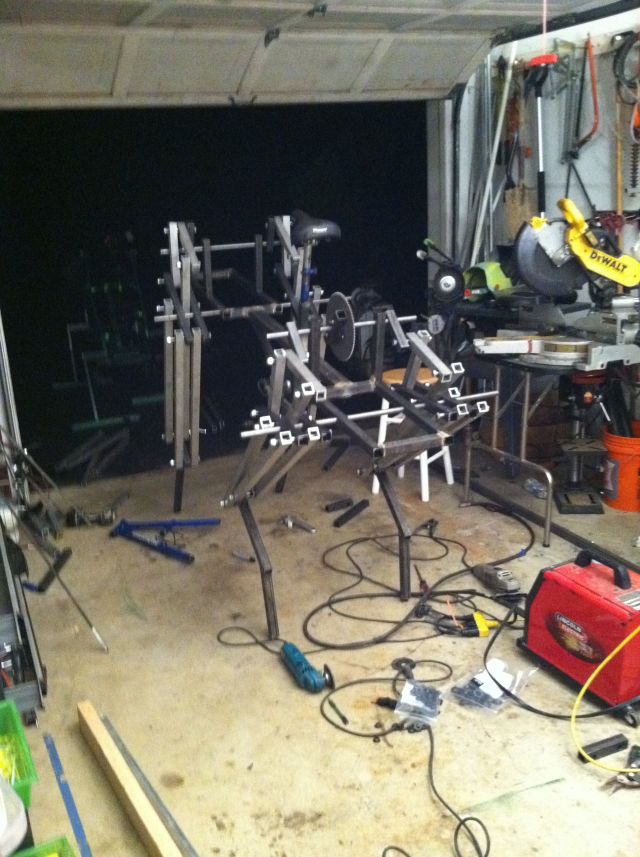 Carter's linkages remind me somewhat of Alzetta's 1933 horse. Longer legs, a more powerful motor, lower centre of gravity, steering and one could ride this machine bicycle-like. You start and stop with the person's feet touching the surface of the road. The ride would be a bit bumpy but swift – something lacking in almost all walking machines.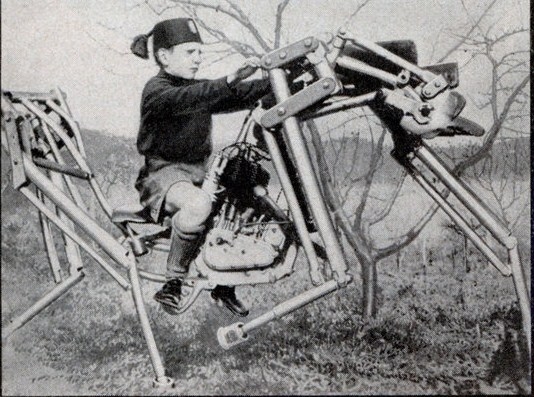 ---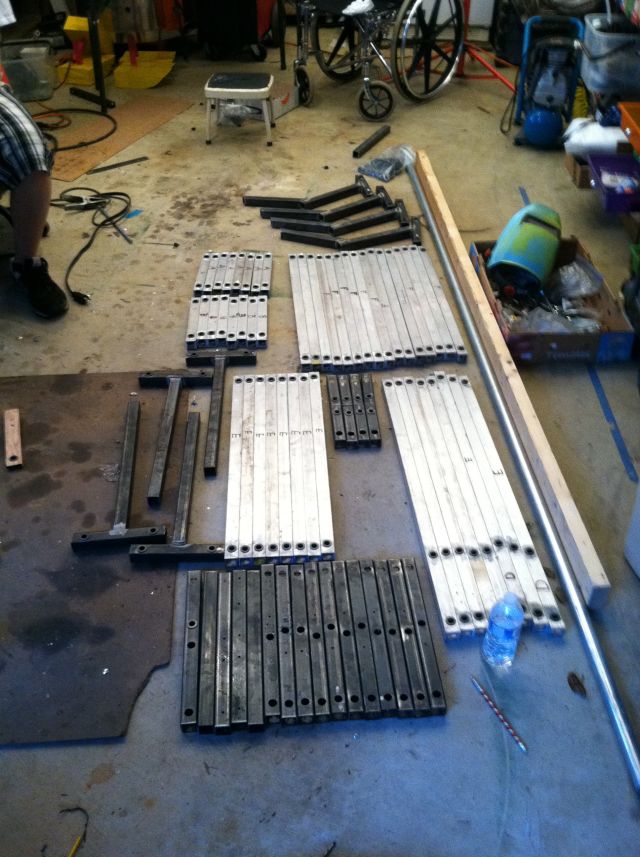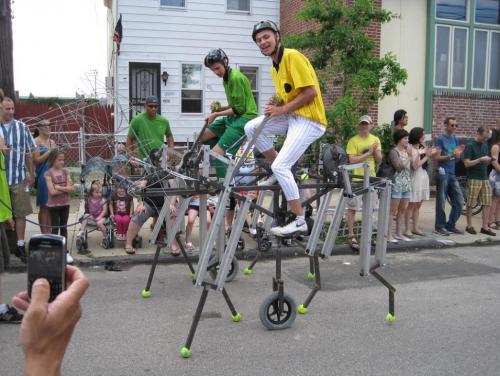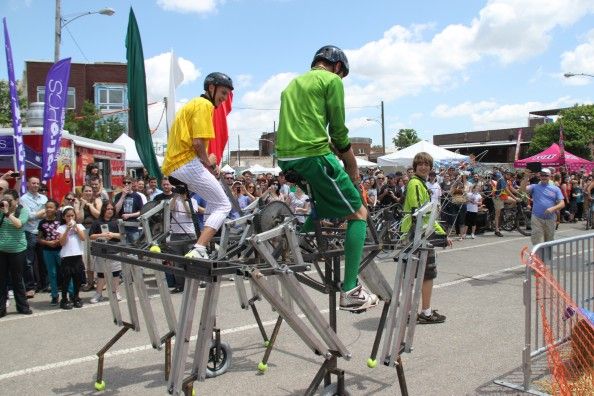 Two horses bolted together give you "Clyde-n-Dale".
---
Home-made PETMAN – Human Walkers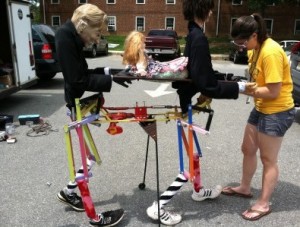 ---
Spider Machine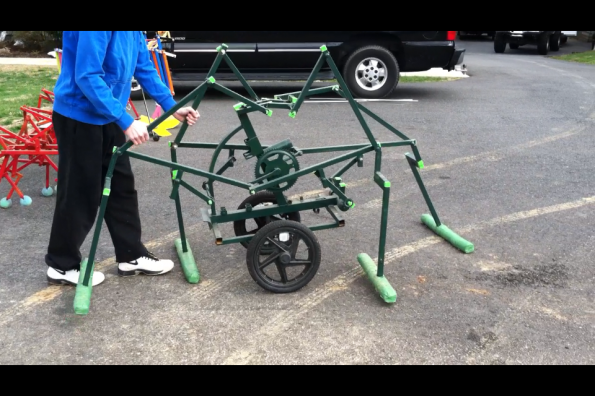 ---
Dodeca Machine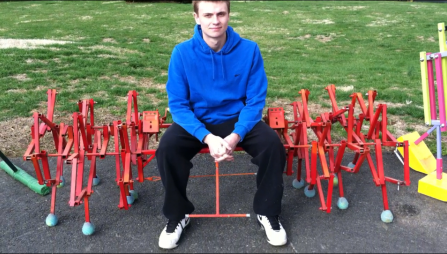 ---
See Carter Sharer's website here.
Tags: 2011, American, Carter Sharer, HPV, Human Powered Vehicle, Human Powered Walking Machine, Mechanical horse, Walking Machines