2002-12 – Walking Machines and Robotic Sculptures – Andrew Baldwin (British)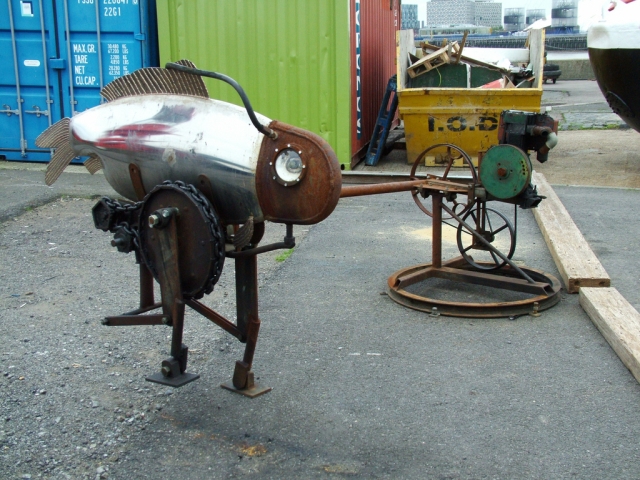 Walking Fish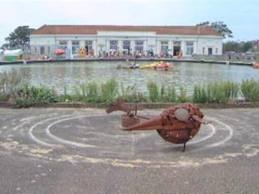 Walking Bird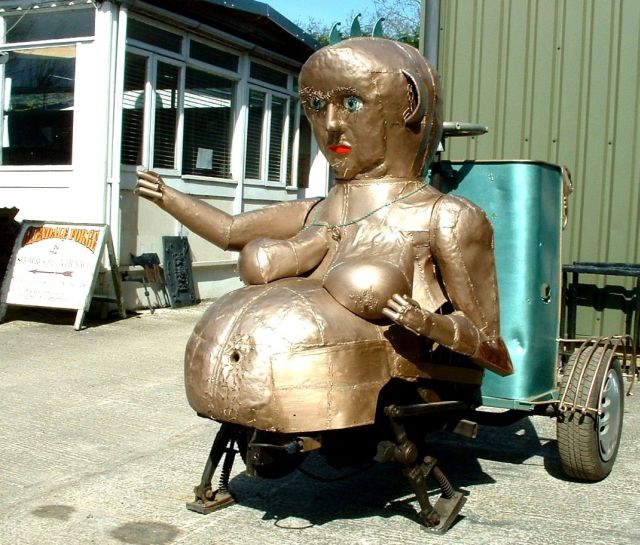 "Boadicea" Walking woman with Chariot – see here.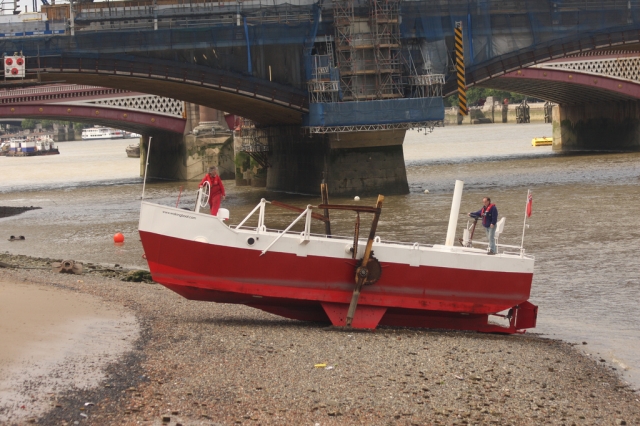 Walking Boat. See here.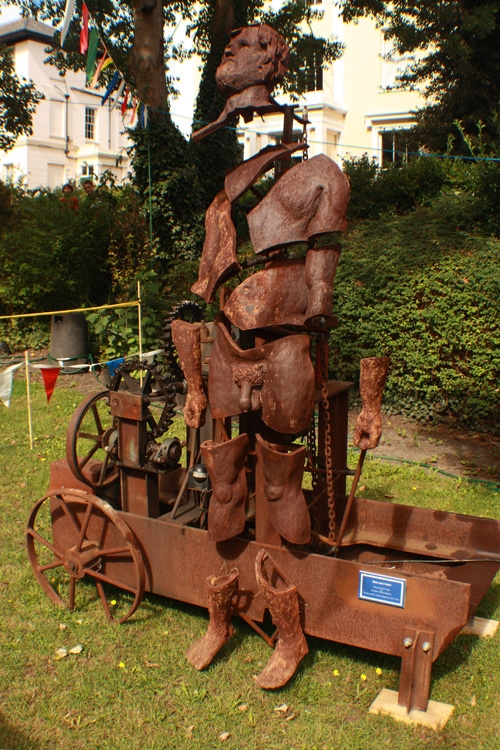 Exploding Man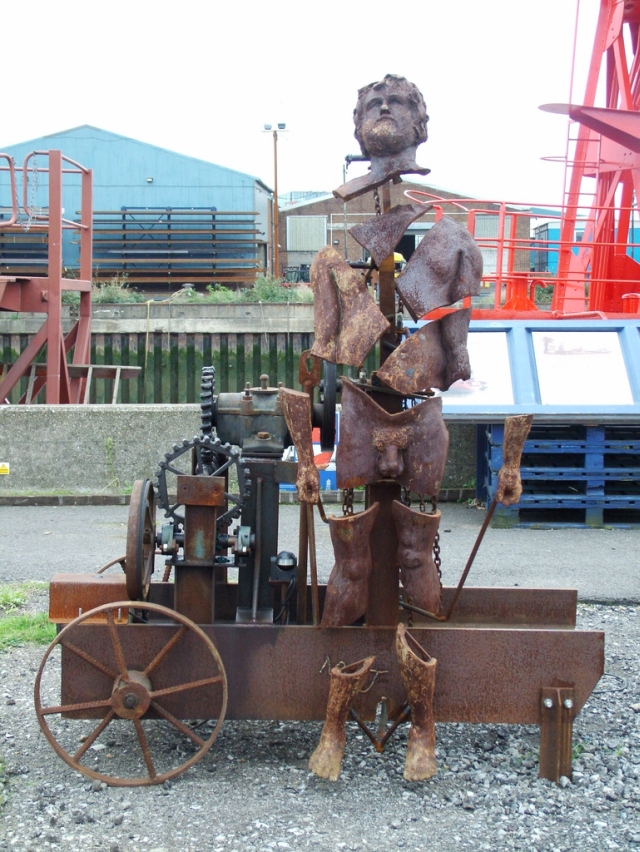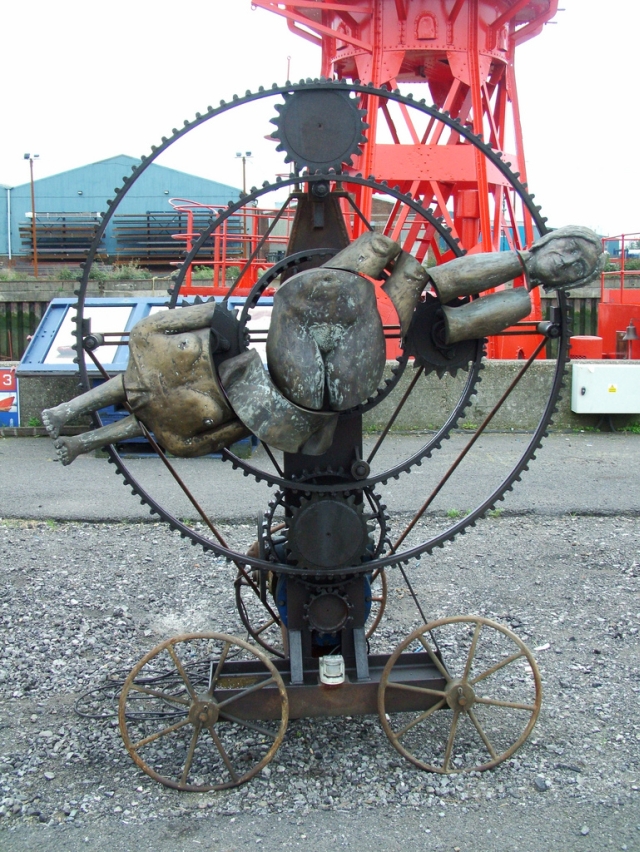 Clockwork Woman
---
Baldwinisms from Andrew Baldwin on Vimeo.
---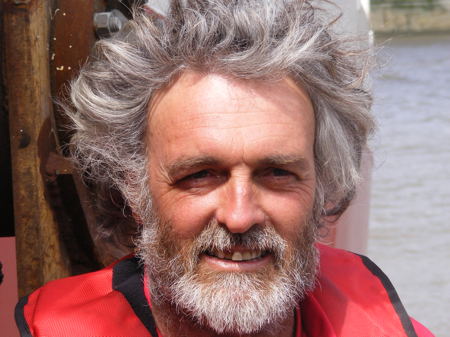 Andrew Baldwin trained as a Master Blacksmith and Welder and worked as such for 28 years. His interest in Victorian engineering, his limitless imagination and his aptitude for working metal are what motivates him to create his outlandish mechanical marvels.
Among his creations is a truly poetic life-size sculpture (click here to see it), which, over and over again, explodes into fragments before slowly reforming into the image of its maker. He has constructed many walking machines and numerous 'winged' works (the largest of which spans 40 feet). 'The Walking Boat' is his most ambitious to date, and is the first boat he built.
The farrier-turned-artist has created a boat that walks and last Thursday the vessel was intended to be strolling along the shores of the South Bank.
Artist Andrew Baldwin said: "The boat is mechanical but driven by a hydraulic motor. It walks itself, the front wheel steers the legs and the back controls the boat in the water. It is very slow but takes four foot long steps so covers a lot of ground."
The project has been a labour of love for Andrew who trained as a blacksmith after failing to get into art college and ran his own forge until his passion for sculpture took over.
This is not the first time Andrew has given legs to his sculptures. The centre for creative industries located a short walk from East India DLR, is also home to his walking fish as well as a series of other moving metal artwork.
---
Tags: 2002, Andrew Baldwin, Andy Baldwin, Art Robot, British, Robots in Art, Walking machine, Walking Machines