1999-2005 – "Snowdrop" the Mechanical Elephant – Peter Clare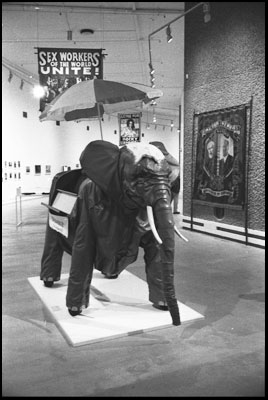 Peter Clare – Egremont, Cumbria.
I keep a mechanical elephant called Snowdrop. It moves its legs and its head, lifts its trunk, squirts water from its trunk and bellows. Snowdrop can carry about six children and will be on display at the Barbican, London this summer.
Tue Jan 25 09:27:12 2005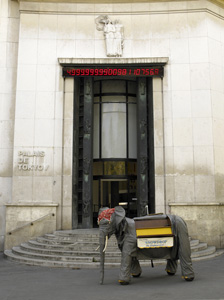 Peter Clare fashioned mechanical elephant almost life-size average specimen of the Indian breed, moved her legs, which raises the trunk, with a twitching leatherette skin folds. He has done this thing, after City Council has not kept its promise to bring urban children at Christmas this elephant from the zoo. Alas, the price of an elephant stood up, and the mayor was forced to explain to distraught children, that the city can not afford such waste of resources. Childcare unlocked the creative potential of Clare.
Jeremy Deller (Palais de Tokyo – Art Archive) said "this thing impressed not only by its "Victorian futurism", she performed as proof that spent thousands of hours, but not thousands of banknotes, and it is – a labor of love."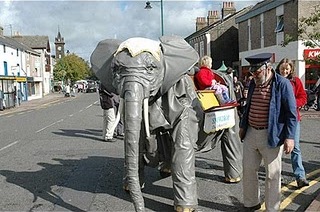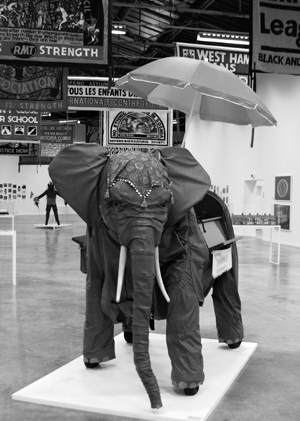 Click on the play button.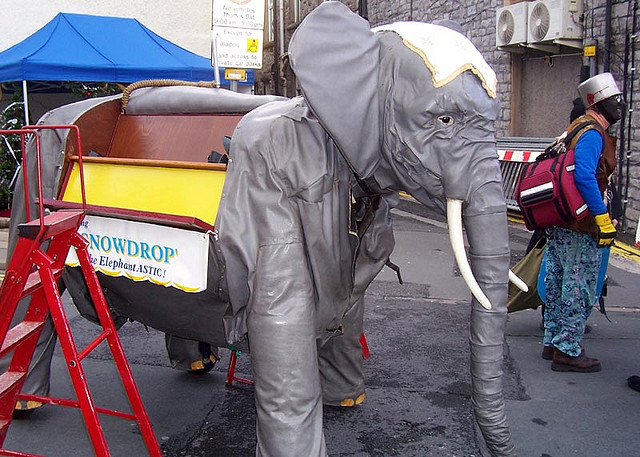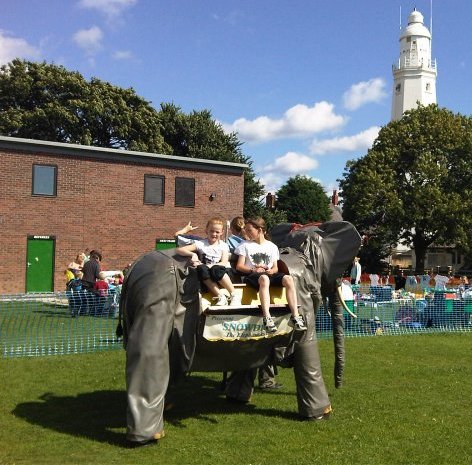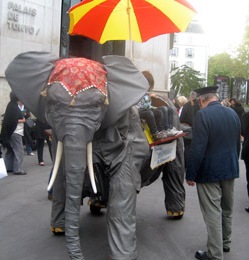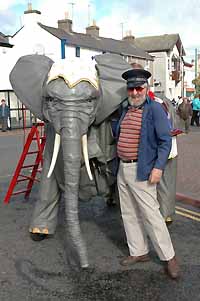 ---
Tags: 1999, British, Mechanical Elephant, Peter Clare, Walking machine