1994 – Profi Bionic – Fischertechnik (German)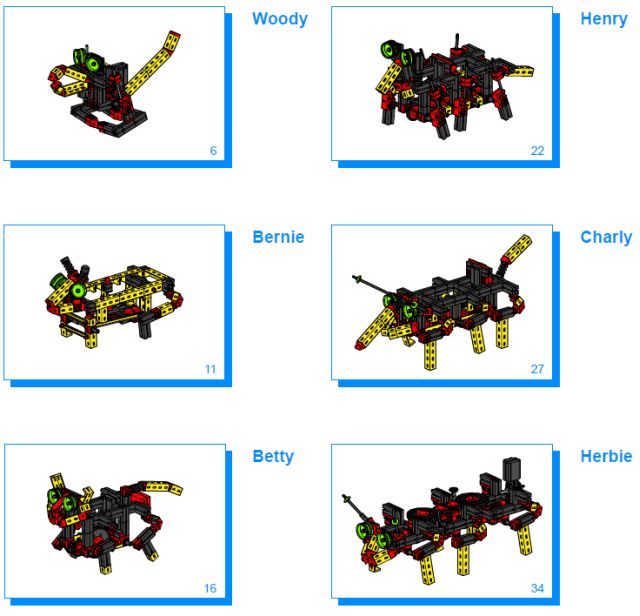 The 6 models one can construct with this set.
Source: Profi Instruction pdf here.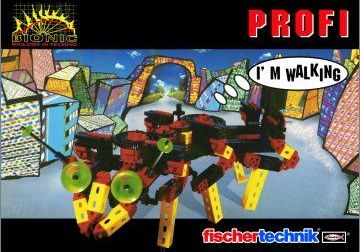 Box cover.
Source: Fischertechnik Online Museum here.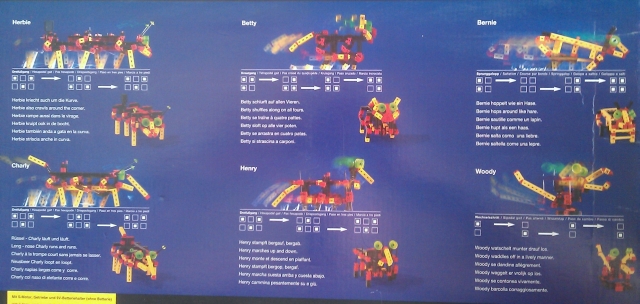 The gait pattern for each of the models.
---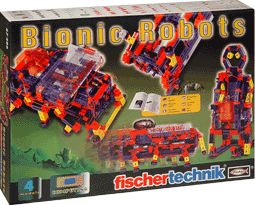 (Google translation from German)
The new computing box 'Bionic Robots' builds on the 1994 PROFI ' I'm walking' set . New in this case is that the models built so now the "catch curve", should read: they do not only run straight. By driving two power motors, the robot with 6 and 4 legs can not only forward and backward, but also to the left and right. But they also need a little brain in the form of INTELLIGENT INTERFACE, which is loaded with LLWin programs. Then take the machine running the true environment through various sensors.
The neologism "Bionic" is derived from the words "biological" and "Technic" composed and can perhaps with "art from nature" rewrite. It will not only learn the machine running, other solutions can be found by observing nature. The best known example is probably currently the self-cleaning surface coatings, modeled on the lotus leaf.
4 Models over 300 parts
See mpg here.
---
Tags: 1994, Bionic Robots, Fischertechnik, Fischertechnik Profi Bionic, German, Walking machine, Walking models