1990 – Iron Mule Train – Revisited by D.J. Todd (American)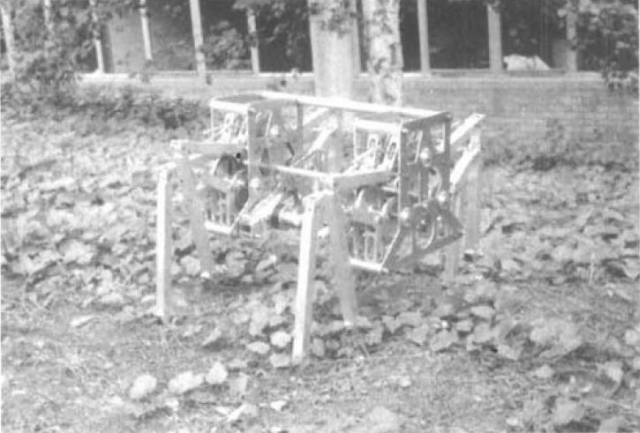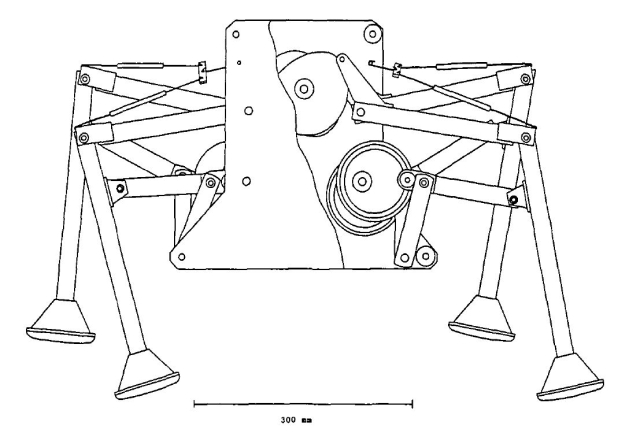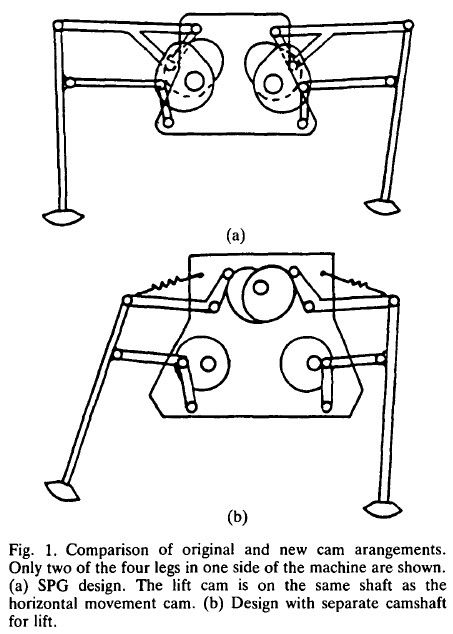 ---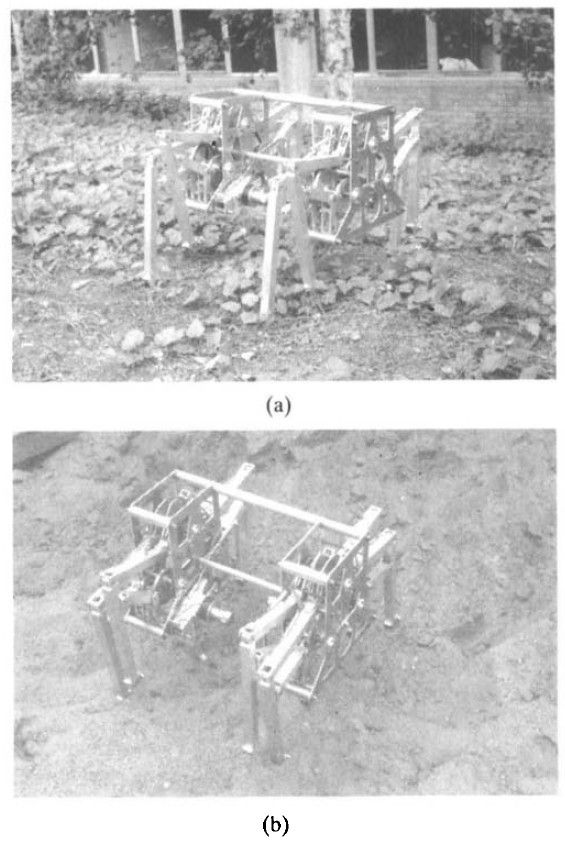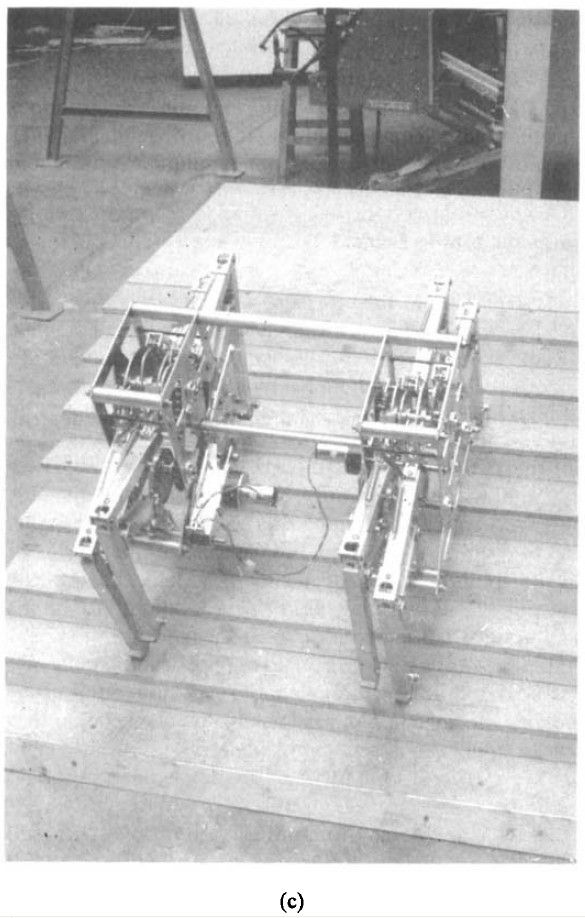 ---
Todd's paper is very readable. See pdf here.
Note that although referred to as a "train", Todd appears to have only built one. So the original "train" aspects have been lost. Its interesting to note that "BigDog" does have the concept for a "train", where the lead dog follows its human master, and other 'dogs' can follow behind each other.
See Morrison's original Iron Mule Train here.
---
Tags: 1990, American, D.J. Todd, Iron Mule Train, R. A. Morrison, Walking machine, Walking Vehicle