1987-88 – "First-Step" Quadruped Walking Machine – David Buckley (British)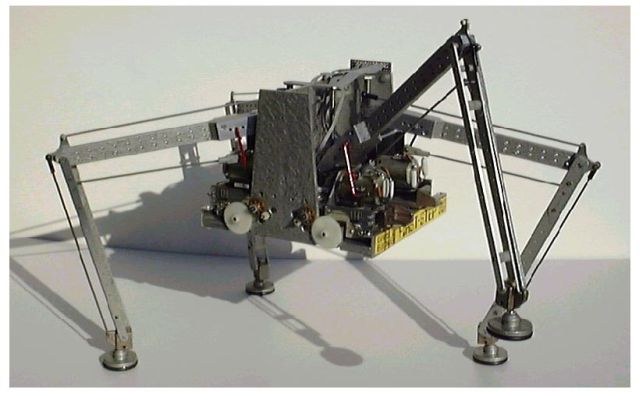 First-Step by David Buckley September 1987

Four Legged Walking Robot, uses 3-D pantograph arrangement to produce a gravitationally decoupled leg mechanism similar to that used by Shigeo Hirose, A Study of Design and Control of a Quadruped Walking Vehicle, The International Journal of Robotics Research, Vol 3, No. 2, 1984.
Won a Silver medal at the 1988 Model Engineer Exhibition.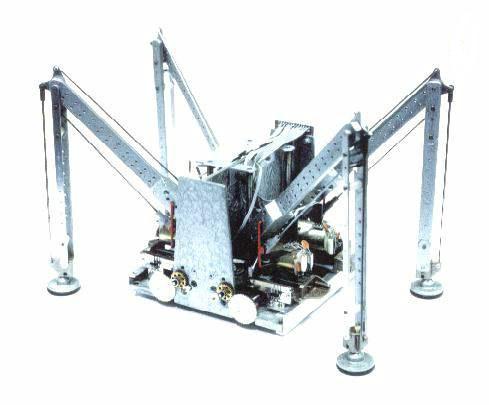 Photograph – Scale Models International, April 1988, p207.
Design and building started September 1987.
Size – body about 6" * 6" * 6", leggs extend to about 15" * 15".
Operational area – 4ft * 2ft plus host computer.
First-Step was Britain's first electrically powered advanced walking robot. (Britain's only other [circa 1987] 'walker' had six pneumatically powered legs.)
See David's page on First-Step here for the complete story.
---
Tags: 1987, 4-leggeg walking machine, British, David Buckley, First-Step, Quadruped Walking Machine, Walking machine