1985 – "NMIIIA" Hexapod Manned Rover – (Russian)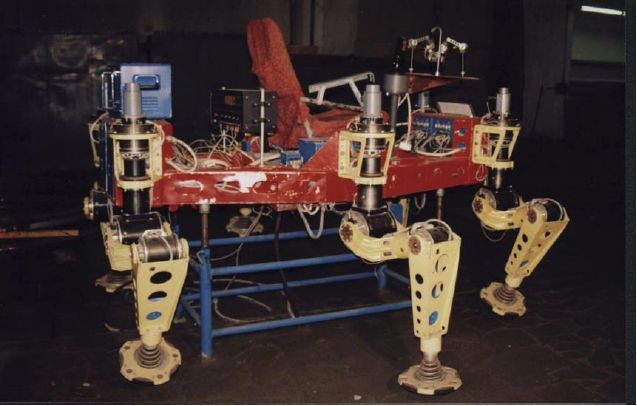 See a few seconds of "NMIIIA" in operation in the above Walking Machine compilation video.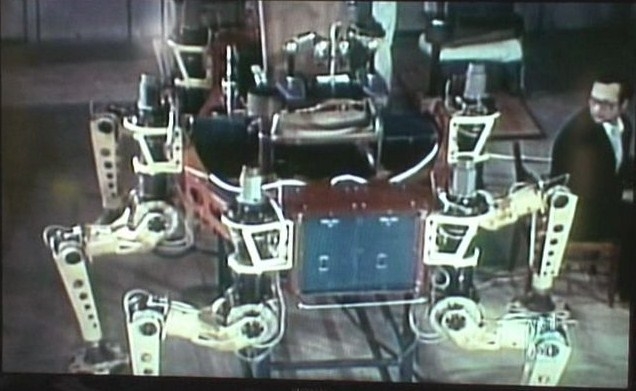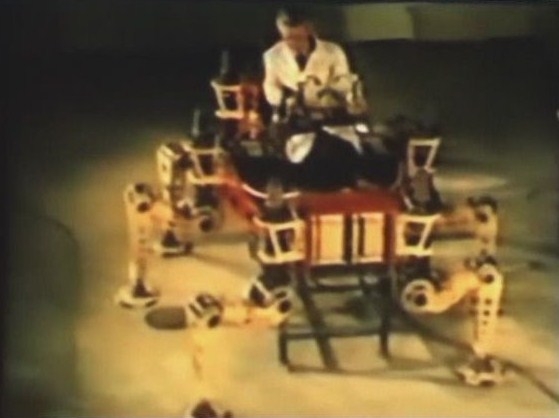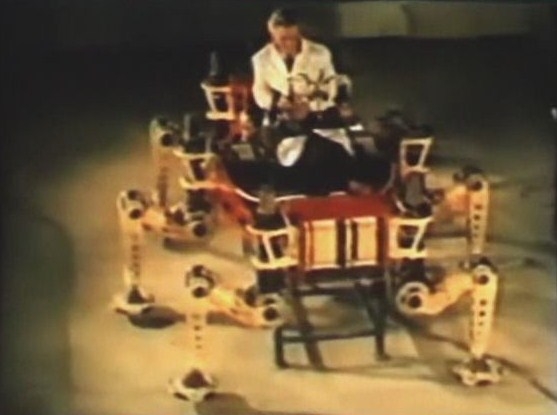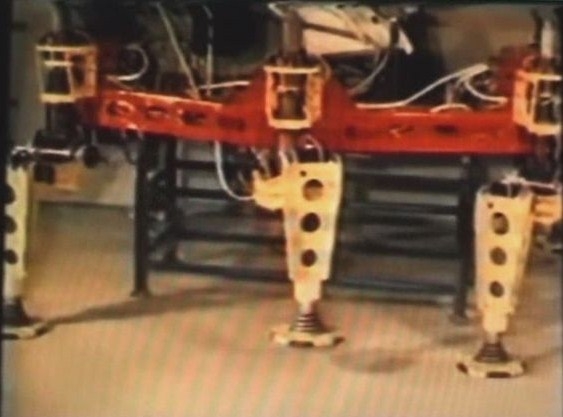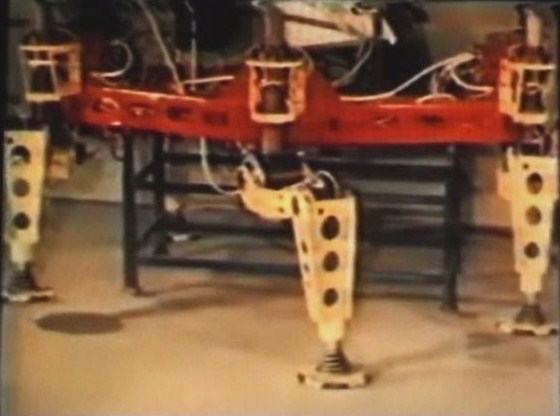 ---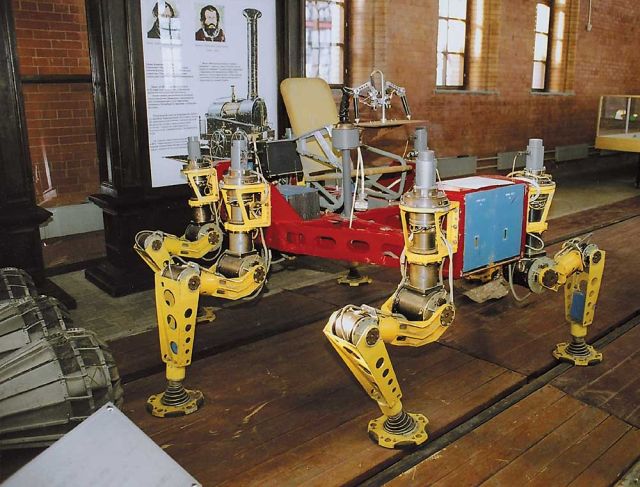 As it exists today in Volga city of Togliatti is widely known as the birthplace of "Lada" and "LAD". But there is another interesting attraction, which we know not all – the Technical Museum of AvtoVAZ (Технический музей ОАО «АвтоВАЗ»).
---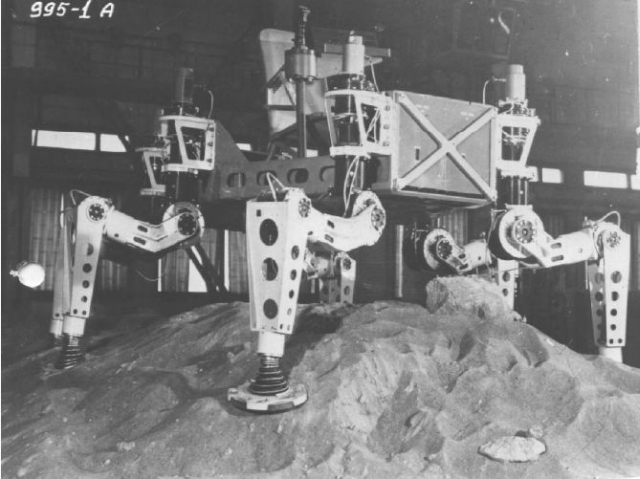 "NMIIIA" six-leg walking running mock-up (1985)
The running mock-up was created for debugging of the walking propulsive device and control system. The computer control system, "sensation" system, round-up- information system, driver place. Hinges of mechanisms for "leg" transfer, "thigh" bending have electromechanical drives.
The driver, whose seat is located in the center, moved the three-link bar mechanism, copying in miniature one of three pairs of legs the machine. А real leg repeating all these movements. In addition to manual control, provided was computational and control system equipped with a joystick.
Mass……………………………750 kg
Load-carrying capacity…………80 kg
Travel speed…………………….0.7 km/h
Step length………………..…….2 m
---
Tags: "NMIIIA" Hexapod Manned Rover, 1985, Russian, Six-legged Hydraulic Walker, Six-Legged Walking Machine