1981 – "Joggercycle" Hybrid Walking Bicycle – (Japanese)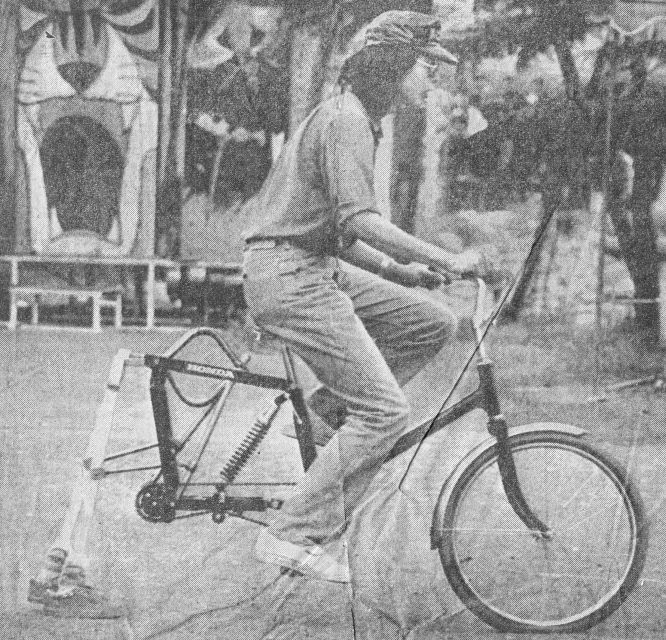 "Bicycle built for shoe"
Oct (19th?), 1981
Tokyo, Mon. – On your bike – and run!
This ingenious contraption, being driven by a Japanese inventor, is a joggercycle. Pedal power drives a pair of running shoes through a mechanical linkage. The joggercycle reached the finals of a Japanese industrial firm's [RH-Honda] idea contest.
---
Tags: 1981, HPV, Human Powered Vehicle, Japanese, Joggercycle, Walking machine