1980c – "PoCo" the Mechanical Elephant – Post Code (British)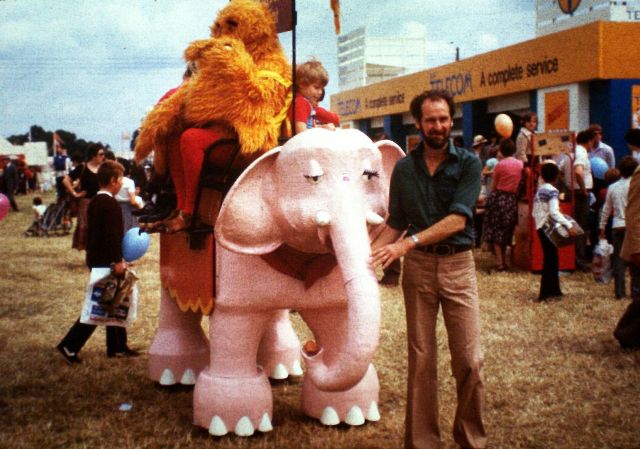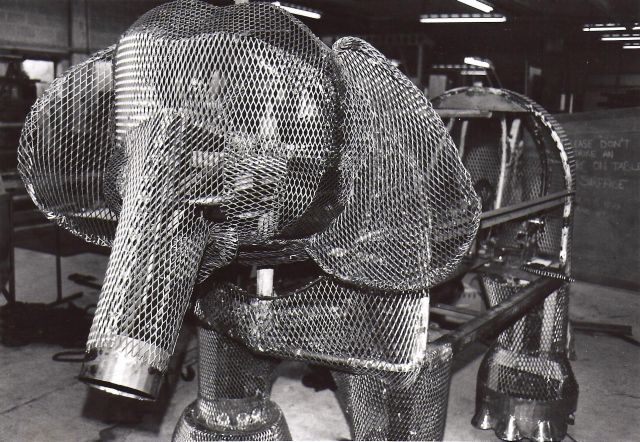 Mr Eric Smith was contacted by the Postal Code officer to build an elephant for them, but he recommended Luneside Engineering to build one. Possibly the image above is the next generation elephant being built at Luneside Engineering in Halton, Lancaster.
---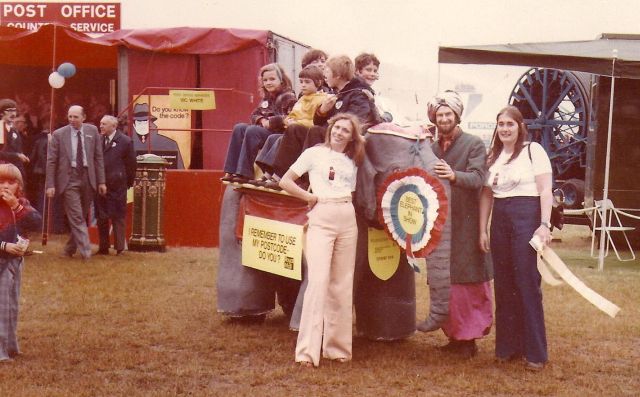 The original PoCo mechanical elephant.
All above photo's courtesy Larry Gavette.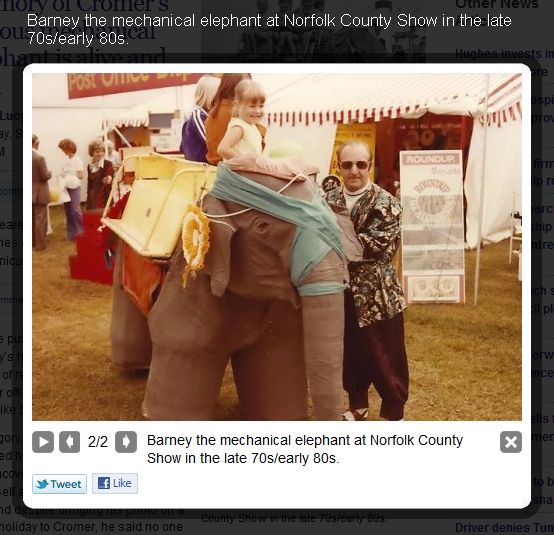 This elephant was rented out by a school. It has the plate saying "MADE BY F. SMITH & SON, KING STREET, MORECAMBE".
---
Tags: Amusement Ride, Mechanical Elephant, PoCo the Mechanical Elephant, Walking machine