1980 – AT-AT (Star Wars) – Joe Johnston (American)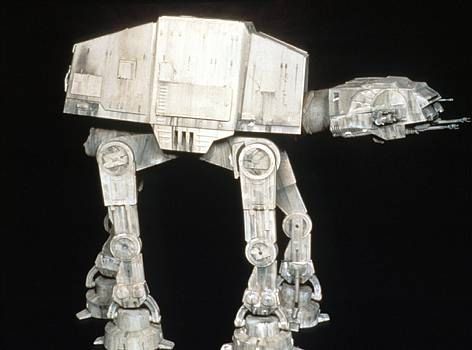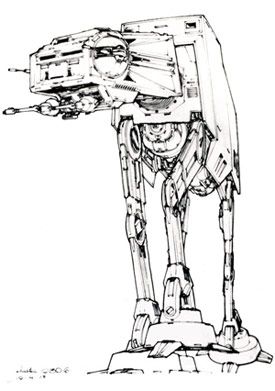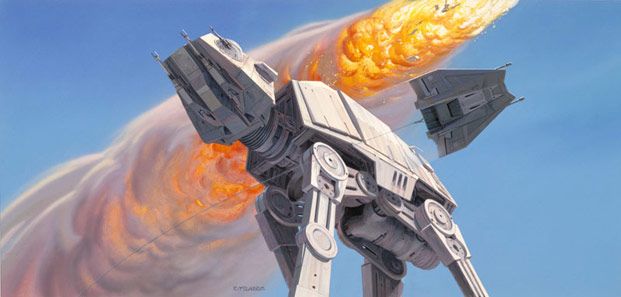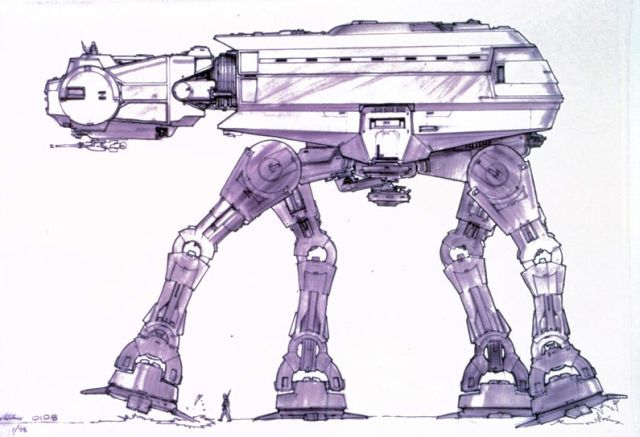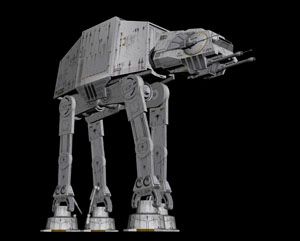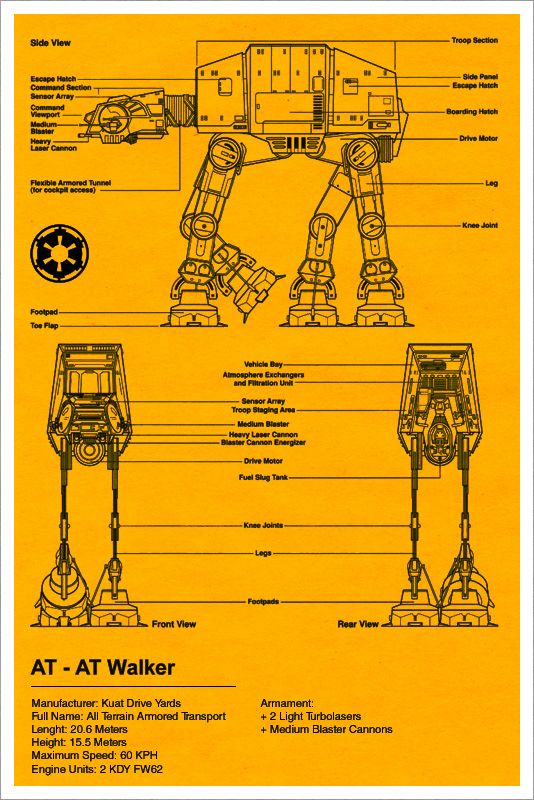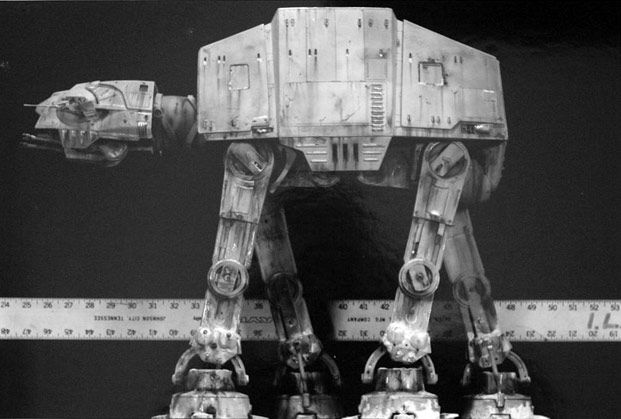 ---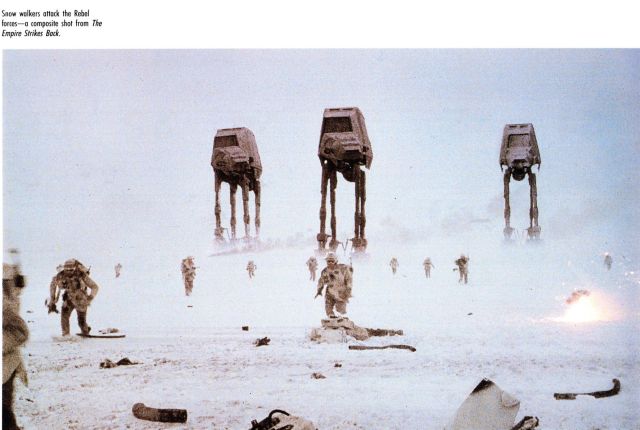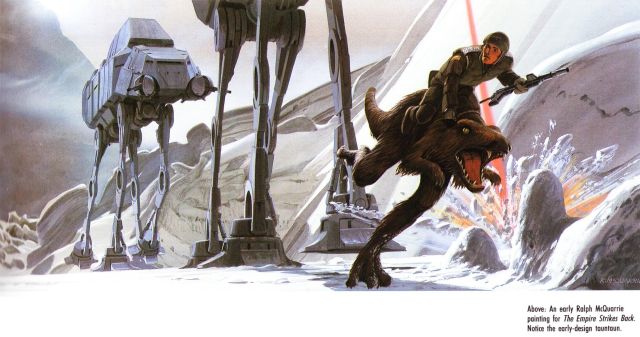 The images here from the book "Industrial Light & Magic".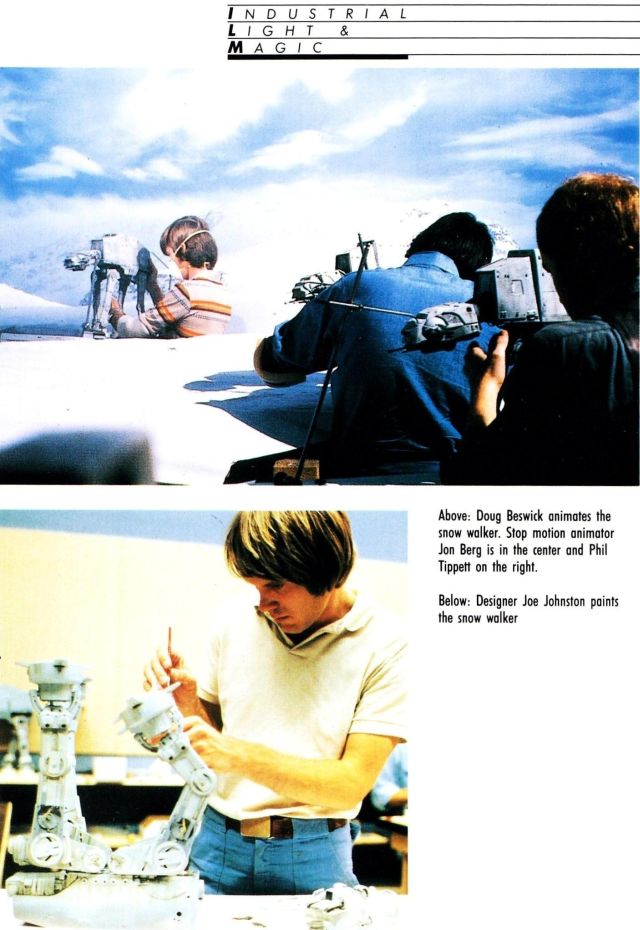 I located this interview given by Joe Johnston, who worked for ILM during the production of Star Wars.
BTL = Below The Line
Former Industrial Light and Magic art director Joe Johnston became a feature film director over 20 years ago when he came aboard Honey, I Shrunk the Kids and has not looked back.
BTL: What aspect of being the Industrial Light and Magic art director informed your career as a film director?

Johnston: I was the storyboard guy on all three Star Wars films with help from my guys in the art department. It was being able to go into the cutting room with George Lucas to do storyboards to alter these sequences. We'd need a new board for this moment. I'd ask why, and he'd explain it. He was not only generous with his knowledge. It was like being in an intense one-on-one film school. That was more responsible for me getting into directing. He started letting me direct second unit in the mid '80s. Then I went to USC for a year. It was the input with George in the cutting room that inspired me to want to be a director.

BTL: What were your proudest moments from your time at ILM?

Johnston: Even though I was art director, what we were mostly doing was designing spaceships, with some environments, costumes and creatures. George would come to us and say, we need a vehicle that transports the Imperial troopers from their landing site to the rebel base. We would do drawings. George had three rubber stamps – wonderful, Ok and not OK. We came up with the snow walker. That is my favorite of all the designs that I did. On Star Wars it was me and Ralph McQuarrie at home doing illustrations. The X-Wing, Y-Wing and Millennium Falcon were my design. Empire was my most rewarding. The snow walkers were from a brochure by Syd Mead for US Steel of these walking trucks going through the snow – we turned them into walking tanks.
---
See Syd Mead's original concept here.
---
Tags: 1980, All Terrain Attack Vehicle, American, AT-AT, Gigantic Walking Machine, Imperial Walker, Joe Johnston, Snow Walker, Star Wars, The Empire Strikes Back, Walking machine