1979 – "Meccanoids" Meccano Kit – (British)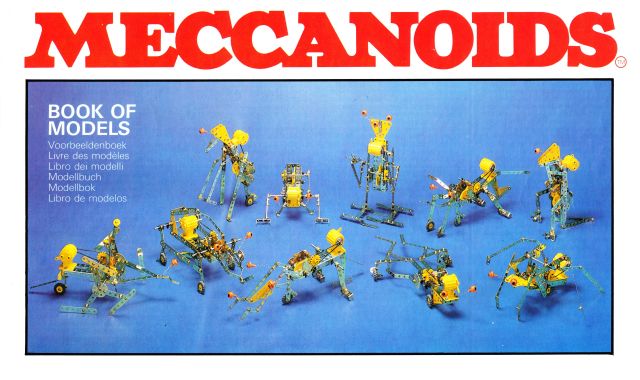 Meccano put out a robot models kit called "Meccanoids" in 1979, with instructions and parts for any of 10 models.
See Instruction booklet pdf here.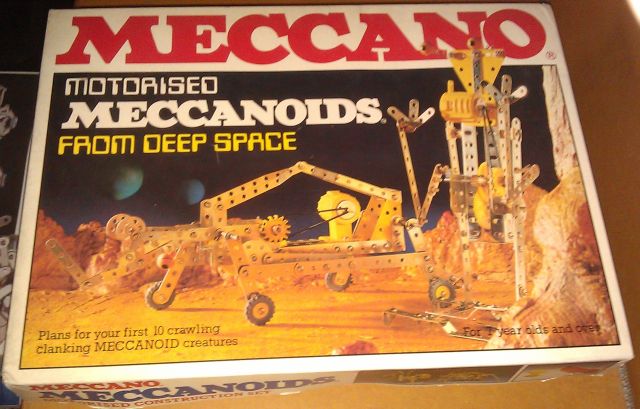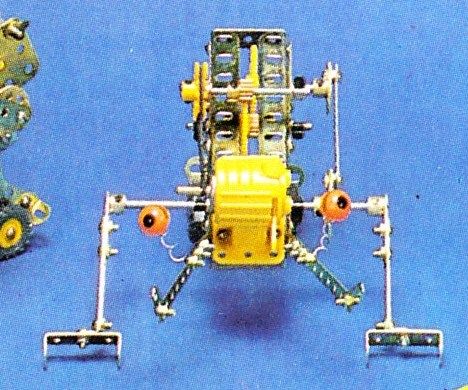 Venusian Desert Bug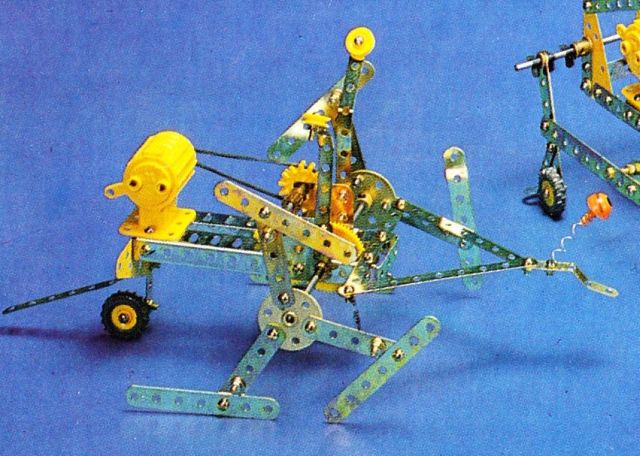 Sirus Stroller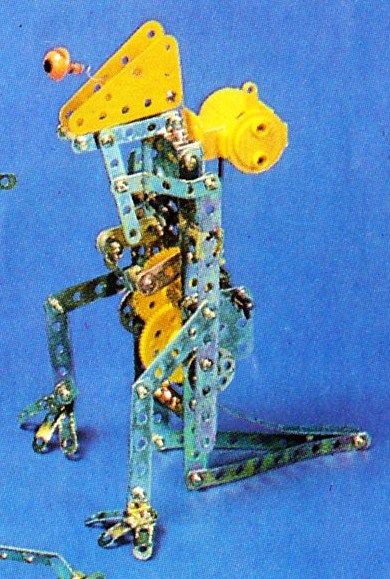 Saturn Dinosaur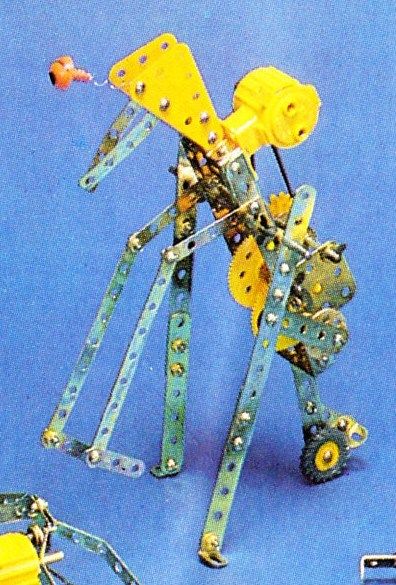 Martian Mantis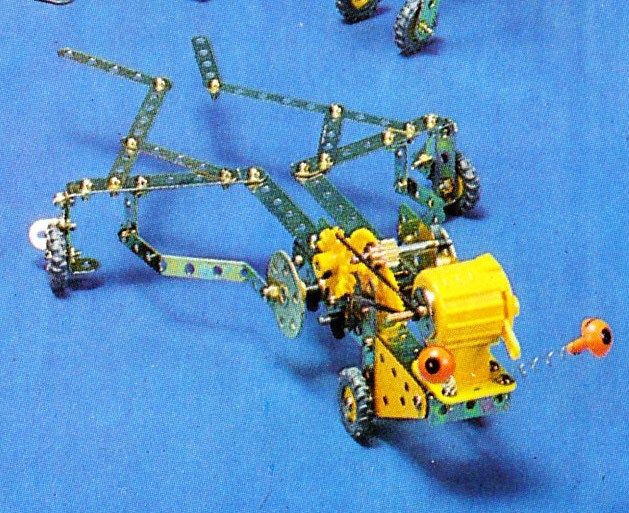 Space Skate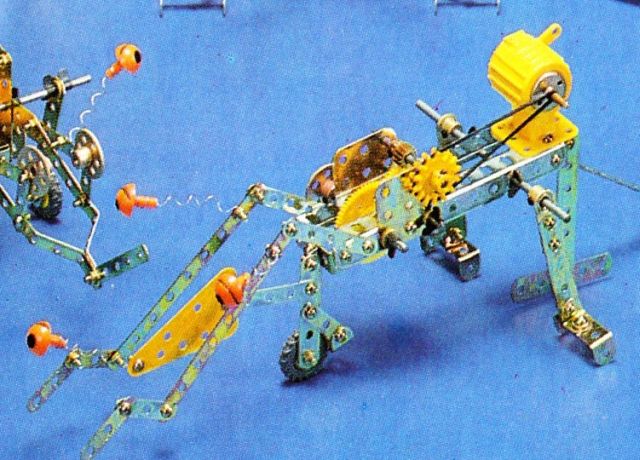 Lunar Lurcher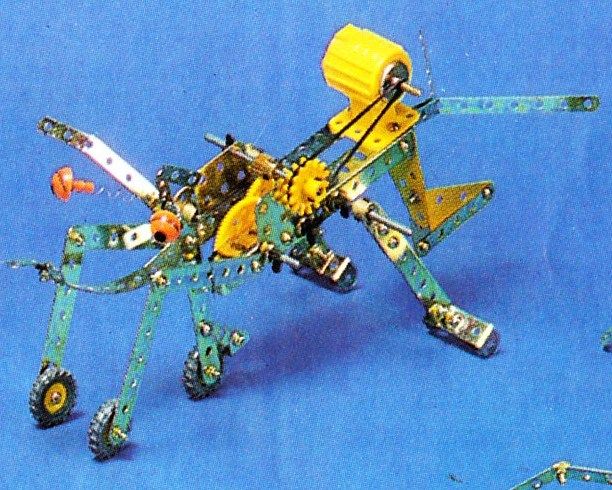 Mercurian Creeper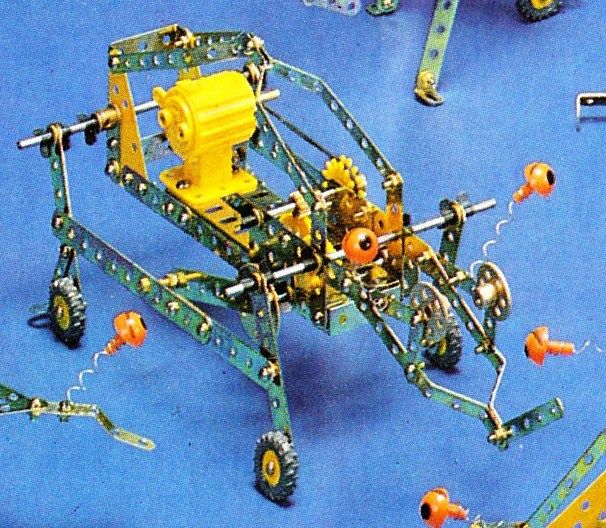 Uranian Rhino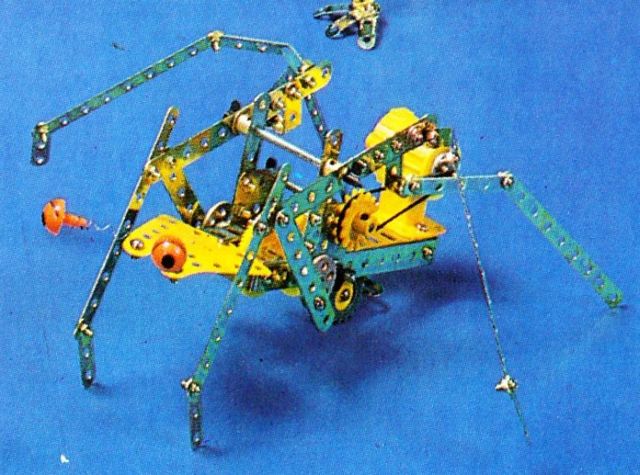 Cosmic Spider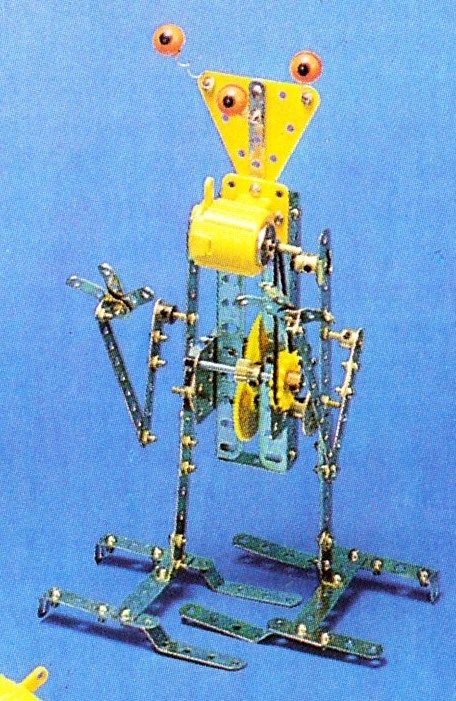 Cyborg Robot
---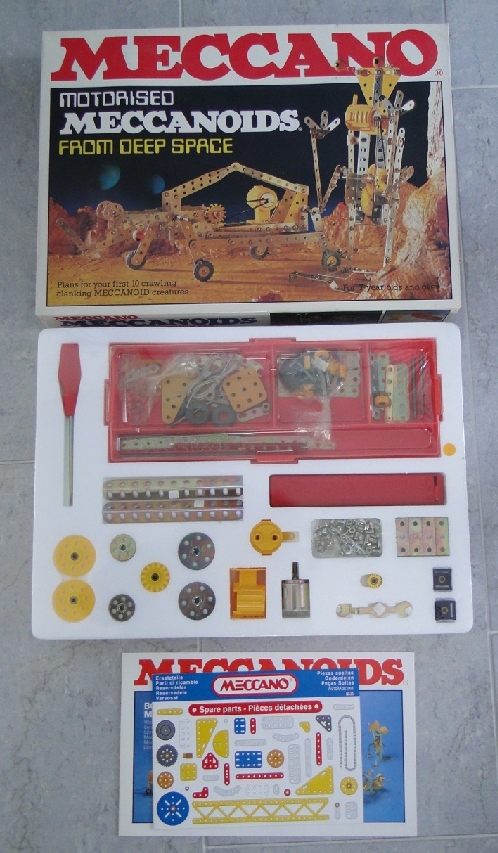 ---
Comments from some Meccano Men :
"Then there are the Meccanoids – nice models, but Bert Love was very critical of them. He thought that the gearing was wrong and that the feet were badly designed. He wrote an article on them – was it in an early Constructor Quarterly? -showing one of them rebuilt."

"Roger Hall presented a model from the manual for the Meccanoids set of the late 1970s. To make it move along without falling over, Roger followed the advice of Bert Love and substituted a 60:15 gear pair for the 57:19 pair that would have been supplied in the original set. (The models were originally designed to use the 60:15 pair, but typical of the disorganisation of Meccano Ltd just before its demise the correct pair was unavailable so they used the 57:19 pair – with disastrous results for the operation of the model!)"
---
Does anyone know of the Meccano employee who designed this kit?
---
Tags: 1979, British, Erector, Meccano, Meccano Models, Meccanoids, Walking machine, walking robot