1977c – Hybrid Walking Cart – I. Lyagusha (Soviet)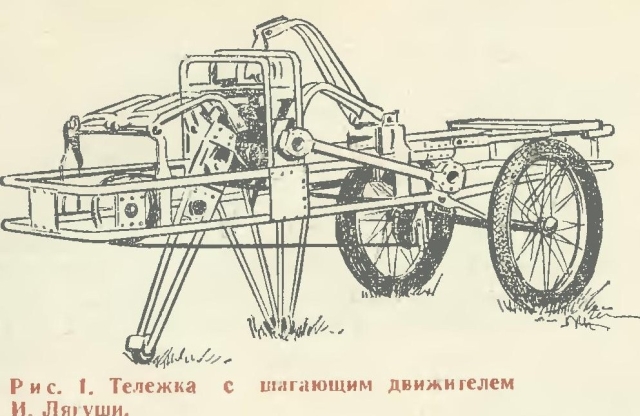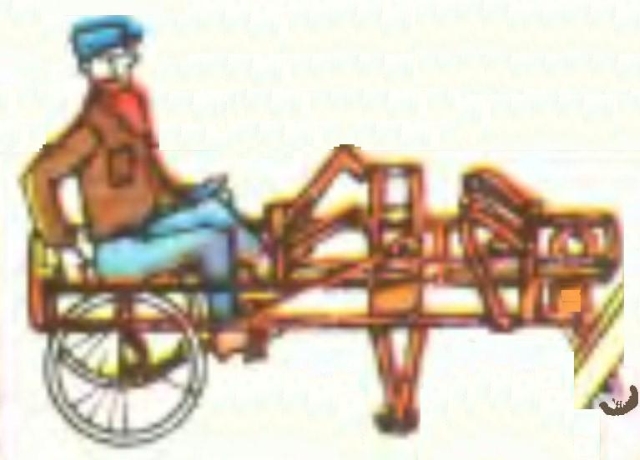 The construction of passenger carts walking beam engine of the Soviet inventor I. Lyagusha from Lysychansk (Fig. 1) is programmed more complex trajectory of the 'legs', which is based on t? kzhe is oval. These walking machine with a pre-laid in them the program of the movement "legs" go blind, not adapting to the conditions of the area, and can move only on smooth roads or under certain conditions.
I have very little information on this Russian HPV Walking Cart. Published in a 1972 Russian Hobby magazine "MK".
---
Tags: 1977, Human Powered Vehicle, Human Powered Walking Machine, Hybrid walking vehicle, I. Lyagusha, Russian, Soviet