1968 – Iron Mule Train – R. A. Morrison (American)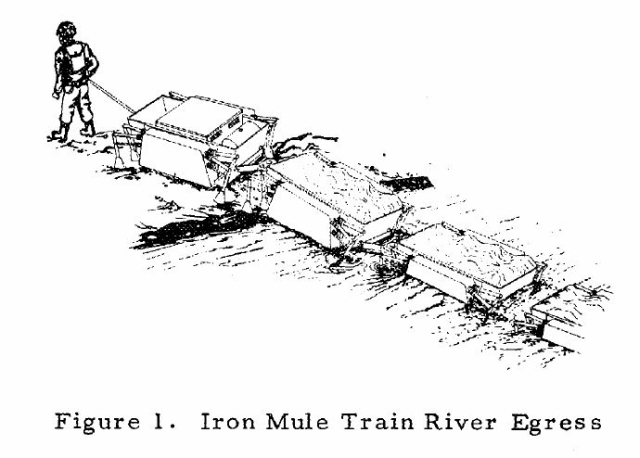 Although referred to as the "Iron Mule Train", only one carriage was built for test purposes. I believe it was Frank Tinsley's original idea in extending Space General's original Moonwalker that inspired Morrison into promoting this third variant (the other being the Moonwalker disability walker after NASA's cancellation of the earlier unmanned moon rover programme.) D.J. Todd revised the idea later in 1990, still calling it a "Iron Mule Train", when only one unit was envisaged, losing its original purpose and intention somewhat.
DARPA renewed the idea around 2000, when Boston Dynamics received funding to build an "rough-terrain walker" which was later called "BigDog".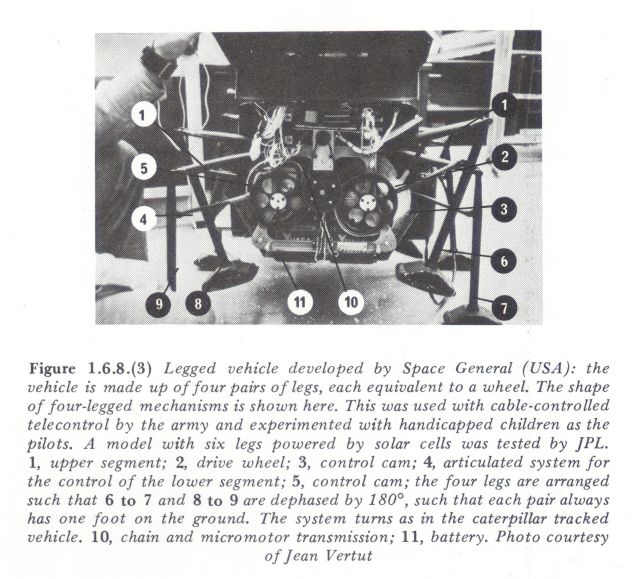 Note: Previous machinations of this walking machine were developed for Space General Corporation. There is a name change to Space Division, Aerojet General Corporation.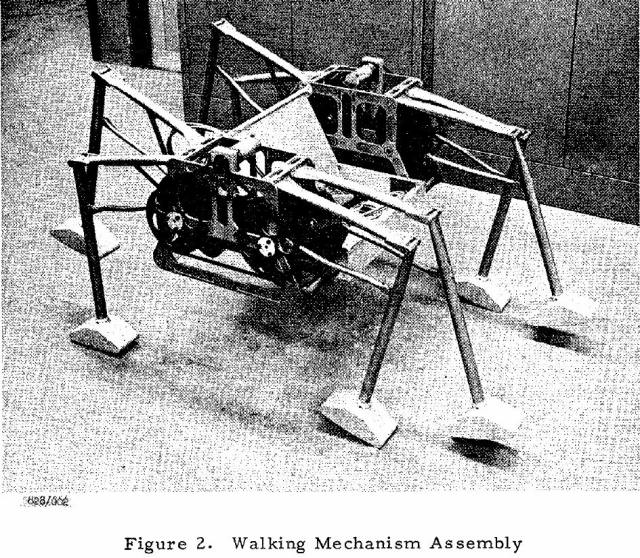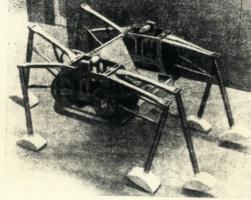 How the "Iron Mule" appears in other documents.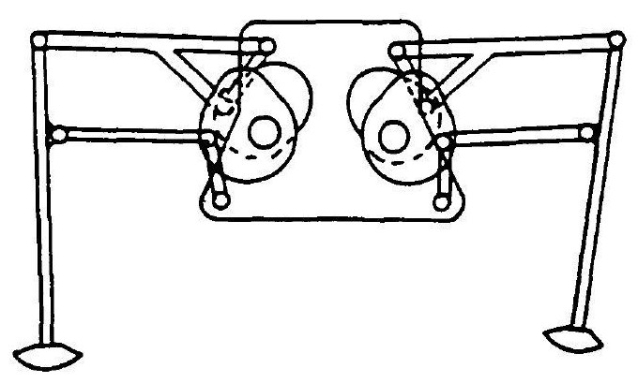 Diagram of the cam and lever arrangement for one pair of legs. Each side has two pairs of legs.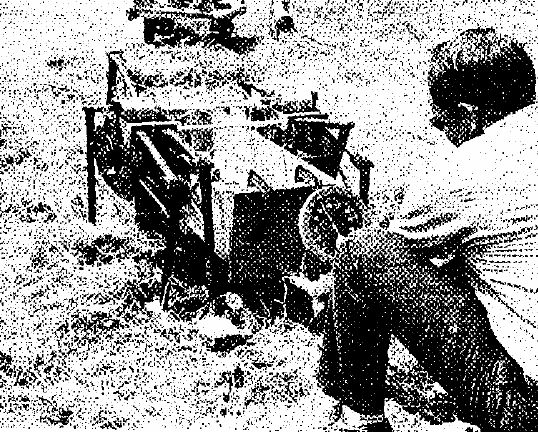 The test walker undergoing soil tests. The addition of a person in the image also gives us a comparison of its size
Tags: 1968, Aerojet-General Corporation - Space Division, Al Morrison, BigDog, Boston Dynamics, Iron Mule Train, R. A. Morrison, Walking machine, Walking Vehicle