1965 – Meccano Walking Horse and Chariot – Andreas Konkoly (Hungarian)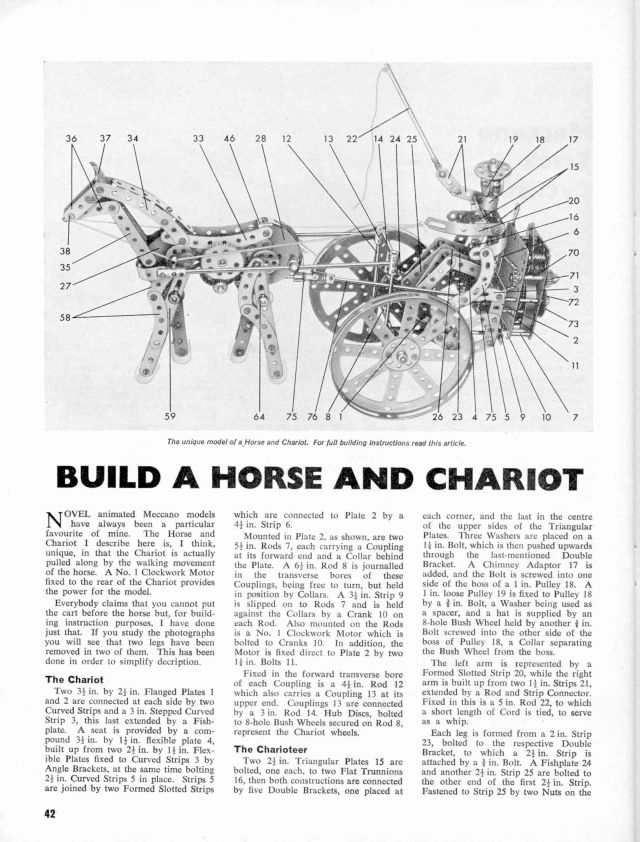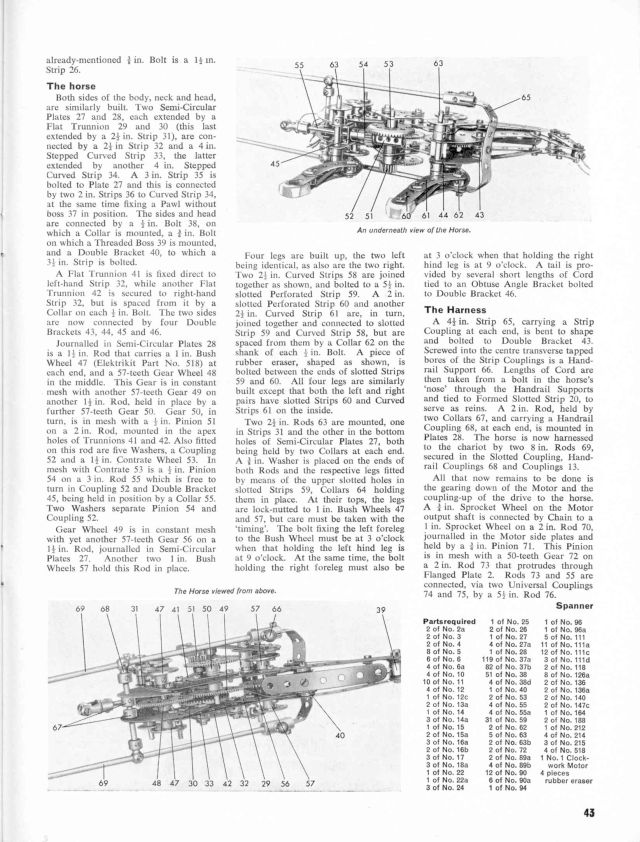 Source: Meccano Magazine, March 1965
…Since then, we have featured examples of his skill at fairly regular intervals in the M.M., one model which I personally remember very well being a Walking Horse and Chariot which was described in a 1965 issue. In fact, Mr. Konkoly himself said of this model recently, "Although I later built bigger, or more attractive, or perhaps better models, I nevertheless consider this model the chief work of my Meccano activities". It took him two years to perfect, but I [Ed] remember that the result was well worth the effort.
Source: Mecanno Magazine, June 1972
---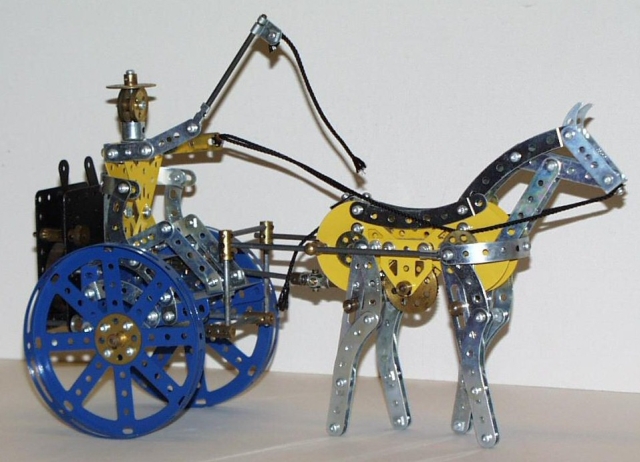 Image by Charlie Pack.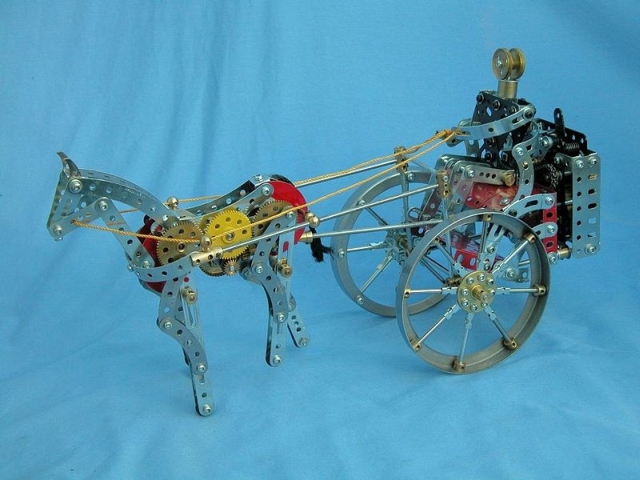 Model by S. Tokarski.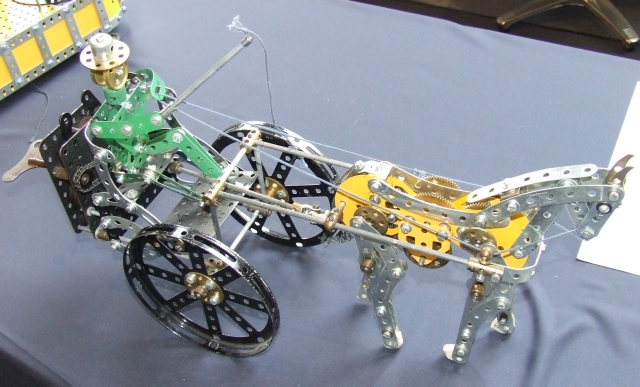 Model by Chris Shute.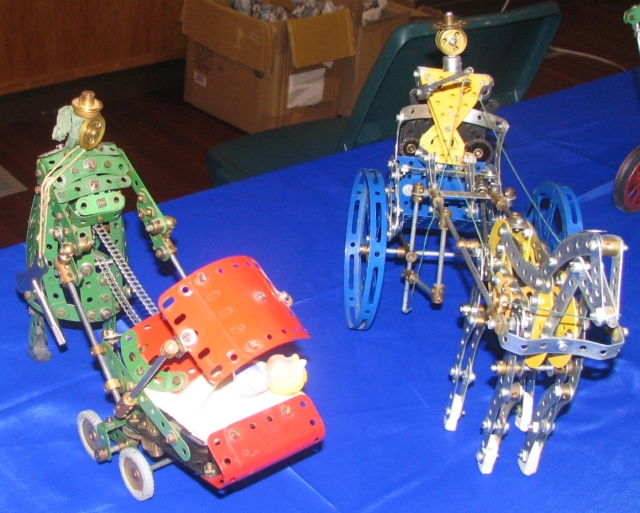 Models by John Hanson, includes the walking Nurse with Pram on the left..
---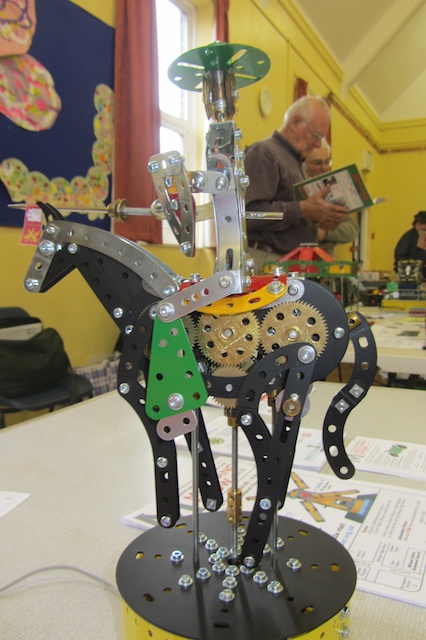 The Horse with mounted Spanish Night.
---
Tags: 1965, Andreas Konkoly, Hungarian, Meccano, Meccano Models, Walking Horse, Walking machine, Walking machine models