1964 – "Tree Stomper" – Robert G. LeTourneau (American)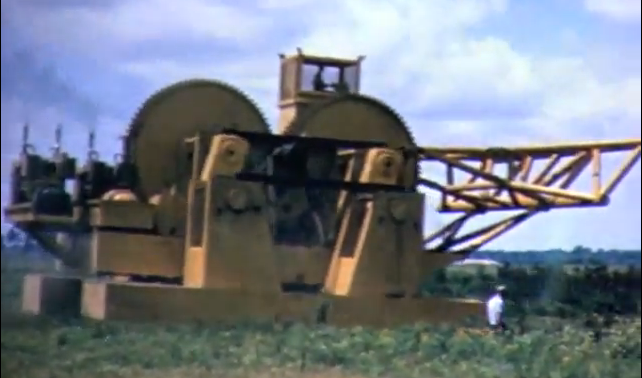 LeTourneau Tree Stomper Model 6-110 of 1964 was a walking vehicle of the same principle of walking draglines. It was used for land clearing job in Dare Country, North Carolina. 120 t, 475 hp Detroit Diesel.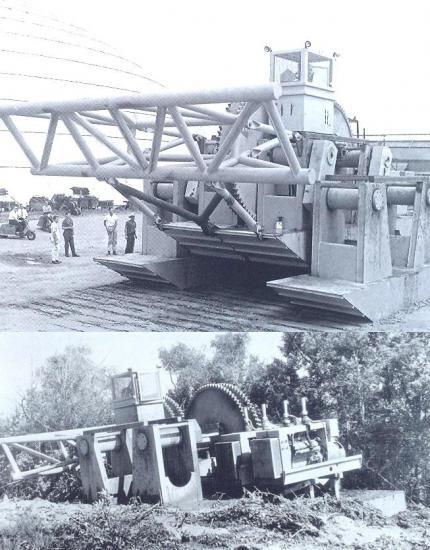 Upper picture from the book 'R.G. LeTourneau Heavy Equipment' by Eric Orleman, Iconografix, 2008. Lower pict. From book 'The LeTourneau Legend' by Philip G. Gowenlock, Paddington Publications Pty. Ltd, 1996.
[Source: Unusual Off-Road Vehicles]
It's advantage, over other tree crushers, was that the outside feet/pontoons would essentially "float", making it more useful in marshy or wet conditions/situations.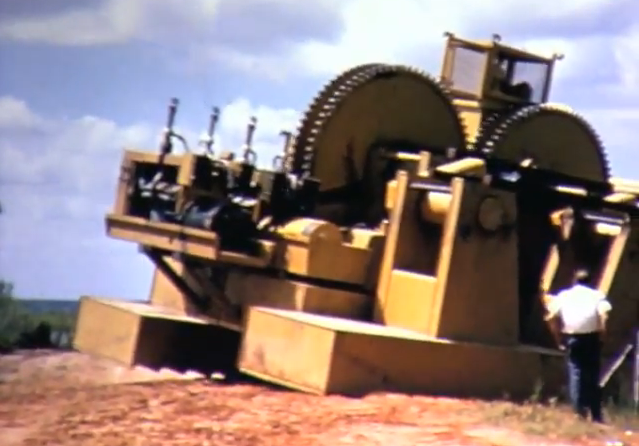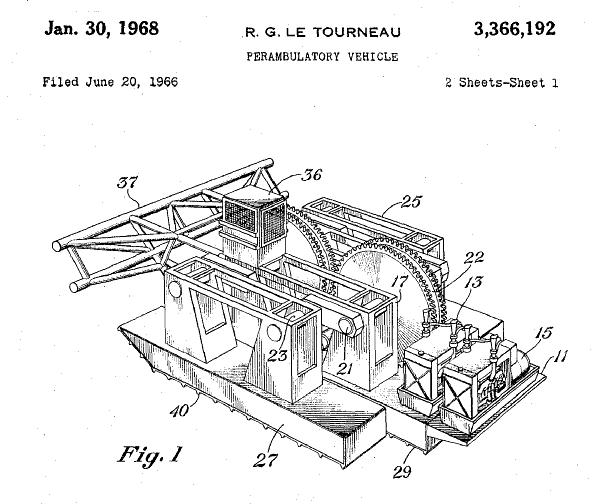 LeTourneau Tree Stomper Walking vehicle – see full patent here.
Patent number: 3366192
Filing date: Jun 20, 1966
Issue date: Jan 30, 1968
---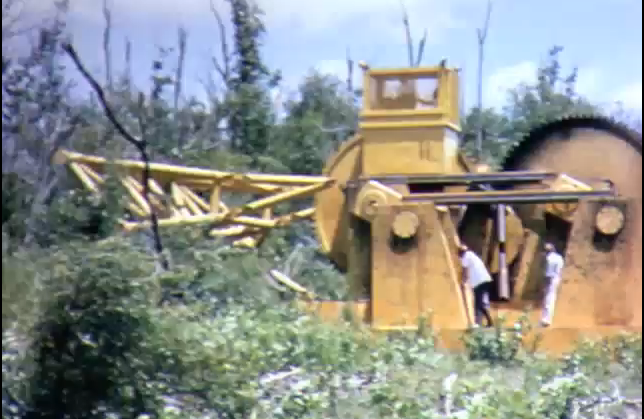 Ride the Machine! – although I suspect the driver couldn't sustain the heavy bumping for long.
---
Tags: 1964, R. G. Le Tourneau, RG LeTourneau, Robert G. Le Tourneau, Robot, Stomping Robot, Tree Stomper, Walking Dragline, Walking machine, Walking Tractor, Walking Vehicle