1962-64 – GE Pedipulator – Ralph Mosher (American)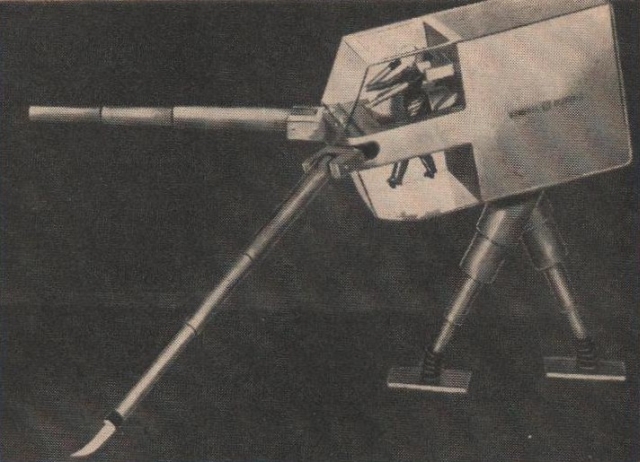 Concepts done 1962, test Pedipulator demonstrated in 1964. It was never completed as a poposal for a more useful quadruped was put forward and accepted (see here ).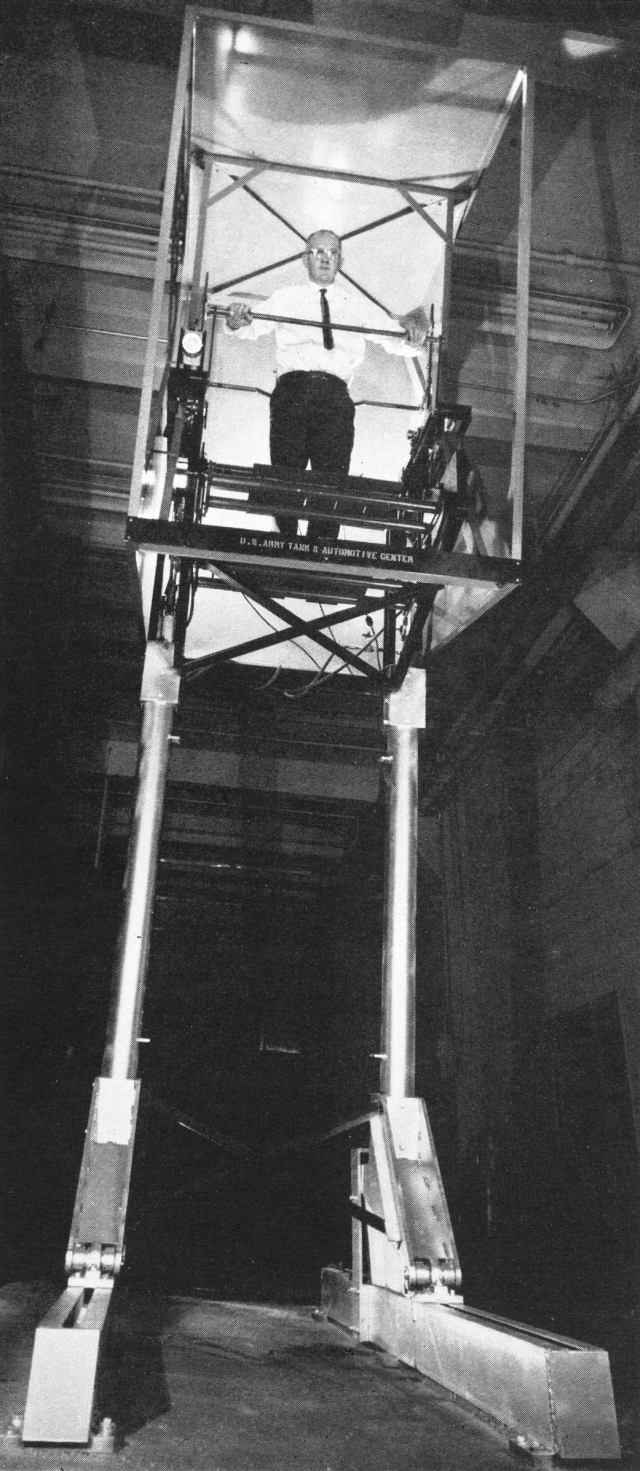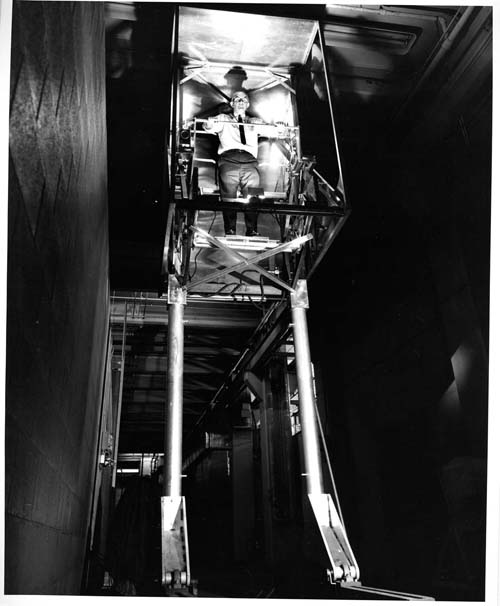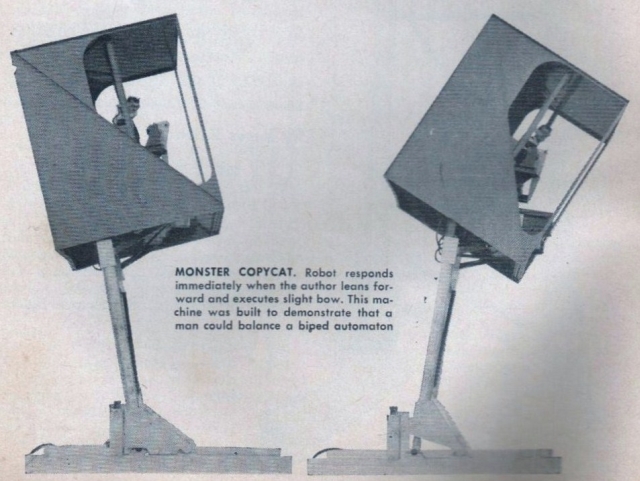 See Popular Mechanics Oct 1965 article here (pdf).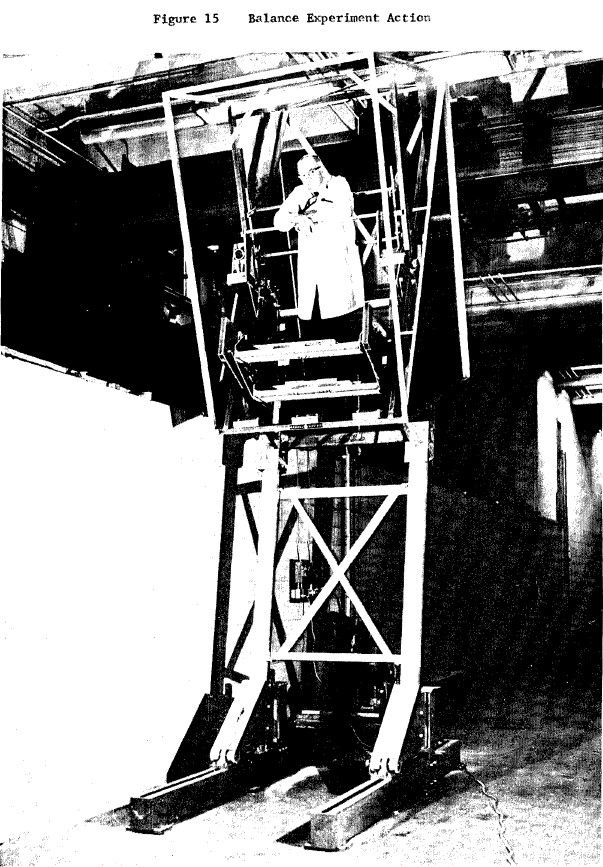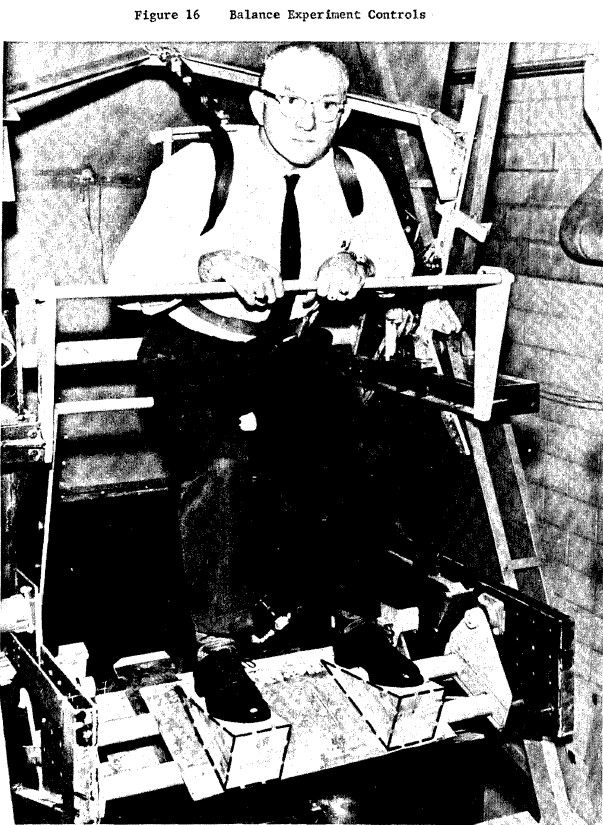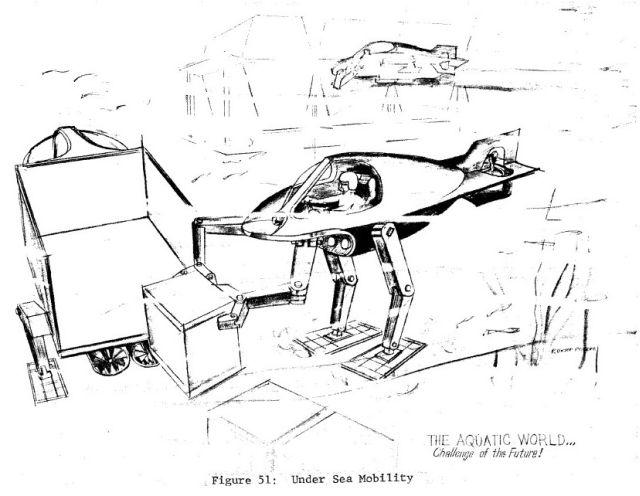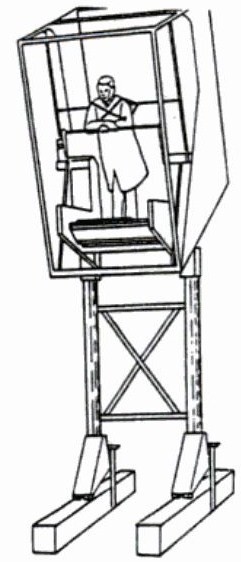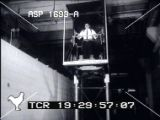 See video clip of Pedipulator here. The Gaumont video site is a pain to use. One must be registered (free). There is an English version. One registered (it can take a while to get confirmation email), log in, then enter "1966 22 31 NU" in the REFERENCE search field.
Update: one of my commenters reminds me that there is an easier to use film clip on British Pathe here.
WALKING MACHINE IN U.S.A.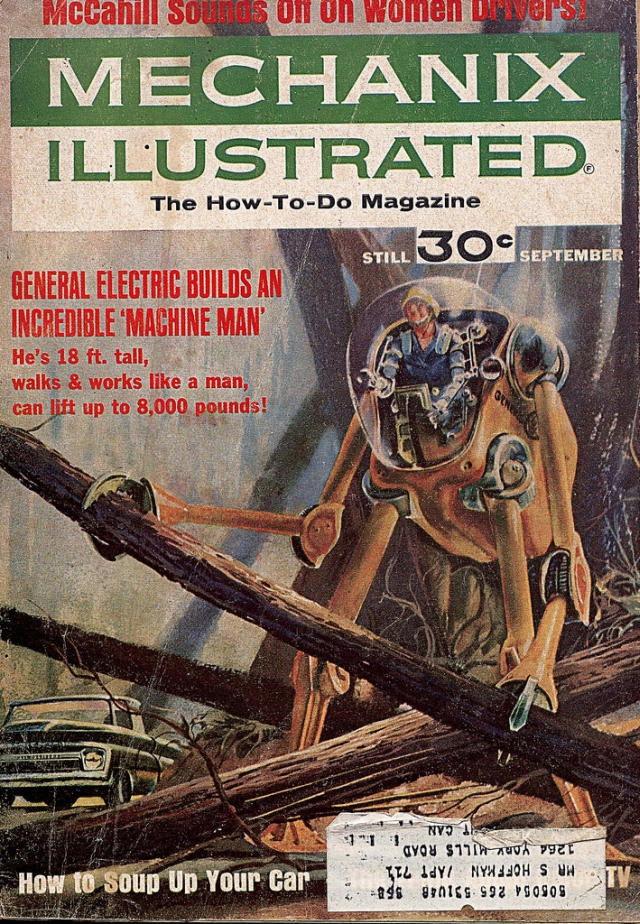 see Mechanix Illustrated Sept 1964 article here (pdf).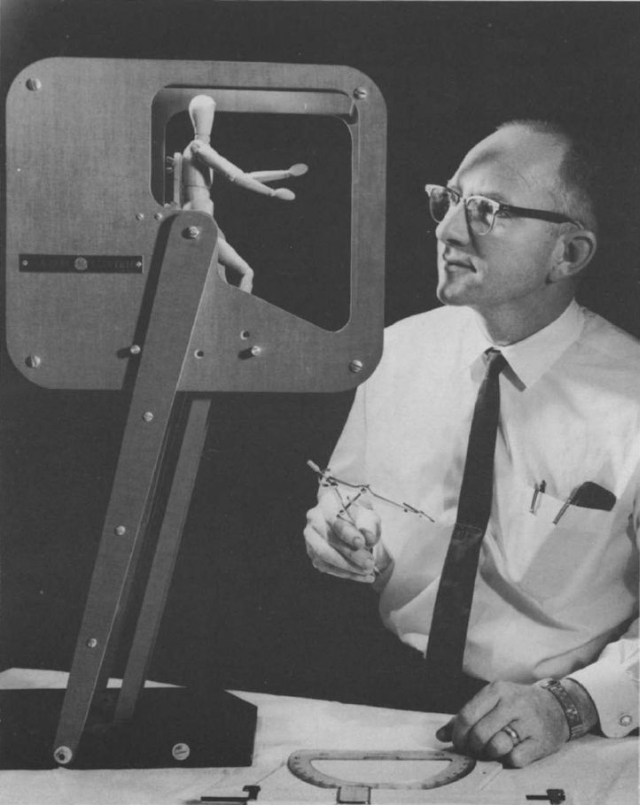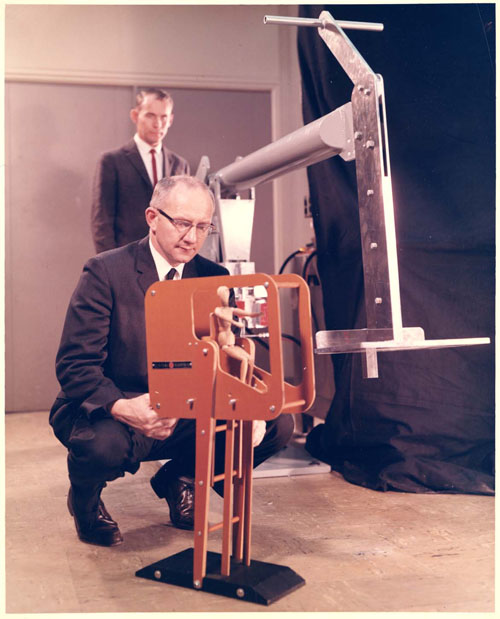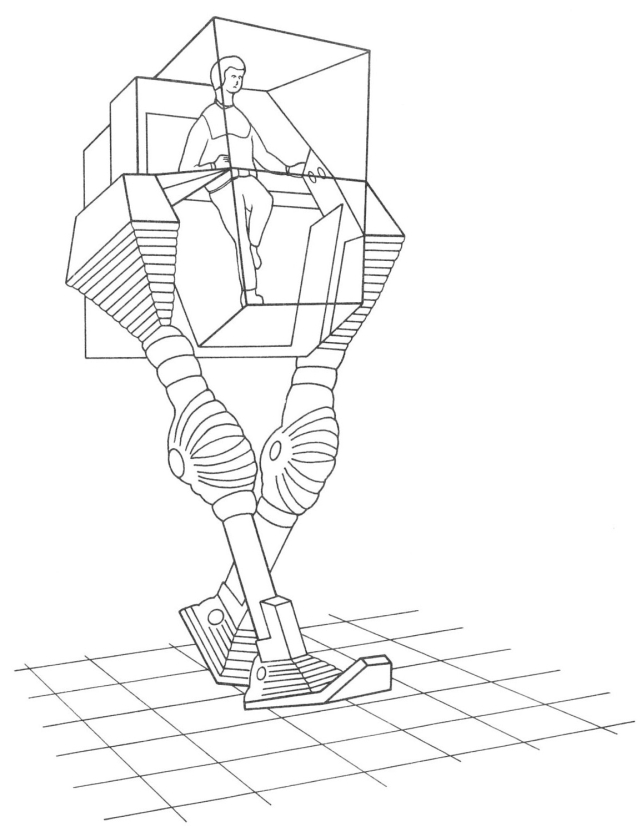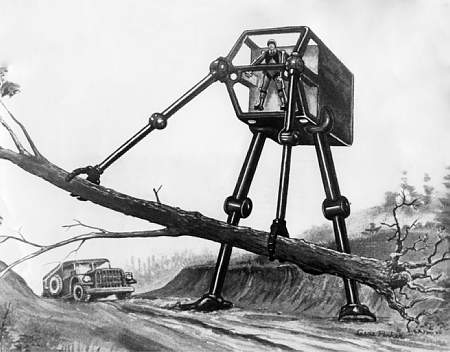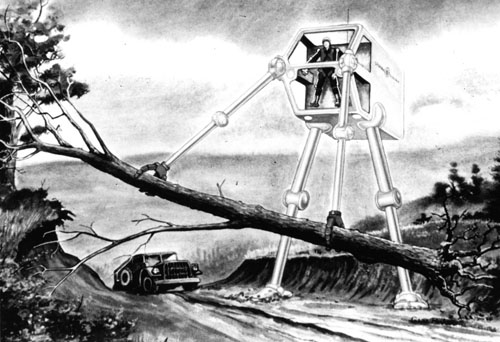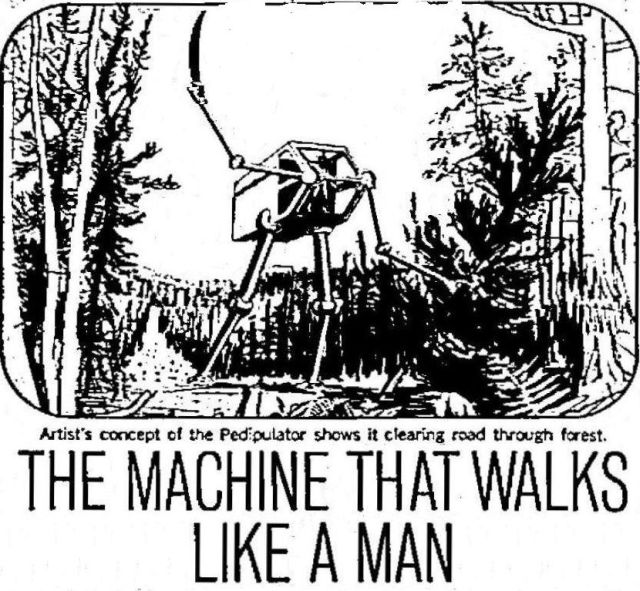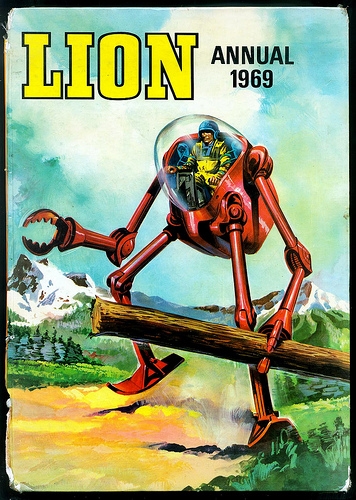 ---
The below images show a train of pedipulators connected together. This is probably the first as a concept for the "Iron Mule Train" based on biped walkers.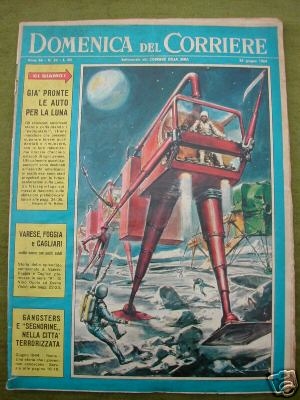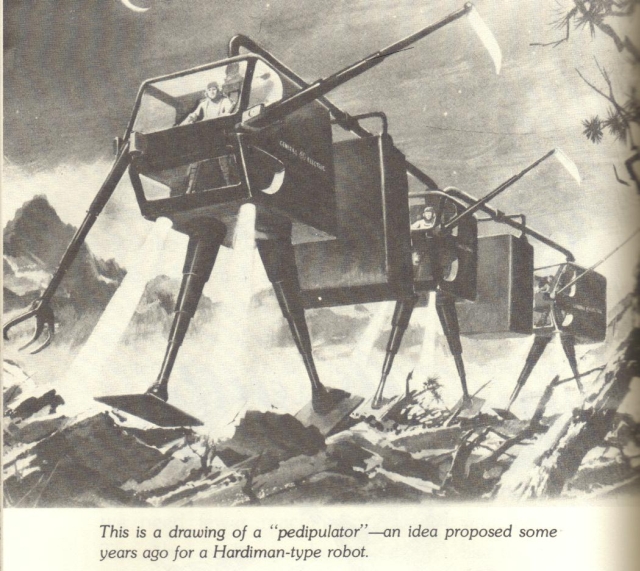 ---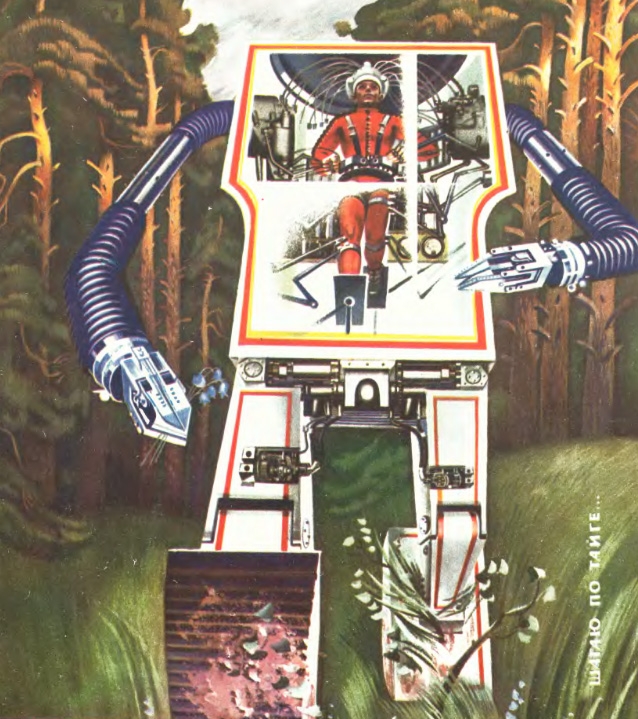 Russian concept circa 1974 for Pedipulator. Note the heavy use of 'mind control' i.e. bio-feedback. I like the way it portrays the picking of delicate flowers, then stomps over the plants that had them.
---
See other GE CAMS here:
---
Tags: 1962, CAMs, Cybernetic Anthropomorphic Machine, Cybernetic Anthropomorphous Machine, Cybernetic Anthropomorphous Machine Systems, Cybernetics, GE Pedipulator, General Electric, Haptics, Mecha, Ralph Mosher