1965 – "Electrophant" Mechanical Elephant – Frank Stuart (British)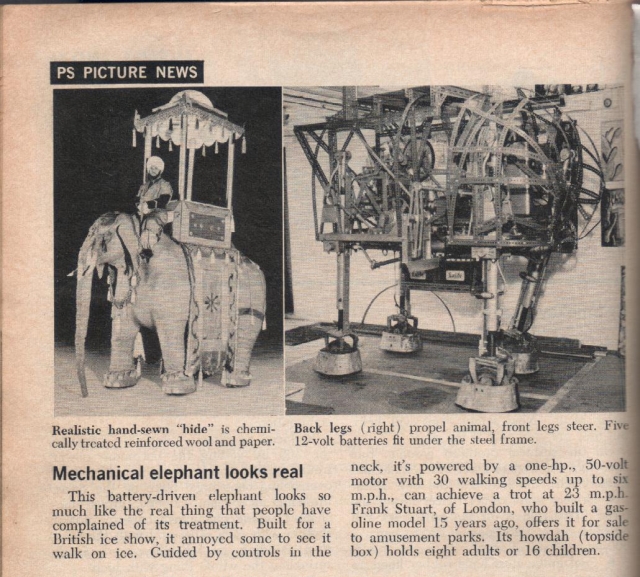 Source: Popular Science May 1965.
"Mechanical elephant looks real – This battery-driven elephant looks so much like the real thing that people have complained of its treatment. Built for a British ice show, it annoyed some to see it walk on ice. Guided by controls in the neck, it's powered by a one-hp., 50-volt motor with 30 walking speeds up to six m.p.h., can achieve a trot at 23 m.p.h. Frank Stuart, of London, who built a gasoline model 15 years ago, offers it for sale to amusement park. Its howdah (topside box) holds eight adults or 16 children."

Captions: Realistic hand-sewn "hide" is chemically treated reinforced wool and paper. Back legs (right) propel animal, front legs steer. Five 12-volt batteries fit under the steel frame.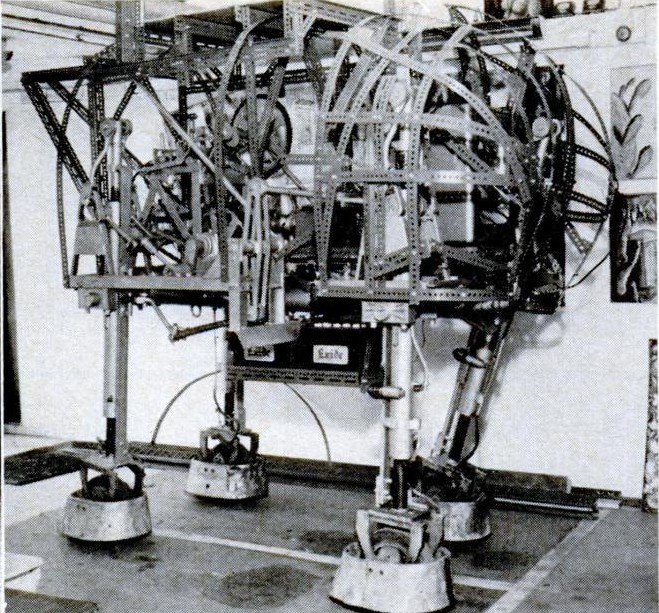 After going bankrupt with Mechanimals in the early 1950's, Frank Stuart, no longer living in Thaxted, tries again with electric mechanical elephants referred to as "Electrophants".
At least two versions are known of. The one above has a Dexion (slotted flexible flat steel and angle iron) body and platform top ( for the box howdah). The large lever driving the legs is a fabricated part, whereas the other Electrophant has a solid one-piece lever. The chassis of both appear to be the same. The latter one used 'doner' legs, but it is unclear if the donor was unused spare parts, a scrapped petrol version, or the result of the above Electrophant being damaged beyond repair.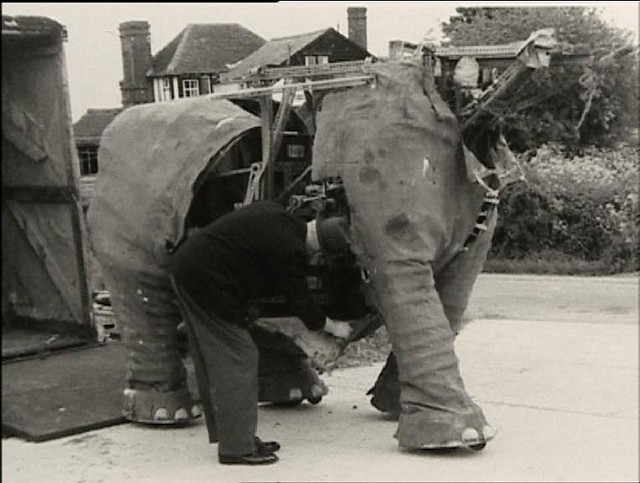 Looking a bit worse for wear… Once it was transported to America for a Republican march, but it was hit by a hurricane on the way. (Image from flickr "bitospud" – Paul & Edith).
As a result of this, I believe it was effectively rebuilt, with only a few of the original parts e.g. leg struts being re-used.
---
The extract from letters below are a result of Larry Gavette's Elephant research performed in the late 1970's and early 1980's. Larry was then the owner of the Cunningham's Jumbo elephant in the US.
From Stan Harrison, Hunwicks & Co. 2-5-80 (response to Larry Gavette)
"… Many years ago we produced several elephant chassis for Mr. Frank Stuart, who at that time claimed to be 80 years old.
We did not do the masking, that was done at Thaxted I believe, and there were very few drawings to work from – usually rough mock-ups or 'scratches in the sand'.
Mr. Stuart was a likeable man, with many a good tale to tell, but unfortunately he could not raise the finance to keep his ideas going- he also had a mechanical crocodile driven by a J.A.P. motor cycle engine, with the driver lying on his stomach inside the crocodile. (Larry- In one of Maurice's letters he states he eventually owned this but it was destroyed) He eventually went bankrupt and we had several of his full-size and baby elephants stored here by the Official receiver. These were eventually sold by auction quite cheaply, but not enough money was raised to pay his debts in full, and I do not know where they went.
…Quite by accident I learned that several years after our own involvement another elephant was made by Fred Berry of Aldham, who was an apprentice with me at a firm making diesel engines in Colchester. Fred went to America with this elephant…".

Notes: Hunwicks & Co was the firm engaged to build the original elephant chassis for Stuart.

In the "Blue Peter" T.V. program we also hear about the mechanical crocodile (he says alligator in the interview).

The above mentions that there were very few drawings to work from. We know from Derek Tucker, of Glendale Forge, that many drawings, in fact, do exist as Derek has kept most of the drawings that he found. Whilst they appear contradictory pieces of information, the more likely story is that the three initial elephants were built with minimal drawings, if any, and it was only shortly later when large orders were coming in that full and proper engineering drawings were required, particularly if the work was to be contracted out. One of the drivers, George Lovatt, also recalls the staging of three elephants during construction phases at Thaxted.
---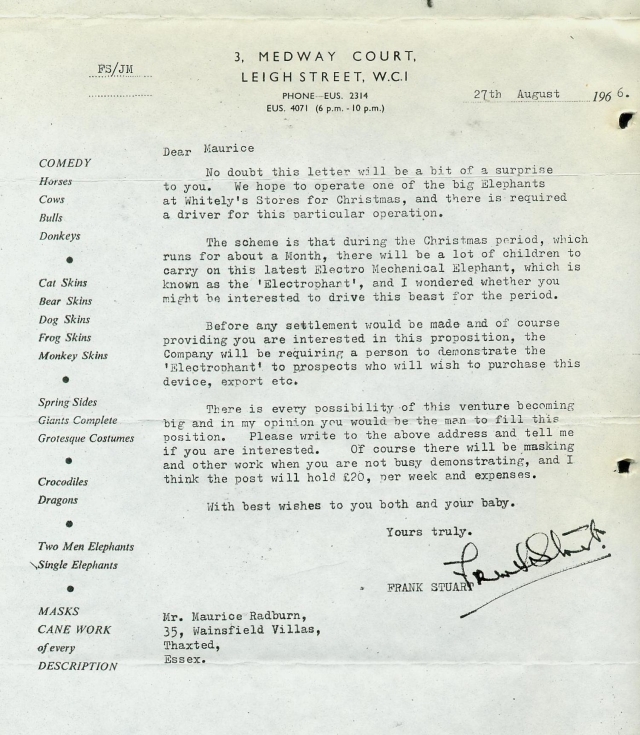 A very interesting letter from Frank Stuart himself. Note that the address on the letter is different to the Electrophants Ltd address mentioned in the Road and Race article below. The pre-printed paper also tells us what Frank Stuart was engaged in post his bankruptcy in 1952. Photo courtesy Larry Gavette.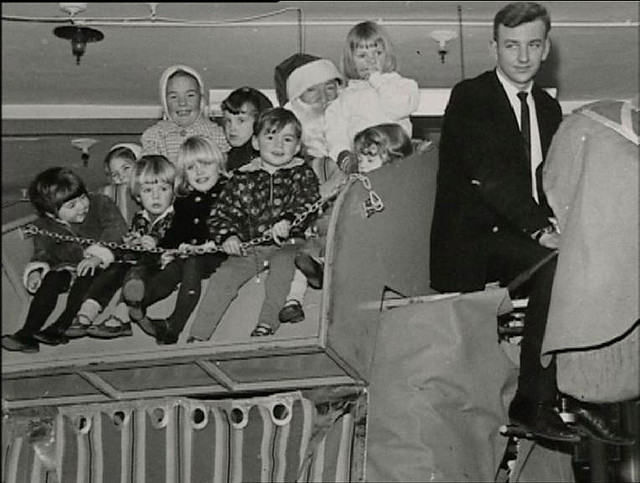 Someone "driving" the Electrophant at Whiteley's Department Store, Christmas, (1966?).
[Update May 2013] – Neil Cook informs me that the person "driving" the Electrophant is his Dad, Mr Colin Cook, who worked for F. Berry in Aldhams and helped construct it there. See more on F. Berry below.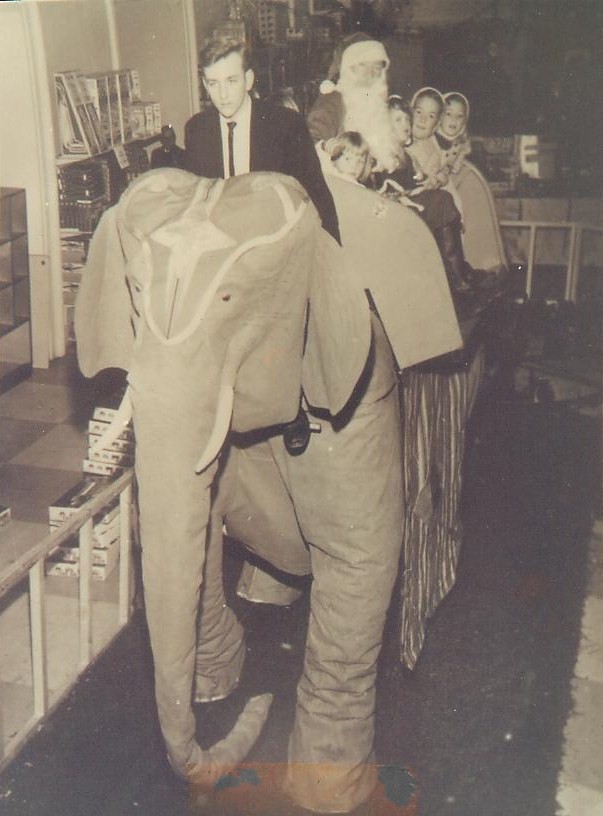 You can clearly see the turntable and rails in these pictures.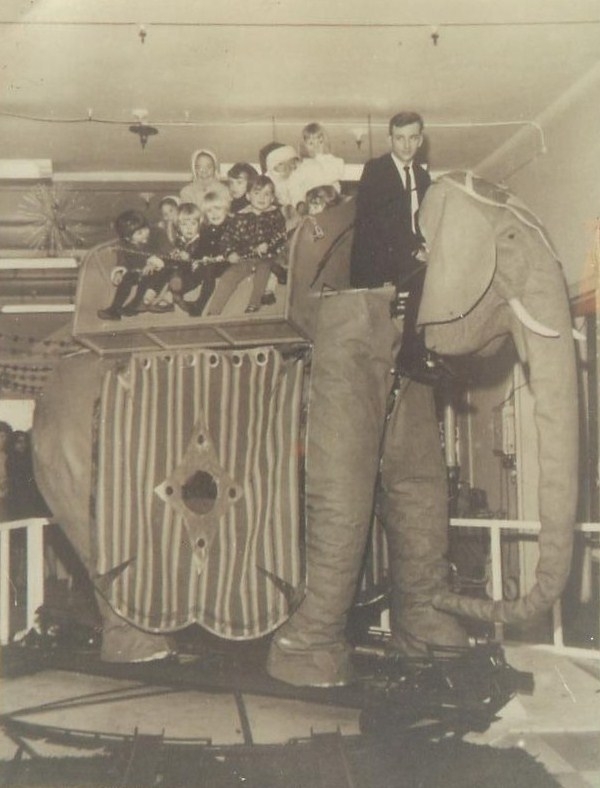 Maurice Radburn 2-3-81 In answer to some questions by Larry Gavette.
"…the electric one I was on Blue Peter with, was owned at the time by a Mr. McPherson, and this one was built at Alban near Colchester by Mr. Berry. I never met him."
"This was the one (electric) which came to the states in the seventies, This was the one we repaired several times".
"My wife, made a set of Blue and Gold Meltons and Head Cap for this Jumbo, when it came to the states."

Note: Maurice Radburn was the initial force behind the walking elephants, working for Stuart in Thaxted and produced a working model as proof-of-concept, then later engaged for Electrophants (see letter in this post here).
---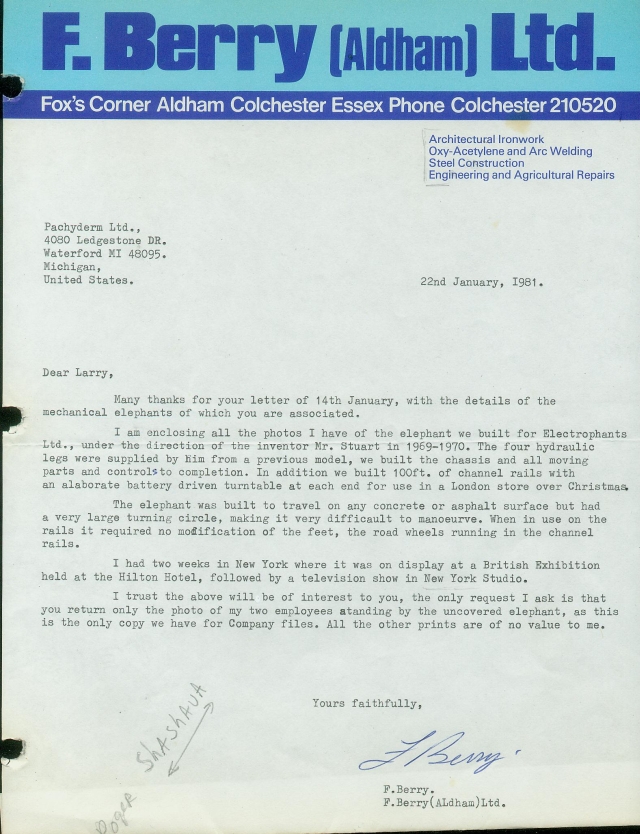 Dates say this was built in 1969-70. This is incorrect as this elephant (Jessica) appeared earlier than this date.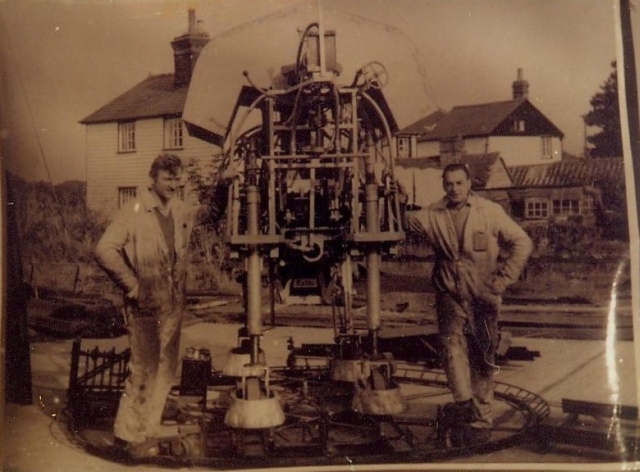 Electrophant being totally rebuilt at Berry's. You can see the turntable that's mentioned in the above letter.
[Update May 2013] – Neil Cook informs me that the person on the left is his Dad, Mr Colin Cook, who worked for F. Berry in Aldhams. Cliff ? is on the right.
Images above and below courtesy Larry Gavette.
From Fred Berry, 22-1-81 (to Larry Gavette)
"…I am enclosing all the photos I have of the elephant we built for Electrophants Ltd., under the direction of the inventor Mr. Frank Stuart in 1969-70. The four hydraulic legs were supplied by him from a previous model, we built the chassis and all moving parts and controls to completion. In addition we built 100 ft. of channel rails with an elaborate battery driven turntable at each end for use in a London store over Christmas.
The elephant was built to travel on any concrete or asphalt surface but had a very large turning circle, making it very difficult to maneuver. When in use on the rails it required no modification of the feet, the road wheels running in the channels rails".

Note: The dates do not quite match up, as the Electrophant for the department store (Whiteley's) existed in 1966.
---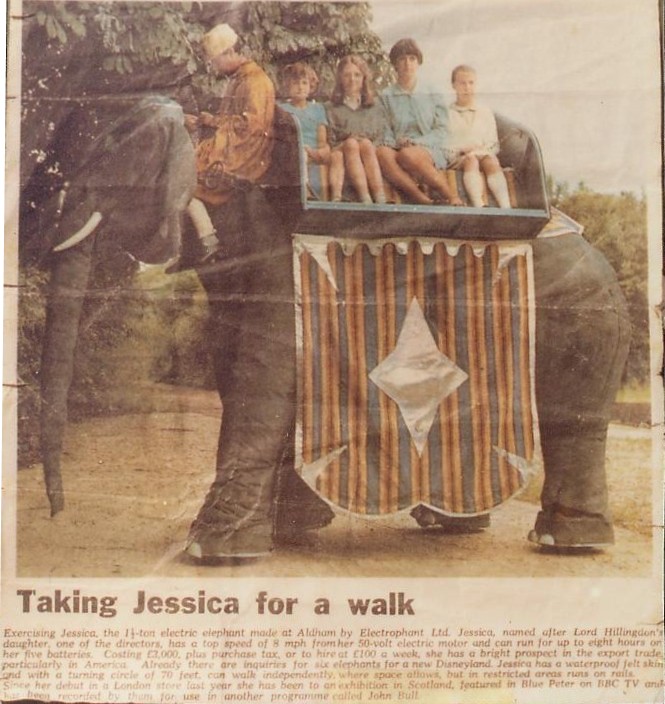 1967c article pulling all the known facts on Jessica's life together. (Source: Larry Gavette)
Exercising Jessica, the 1 1/2-ton electric elephant made at Aldham by Electrophant Ltd. Jessica, named after Lord Hillingdon's daughter, one of the directors, has a top speed of 8 mph from her 50-volt electric motor and can run for up to eight hours on her five batteries. Costing pound3,000, plus purchase tax, or to hire at pound100 a week, she she has a bright prospect in the export trade, particularly in America. Already there are inquiries for six elephants for a new Disneyland. Jessica has a waterproofed felt skin and with a turning circle of 70 feet, can walk independently, where space allows, but in restricted areas, runs on rails.
Since her debut in a London store last year she has been to an exhibition in Scotland, featured in Blue Peter on BBC TV and has been recorded by them for use in another programme called John Bull.
---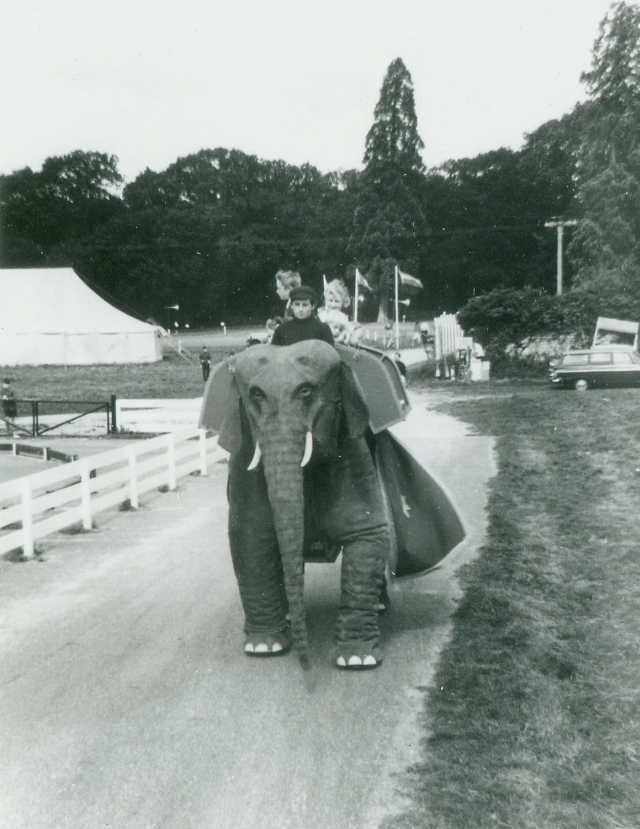 Jessica at the National Motor Museum (year unknown).
---
According to the Eric Smith letter (Eric being the son of Frank Smith who built some smaller elephants), this elephant was found around 1976 in a scrap heap, and restored for the "Blue Peter" TV programme in 1977. (The Eric Smith letter and above image courtesy of Larry Gavette). Eric Smith was going by memory, and these dates don't quite match up with the letter below.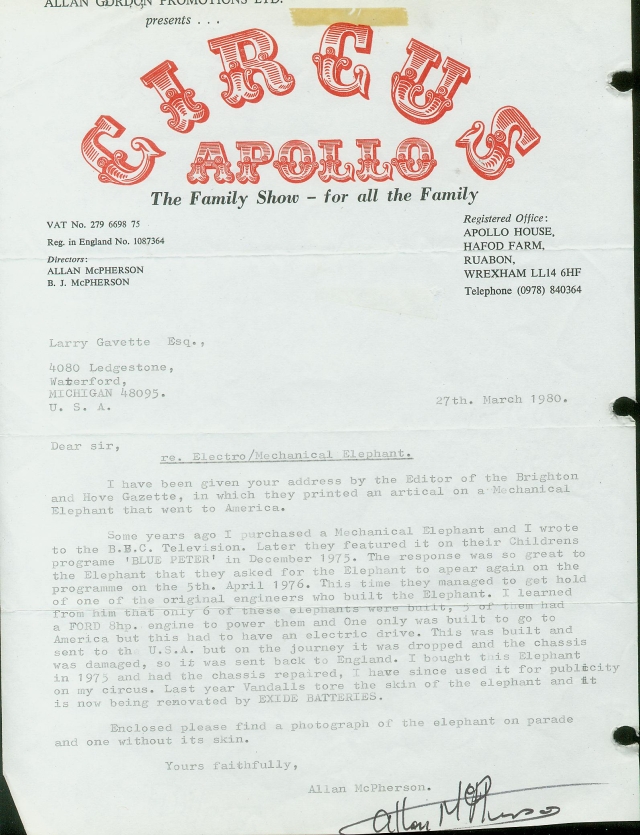 Note: The engineer referenced in the letter is Maurice Radburn. Image courtesy Larry Gavette.
The December 1975 and April 1976 excerpts from the British "Blue Peter" program.
Again, thanks to Larry Gavette for capturing these originally and now putting them up on Youtube.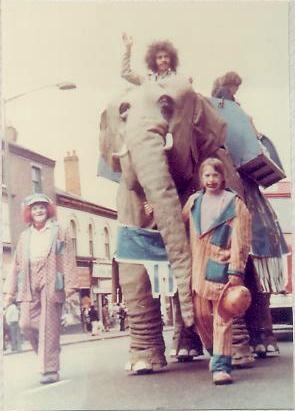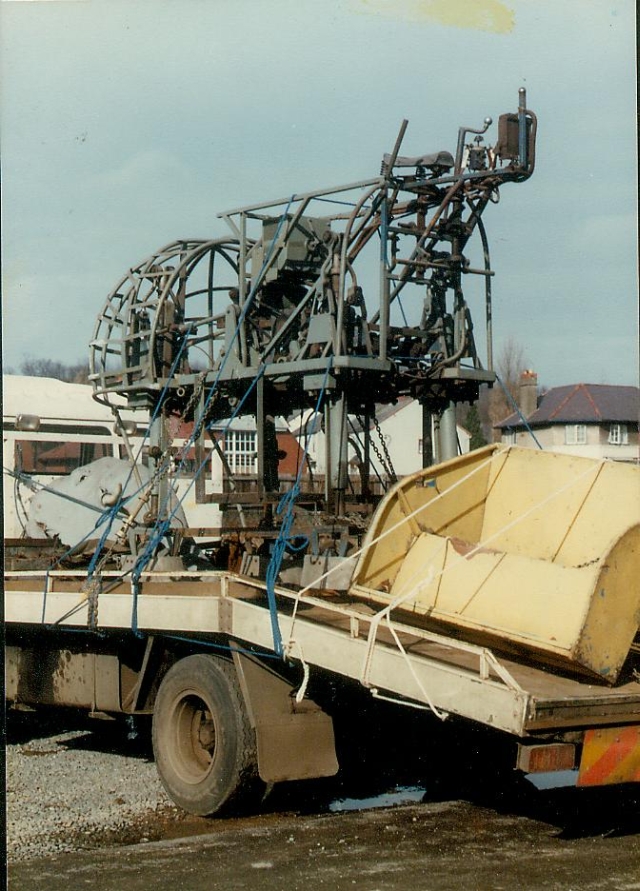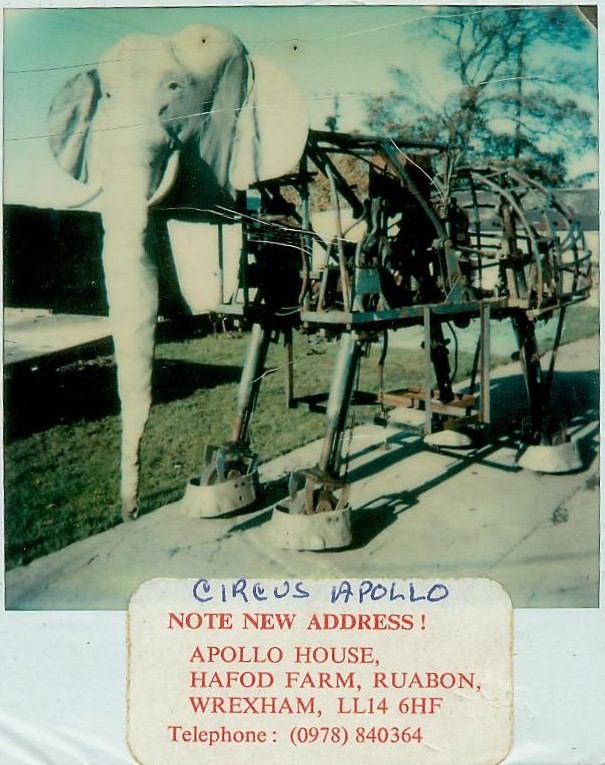 What looks like the Electrophant before restoration by Circus Apollo. (Above two images Courtesy Larry Gavette)
---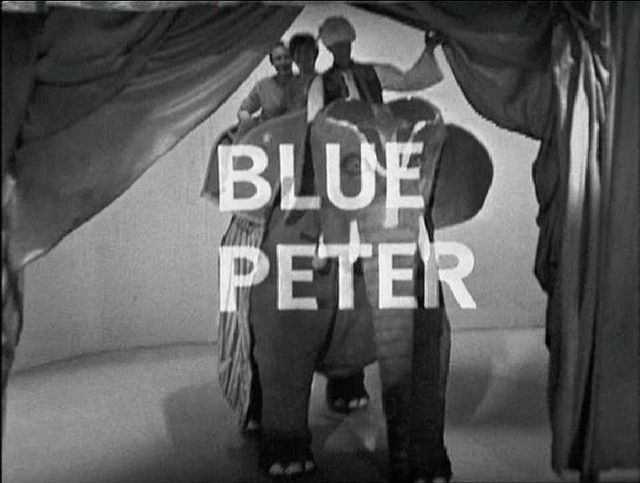 As Jessica appeared on her first "Blue Peter" showing c1967.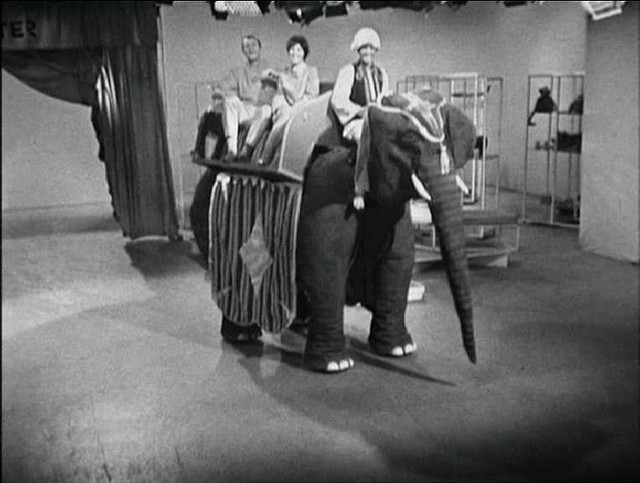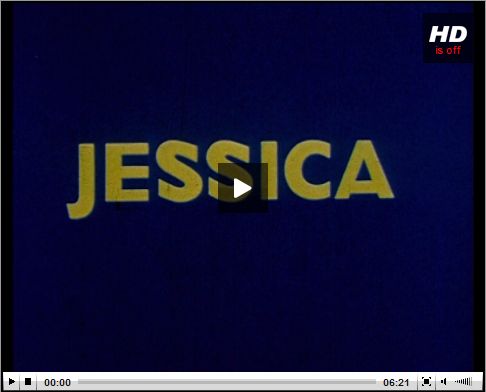 Cat no. 954
Jessica
6:19 1967 Stratford St Mary, Suffolk
Promotional film in which a life-size mechnical 'elephant' is put through its paces at Electrophants Ltd.
Genre: Promotional
A life-size mechanical Elephant, 'Jessica', emerges from a garage and children climb aboard. Robin Leslie, the chairman of the firm fixes the safety chain in place. The electrophant takes the children for a ride and then the children dismount. Futher manoeuvers are demonstrated including walking over a man. Lord Hillingdon and Colonel Bill Heald take a ride along with other adults. The internal mechanism and the controls are displayed, then the electrophant is returned to the garage.
Background Information:
The 'electrophant' was driven by an internal combustion engine. The promoters of the machine hoped that the film would be shown in the United States and would attract many orders. However, this novelty machine proved not to be a success.
Featured People:
Robin Leslie, Chairman, Electrophants Limited; Lord Hillingdon; Colonel Bill Heald
Featured Organisations:
Electrophants Limited
Camera: James Blewitt
Commentator: Lord Hillingdon; Angus Baird
**Thanks to Larry Gavette in locating this video clip.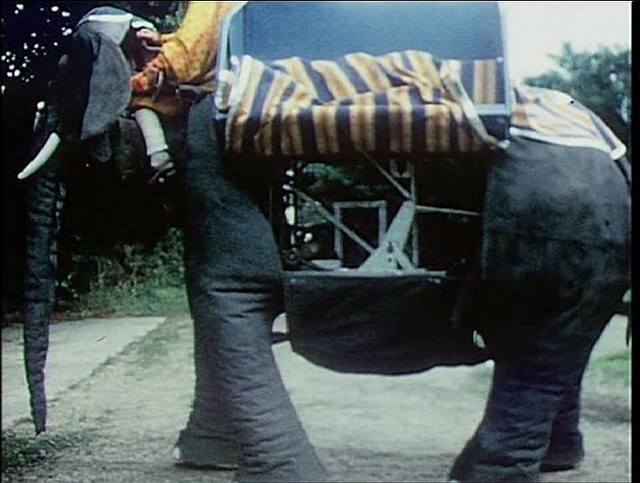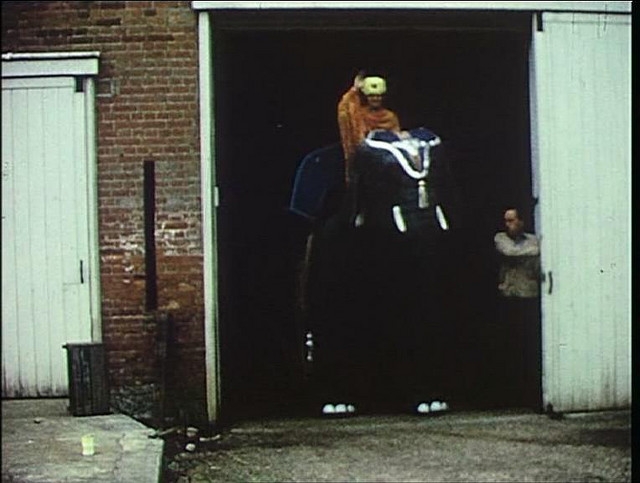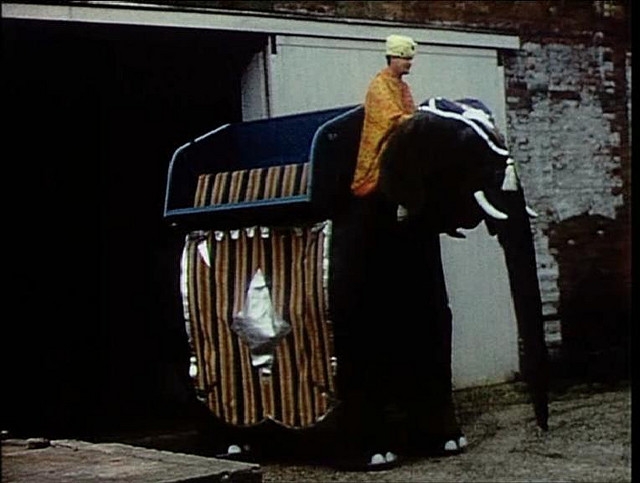 ---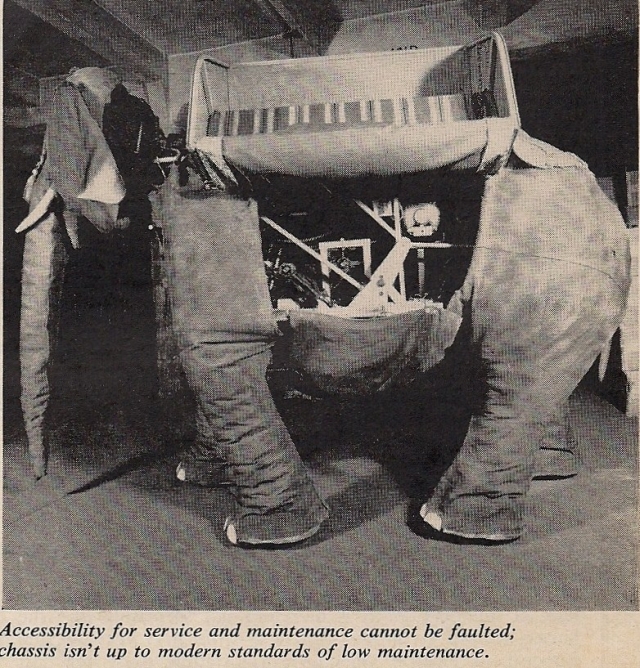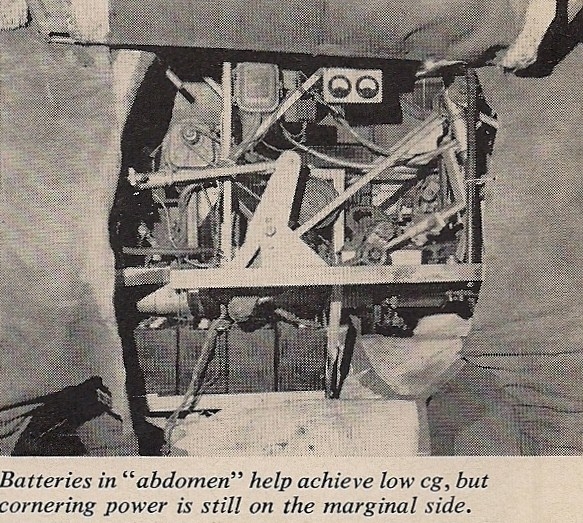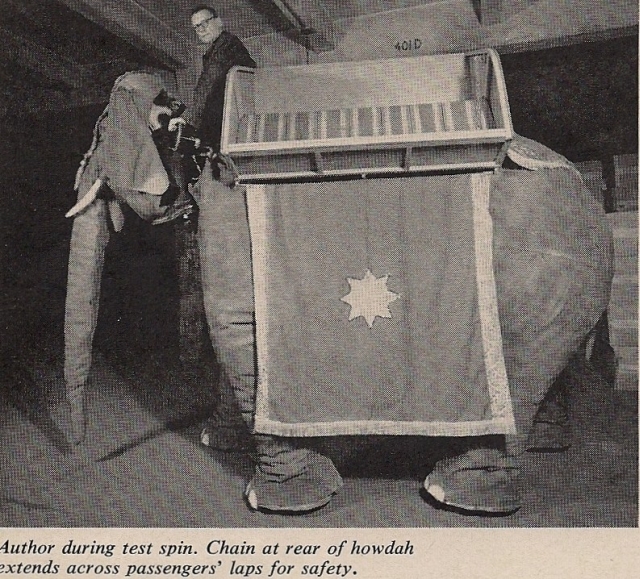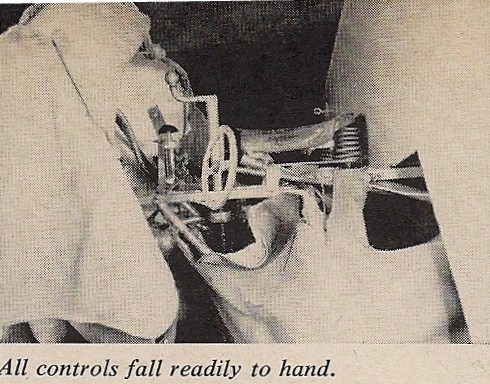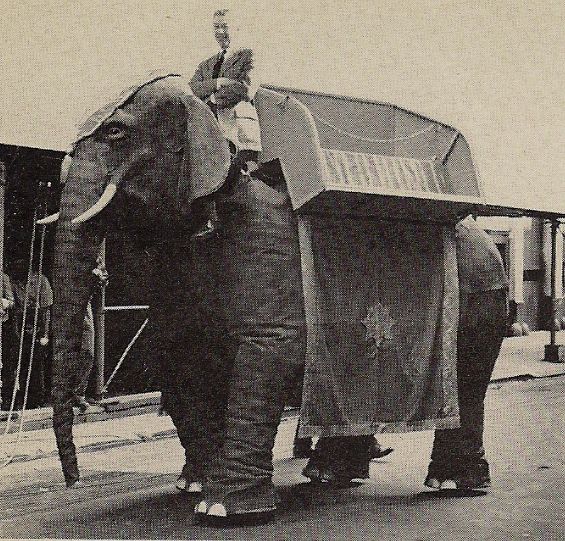 See Road and Race Apr 1968 April Fool's days pdf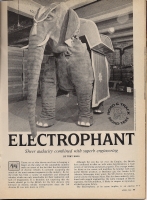 here.
The money-making opportunities the Electrophant's creators had hoped for didn't arise, and eventually they gave up on the idea. The Electrophant went missing and was never seen again – nor does one of their daughters, interviewed on the ITV1 London programme from which these pictures were captured, want it back – 'I haven't got room for Jessica!'
Some of the above images and text came from flickr "bitospud" – Paul & Edith.
---
Sports Illustrated – 3 Apr 1967 (no pictures as per original article)

ELECTROPHANT

In 1945 Frank Stuart, an English engineer and theatrical-mask maker, invented a life-size elephant that ran, or rather galumphed, on gasoline. Although he sold one to Eisenhower for his 1952 presidential campaign, it was not a success, as gas fumes overcame those riding it. Undaunted, Stuart, who is now 84, went back to the old drawing board in Thaxted, Essex and invented an electric elephant, or Electrophant, which he is now trying to peddle in the U.S.

According to Electrophants, Ltd.: "An Electrophant is a battery driven, hydraulically operated replica of a full-size elephant. Its movement at a maximum of 8 mph on four wheels under cast aluminum hooves, gives the lumbering gait and partial roll of a real elephant and its head and trunk move in counterpoint to his gait. Its feet, although appearing to lift, do not in fact leave the ground, thus avoiding any risk of children's feet getting crushed…. Driving the Electrophant is so simple that children have driven it with precision…. N. B. The Electrophant is designed for use both out of doors and indoors. The skin is waterproof and all metal parts coated with rust resistant galvanized paint."

The suggested retail price for an Electrophant is $18,000. Now this may seem out of line when a full-size live elephant goes for only $2,500 plus $800 in freight charges. But it costs about $600 a month to feed an elephant. With an Electrophant, all you have to do is plug it in at night to recharge the batteries.
[RH Feb 2011 – I do not necessarily agree with some of the initial statements made above.e.g. Eisenhower didn't buy one, nor was Stuart living in Thaxted any more]
---
This is the re-built Electrophant as it is known to have looked post the rebuild.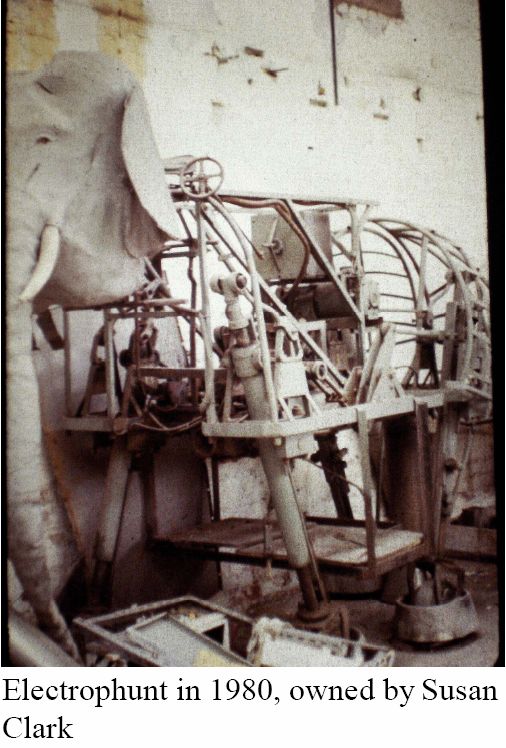 (Images courtesy Larry Gavette)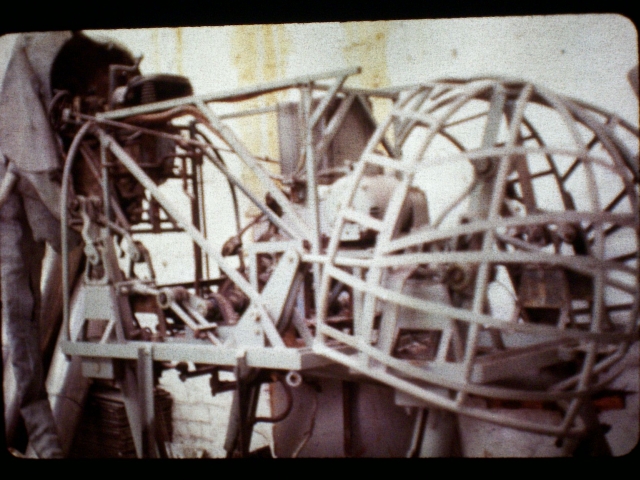 Below is a video clip of Susan Clark's Electrophant. The video clip's existance is due to the early research performed by Larry Gavette of Michigan during his ownership of the American "Jumbo" during the 1980's. We are indebted to Larry's forsight and determination in tracking down these Elephant's and significantly contributing to the Frank Stuart story.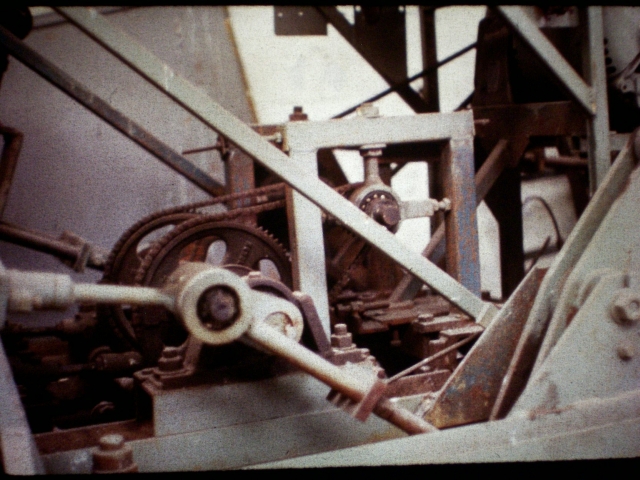 Detail of crank showing connecting rod together with chain and sprocket.
---
Frank Stuart's original business was called Stuart Fantasy and Mechanimals was his trademark at the time. For the Electrophant, Electrophants, Ltd. was established and the factory located at Folly Faunts House, Goldhanger, Maldon, Essex, England. Lord Hillingdon's name was apparantly on Electrophants Ltd. letterhead, most likely Stuart's financial backer at the time.
---
Electrophant Timeline
1965 Feb 20 – First known Electrophant press notice. Frank ~80 y/o.
1965 May – Dexion bodied electrophant used in British Ice Show, but advertised in American magazine.
1966 Aug 27 – Letter asking Maurice Radburn to drive Electrophant at Whiteley's.
1967 Apr 3 – Sports Illustrated magazine article 3 apr 1967
1967 – Stratford, St.Mary, Essex (on Suffolk/Essex border). Publish date of Film clip of Jessica being built.
1967? – First appearance on "Blue Peter" – Turbaned mahout does not appear in either 2nd nor 3rd "Blue Peter" appearances.
1968 – U.S. Presidential Race. Atlantic Hurricane season June – November (currently unknown whether damaged on way over or on way back. McPherson letter says "it was dropped [on way to US?] and chassis was damaged – This is the Berry-built version. It is also said that an elephant fell on its side and there was damage due to the leaked acid from the batteries.
1968 Apr – Road & Race article from when new one was in America for British Exhibition held at the Hilton. There was a British products exhibition touring America and Canada at this time. Turntable is mentioned, so has to be Berry's electrophant.
1969-70 – Berry's dates in letter for building an electrophant using existing legs – I suspect this date is incorrect.
1971 Feb 18 – The London Gazette – Electrophants Ltd about to be de-registered.
1975 pre Dec- Bought by McPherson – Circus Apollo. Supposedly found on a scrap heap, but also a suggestion it came from another circus. Damaged chassis was repaired (by Maurice Radburn).
1975 Dec – "Blue Peter" 2nd appearance.
1976 Apr 05 – 3rd appearance on"Blue Peter" with Maurice Radburn.
1977 Jan 12 – Frank dies at the University College Hospital, St. Pancras, London. The Informant stated that Frank was born on the 27th. July 1883, in Bicester, Oxfordshire.
1980 – Now owned by Susan Clark purchased from the defunct Circus Apollo.
2009 – In a newspaper article, Susan says that she owned the Electrophant for a few years.

2011 – Status and location unknown
There were the larger, petrol-powered car-engined mechanical elephants that had a walking action. These are described in other posts.
---
Tags: 1965, British, Electrophant, Frank Stuart, Great Britain, Mechanical Elephant, Walking machine