1955 – TEAL walking model – Peter Holland (British)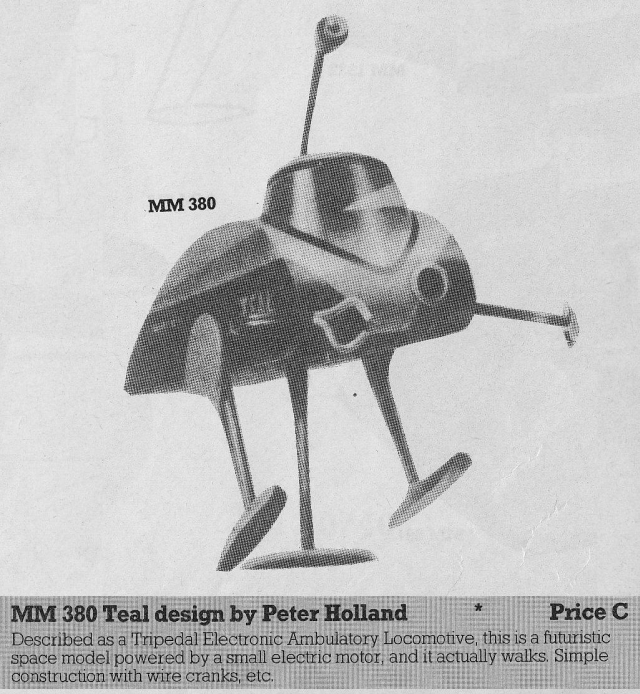 "TEAL" is an acronym for Tripedal Electronic Ambulatory Locomotive. The walking model's appearance and colour scheme, as well as its name plays on a duck theme.
Model Size – 12" x 5" x 8".
The model featured in Model Maker magazine, June 1955.
TEAL appears to be the first ever hobby model that had a walking mechanism. Meccano's Walking Dragline first appeared in their 1956 instruction booklet.
If anyone has a scanned construction article for placing here I would be most appreciative.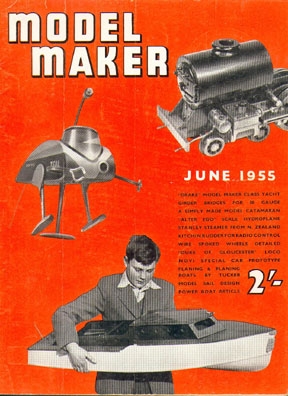 The images below are from my friend David Buckley's 1976 constructed version found here.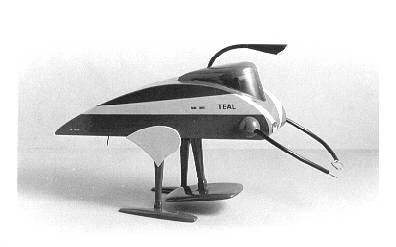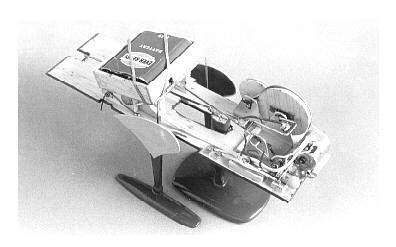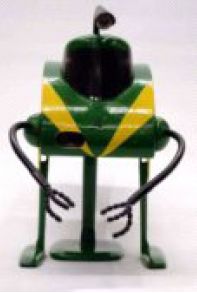 ---
See other robot models by Peter Holland here.
---
Tags: 1955, British, Peter Holland, TEAL, Walking machine