1955 – Phant Walking Tank (Dan Dare) – Frank Hampson (British)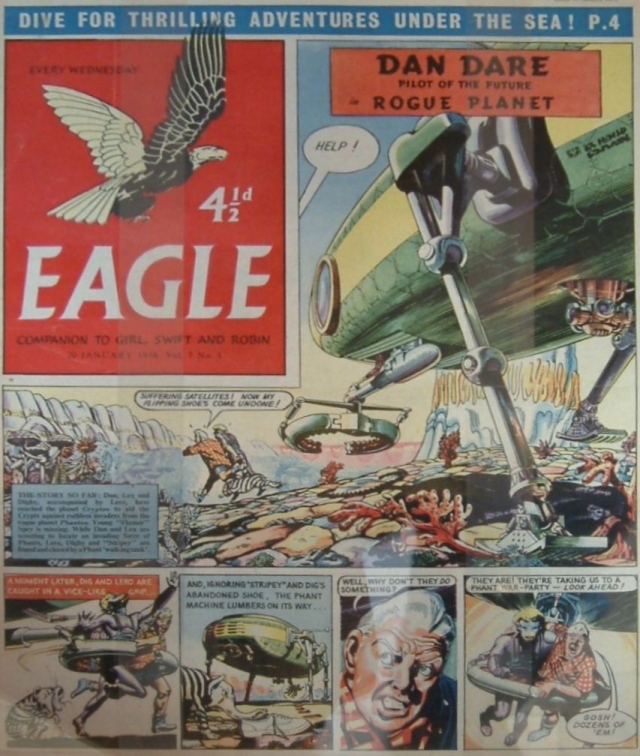 Pic of cover of Eagle – 20 Jan 1956 Vol 7 No. 1.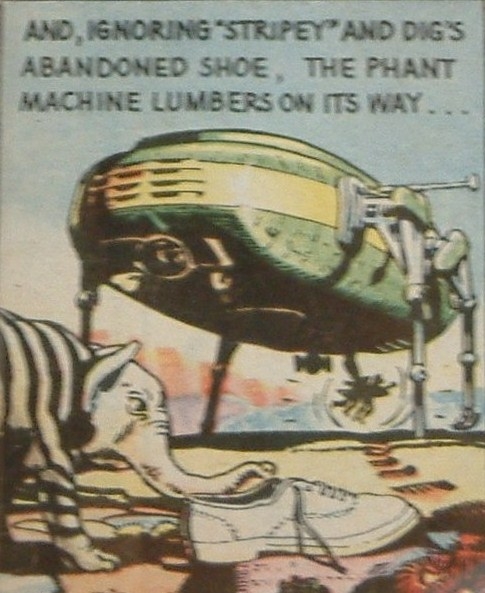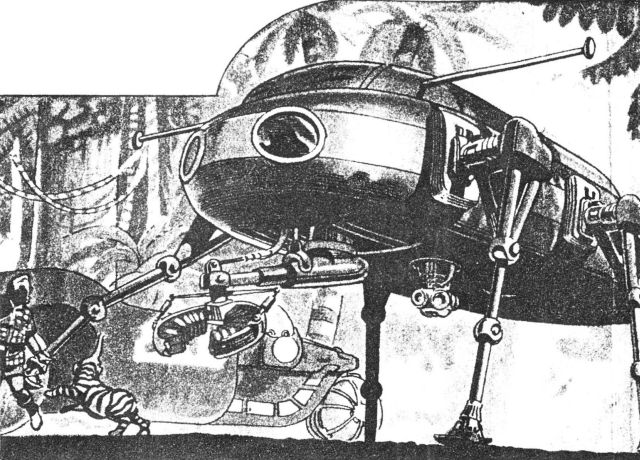 Phant Walking tank.
Concept working drawings including the "walking tank" [top left]. From Frank Hampson's "Ideas Book".
Dan Dare – Rogue Planet 1955-7
The above images were taken by David Buckley when we travelled to the British Science Museum to study W. Grey Walter's Electro-mechanical Tortoise on display there. An exhibition of Frank Hampson's work on Dan Dare was on at the same time [Dan Dare & the Birth of Hi-Tech Britain – June 2009].
In 1985 a biography of Frank Hampson was published ("The Man Who Drew Tomorrow") which provided a unique insight into the "Hampson" years of Dan Dare and the Eagle. Immensely sadly however, 1985 was also the year of Frank's untimely death due to a heart attack.
The only previous reference I could find to a "walking tank" was Hutchinson and Smith's "Super Tank" concept from 1940.
---
Tags: 1955, British, Dan Dare, Eagle Magazine, Fiction, Frank Hampson, Phant Walking Tank, Rogue Planet, Walking machine, Walking Vehicle