1952-> Gyro Gearloose Walking Inventions – Carl Barks (American)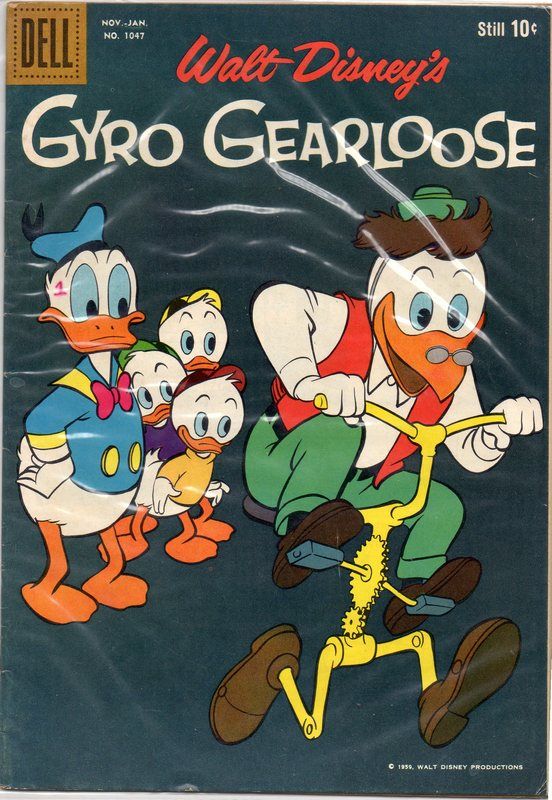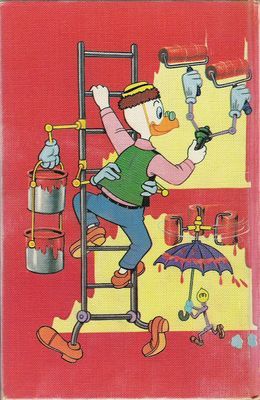 "Gyro Gearloose" walking inventions featured here appeared in comics from 1967 owards, I believe.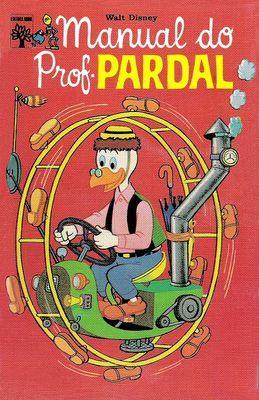 From Wiki: Gyro Gearloose is a fictional character, an anthropomorphic chicken created by Carl Barks for The Walt Disney Company. He is part of the Scrooge McDuck universe, appearing in comic book stories as a friend of Donald Duck, Scrooge and anyone who is associated with them. He was also a frequent star of the animated DuckTales. He first appeared in the Carl Barks comic Gladstone's Terrible Secret (Walt Disney's Comics and Stories #140), May 1952.
---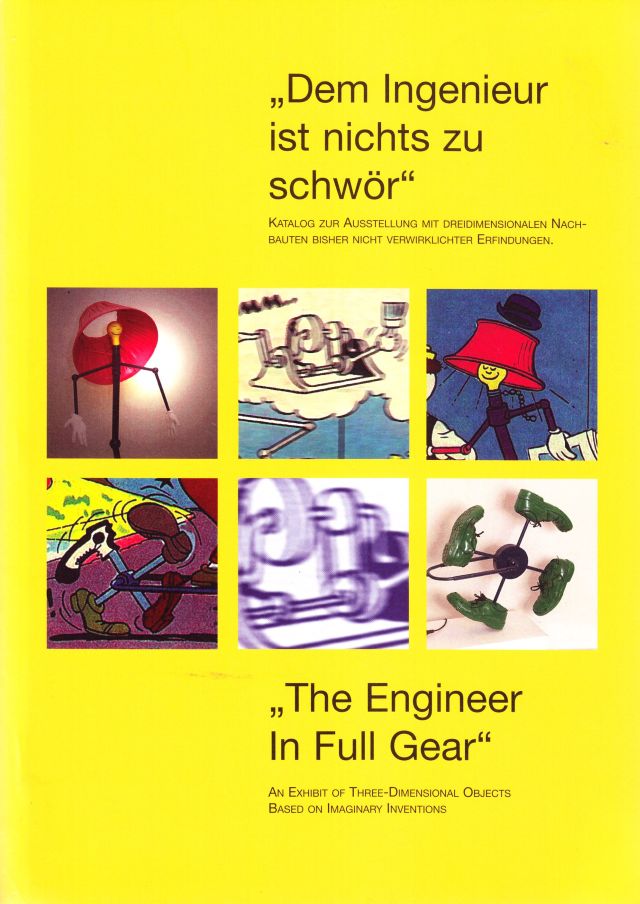 "The Engineer in Full Gear".
In Germany there was an exhibition where models of Gyro Gearloose's inventions were created. Here's a selected extract from the catalogue that was produced.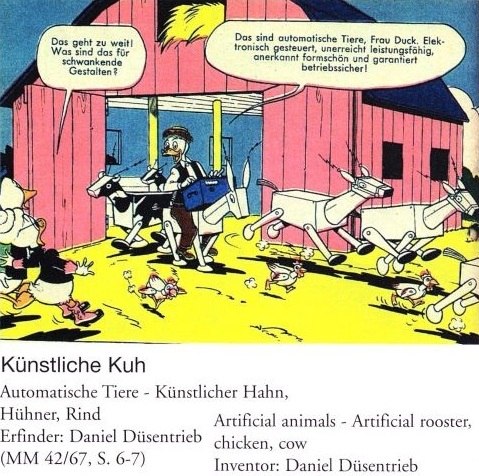 Artificial rooster, chicken, cow, donkey and horse.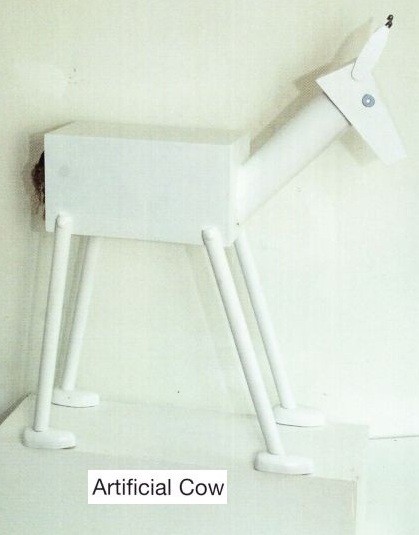 Not an Artificial Cow, but an Artificial Donkey.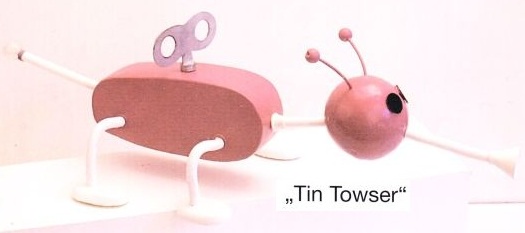 "Tin Towser"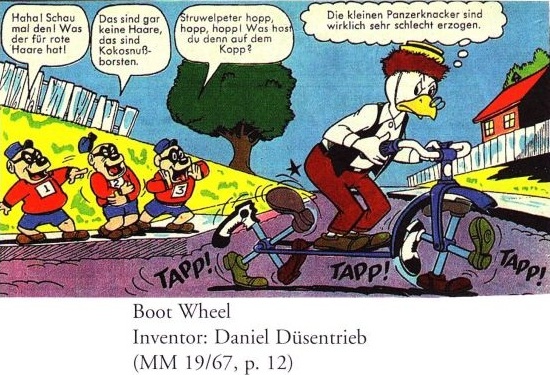 Boot Wheeled Scooter.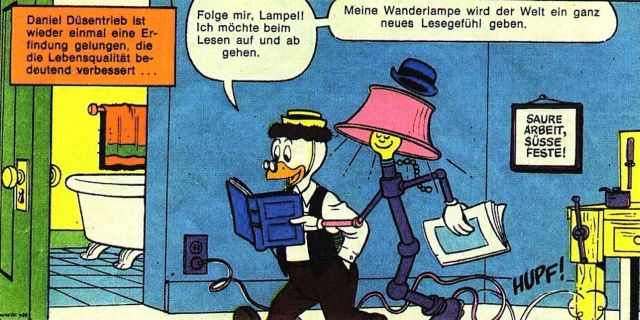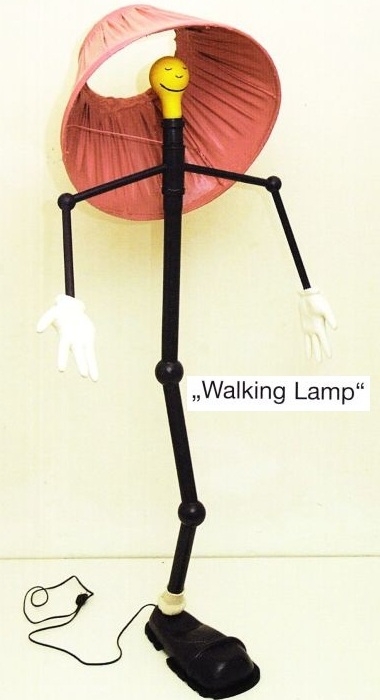 Not walking, but hopping…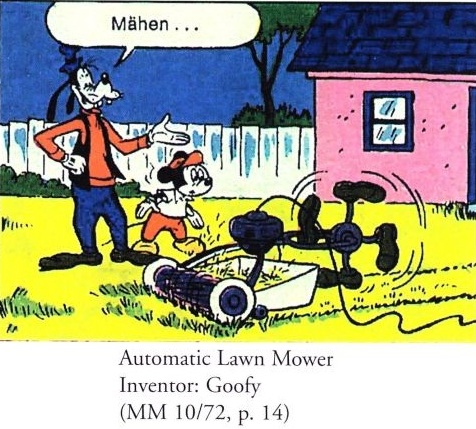 Not Gyro Gearloose, but Goofy showing off his automatic lawnmower.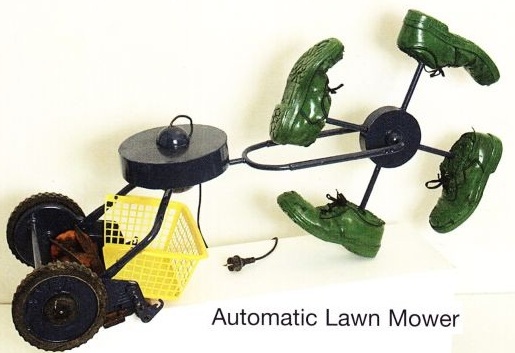 ---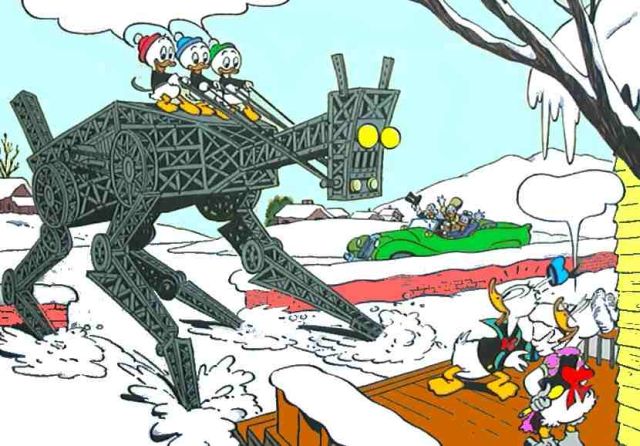 ---
In the 1980s the Donald Duck cartoons featured more modern walking machines….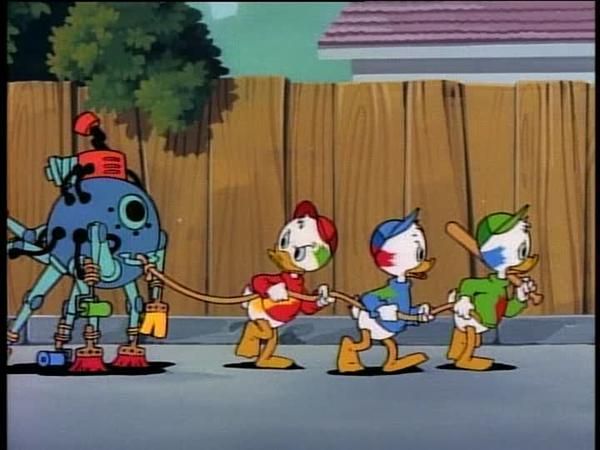 Octopus Painting Robot.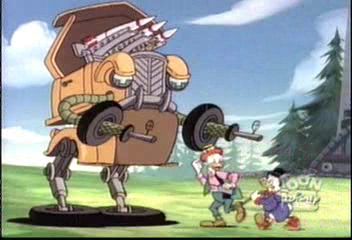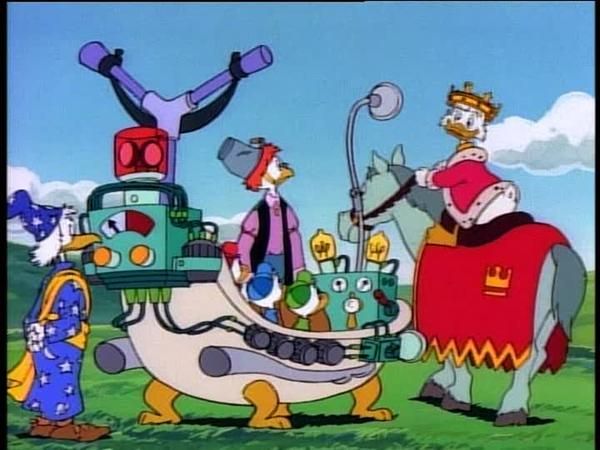 Walking Bathtub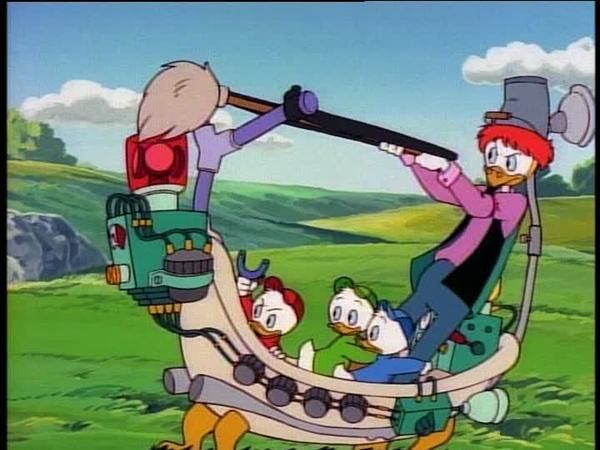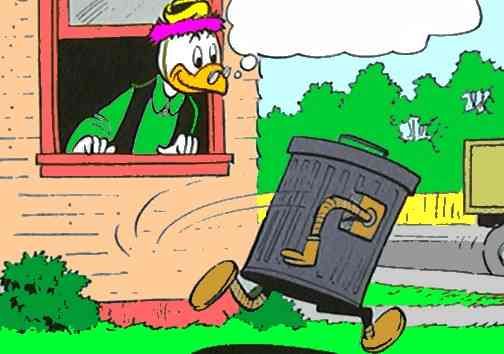 Walking Trash Can getting to the pavement on time.
---
See other Walking Wheels at the bottom of the Walking Machines page.
---
Tags: 1952, 1957, American, Carl Barks, Gyro Gearloose, Inventions, Walking machine, Walt Disney