1939 – Walking Draglines – (English)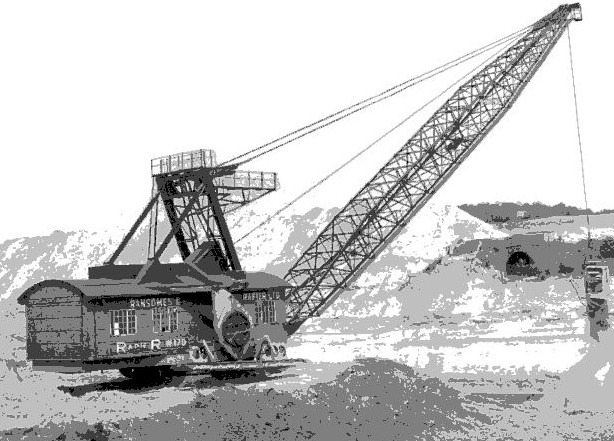 The earliest known actual walking dragline was from Ransomes & Rapier 1939 using the patented Cameron and Heath walking method. Model W170, it had a 4-yard bucket.
TRACTION OR PROPULSION MECHANISM OF THE WALKING TYPE – Cameron et al.
Colin McLeod Cameron and Alfred Thomas Heath
British Patent 320,223
Granted Feb 21, 1940.
Filed Mar 3, 1939.
See US Patent here.
US Patent number: 2259200
Filing date: Feb 21, 1940
Issue date: Oct 1941
---
There was an earlier patent by Vincent G. Anderson in 1918 where he proposed a walking dragline or excavator resulting in a similar walking and steering fashion.
Patent number: 1455380
Filing date: Apr 22, 1918
Issue date: May 15, 1923
See here.
---
Bacyrus-Erie took over Ransomes & Rapier in 1988 and continued to use this method of propulsion for these gigantic land machines.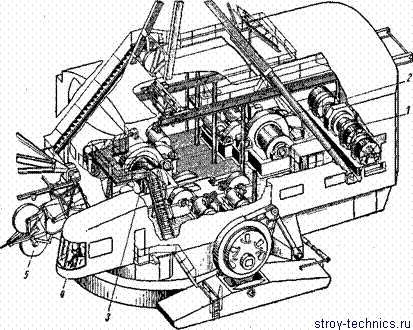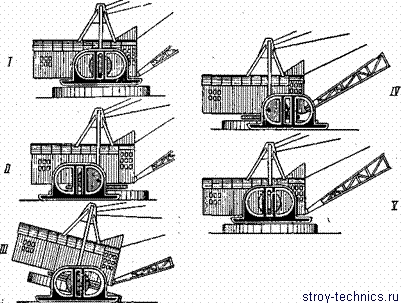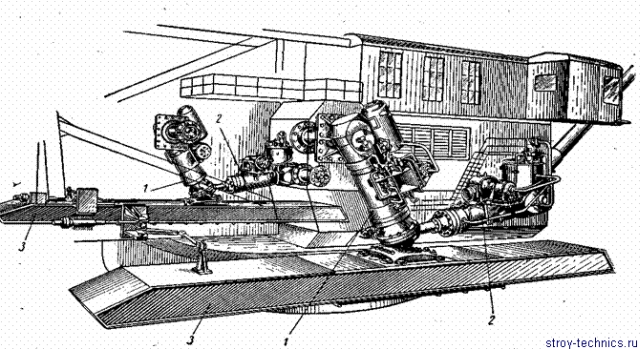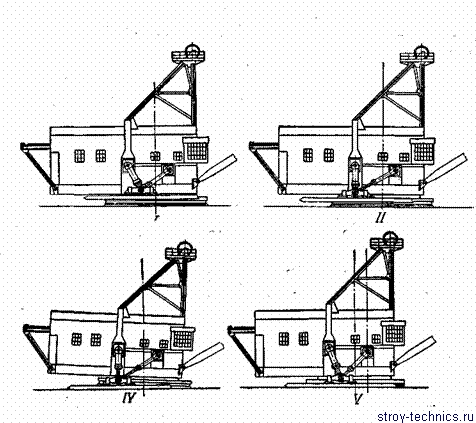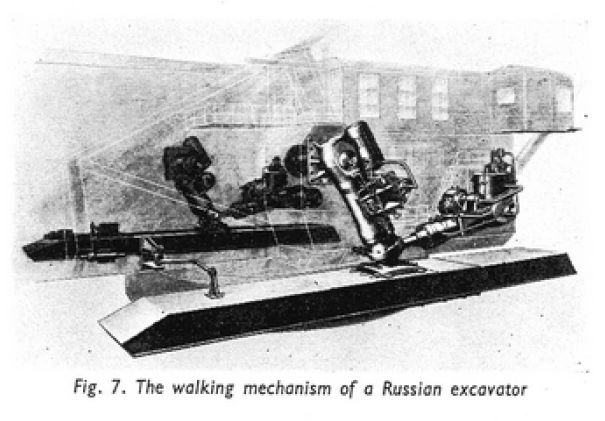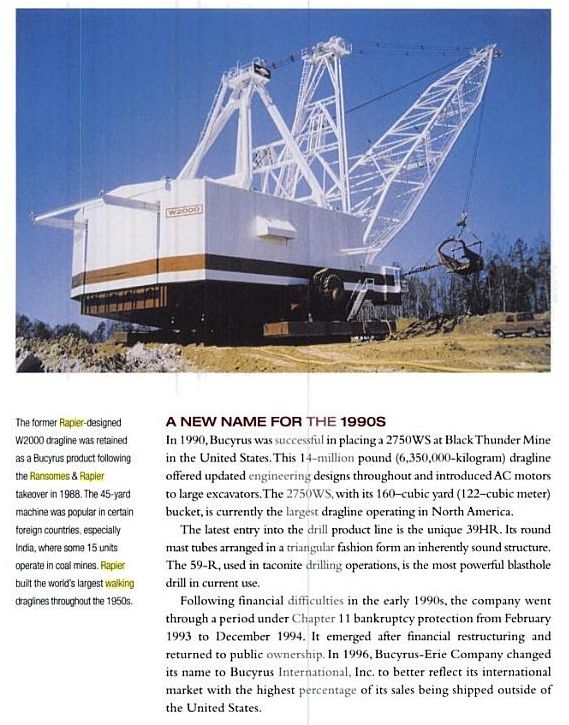 ---
"Big Muskie"
Big Muskie was a coal mining Bucyrus-Erie dragline owned by the Central Ohio Coal Company (formerly a division of American Electric Power), weighing nearly 13,000 metric tons (13,000 long tons; 14,000 short tons) and standing nearly 22 stories tall. It operated in the U.S. state of Ohio from 1969 to 1991.
The Big Muskie was a model 4250-W Bucyrus-Erie dragline (the only one ever built). With a 220 cubic yards (170 m3) bucket, it was the largest single-bucket digging machine ever created and one of the world's largest mobile earth-moving machines. Its bucket could hold two Greyhound buses side by side. It took over 200,000 man hours to construct over a period of about two years.
---
Tags: 1939, Alfred Thomas Heath, Bacyrus-Erie, British, Colin McLeod Cameron, Ransomes & Rapier, Vincent G. Anderson, Walking Dragline, Walking machine, Walking Vehicle