1917 – Coleman's Walking Dummy – Harry Coleman (British/American)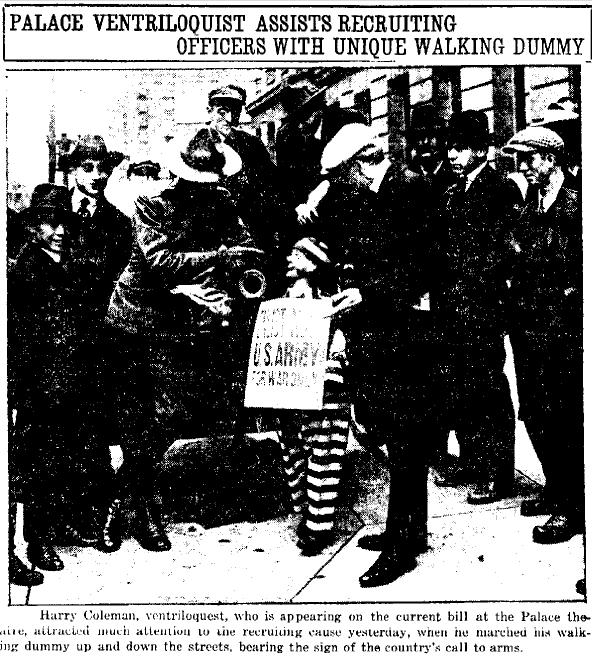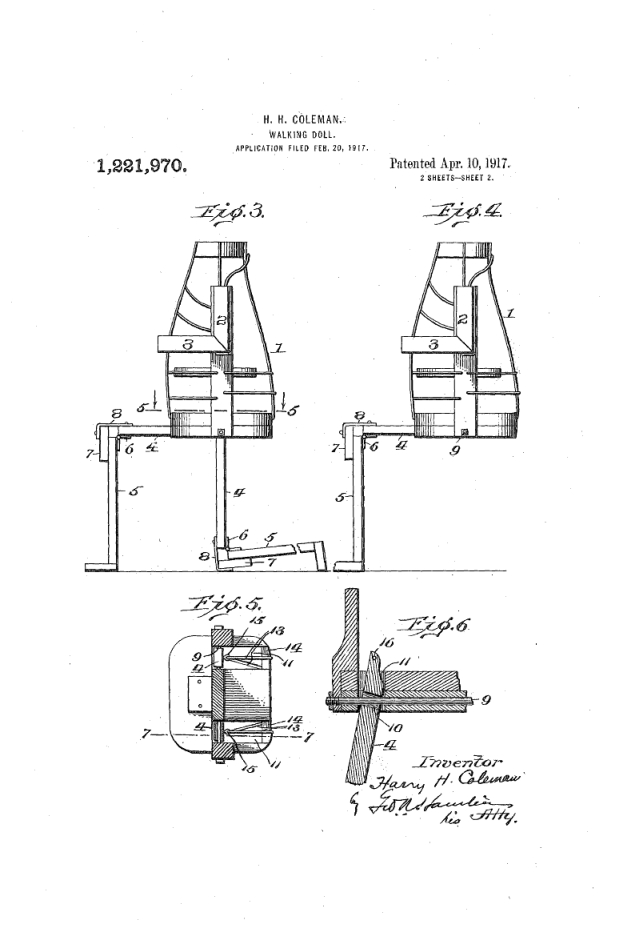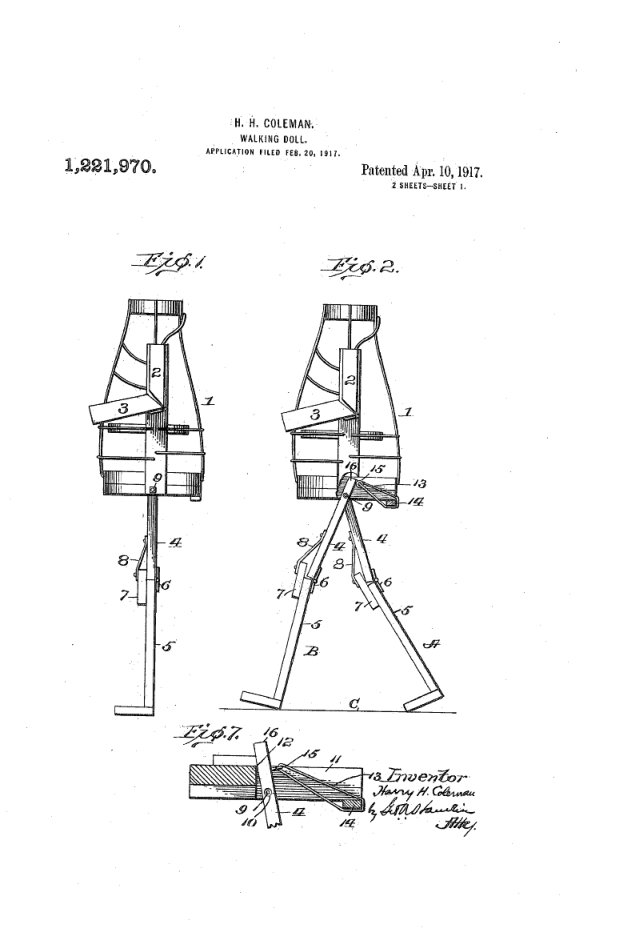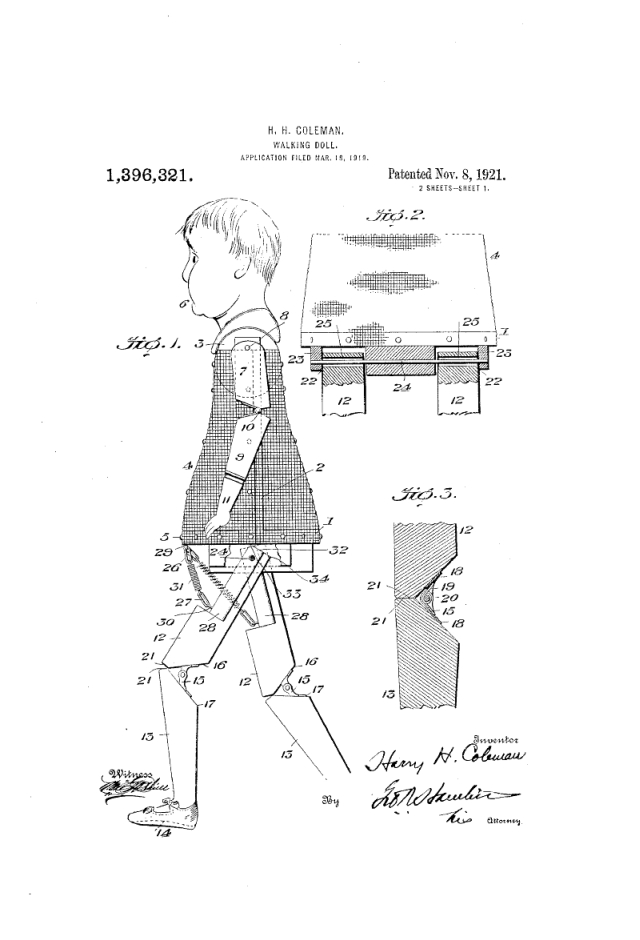 Patent number: 1221970 . See full patent details here.
Filing date: Feb 20, 1917
Issue date: Apr 10, 1917
---
Fort Wayne News 01 May 1917 p6
THE WALKING DOLLS.
Harry Coleman of New Palace to Make Them a Fad.

Harry Coleman's convict clad walking doll is going to have a lot of sisters and brothers some day for Mr. Coleman, the American ventriloquist, who is playing at the New Palace as one of the features of the current bill, is planning entering the manufacturing game soon to make these dolls for society girls. So many of these smart girls have raved over Coleman's walking doll and begged him to see the trick dummy to them that he has determined there is a big potential market for the contraptions. The dummy walks and even does a tango step or two as a close for a rattling good ventriloquial turn.
---
Tags: 1917, American, British, Coleman Walking Doll, Harry Coleman, Walking Dummy, Walking machine