1896 – Lathrop & Edison Walking Machine – (American)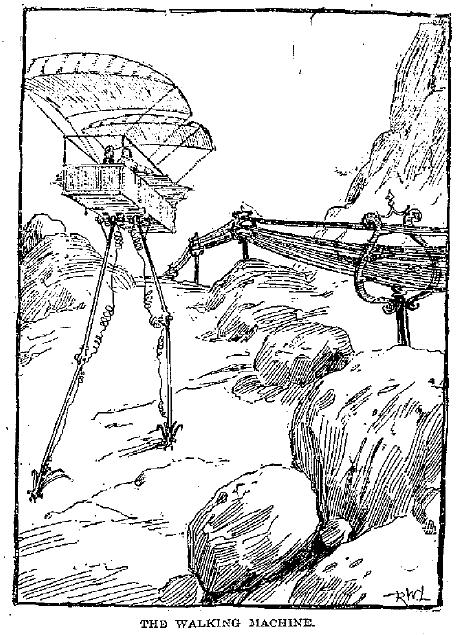 Galveston Daily News 13 Dec 1896 (pdf here)
In the Deep of Time
by George Parsons Lathrop
in collaboration with Thomas A. Edison
For The News-Copyrighted.
This story is the result of conversations with Thomas A. Edison. the substance of which he afterwards put into the form of notes written for my use. His suggestions as to the inventions and changed mechanical, industrial and social conditions in the future, here embodied, I understand to be simply hints as to what might possibly be accomplished. Edison assumes no further responsibility for them. For the story itself I alone am responsible.
GEORGE PARSONS LATHROP.
Early story on the future of man as he travels to Mars. Helium is discovered as having anti-gravity properties, and is used to inflate the sail-balloons on the 2-legged walking machine. see the pdf here for the full story.
---
For a modern interpretation of this very idea, see Simon Yates' Walking robots.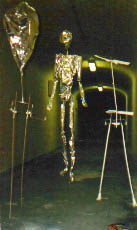 Tags: 1896, Edison - Lathrop, George Parsons Lathrop, Helium Balloon, In the Deep of Time, Robot, Simon Yates, Thomas A. Edison, Walking machine