1880 – "The Steam House" Steel Giant – Jules Verne (French)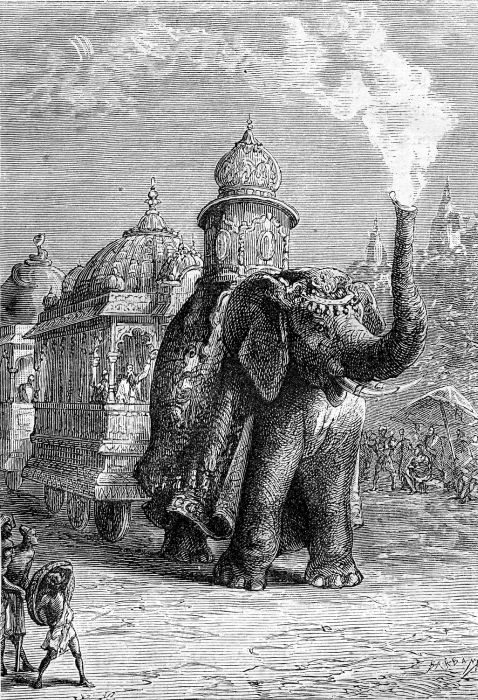 Illustration by Léon Benett.
From Wiki
The Steam House (French: La maison à vapeur) is a Jules Verne novel recounting the travels of a group of British colonists in the Raj in a wheeled house pulled by a steam-powered mechanical elephant.
Jules Verne uses the mechanical house as a plot device to have the reader travel in nineteenth century India. The descriptions are interspersed with historical information and social commentary.
The book takes place in the aftermath of the Indian Rebellion of 1857 against British rule, with the passions and traumas aroused still very much alive among Indians and British alike. An alternate title by which the book was known – "The End of Nana Sahib" – refers to the appearance in the book of a real historical figure: rebel leader Nana Sahib, a hero to many Indians and the most heinous of murderers in British eyes.
As history records, Nana Sahib disappeared after the crushing of the rebellion and his subsequent fate was never known; Verne tries to offer a fictional answer to this perplexing question.
Published 1880.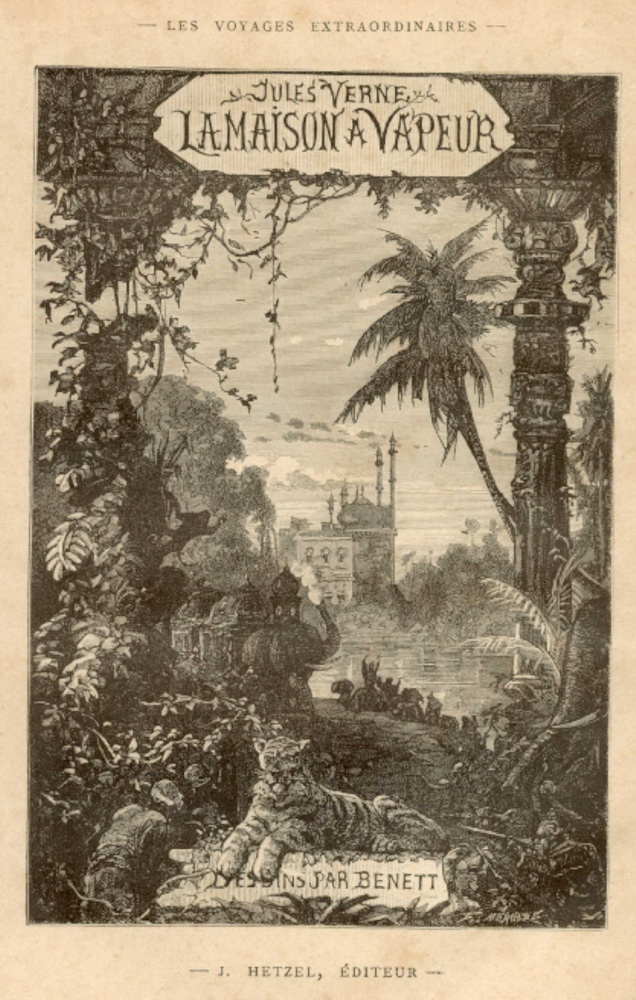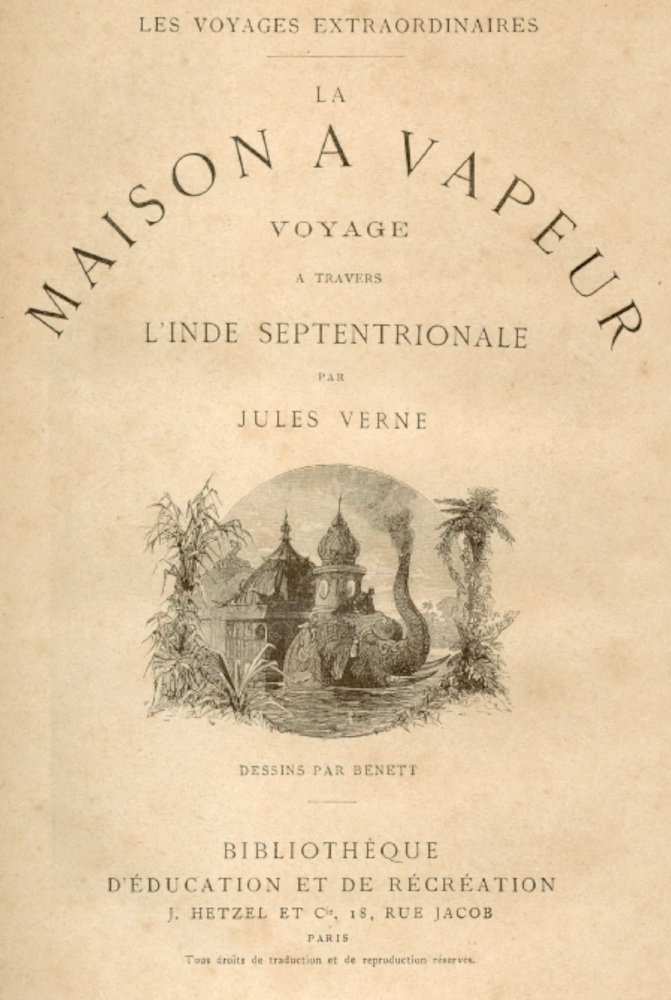 The huge, mechanical elephant simulacrum called the Géant d'Acier [Steel Giant] — an all-terrain pachyderm-locomotive, pulling two train cars featuring all the accoutrements of the famed Orient Express.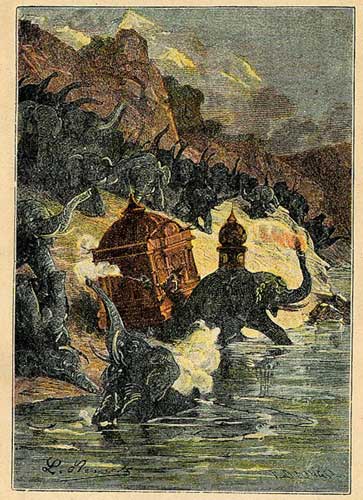 ---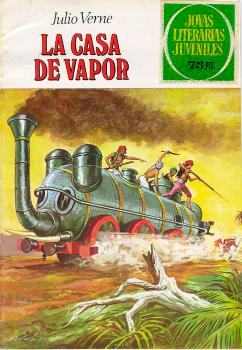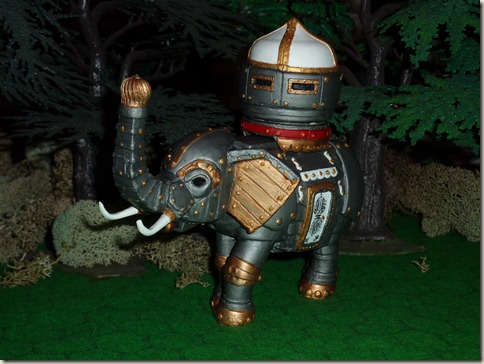 ---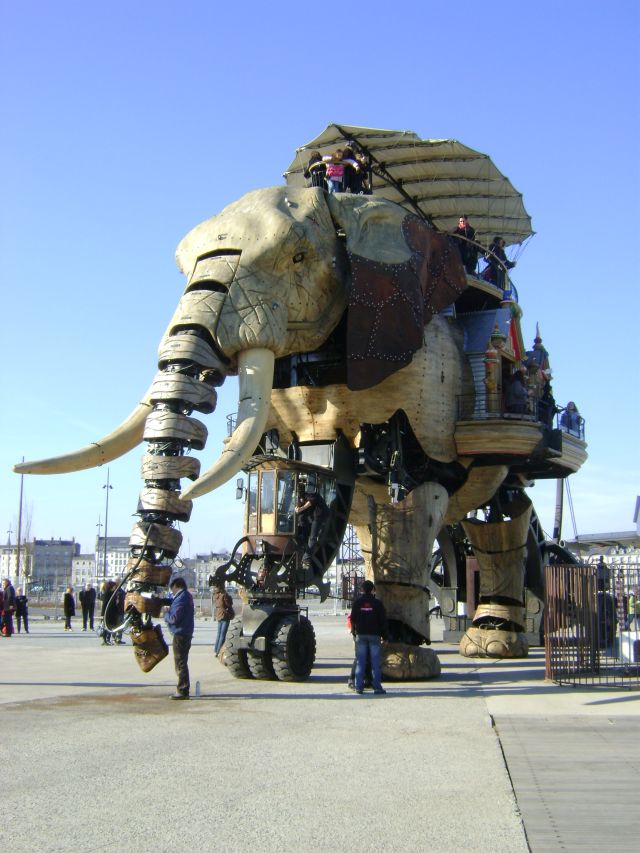 Although quite well documented already on the net, the "Sultan's Elephant" was built in Nantes (Verne's home town in France) to celebrate the centenary of Jules Verne's death (Mar 24, 1905).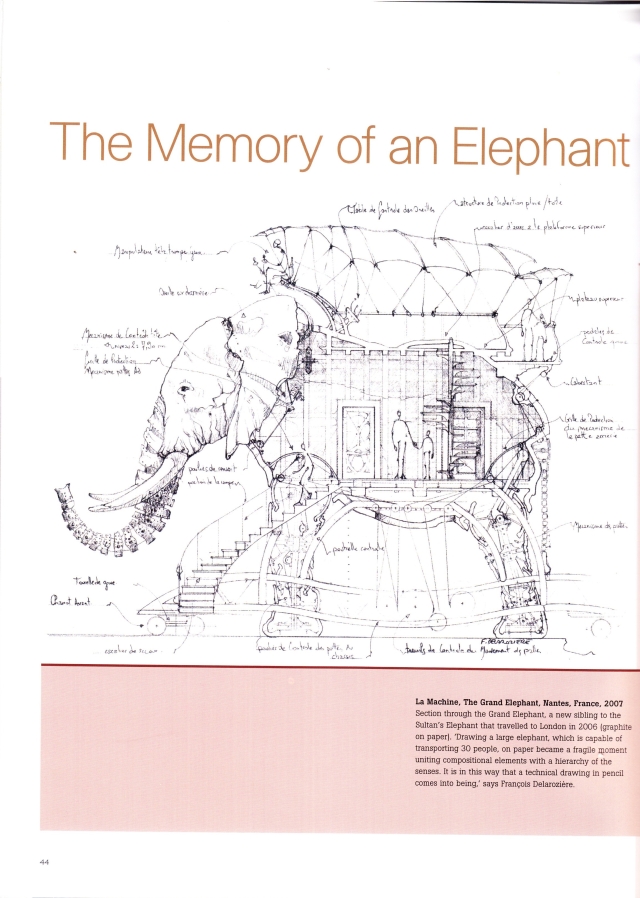 Click image for full pdf.
---
Tags: 1880, French, Géant d'Acier, Jules Verne, La maison à vapeur, Mechanical Elephant, Steam Elephant, Steel Giant, The Steam House, Walking machine