1878 – Toy Mechanical Horse – Andrew J. Davis (American)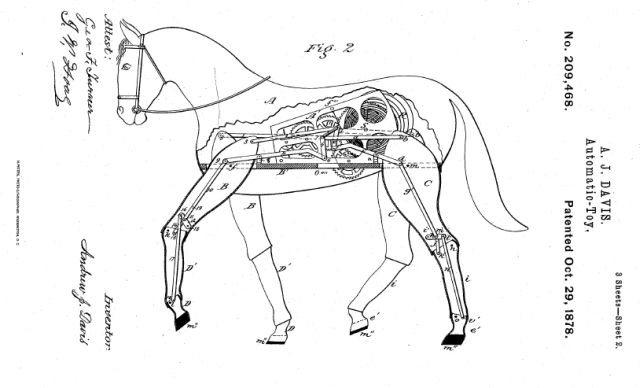 Patent number: 209468
Filing date: Jul 26, 1878
Issue date: Oct 29, 1878
see pdf here.
Although a patent for a toy, the walking mechanism is what's important here. On the whole, I have found that toys, particularly those that actually made it into production, show proof of concept in most cases, and that future builders can learn from successful, albeit old designs.
Tags: 1878, American, Andrew J. Davis, Mechanical horse, Mechanical Toy Horse, Walking machine