1978 – "Mantis" Submersible – Graham Hawkes (British)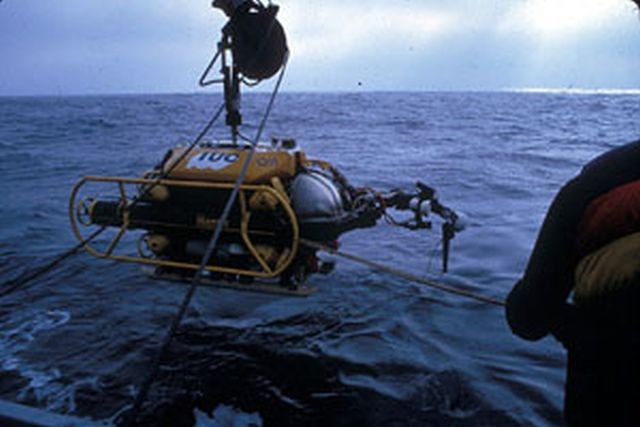 1978 – "Mantis" Submersible.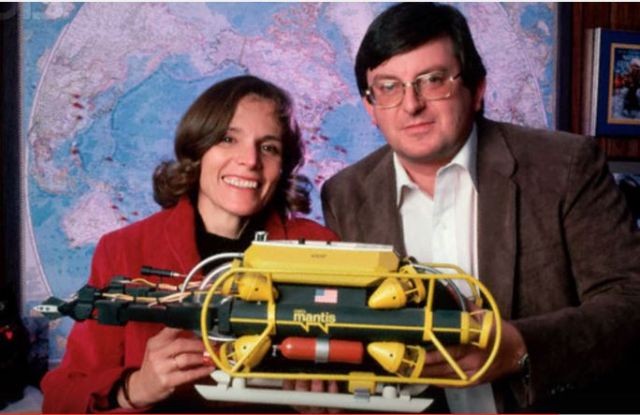 Sylvia Earle and Graham Hawkes.
Mantis, built by OSEL, U.K., designed by Graham Hawkes is the latest [c1978] development in the tethered submarine field. It is fitted with eight or ten electric thrusters and has two seawater hydraulically operated manipulators. The Mantis was built in 1978 and has been used for rig inspection and debris clearance operations.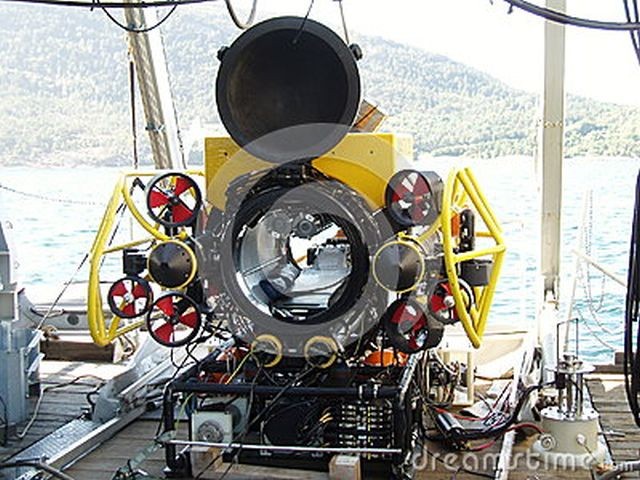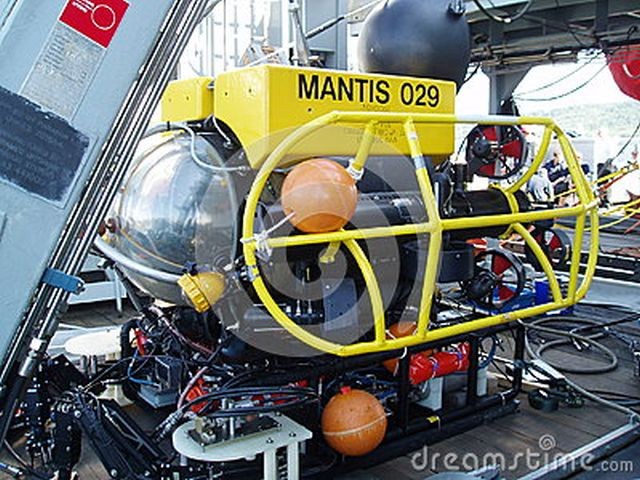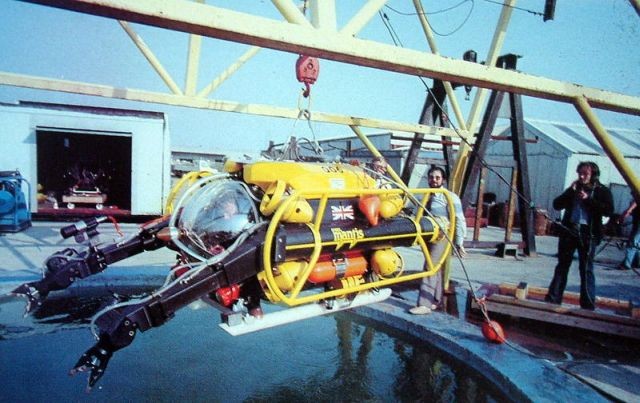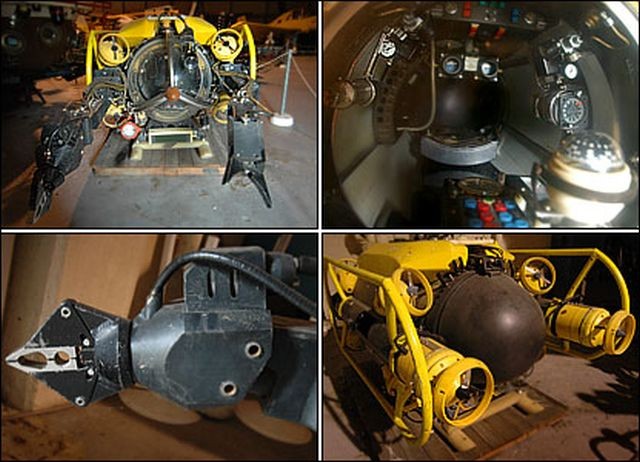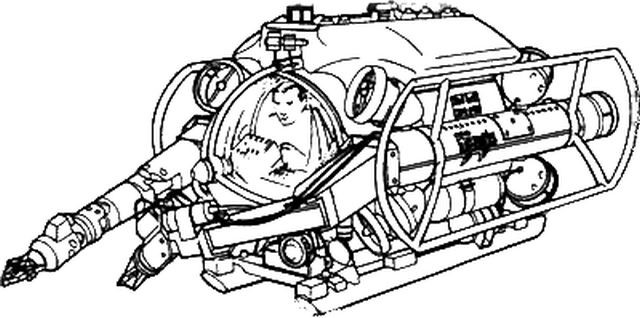 ---
See other early Underwater Robots here.
---
Tags: 1981, American, British, Canadian, Deep Diving Apparatus, Deep Rover, Graham Hawkes, Manips, manipulator arm, Manipulator Arm For Diving Bell, Phillip Nuytten, Submarine Apparatus, Submarine Armor, Submarine Exploring Armor, Submarine Salvage Vessel, submersible, Sylvia Earle, undersea robots, Underwater robotics, underwater robots