1968 – Beaver Mark IV Submersible – Rockwell (American)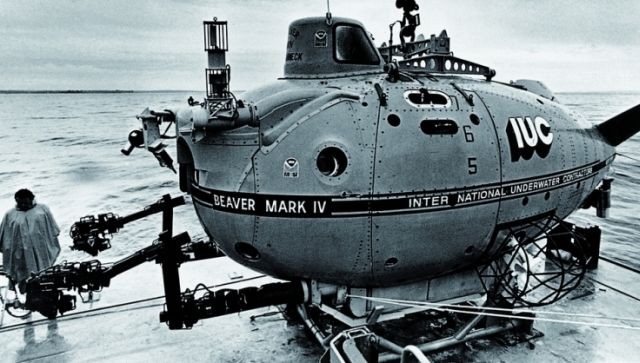 1968 – Beaver Mark IV Submersible by North American Rockwell. Renamed "Roughneck" in 1969.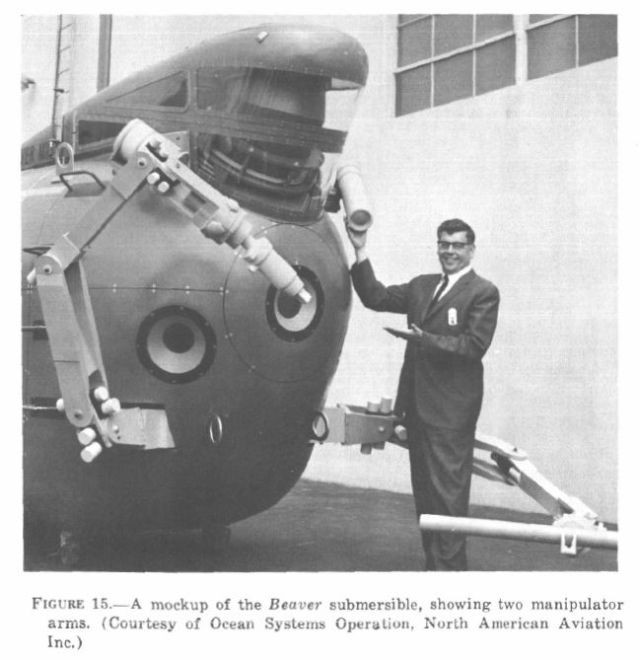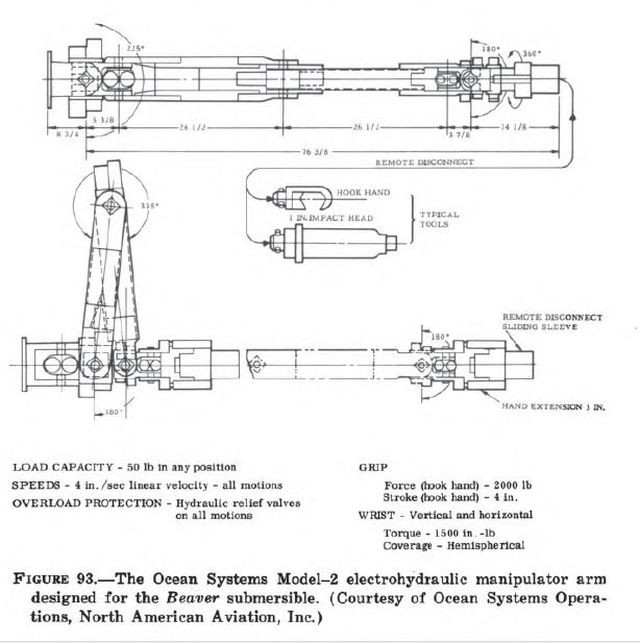 Each of the two manipulators has a 9-ft reach, eight degrees-of-freedom, and a 50-lb lifting capacity. The two manipulators can be equipped with nine different tools to perform various tasks. These tools are: impact wrench, hook hand, parallel jaws, cable cutter, stud gun, centrifugal pump, grapple, drill chuck, and tapping chuck. Rates of motion are variable.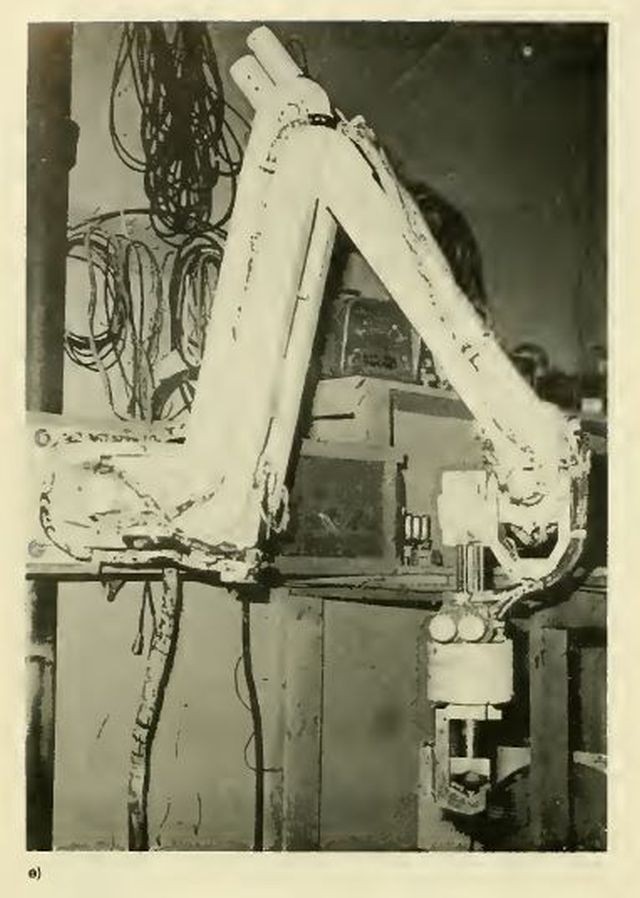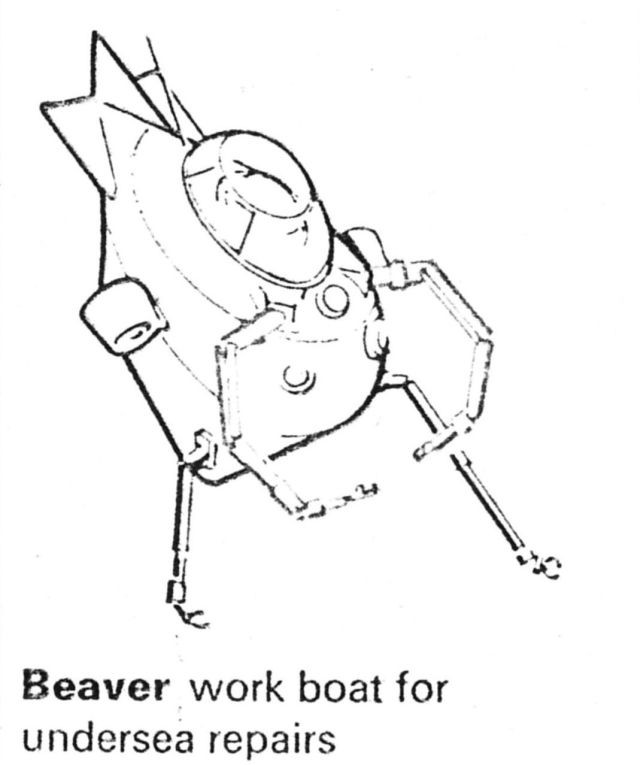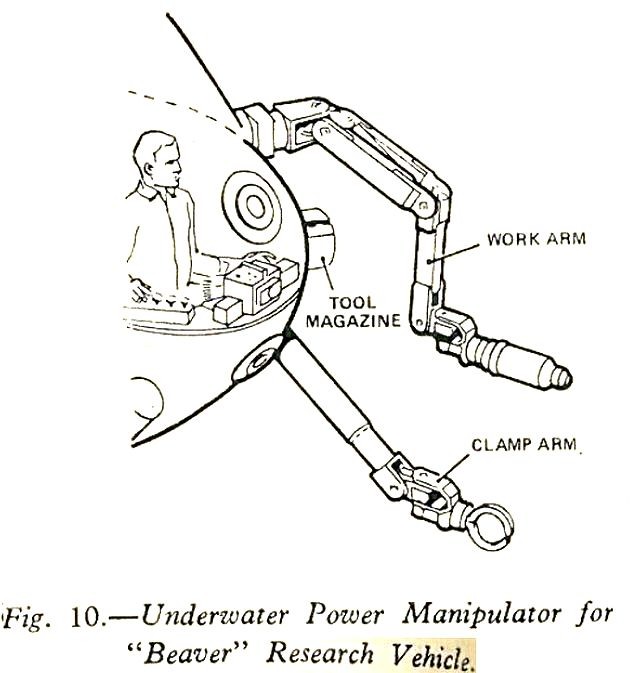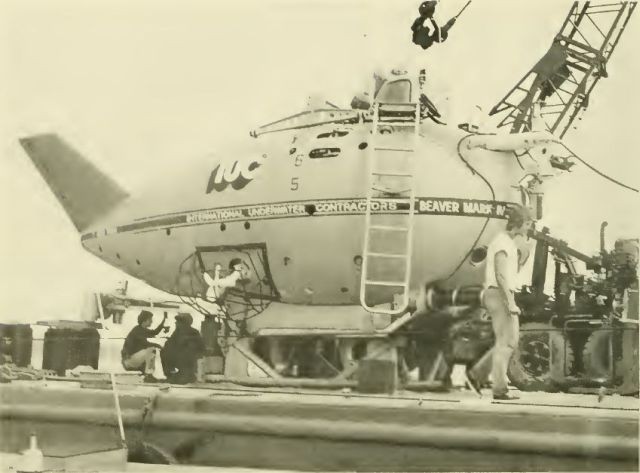 Above and below photo source: Manned Submersibles, Bushby.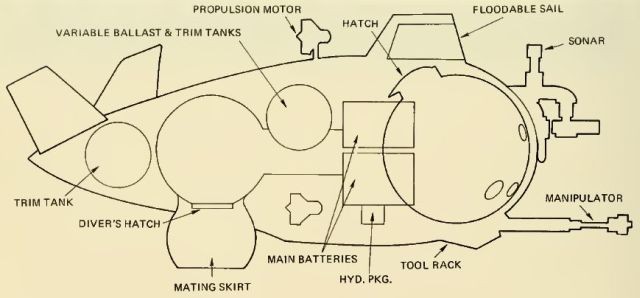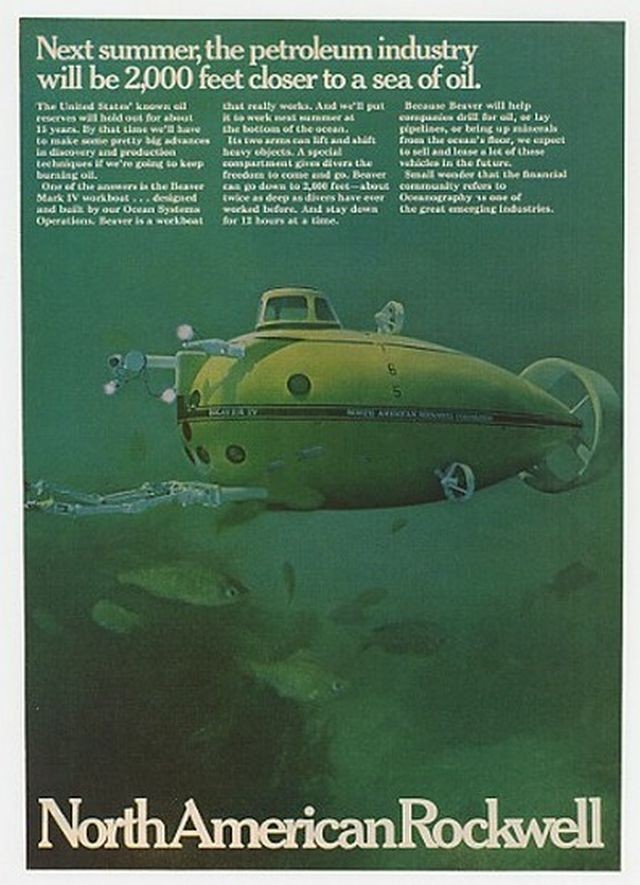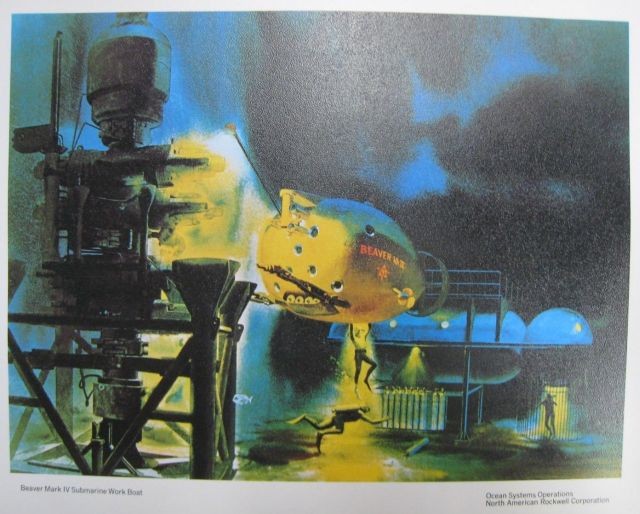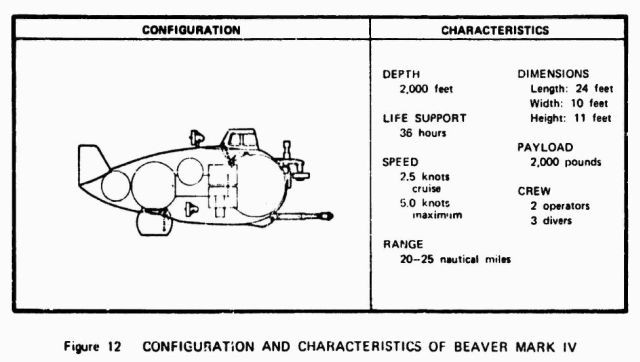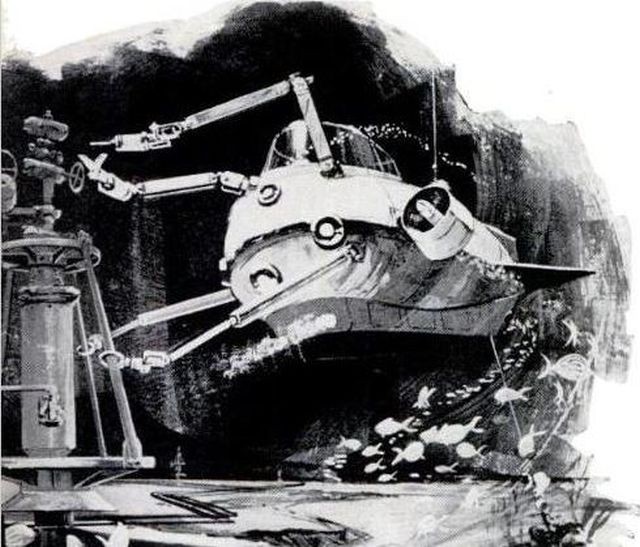 Artists concept.
---
See other early Underwater Robots here.
---
Tags: 1968, American, Beaver Mark IV, Deep Diving Apparatus, manipulator arm, Manipulator Arm For Diving Bell, North American Rockwell, Patent, Rockwell, Soucoupe plongeante, Submarine Apparatus, Submarine Armor, Submarine Exploring Armor, Submarine Salvage Vessel, submersible, undersea robots, Underwater robotics, underwater robots