1961 – Archimede Bathyscaphe – Pierre Willm and Georges Houot (French)
Manipulator is shown 6:50 into video clip.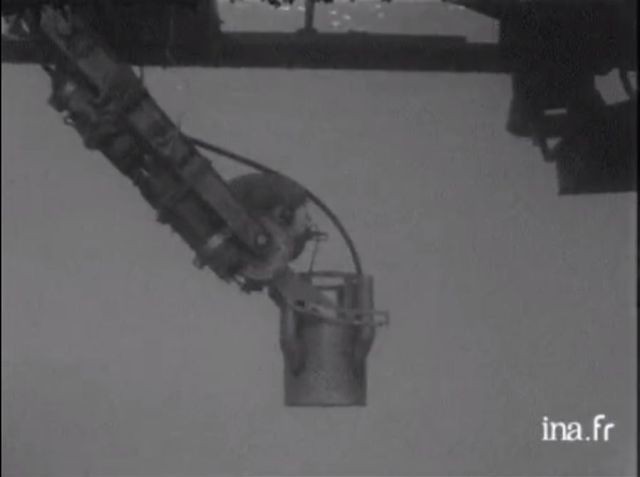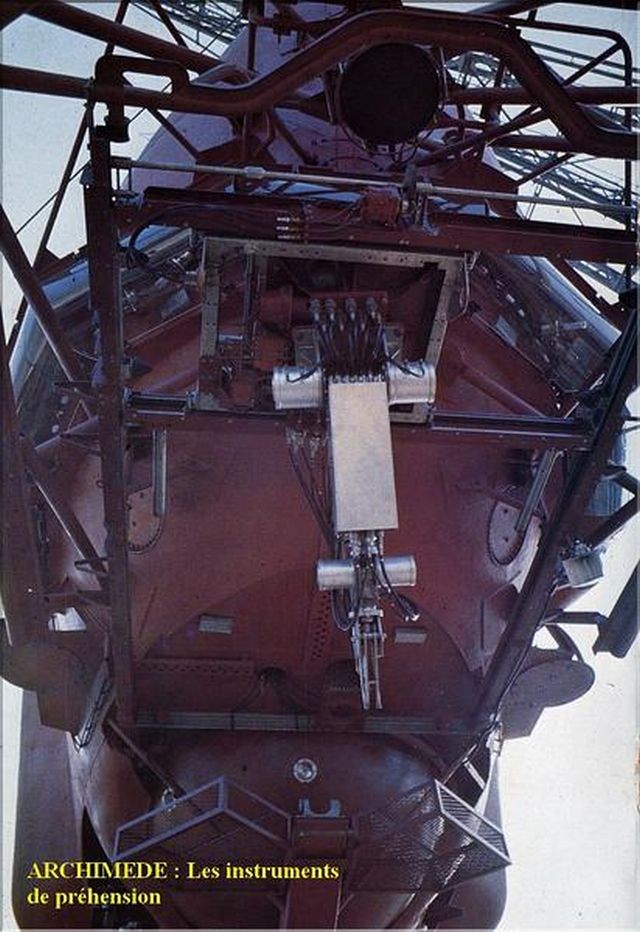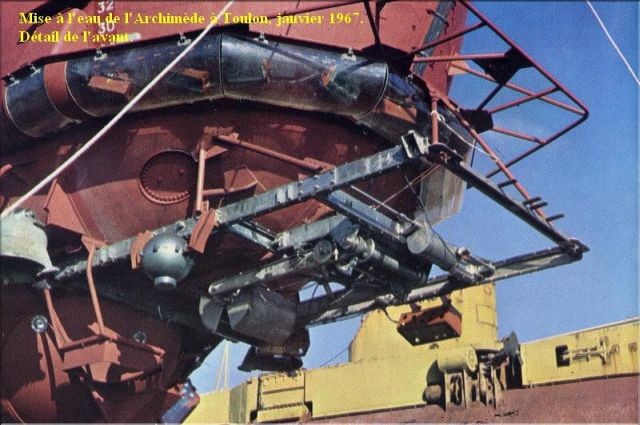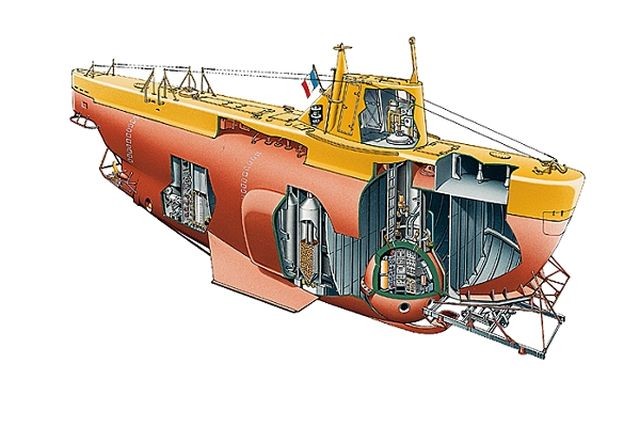 Archimède bathyscaphe.
Some pics by Alain Houot. Text souce: Wiki
The bathyscaphe Archimède is a deep diving research submersible of the French Navy. It used 42,000 US gallons (160,000 l) of hexane as the gasoline buoyancy of its float. It was designed by Pierre Willm and Georges Houot. Archimede was the first vehicle to reach the deepest part of the Atlantic, 27,510 feet (8,390 m) down into the Puerto Rico Trench.
Archimede was christened on 27 July 1961, at the French Navy base of Toulon. It was designed to go beyond 30,000 yards (27,000 m), and weighed 61 tons.
In October 1961, Archimede passed its first dive tests, diving to 5,000 feet (1,500 m) unmanned.
---
See other early Underwater Robots here.
---
Tags: 1961, Archimede Bathyscaphe, bathyscaphe, Deep Diving Apparatus, French, Georges Houot, manipulator arm, Manipulator Arm For Diving Bell, Pierre Willm, Submarine Apparatus, Submarine Armor, Submarine Exploring Armor, submersible, undersea robots, Underwater robotics, underwater robots